Did you just love the Coconut Lime Sugar Scrub I shared with you last week? Sooo good, right? Well, if you liked that scrub you are going to love this one. It's an Orange Creamsicle Sugar Scrub! This one is so yummy smelling, so much so that you may want to eat it…but don't. I don't think that would be good, hehe. If you are still contemplating a gift for Mother's Day next week for that special momma in your life, may I suggest you make a big batch of this? She will love it!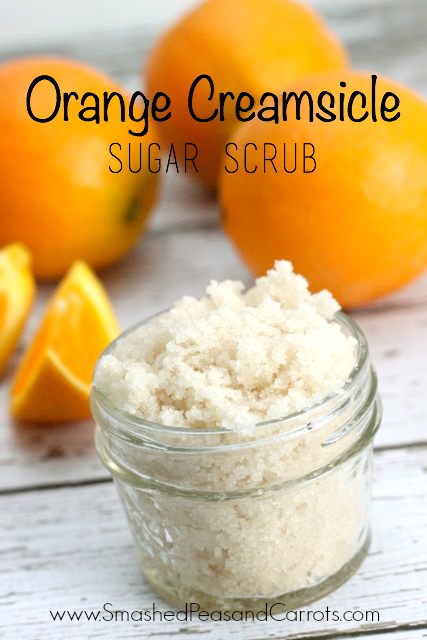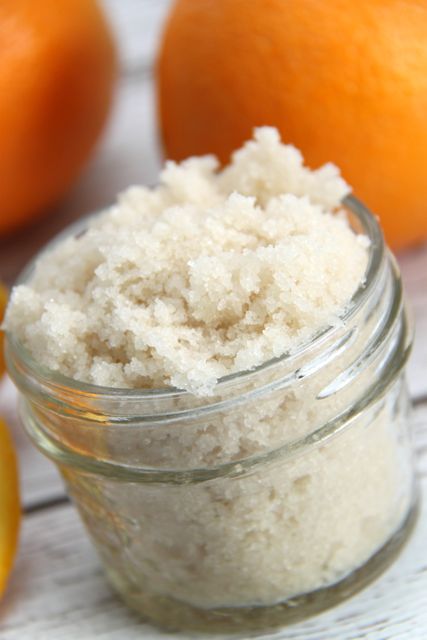 This scrub only requires four ingredients. So simple..the best kinda skincare products have the least amount of ingredients, am I right? You just need a sugar type…you could use evaporated cane sugar (my favorite!), granulated white sugar, brown sugar (although it will change the color of the scrub), or raw sugar (if you'd like a coarser scrub!) You also need a carrier oil (coconut oil…evoo, jojoba oil, almond oil, etc will allow more of the orange/vanilla scent to come through), wild orange essential oil, and pure vanilla extract.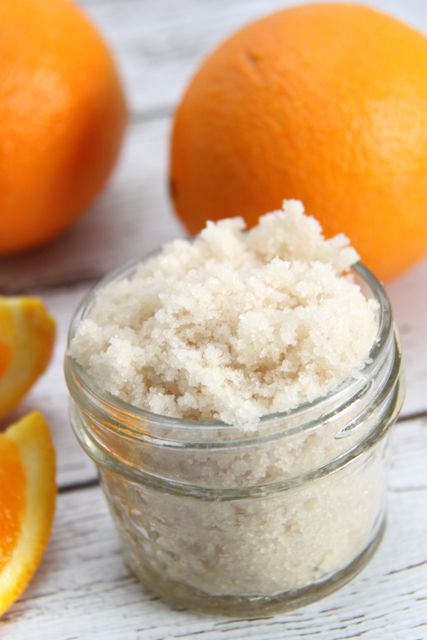 This recipe is quick to make and makes your skin feel so soft! I hope you enjoy it!

Orange Creamsicle Sugar Scrub
Recipe type:
DIY Health and Beauty
Ingredients
¼ cup coconut oil, in solidified state (evoo, jojoba oil, or another lighter carrier oil will allow more of the orange creamsicle smell to come through)
1½ cups granulated sugar
10 drops of Wild Orange essential Oil
1 tsp pure vanilla extract
Instructions
Place the coconut oil in a small saucepan and melt over low heat.
Once melted, take the liquid coconut oil off the heat and let cool for a few minutes before adding in the granulated sugar. Stir well.
Add in the wild orange essential oil and vanilla and mix well.
You may store at room temperature in an air tight container for up to 3 months.
Use scrub to gently exfoliate skin and then rinse skin clean with warm water. Massage in oils left on skin for a soft, silky finish.
*If you like your scrub to be more grainy add more sugar.
**The higher oil to sugar ratio the more the scrub will solidify but do not worry, it will loosen up in a warm bathroom!
***Always use a scoop or clean hands when using any scrub to reduce the chance of bacterial growth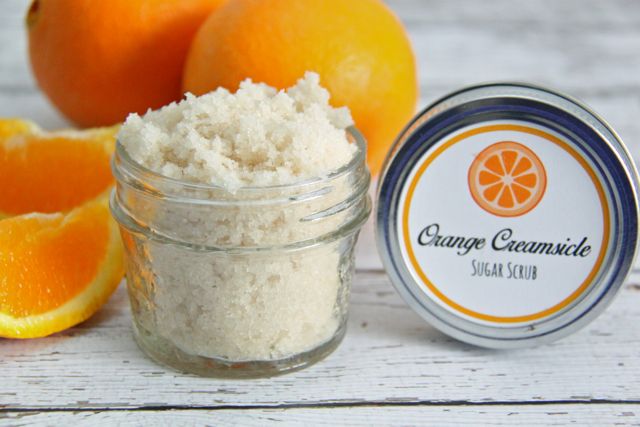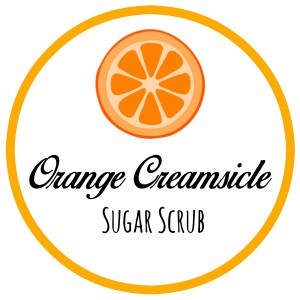 I created some cute Orange Creamsicle Sugar Scrub labels for you too! There are 6 to a page and you can print them off on heavy white card stock or sticker paper. If you punch them out with a 2.5 inch circle punch they will fit perfectly on the lid of a 4 oz mason jar! Get the free printable here: 
Orange Creamsicle Scrub labels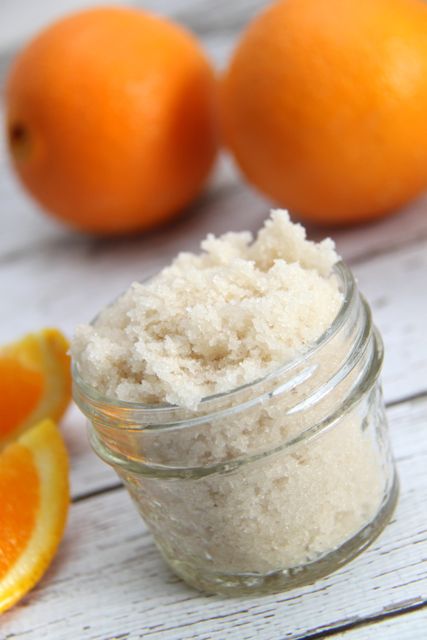 Happy sugar scrub making!!! And sugar scrub using…hooray!
Love,
Maggie