I thought I would share the quick and easy tutorial I did for the Riley Blake Design Team earlier this spring for my DIY Resuable & Washable Baking Dish Covers. These come in super handy when you are headed to a potluck or summer picnic and you can't find your lids!!!! (Not that that has ever happened to me, lol!) Just slid one over the top of you baking dish and BOOM! An instantly covered dish, at your service. The best thing about this tutorial is that you can use the same technique to make covers for anything…8×8 inch pans, bowls, etc. I love a tutorial that has many uses!!!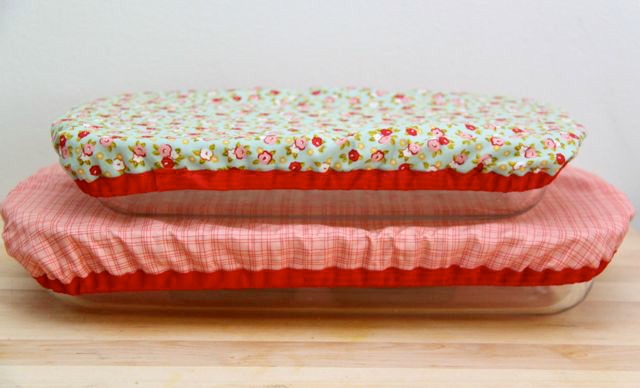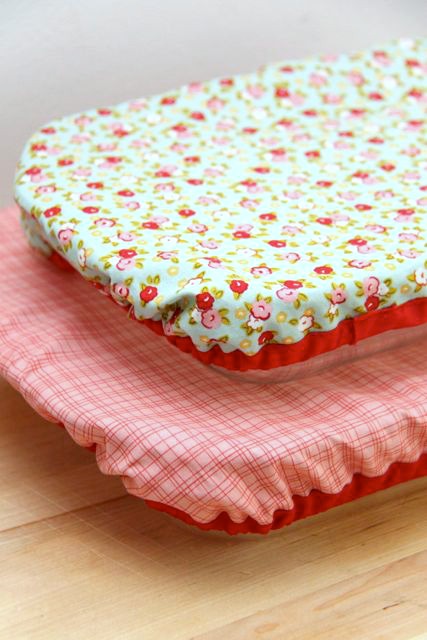 These baking dish covers are seriously the best things ever! No more wasting saran wrap or foil to cover your dishes and I love that they are reusable as well as washable, holla! And using Riley Blake's Farm Girl cottons makes them fit in just perfectly in your kitchen…have you seen the mason jar colorway?!!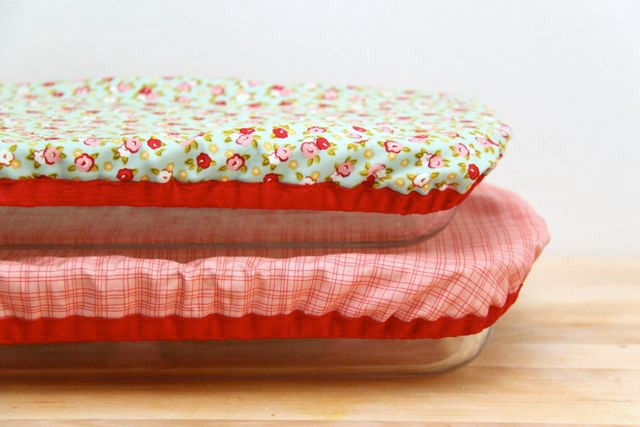 Here is what you will need to make your own
DIY Reusable & Washable Baking Dish Covers:
1 fat quarter of fabric (or more depending on the size of your baking dish!)
1/4 inch elastic roughly the circumference of your baking dish
1 package extra wide double fold bias tape
safety pin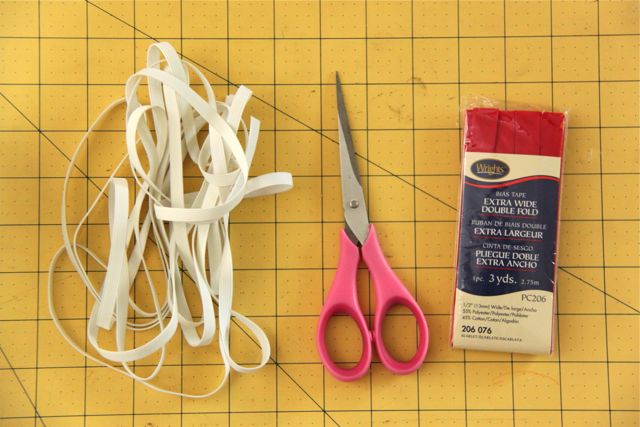 First, lay your baking dish face down on top of your fabric and cut around it in an oval shape leaving about 1 inch extra fabric all around.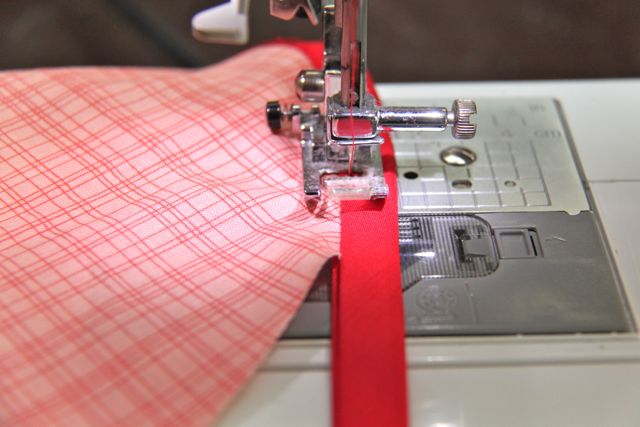 Next, sew your extra wide double fold bias tape around the entirety of the fabric to make a casing for the elastic…go slowly and carefully around the curves! Make sure to leave a 1 inch opening at the beginning/end of the bias tape so that you can feed the elastic through!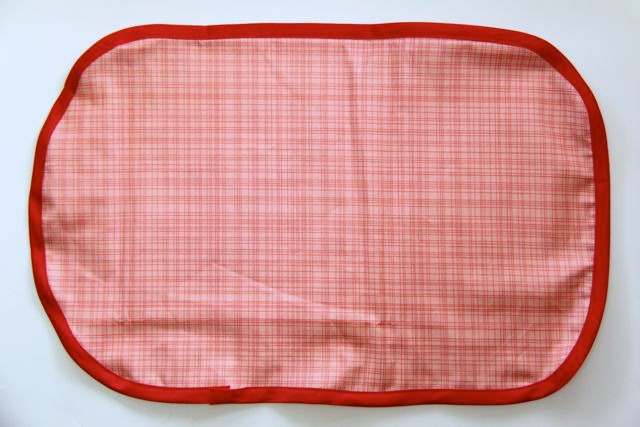 For tips on how to sew bias tape, you can check on this great tutorial here!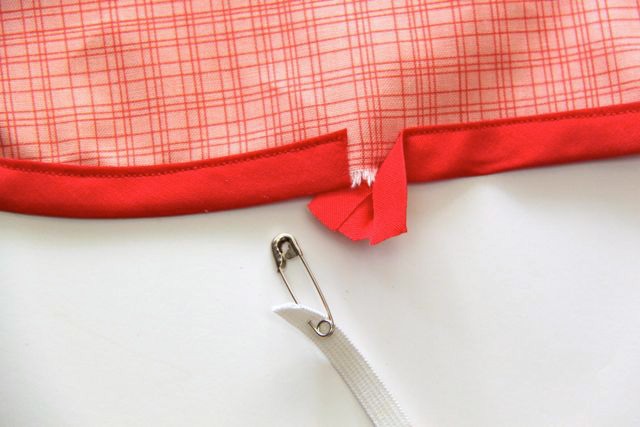 Now pin the safety pin to one end of the elastic and feed it through the bias tape casing. Once you get it all the way around, pull on the elastic and test it over your baking dish to make sure it is tight enough. Then sew the ends of your elastic together, clip the excess elastic off, and tuck the elastic inside the bias tape. Sew the remaining bias tape to the fabric and you are done!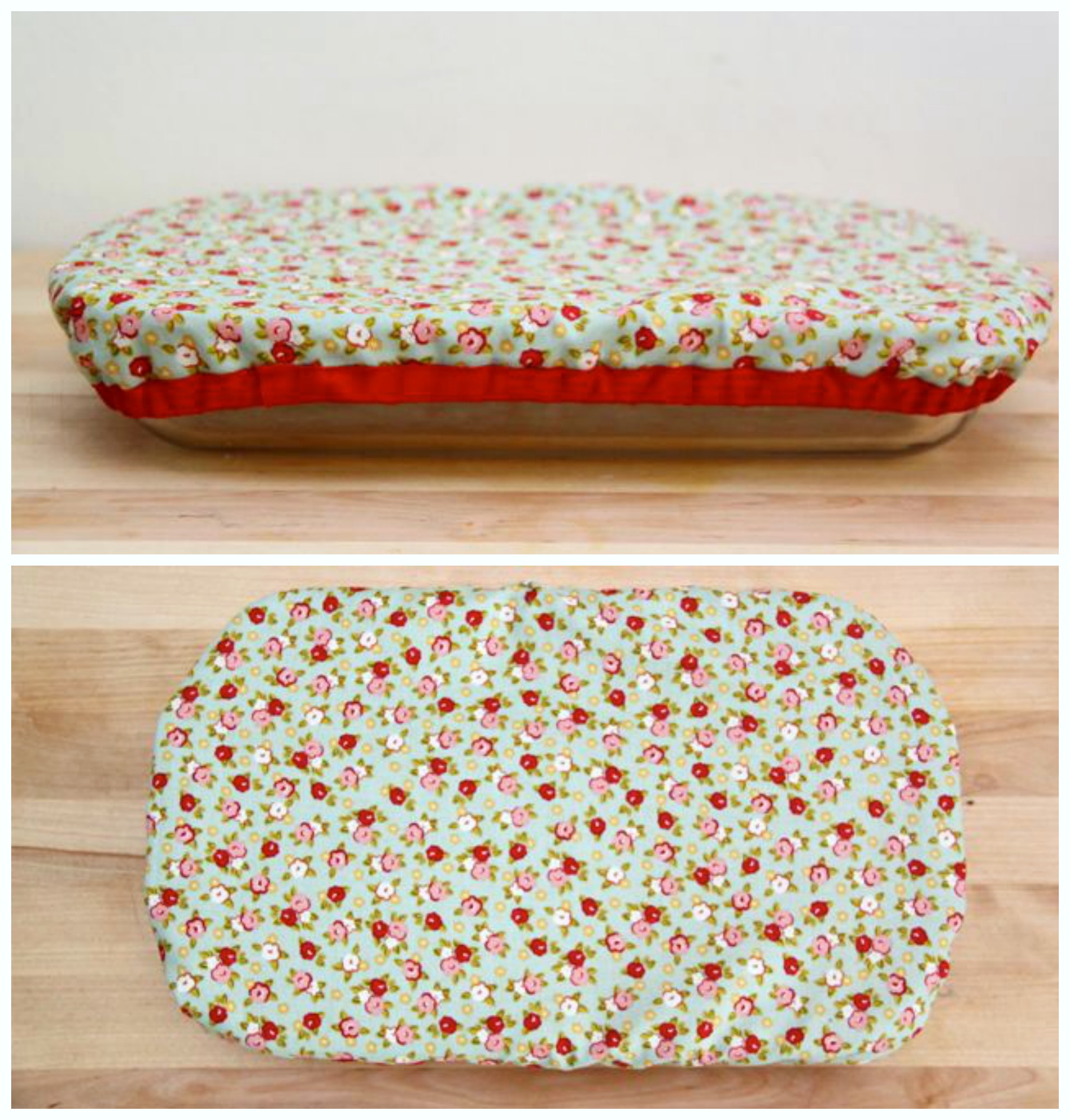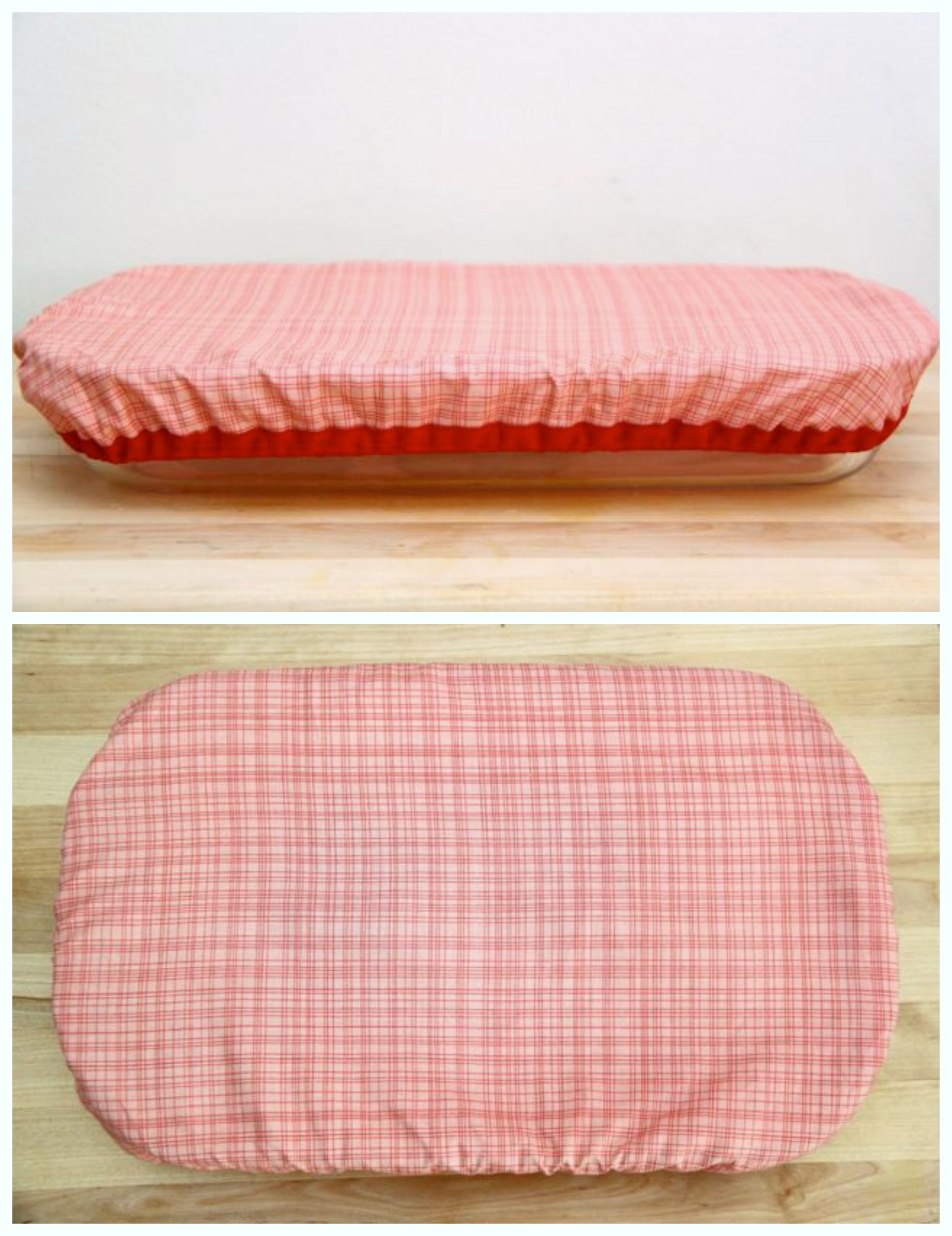 Your baking dishes have never looked cuter!!!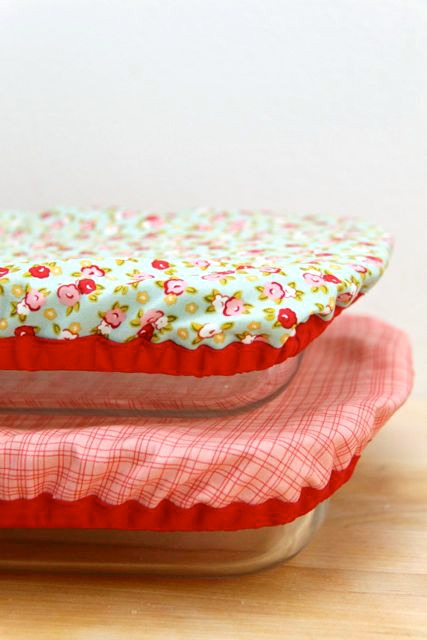 Happy sewing and potluck-ing this summer and thanks for stopping by to read!
Love,
Maggie