Okay, I know it's a new year and so many of you have made resolutions to eat healthier but I just had to share this recipe with you. I'll tell you right now, these Double Peanut Butter Chocolate Chunk Cookies are not going to help your resolution one bit. Zero. Zilch. Nada. But, you HAVE to make them. They are the perfect bakery cookie. Soft and gooey and chocolatey and peanut buttery. They are the perfect indulgence. So indulge…a little…okay, I know, I know!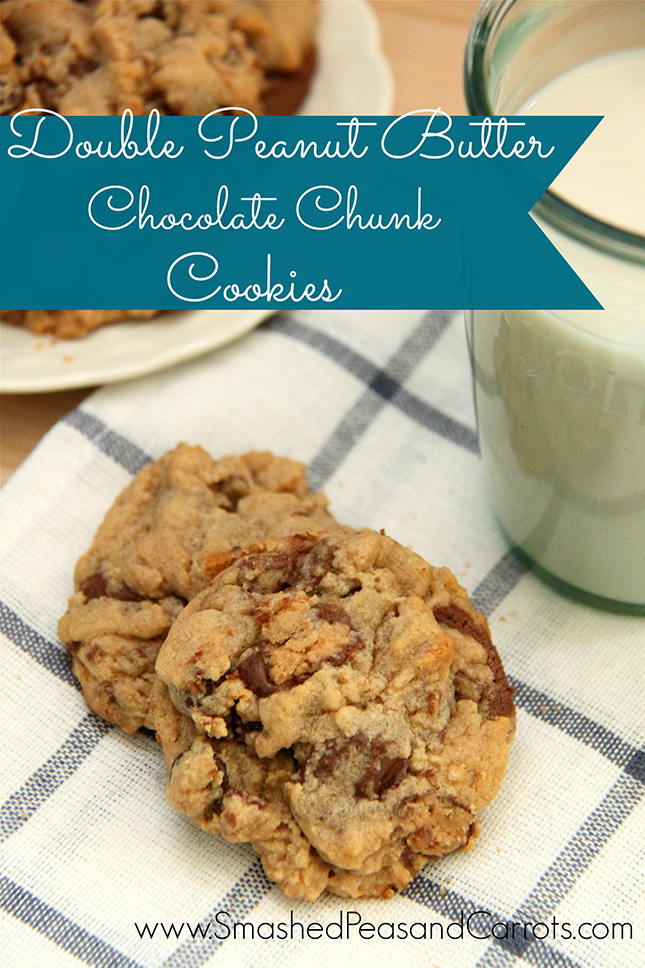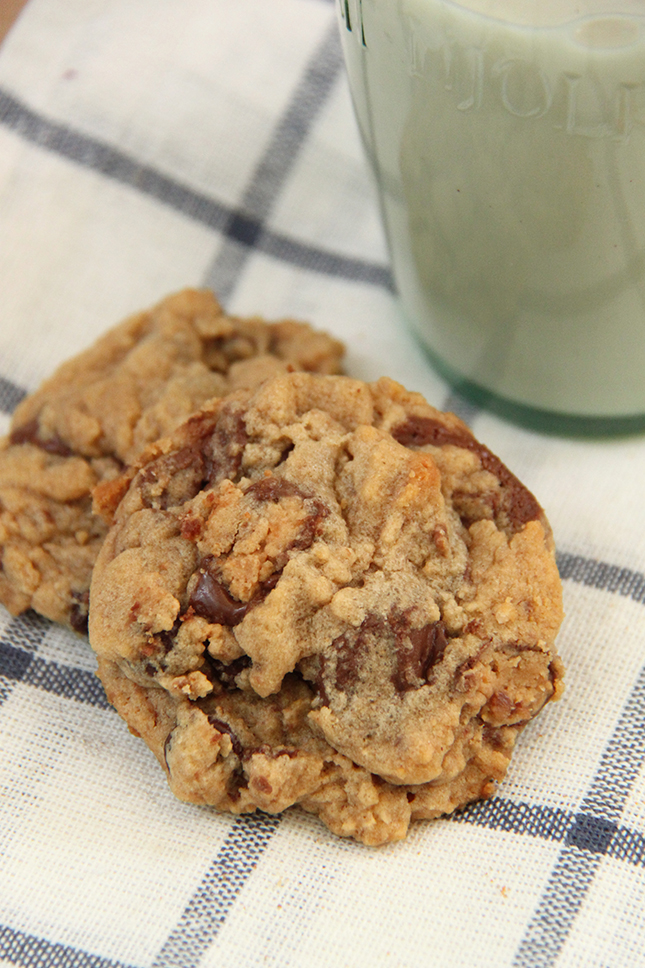 Here's the recipe. Enjoy every last bite!!!!

Double Peanut Butter Chocolate Chunk Cookies
Ingredients
½ cup softened butter
½ cup granulated sugar
½ cup brown sugar, packed
½ cup peanut butter
1 egg
2 tsp vanilla
1¼ cup all-purpose flour
½ tsp baking soda
¼ tsp salt
1 cup chopped peanut butter cups (about four 1.5 oz packages)
½ cup chocolate chunks
Instructions
Cream butter and sugars together in the bowl of an electric mixer.
Add in peanut butter, eggs, and vanilla and mix until well combined
Add in flour, baking soda and salt until well combined.
Mix in peanut butter cups and chocolate chunks by hand.
Drop by rounded tablespoons onto a parchment lined baking sheet.
Bake at 350 degrees for 10 minutes or until slightly golden brown.
Let cook on parchment paper on a wire cooling rack before removing to a plate or storage container.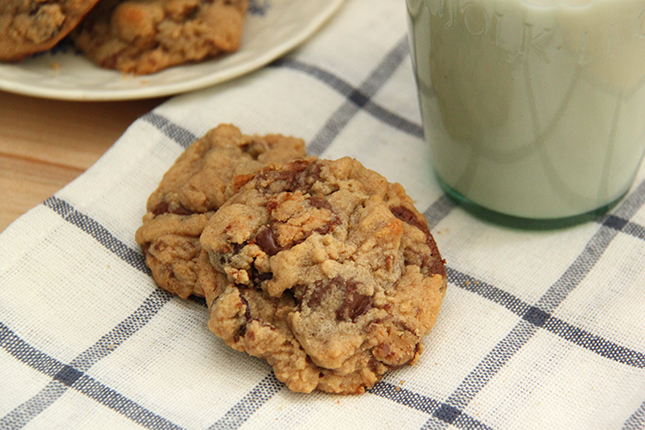 So dang good. My husband and kids could not get enough!
Love,
Maggie