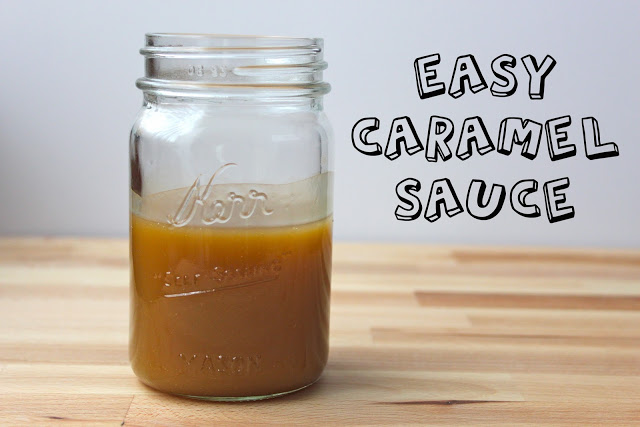 Do you love dipping apples in caramel?  What about pouring that goldeny-sweet sauce all over a nice piece of apple cake?  Or better yet some ice cream?  Whatever way you like it, you'll like it even more knowing that you made it yourself!  With only a few simple ingredients you can make caramel sauce right in your own kitchen and in less than 10 minutes!  You game?  Okay let's get started!
Easy Caramel Sauce
Ingredients
½ cup unsalted butter
½ cup brown sugar
½ cup heavy whipping cream
pinch of salt
1 tsp of vanilla
Instructions
Melt butter and sugar together in a small saucepan over medium heat until sugar is dissolved.
Stir in cream, salt, and vanilla and heat until gently bubbling making sure to continually stir so mixture does not burn.
Remove from heat.
Caramel sauce will thicken upon cooling.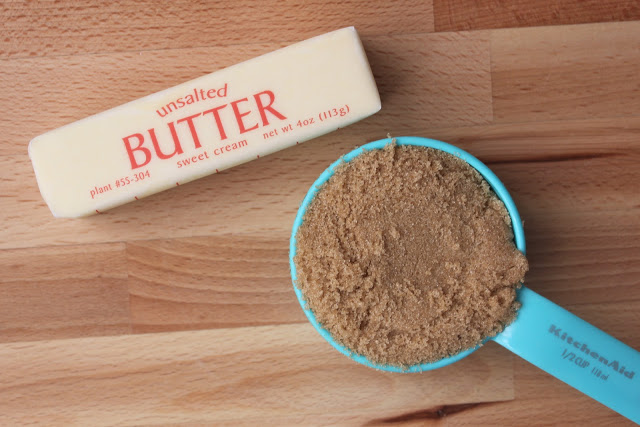 Easy peasy, right!   You just need a little butter and brown sugar…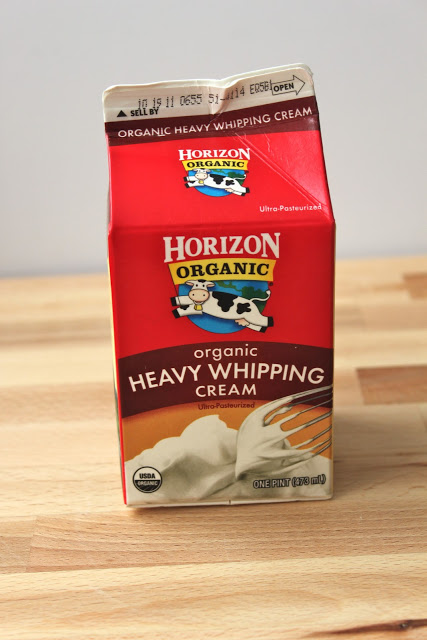 and some heavy whipping cream to make some crazy delicious homemade caramel sauce!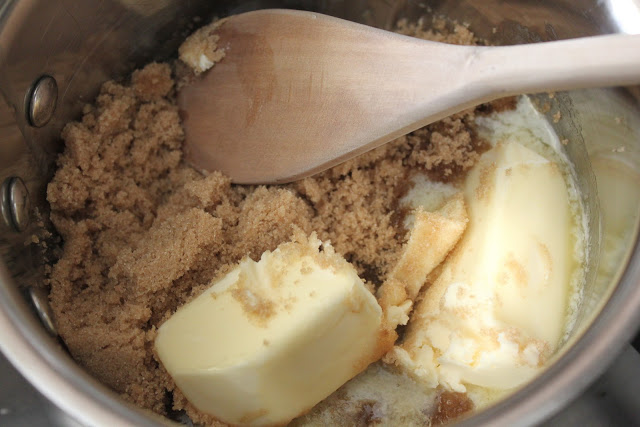 First we'll melt 1/2 cup of unsalted butter and 1/2 cup brown sugar in a saucepan over medium heat until sugar is dissolved.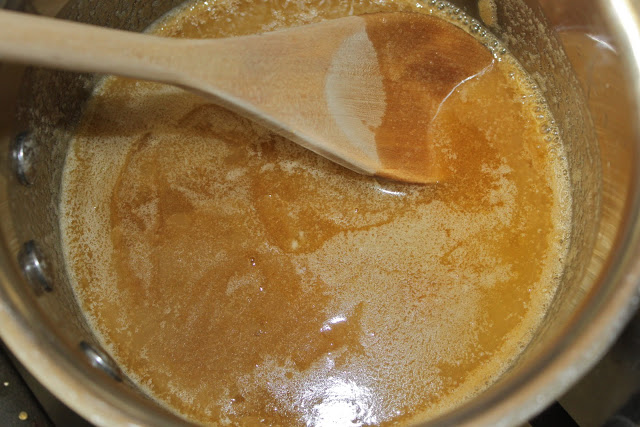 Mmm, I think that is looking pretty dissolved to me!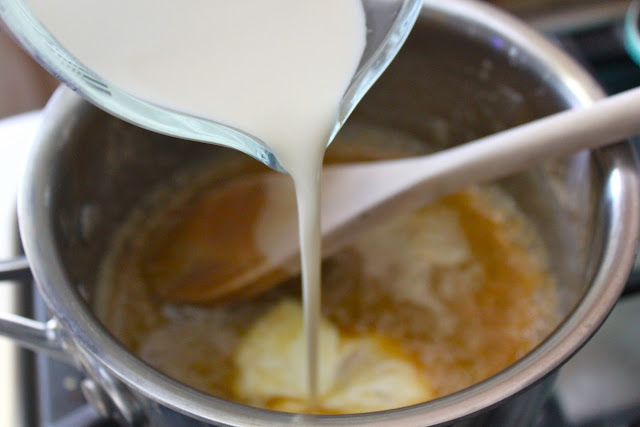 Now go and add in 1/2 cup of heavy whipping cream…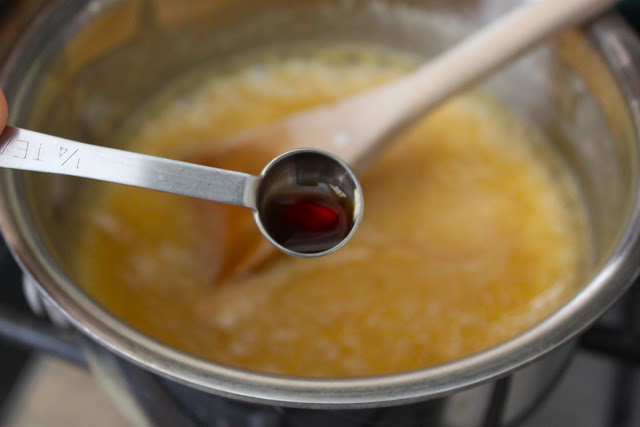 Then add in 1 tsp of vanilla and a pinch of salt.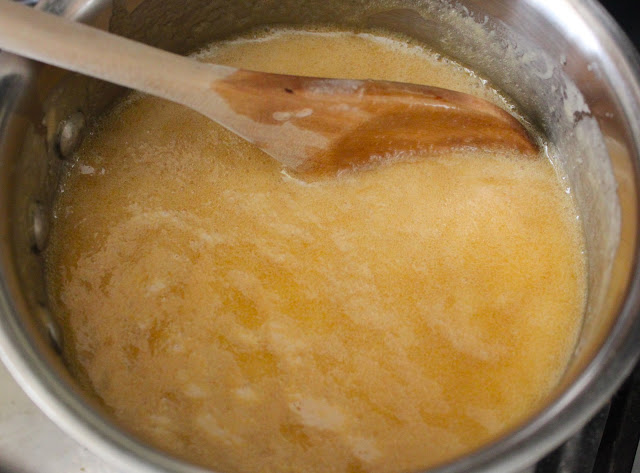 Stir everything together until you get a gentle bubble going and then remove the sauce from the heat source and let it cool.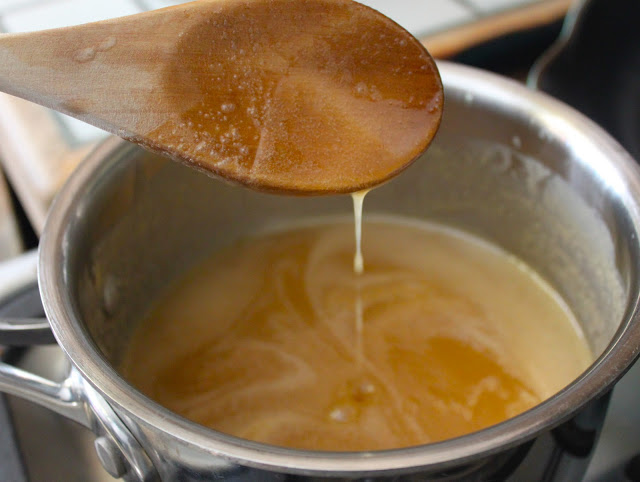 At first your caramel sauce will seem very thin and watery…but that's okay!  As it cools it will thicken, I pinky swear.  I usually wait until it's warm to the touch and then I pour it into a resealable glass jar and place it in the fridge.  It will thicken up pretty quickly in there.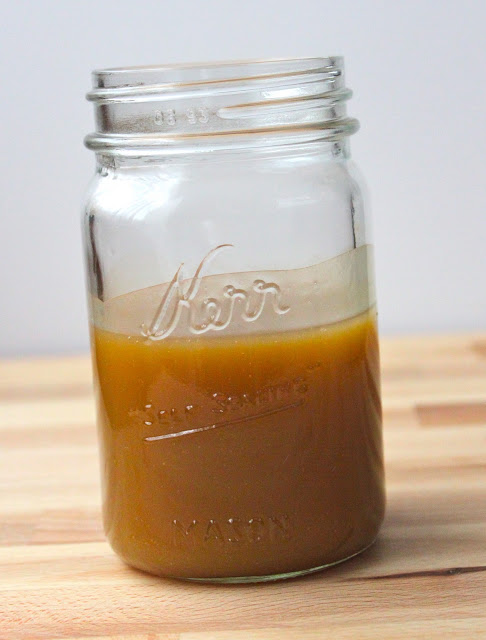 Then when you need a little something sweet , just pour what you need into a microwavable bowl or pitcher and heat it up for 10-15 seconds.  Et voilà…utter perfection made 100% by you!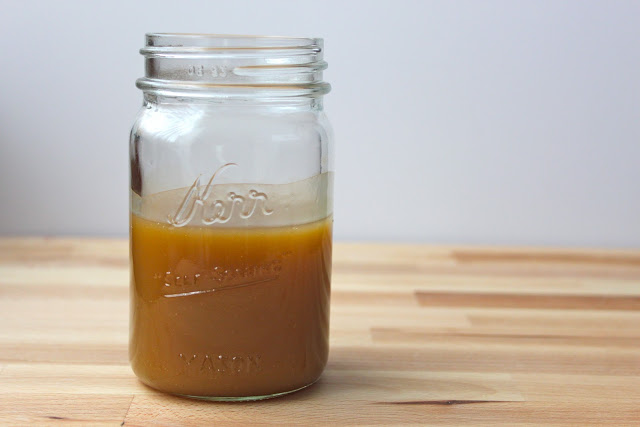 PS.  Tomorrow I'll share one of our favorite ways to eat this up!
XOXO,