With Thanksgiving coming up in just a couple of weeks I thought it would be fun to put together a little gift for our teachers, something to let them know we are thankful for them (because we are)! I know I say this a lot, and I probably sound like a broken record, but we love our schools and our teachers. Each end every teacher that has come into our lives has just been so great and so great for our kids. I know some people think getting teachers gifts outside of Teacher Appreciation Week or well, in general, is overkill but I just don't feel that way at all. I think it's the least I can do for them and all the hard work they put into teaching our children how to read…and write…and multiply…heaven knows my kids would still be learning the alphabet it I was their teacher! Worry not if you don't have little or big ones in school, this Thankful For You Gift is great for friends, co-workers, the mailman, heck anyone who could use a little pick me up!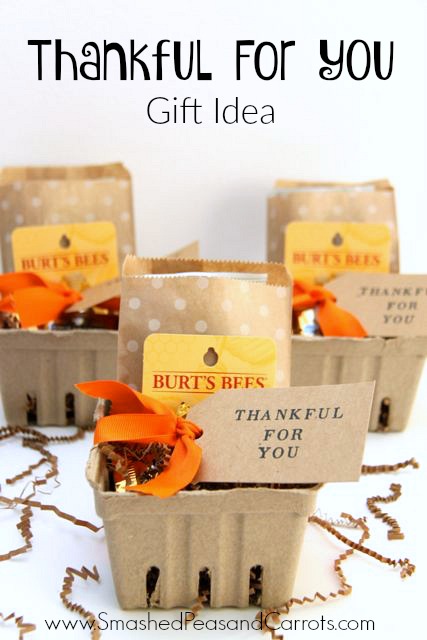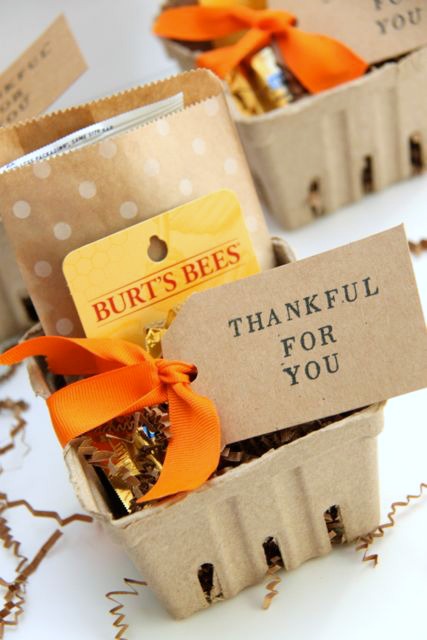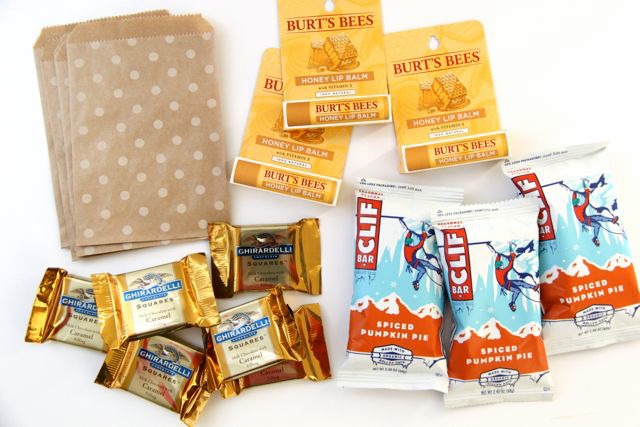 I just have to tell you that Penelope came with me to the store to grocery shop over the weekend and she actually picked out all of these goodies herself! I just love her sweet heart 🙂 She was so excited and took lots of time and care into putting all the pieces of this Thankful For You gift together for her teacher and her siblings teachers!
Since we were trying for a Fall theme she found seasonal Spiced Pumpkin Clif bars in case the teachers were hungry and needed a snack, Ghiradelli Chocolates with Caramel Filling in case they needed something sweet, and some Burt's Bees Honey Lip Balm in case their lips were chapped, lol! I think it all worked together perfectly! PS. I love giving out lip balm as a gift…who doesn't need that!
I used my favorite stamps ever stamped up some simple tags for the gifts. (stamp found here.)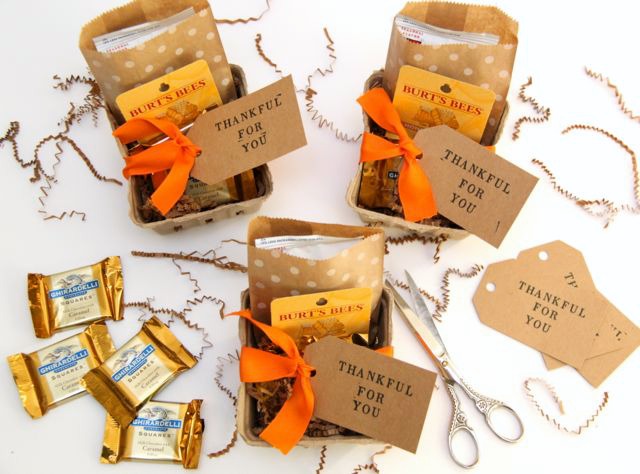 Then we put it all together in little craft colored berry baskets.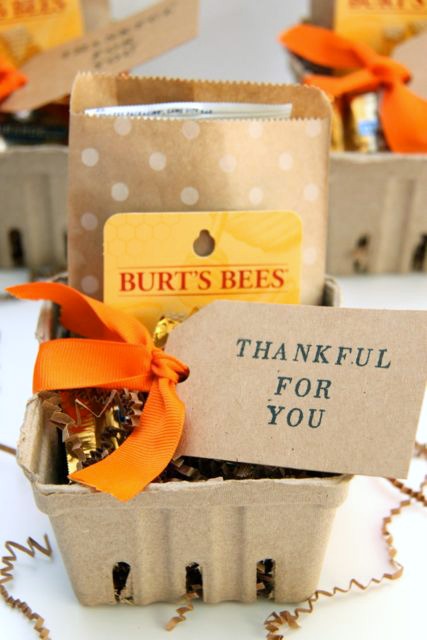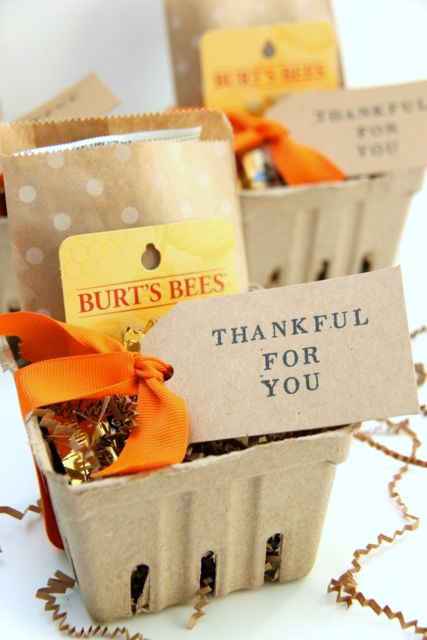 I hope our teachers enjoy the treats and know just how thankful we are for them!
Thanks for stopping by today!
Love,
Maggie