I know today is technically the last day of Teacher Appreciation Week but this gift is so quick to make I thought I would share it anyway. This Thanks a Latte coffee gift card free printable would also come in super handy as an end of the year teacher gift as well as a thank you gift around the holidays or really anytime of year…babysitters? hairstylists? a helpful friend? Yep. Works for them all!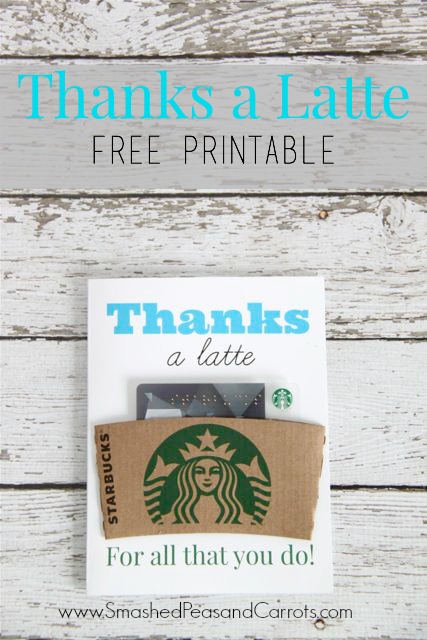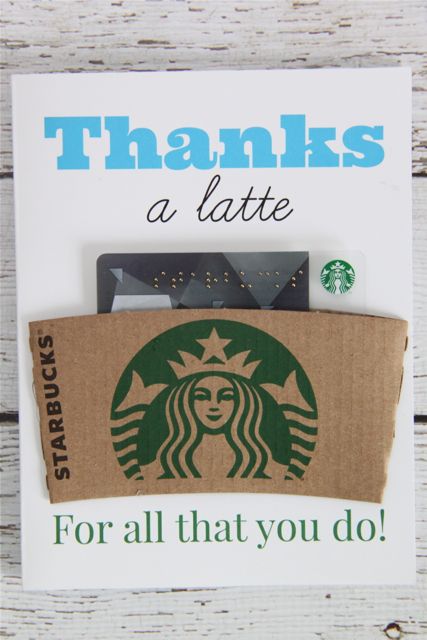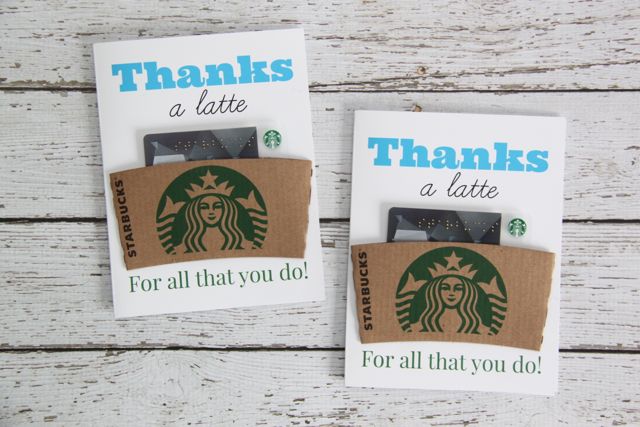 I've seen all sorts of these kinds of gift card ideas around the internet over the years and wanted to create a simple one that works for lots of different situations/people. If you use a coffee cozy from Starbucks or another coffee shop you will want your card or card stock to measure at least 5 x 6.5 inches so the cozy fits nicely. I happened to have a bunch of blank notecards from Michaels that were exactly this size as luck would have it!
If you are using an unfolded notecard like I did, make sure to adjust your printer paper size setting and also that the card is fed into your printer correctly so it prints on the right side of the card! If you choose to just print on a piece of heavy card stock and just cut it down to size you can also do that as well I just had the cards on hand so I thought I'd give them a whirl! You can get the printable here or just use the image above: Thanks a Latte PDF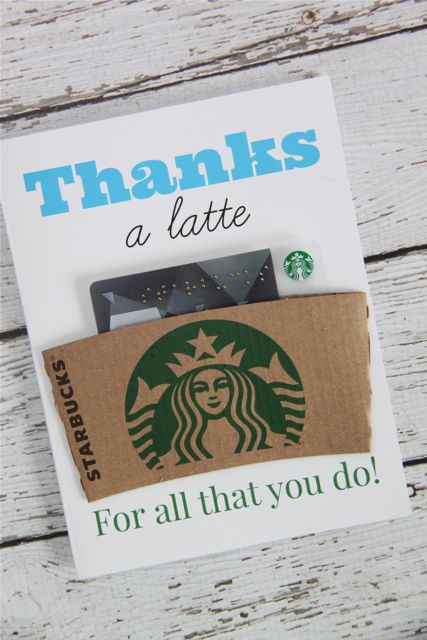 Lastly, I hot glued the bottom portion of the coffee cozy together so the gift card wouldn't fall out and then hot glued the entire backside of the cozy to the front of the Thank You card. Make sure you write the amount the gift card is worth somewhere on the backside of the card before gifting too!
Hope you have fun gifting this one! Thanks for stopping by today!!
Love,
Maggie