I've been making my littles fun Valentine-y snack surprises to bring for their school snack time all week as V-Day is on Saturday!!! I have to live it up, y'know? I've only got a week left to get all my pink and red heart craziness out of me! Since we eat pretty healthy in our house, my kids find the rare times I buy sugared cereal nothing short of a miracle. So I thought it would be fun to do another fun take on a cereal snack like I did HERE last year by making this fun "I'm Fruit Loop-y For You!" printable to tape onto an individual container of Fruit Loops. It was a hit with the kiddies, if you hadn't already guessed, lol!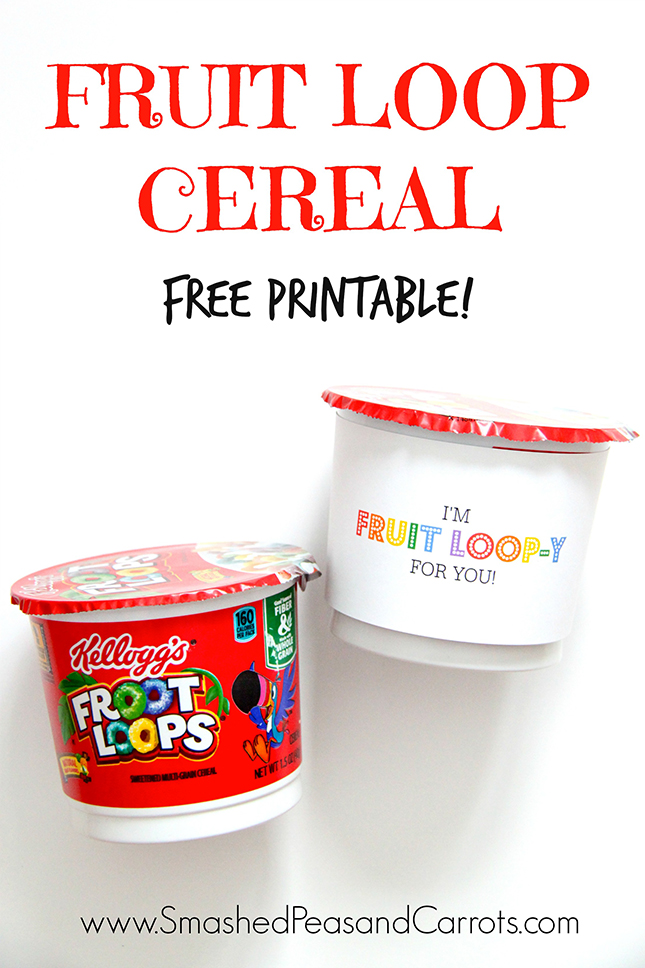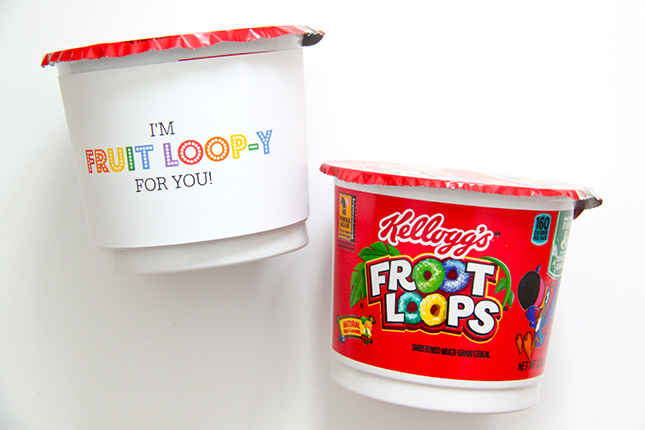 You can find the free printable here: Fruit Loop-y Valentine Printable
Just print it off on 8.5 x 11 inch piece of white card stock and cut to fit either these cereal containers or the smaller individual size boxes. Tape into place and you are all set to give a little something sweet to someone you are sweet on!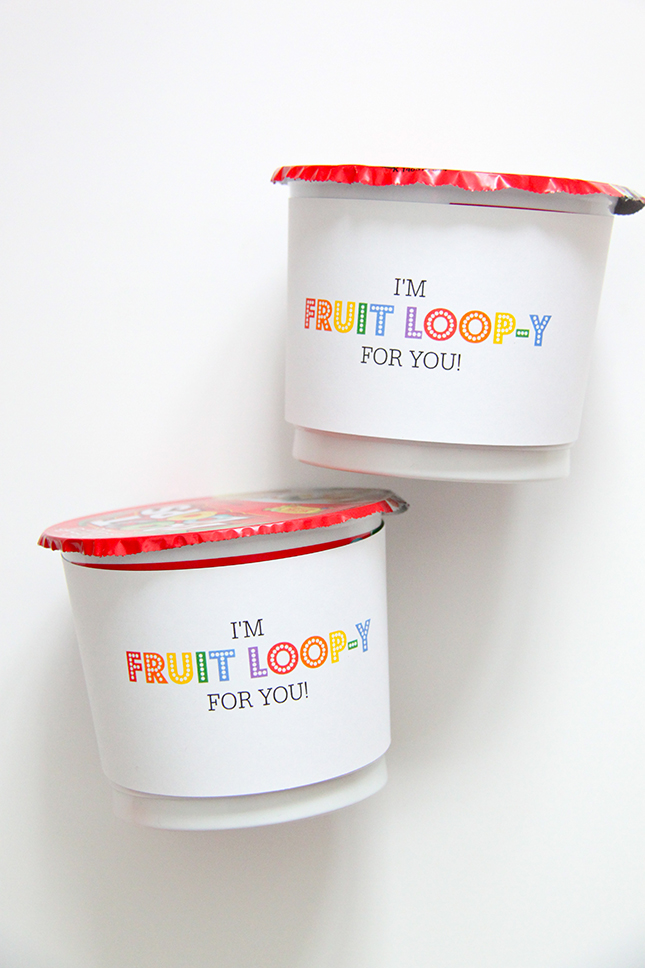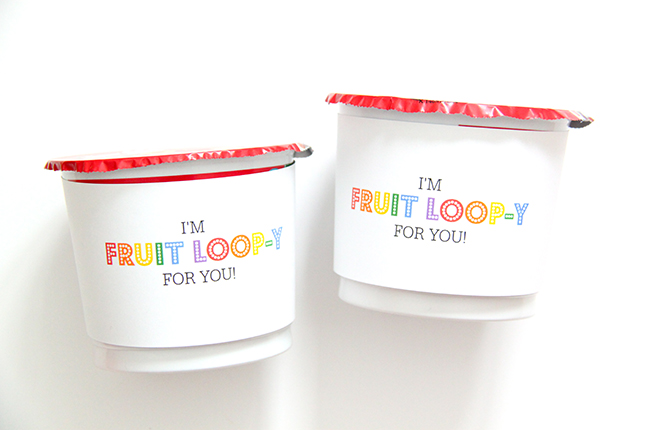 Easy and fun, am I right!? I think it's the perfect Valentine surprise for little ones everywhere!! Or at least that's what my kids think, ha!
If you want to see some other fun ideas I did for my littles' school snacks make sure you follow me on Instagram HERE!
Thanks for stopping by today!!
Love,
Maggie