*This is a sponsored post written by me on behalf of Jewel-Osco.
This delicious and wholesome Ginger Carrot Soup is the perfect immune booster to keep your family nourished and healthy during cough and cold season.
Fall is officially here and the weather is getting cooler which makes me crave warm and filling soups. Do you feel the same way? It's one of my favorite parts of the weather changing! I always have an array of soups ready to make come fall because not only do they fill us up on and warm our tummies but when my children come home from school with the start of a cough or cold, I know that a wholesome soup made with nutritious veggies will nourish their bodies and help them fight off any illnesses that may be lurking around. This Carrot Ginger Soup is one of my favorites to make when we need a boost in our immune system!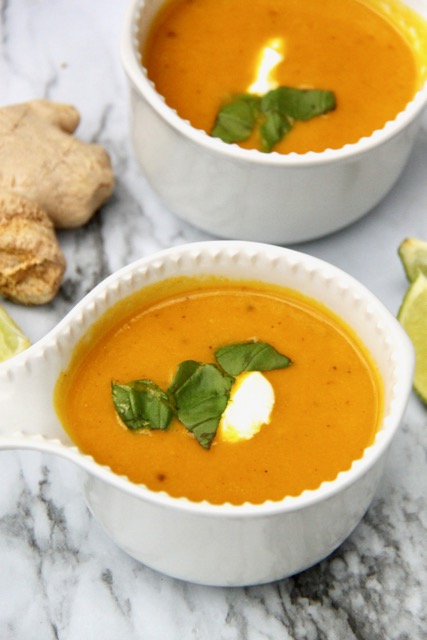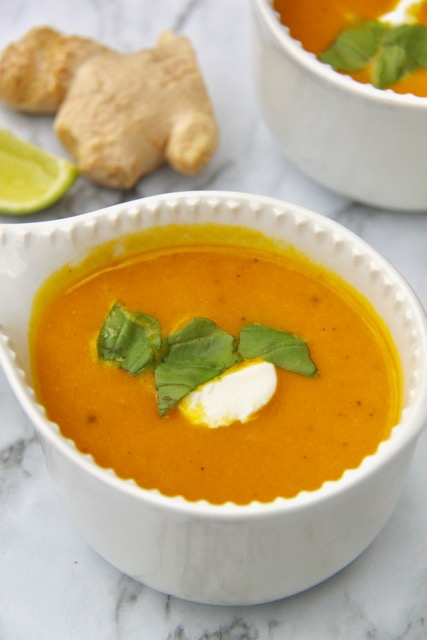 This soup comes together quickly and is ready in less than 30 minutes from start to finish! Feel free to blend the soup together using either an immersion blender right inside you soup pot, or in a high speed blender like a Vitamix to make it silky smooth!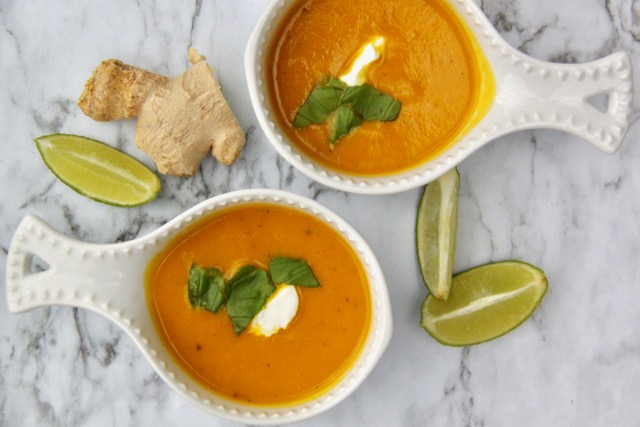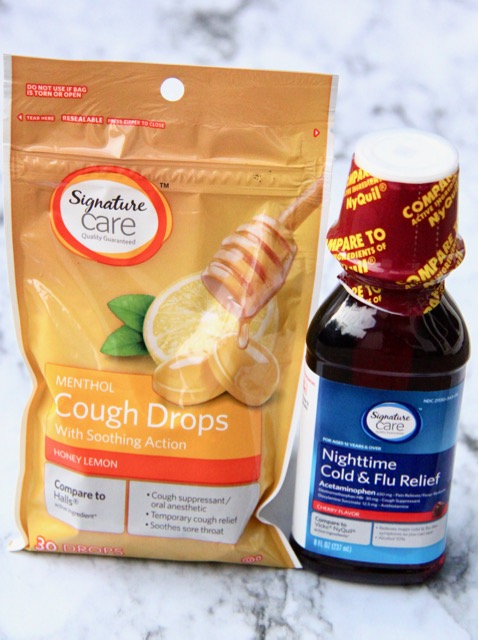 We love to use the products from the O Organics® line found at my local Jewel-Osco grocery store to make this nutrient rich soup. They have so many great products in this organic line including cartons of organic chicken broth and vegetables like baby carrots, it's awesome!
And when we need a little extra help getting healthy we pair their Signature Care™ Cough Drops in Honey Lemon and their Signature Care Cold Medicine Nighttime in Cherry to help keep us healthy throughout cold and flu season.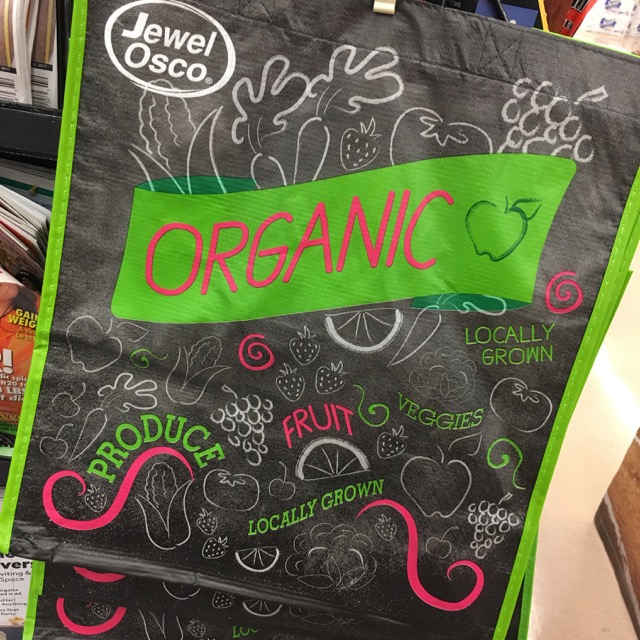 Signature Care products are available in Chicago area exclusively at Jewel-Osco and are effective and affordable, using the same standards and testing methods as national name brands. They are pharmacist recommended and backed by a 100 percent satisfaction guarantee. You can find them at all the Albertsons Companies family of stores, including Albertsons, Safeway, ACME Markets, Vons, Pavilions, Randalls, Tom Thumb, Shaw's, Star Market, United Supermarkets, Market Street, Albertsons Market and Carrs/Safeway.
I hope you enjoy this recipe as much as we do, it truly is one deliciously filling and nutritious soup!
Ginger Carrot Soup
Ginger Carrot Soup
Ingredients
2 cups O Organics baby carrots
1 small onion, chopped
1 apple, cored and chopped
1-inch piece of ginger, peeled and chopped
2 cloves garlic, chopped
1 tbsp coconut oi
1 tsp turmeric
4 cups OOrganics Chicken Broth
Squeeze of 1 lime or lemon, optional
salt and pepper, to taste
Instructions
In a soup pot, melt coconut oil on medium heat.
Add garlic and onion and saute for 5 minutes.
Add carrots, apple, ginger and turmeric and saute for an additional 5 minutes
Add in chicken broth, a squeeze of lemon or lime if you like, and bring to a boil. Then turn heat down to simmer soup for 15 minutes.
Puree soup using an immersion blender or pour the soup into a blender and blend well for 1 minute.
Add salt and pepper, to taste.
Enjoy!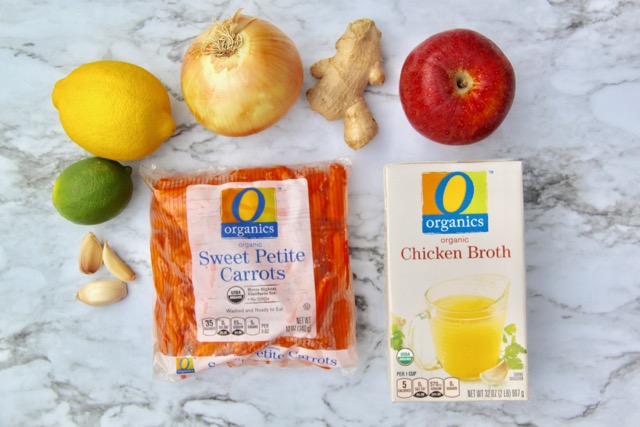 There's nothing better than making a hearty soup with simple ingredients!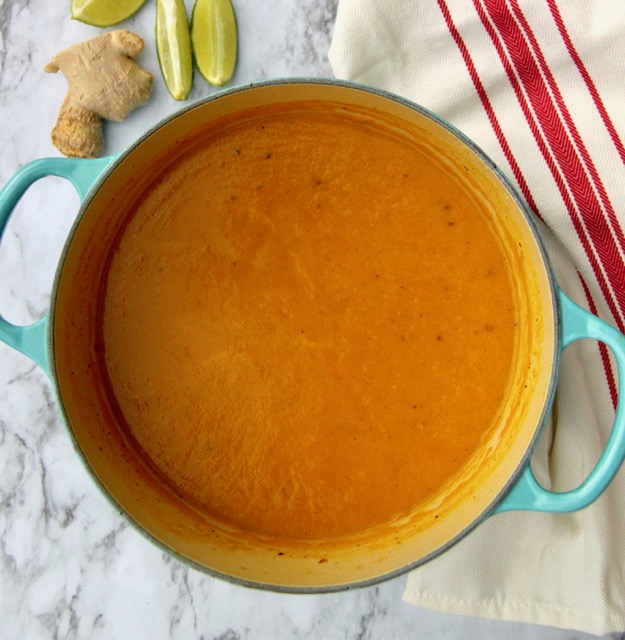 I love how velvety smooth this soup gets once you blend all the veggies (and apple!) together!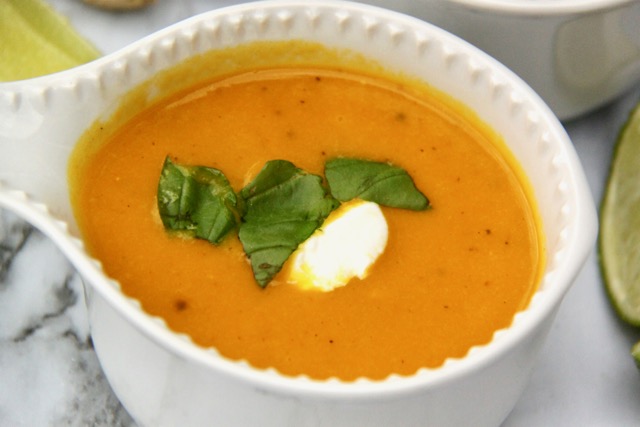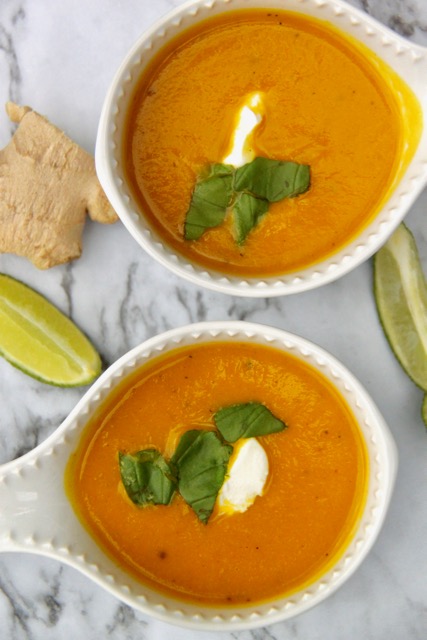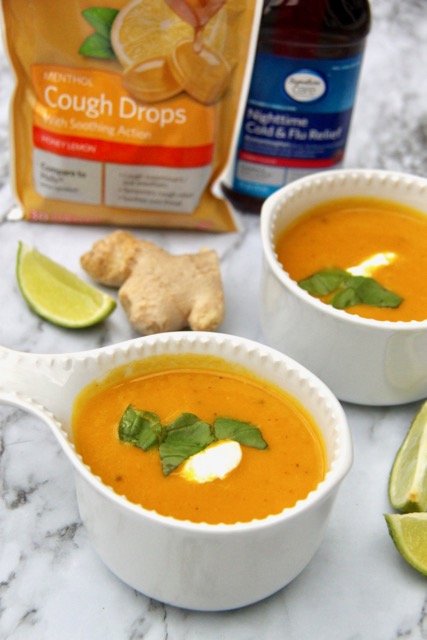 I truly hope you love this easy soup recipe as much as we do. It is an awesome immunity booster and a hearty meal all in one! 🙂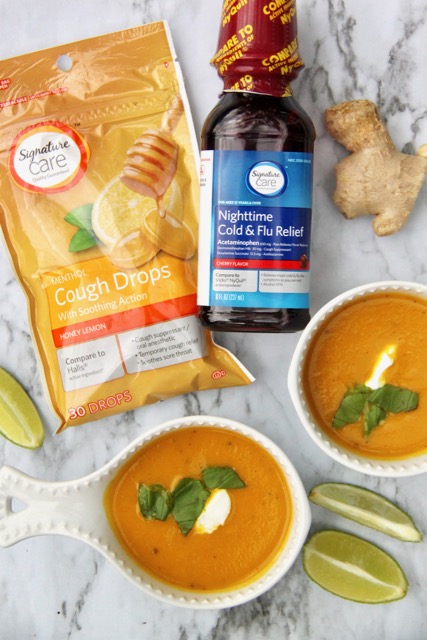 For more delicious and easy recipes and craft ideas please LIKE Smashed Peas and Carrots on Facebook or follow me on Instagram or Pinterest for more great ideas!
You can also find more great posts like this one here:
Thanks for stopping by today!
Love,
Maggie
This is a sponsored post written by me on behalf of Jewel-Osco.