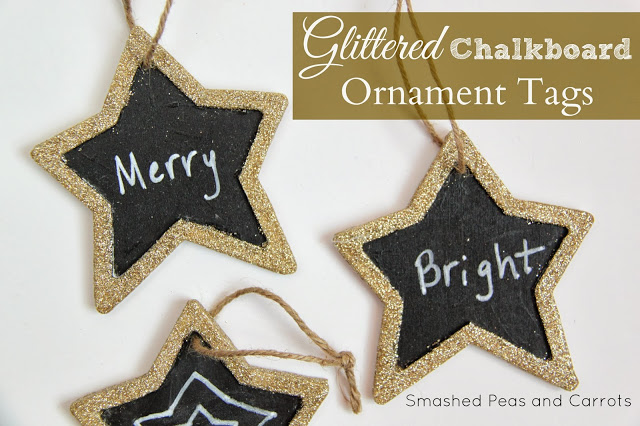 I am in love with all things glittery and gold these days, seriously In. Love. So it seemed fitting to make these fun Glittered Chalkboard Ornaments (that also double as a fun gift tag!) for Jo-Ann's new #fabulouslyfestive campaign.
I was asked, along with some other lovely bloggers, to create something fabulous and festive for the holidays and, well, this sums up those two words so perfectly in my eyes 🙂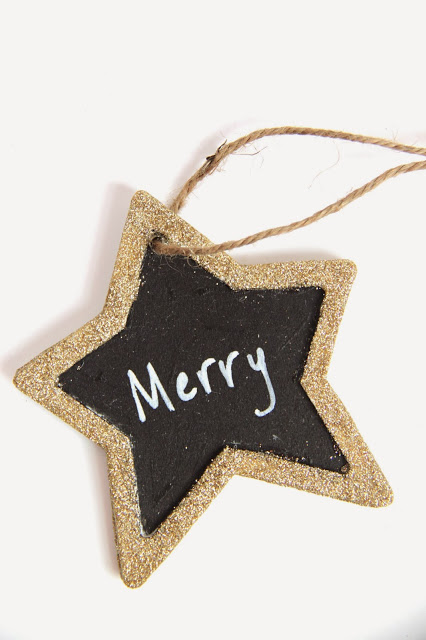 These are so simple to make and have such a wow factor. Plus with the chalkboard component there are endless possibilities to what you can use them for…write a name, a Christmas phrase, or draw a design, you name it!
Glittered Chalkboard Ornament Tags
Unfinished wood ornaments (found at Joanns)
Chalkboard paint
Paintbrush
Mod Podge
Glitter
Twine
Yarn needle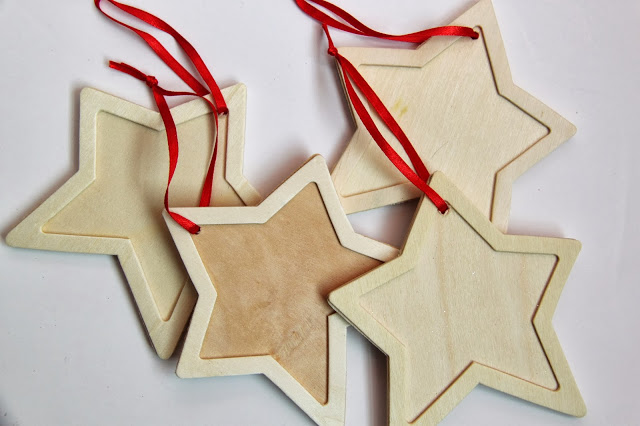 I found these unfinished wood ornaments in the holiday aisle at Jo-Anns. These are great because they have a raised edge around the star which is perfect for glittering up!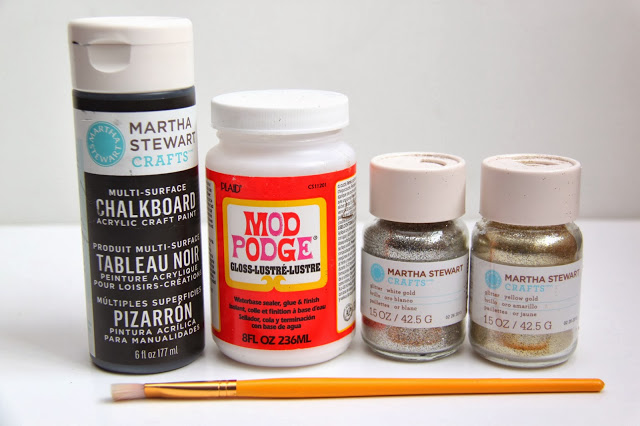 You will need some chalkboard paint, mod podge, glitter of your choice and a paintbrush to do this project.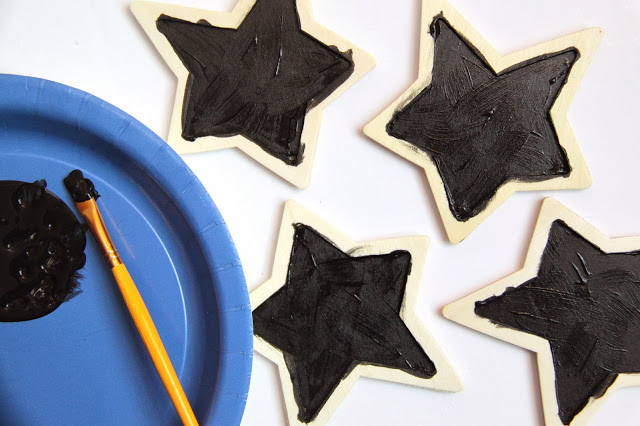 The first thing you want to do is paint the inside of the ornament with the chalkboard paint. You do not need to be perfect with the paint as the edges will be glittered so any messes you do make will get covered. Follow the directions on your bottle of paint, mine stated that it needed two coats and then it needed to cure for 24 hours.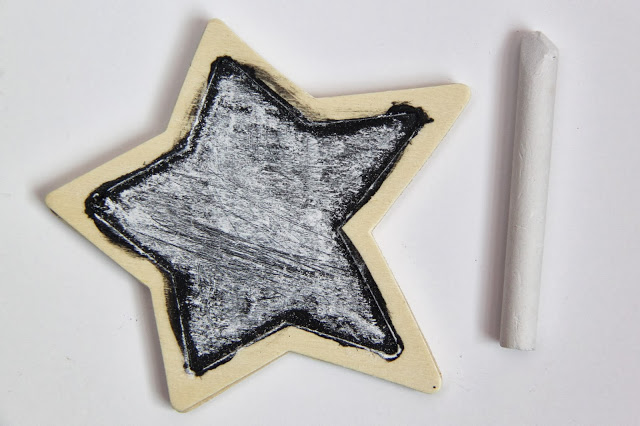 Once 24 hours has passed, take a piece of chalk and rub it all over the chalkboard paint to prep it for writing.
Then, paint on a layer of mod podge on the raised edges of the ornament only and  heavily sprinkle your glitter over top and tap off the excess onto a paper plate. Let dry for about 20 minutes. Once dry, add another layer of mod podge over the glittered raised edge only to seal it so the glitter does not flake off and let dry for another 20 minutes or so.
And then grab your chalk or a chalk paint pen and decorate as you like!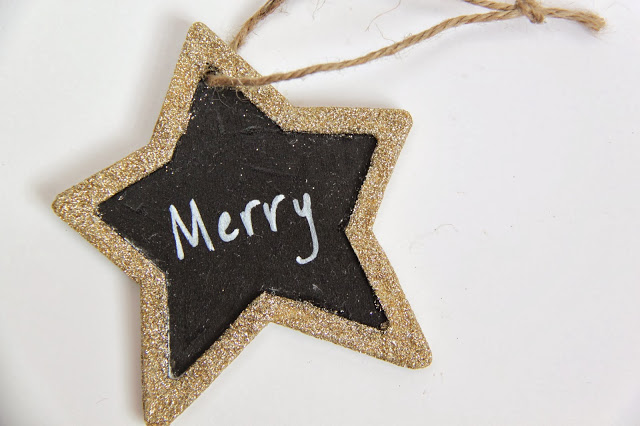 Ahhh…glittery gold goodness!!! I 'm feeling good about that 🙂
And be sure to use the coupon below to get a jump on your craft shopping too!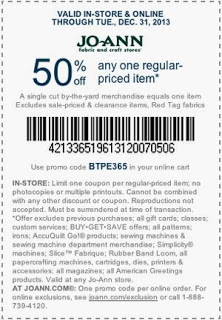 Thanks for stopping by today!
XOXO,