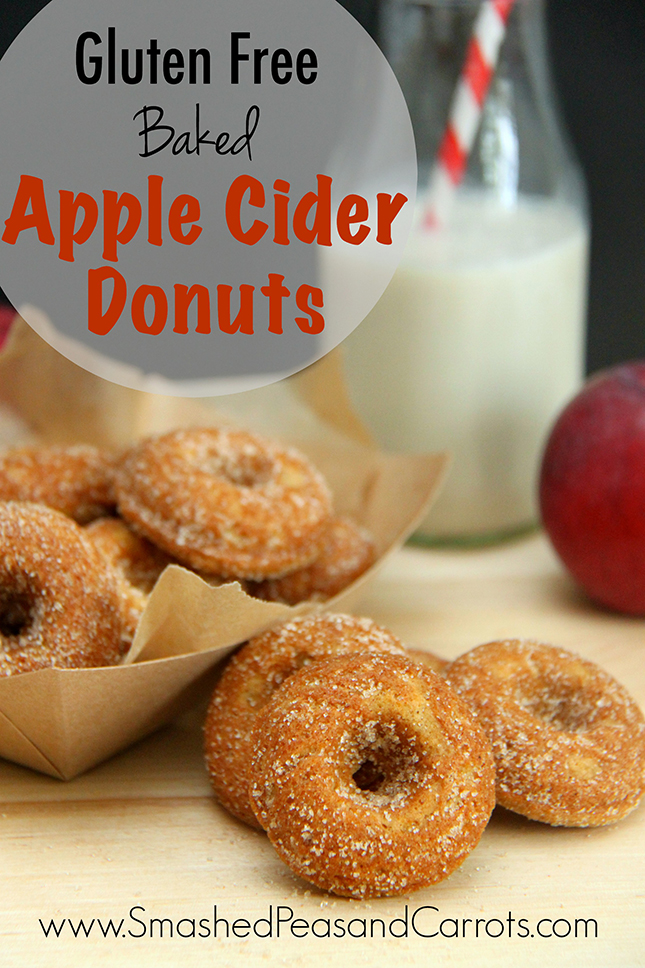 Every fall we pack all of our littles up in the car and we head to our favorite apple orchard(s). Is it weird that we visit more than a couple? Is it weirder that we have multiple favorites too? Cause we do. And no matter what time of day we go, like, we could have just had a huge breakfast or a ginormous lunch, we will always, always, beeline it over to the apple cider donuts and buy at a very minimum one dozen. And they will most likely all be gone before we even leave the parking lot. We can always be counted on like that. You're welcome apple orchards of Chicago. We love to keep you in business!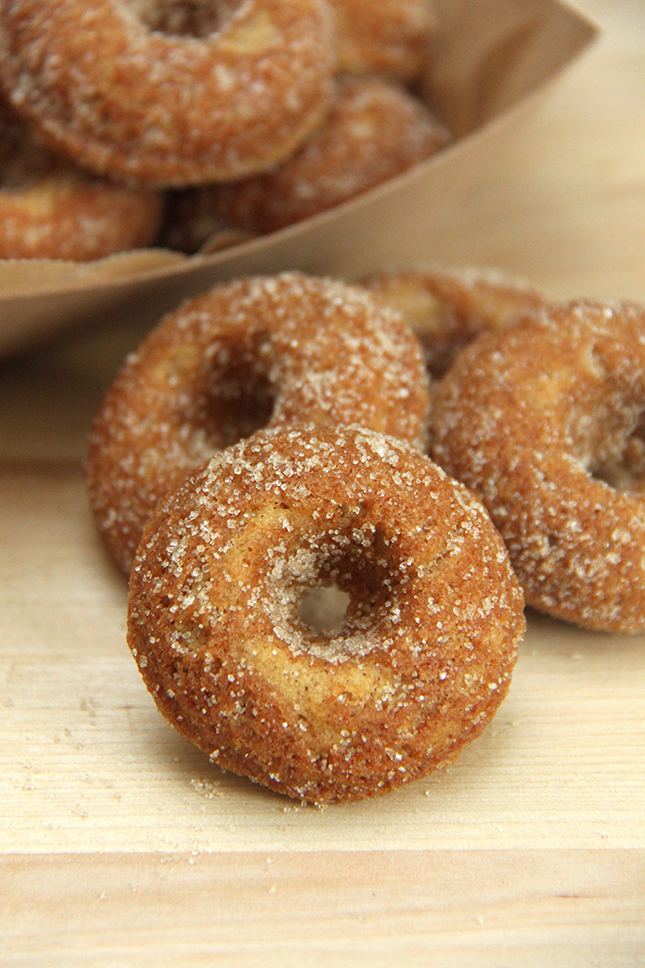 Well, I finally had it in me to figure out a recipe for Baked Apple Cider Donuts and I made them Gluten Free too, holla! So now we can enjoy these delicious donuts whenever we get the hankering for them and feel a bit better about the fact that they are BAKED and made with gluten free flour! No more getting our fix only during apple season, year round Apple Cider Donuts for the win!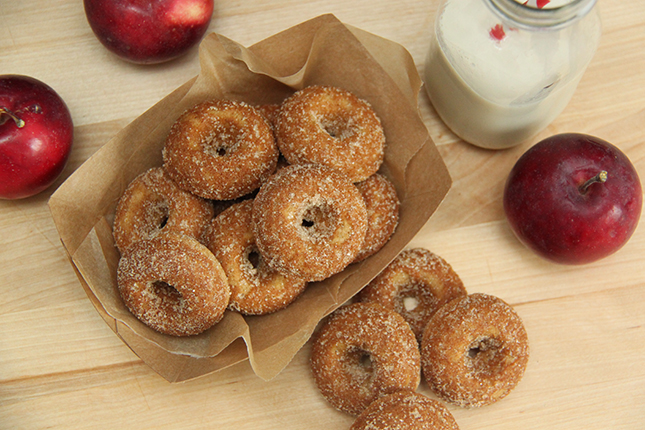 Here's the recipe, I hope you enjoy them as much as we do!

Gluten Free Baked Apple Cider Donuts
Ingredients
For the donuts:
1½ cups gluten free flour blend
1 tsp xanthan gum
½ cup brown sugar
½ granulated sugar
1 tsp baking powder
1 tsp baking soda
1 tsp cinnamon
¼ tsp nutmeg
¼ tsp salt
1 cup apple cider (to be reduced to ½ cup!)
¼ cup milk (almond milk works great!)
1 egg
2 tbsp butter, melted
1 tsp vanilla
For the cinnamon sugar topping:
1 cup granulated sugar
1 tsp cinnamon
Instructions
In a small saucepan, simmer one cup of apple cider (and if you have it available, a stick of cinnamon and a dash of nutmeg) over heat over medium heat for 15-20 minutes.
Let simmer to reduce the apple cider down to about ½ cup.
Carefully remove the cinnamon stick and let cool. Set aside.
Next, mix together all dry ingredients in a large mixing bowl and then add in all the wet ingredients until well combined.
Place mixture into a large plastic bag and cut the tip off of one corner to use as a pastry bag.
Grease a mini donut pan very well (or a mini muffin tin) and squeeze batter into each donut hole.
Bake at 350 for 9-12 minutes or until golden brown.
Remove donuts from pan immediately and place into a bag with the cinnamon sugar topping (1 cup of granulated sugar and 1 tsp of cinnamon)
Shake donuts until well coated.
Remove donuts and let cool on a wire rack.
Enjoy!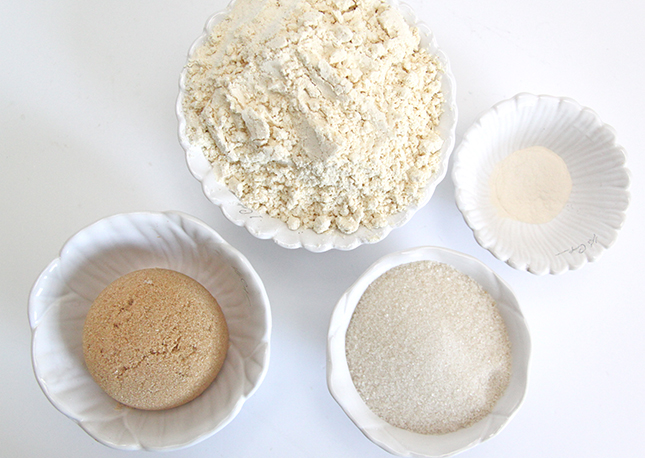 All the dry ingredients: Gluten Free flour blend (I love Bob's Red Mill!), xanthan gum, brown sugar, and granulated sugar (I love to use evaporated cane sugar!).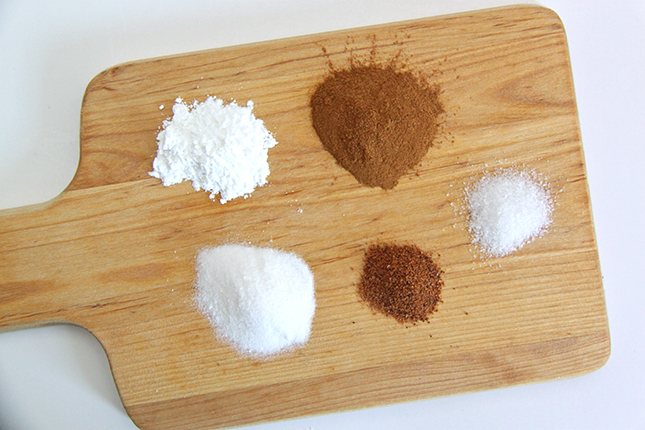 Then add in baking powder, baking soda, cinnamon, nutmeg, and some salt!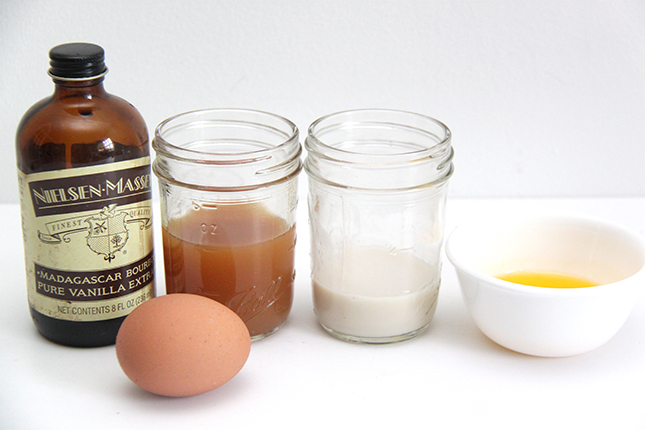 Lastly don't forget to add in your wet ingredients: one egg, vanilla, milk (we love almond milk!), melted butter, and the 1/2 cup of reduced apple cider!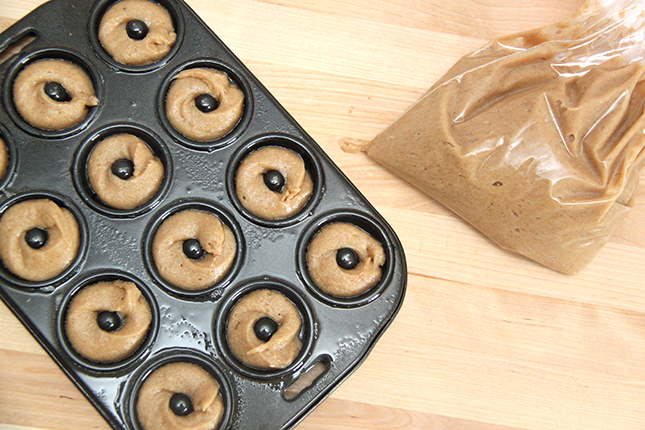 Mix everything together until well combined and then add your mixture to a very well greased mini donut or muffin tin. Bake at 350 degrees for anywhere from 9-12 minutes or until the donuts are nice and golden brown. When they are done, place the hot donuts right into a bag of cinnamon sugar and shake them up so they are nice and well coated. Remove the donuts from the bag and let cool on a wire rack…voila! The end!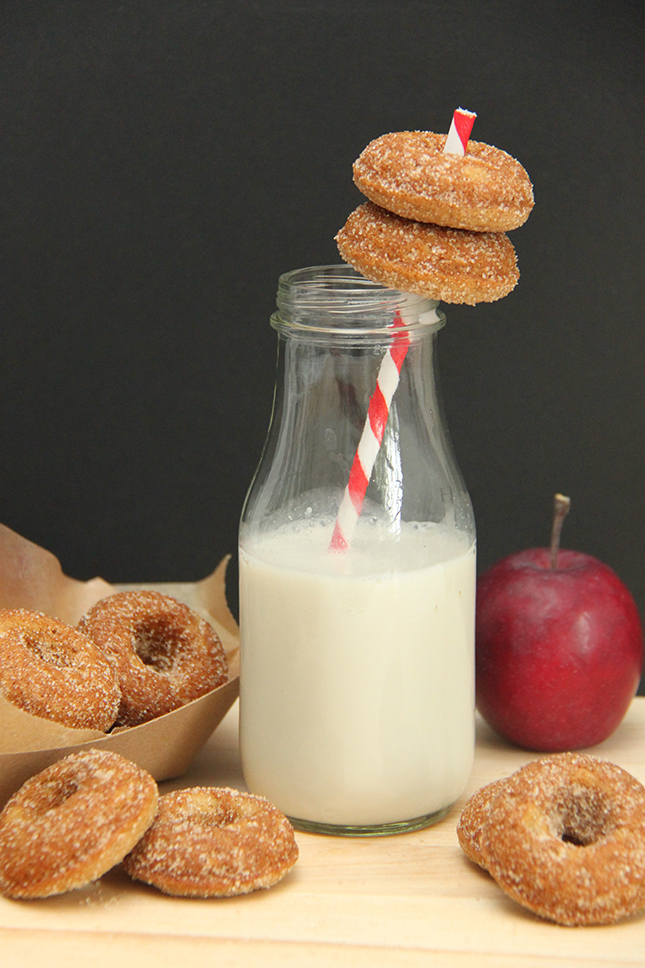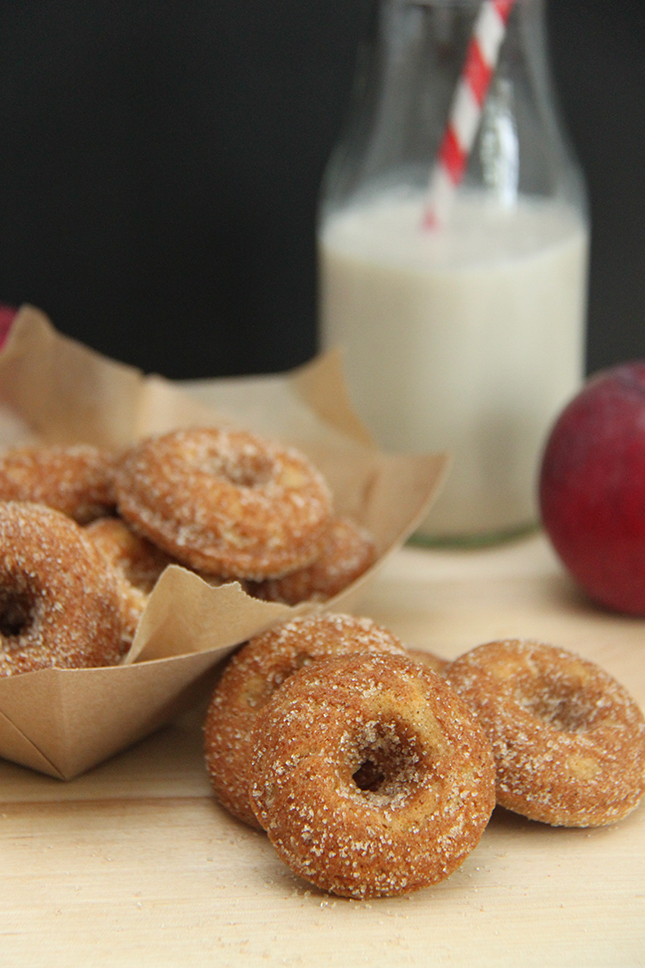 Happy Baked Apple Cider Donut making and eating, my friends!
Thanks for stopping by today!
Love,
Maggie