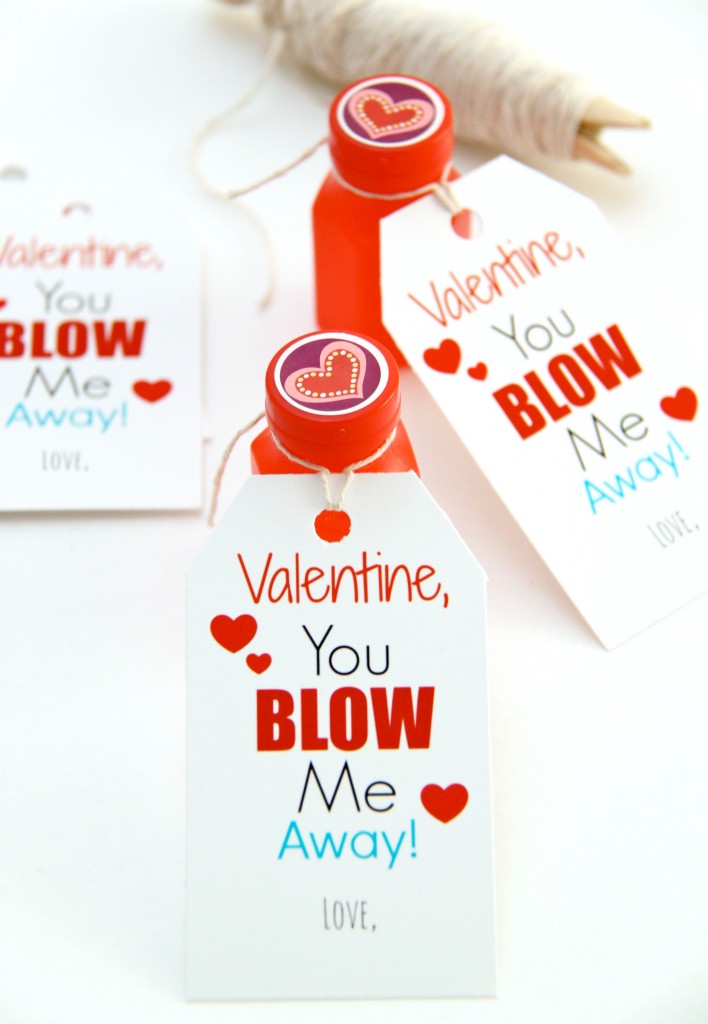 As Valentine's Day is this Friday (what whaaaat?) I thought I would share the Valentine's I made over the weekend for my littles to hand out to their classmates this year in case you may need a quick and easy idea! You might remember our other fun DIY Valentine's from years past seen here, here, and here. Man, it's fun to see how they've grown!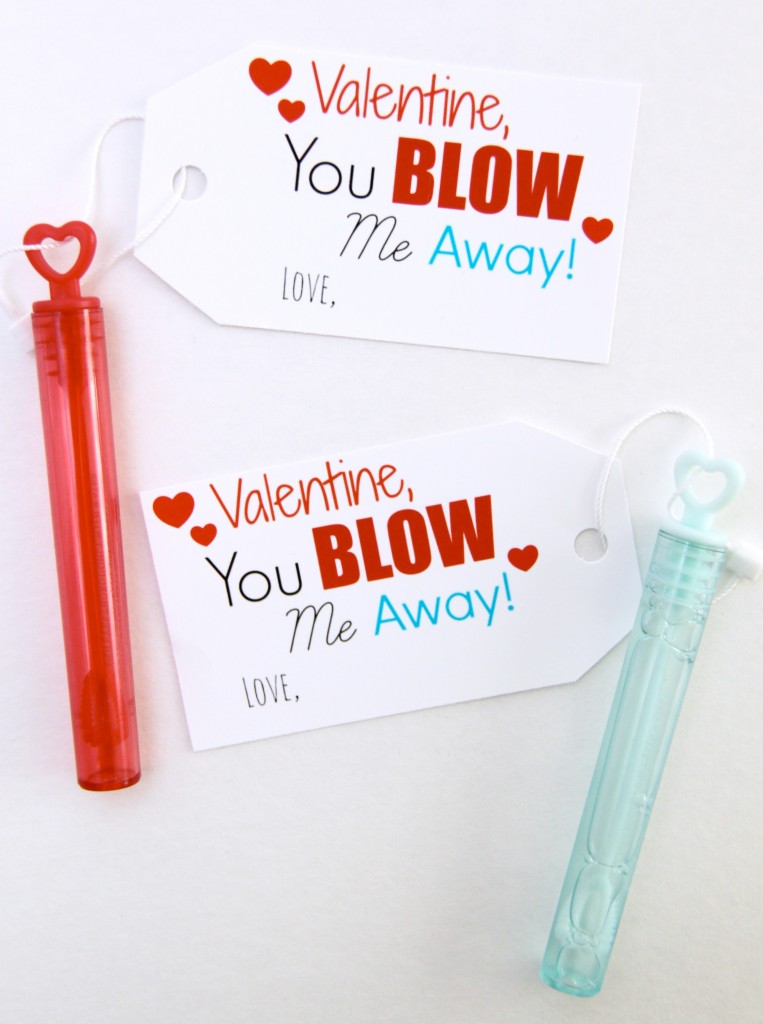 I bought a bunch of those cute tiny bottles of Valentines-y bubbles last year at Target during their after-holiday clearance and had them put away for safe keeping in a cabinet where I soon forgot all about them wouldn't you know. As I'm in the middle of moving my studio my kiddos found them and begged to give them to their friends (well, how perfect was that plan!) As I am never one to let a DIY opportunity go by I thought it would be fun to make a little printable Valentine's tag for them…
"Valentine, You Blow Me Away" How cute is that?
If you'd like, you can click on the two pictures below for either the Vertical or Horizontal tag option. This will allow you to create your own PDF in any size or style you like. Or you can get them in a PDF form here:
I uploaded mine to the Avery Design and Print Online page and printed them off using their Printable Tags with String #22802. I love this design program, it truly is so easy to use and my tags, stickers, labels, etc always come out looking perfect! If you need help I have two tutorials on how the program works here and here.

Then carefully separate the tags and have your littles sign their name at the bottom. You can tie them on with the strings included or even use some twine. 
Thanks for stopping by today!
Love,
Maggie