Just one week until Valentine's Day…are you ready?  Our house seems to be decorated from top to bottom in hearts and all things pink, white, and red which consequently makes me oh-so-happy.  I really like Valentine's Day decor.  There is just something so happy and fun about decor full of love and kisses 🙂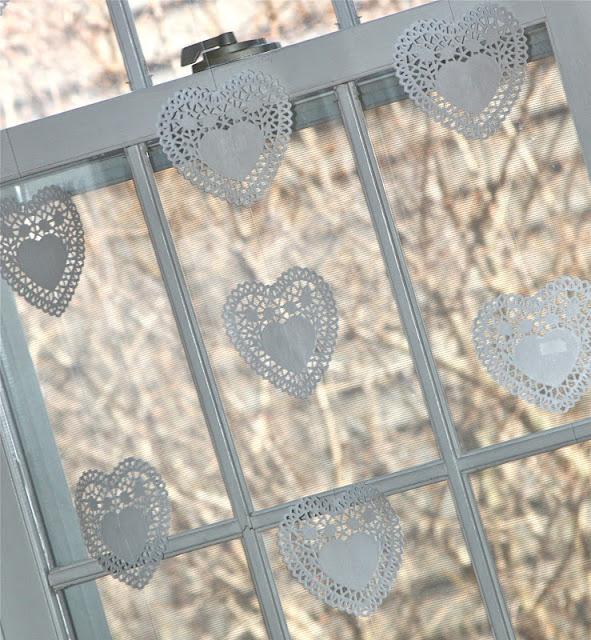 I made this pretty
fabric rose heart
a couple of years ago for our front door and I still love getting it out and hanging it up for all our visitors (and me!) to see.  White hearts make the perfect winter-y decor come February, so elegant and pretty aren't they?  This year the kids helped me put together these easy hanging Heart Doily Valentine's to brighten up our windows.  Don't they just make you smile?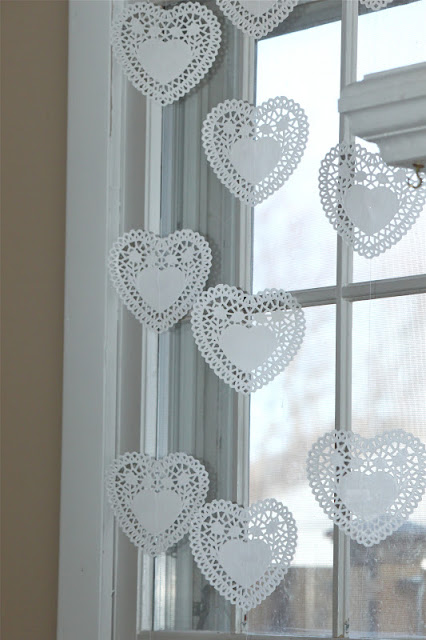 If you have little ones in your home they could easily help you make these too.  You only need three simple things to fill your windows full of love!
Heart Doily Valentine's Window Hanging
a few packs of paper heart doilies
scotch tape
white thread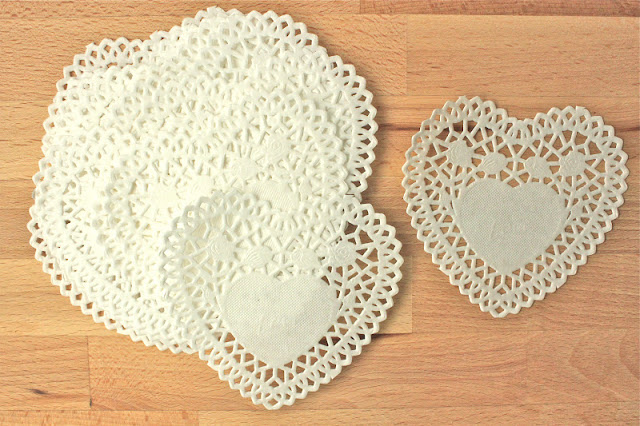 I used 3 packs of small sized paper heart doilies from Wilton (bought at JoAnns's) to make three rows of hanging hearts per window.  The number you use will depend on the size of your window!  The packages I bought came with both red and white doilies, you could always use both although I just preferred the white look for our windows.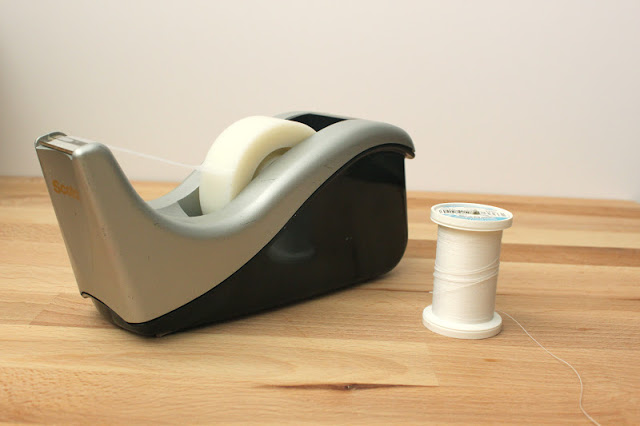 I grabbed a roll of scotch tape and some plain white thread to complete the hangings.  Just weave the thread through a small hole at the very top and bottom of each heart, you could also use a needle to help with this but it honestly doesn't take much effort at all.  Keep the hearts in place on your thread strand by using a small piece of scotch tape to tape the thread to the doily.  That's it!  I even hung each strand of hearts with scotch tape too…so simple!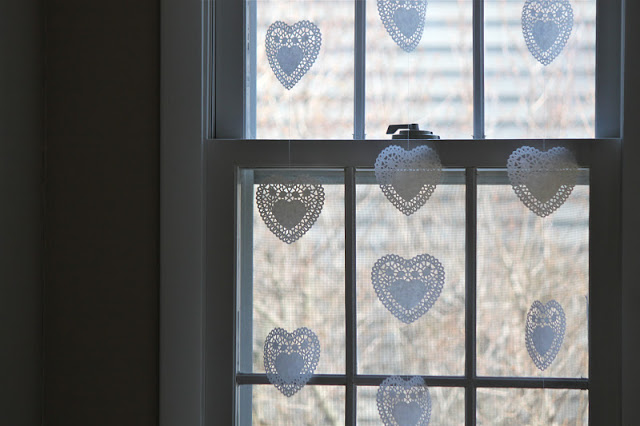 I liked the look of the rows of hearts begin slightly off with each other…I think it filled my windows better.  More hearts per square inch 🙂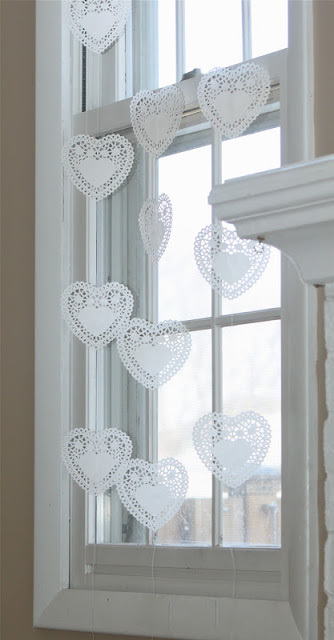 So pretty!  It makes me enjoy looking out my windows in our drab winter so much more now!
Thanks for stopping  by!
XOXO,