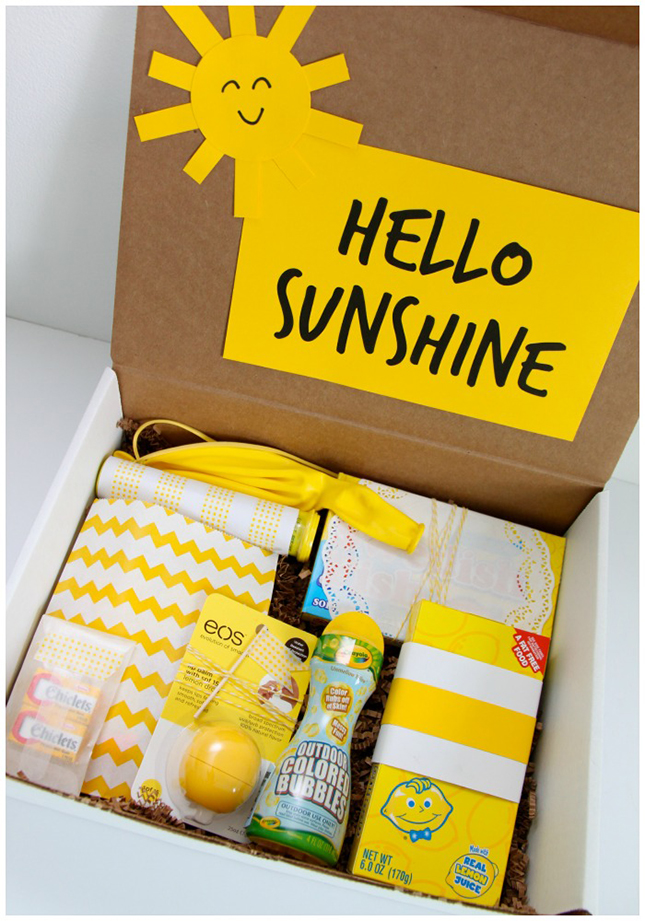 We just happen to have two sweet little cousins that live all the way across the country in California and since we don't get to see them too often my littles and I thought it would be fun to send them a box of happiness in the mail. Everyone, even little kids, loves getting some good ol' snail mail, right?! And with it begin summer and sunny most of the time these days (well over here in Chicago, we all know they are living the good life with that California weather!) what would be more appropriate then sending two sweet little girls a box full of sunshine!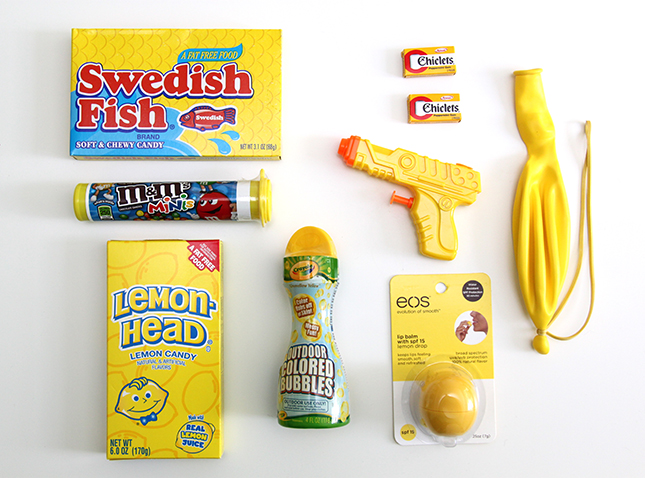 We put together a box full of things we thought they would enjoy. One cousin is just turning one while the other is four so these are pretty age appropriate for them. Yellow boxes of candies! Little yellow boxes of gum! A yellow punch balloon! A yellow squirt gun! Yellow colored bubbles! Yellow-flavored lip balm!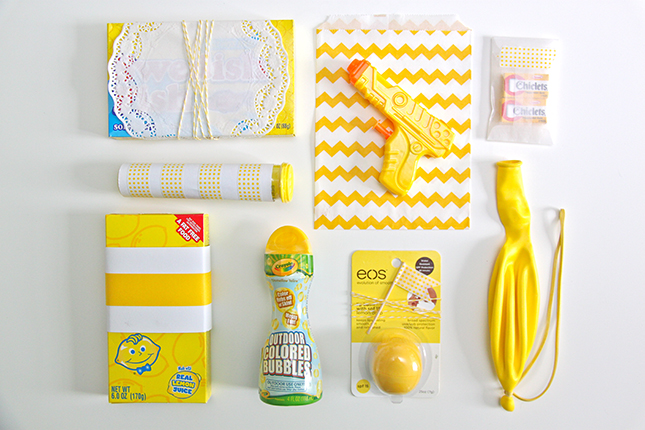 And then I decorated them all pretty and in yellow because I just can't help myself. I love to make simple gifts super special!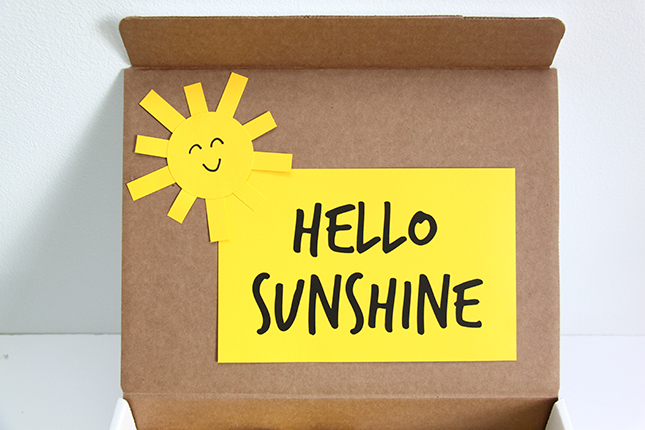 We taped a cute little sun inside the lid of the box with a happy saying. "Hello Sunshine" seemed appropriate don't you think?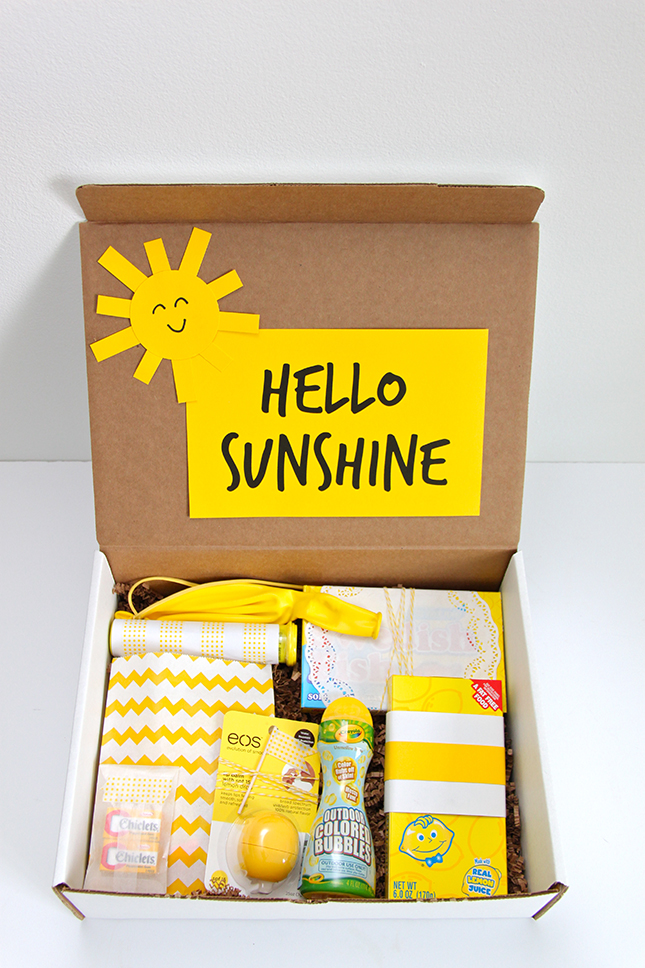 And just like that it's ready for the mail. So exciting!! We hope they love it!
Thanks for stopping by today!!
Love,
Maggie