This is a sponsored post written by me on behalf of The Hershey Company for IZEA. All opinions are 100% mine.
In our household, we cannot get enough of crafts and creating! I just love that my littles love to make things with their hands and minds, it is so fun to set them up and watch them go. During the holidays we tend to get a little out of control, it's such a magical time of year that it takes creating and spreading joy up a notch. There is just something so lovely about making a gift with your hands and brightening someone's day with it that we have a tradition of making sweet gifts for friends every holiday season. We created these fun Reindeer Cups using Hershey Kisses Chocolates, aren't they just too sweet for words!! Not only is this reindeer cup a wonderful craft for little hands but it becomes a fun gift to give as well!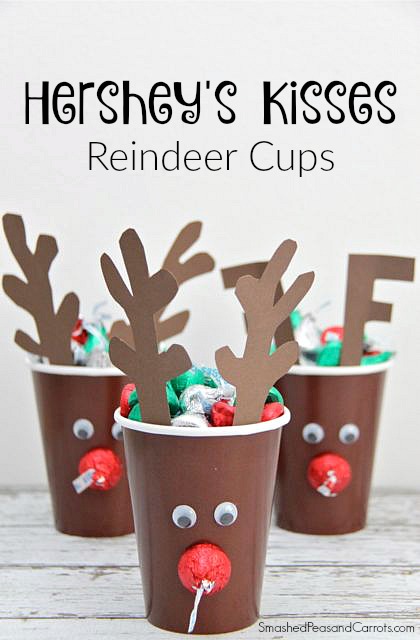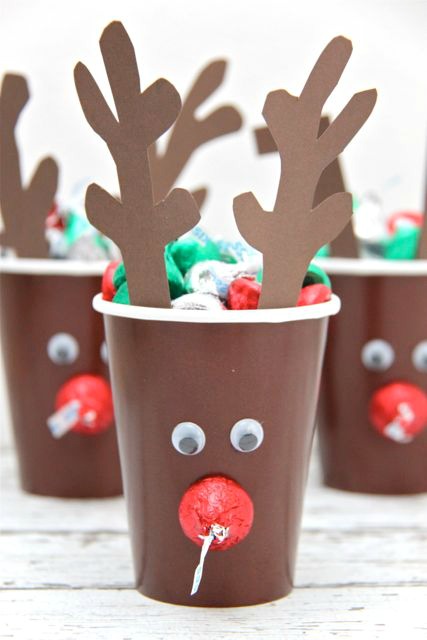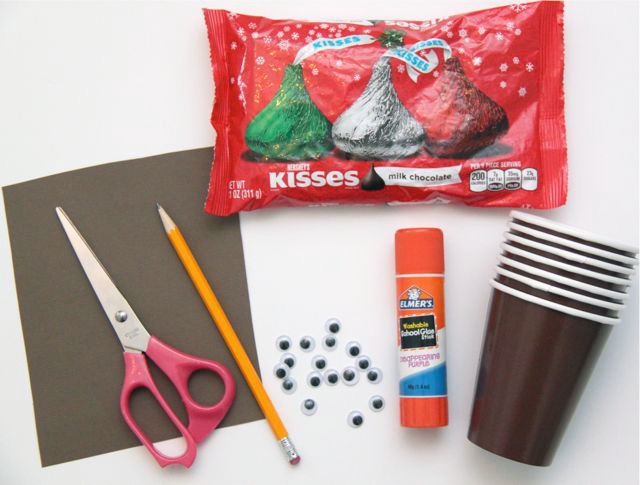 These cups are a lot of fun and oh so easy to make. They are a great craft for kids to do as they do not take long and you do not need a lot of things to make them! Here are the few items you will need to create these Hershey's Kisses Chocolates Reindeer Cups:
Hershey's Kisses Milk Chocolates in red, green, and silver foils
Brown paper cups
Brown card stock
Plastic googly eyes
Glue stick
Scissors
Pencil
Taking the brown card stock and pencil, draw out a pair (or five!) of antlers. You can make these any way you like, straight like sticks or curvy and round. Use your glue stick to glue the ends of the antlers onto the front of the inside of the cup.
Next, use the glue stick and glue the plastic googly eyes and then a red Hershey's Kisses Chocolate in the center underneath the antlers.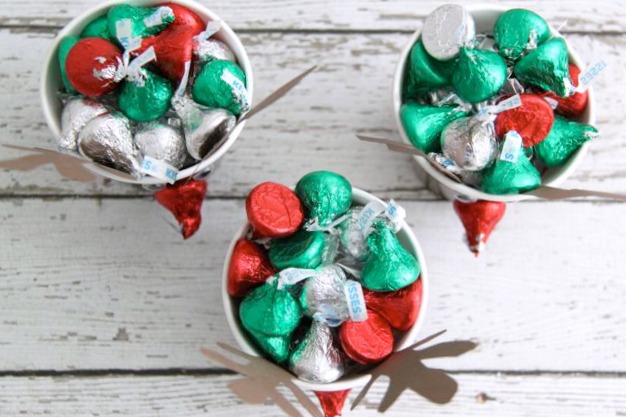 Let the glue dry and then fill with a mountain of Hershey's Kisses Chocolates!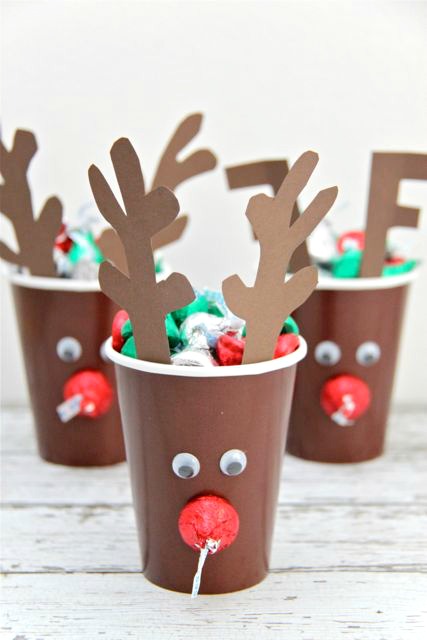 Who wouldn't want to create or receive such a cute and yummy gift!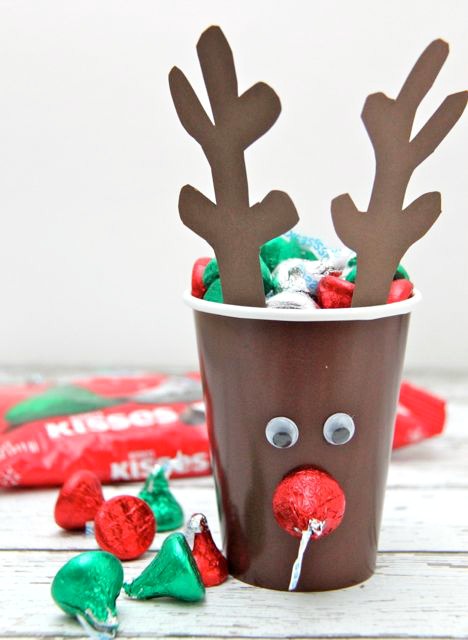 Hershey's Kisses Chocolates help bring your family together to create new holiday traditions that can be carried on for years to come. I hope this holiday craft/gift inspires you this holiday season to spend some time with your family and create wonderful memories together!
Learn more about all the Hershey's products at the The Hershey Company.
Thanks for stopping by today!
Love,
Maggie