I was browsing my Recipes tab the other day and realized that I never shared my Caramel Corn recipe with y'all! How the heck have I never shared it? This I will never know. And in case you needed to know, we love caramel corn in our house, like a lot. Every other weekend or so we have a family movie night. Sometimes we order pizza, sometimes it's kids' choice, sometimes it's a smorgasbord of randomness for dinner but what is always a part of any movie night is POPCORN! And caramel popcorn is THE best kind to munch on while watching a movie, especially when you mix it with a super cheesy popcorn a la Garrett's Chicago Mix, YUM!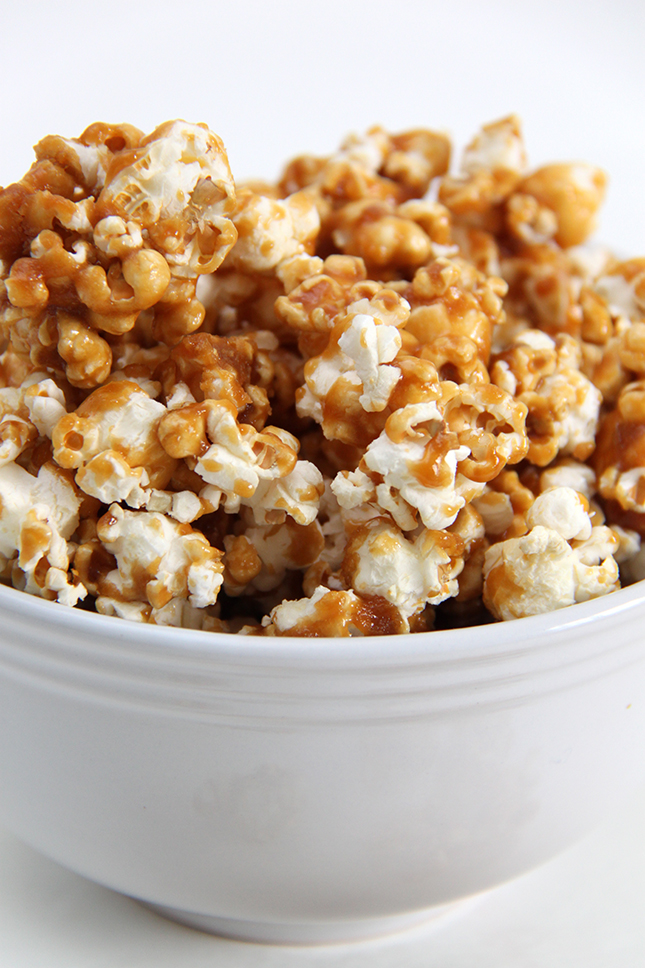 This Caramel Corn recipe is super easy to make…unless you have a crazed 1 year old running around underneath your feet, hanging on to your legs and trying his hardest to bite you with his razor sharp teeth through your pants. Then well, it takes a bit more effort. If you don't have said 1 year old or better yet, you put him down for a nap first, well then, you should be good to go!
I hope you enjoy this recipe as much as we do. It makes a slightly crunchy, slightly chewy and super delicious Caramel Corn…the best kind possible!

How to Make the Best Caramel Corn Ever
Ingredients
½ cup popcorn kernels, air-popped (about 10-12 cups popped)
½ cup salted butter
¼ cup light corn syrup
1 cup light brown sugar
1 tsp vanilla
½ tsp salt
⅛ tsp cream of tartar
½ tsp baking soda
Instructions
First, heat your oven to 200 degrees.
Pop your popcorn and place into a large bowl.
For the caramel, combine the remaining ingredients into a small saucepan over medium-high heat.
Stir constantly and bring to a boil. Boil for 5 minutes (mixture should be bubbly!)
Remove from heat and pour over popcorn, mix well until all kernels are coated.
Spread popcorn onto two baking sheets and bake for 1 hour to set the caramel.
Mix the popcorn and re-spread over the baking sheets every 20 minutes.
Allow to cool.
May break large clusters up if desired.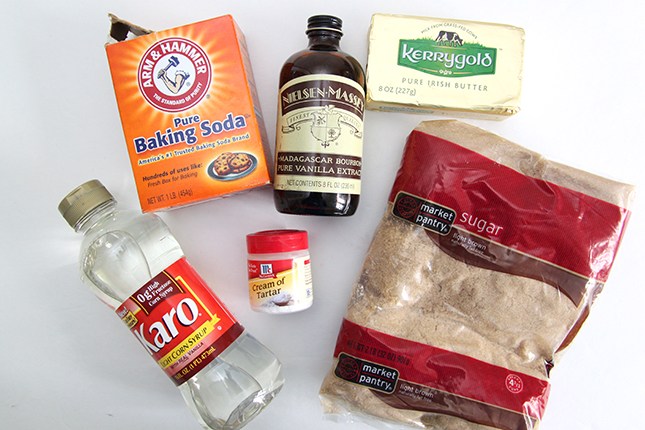 Mmm…these 6 ingredients make the perfect caramel corn ever!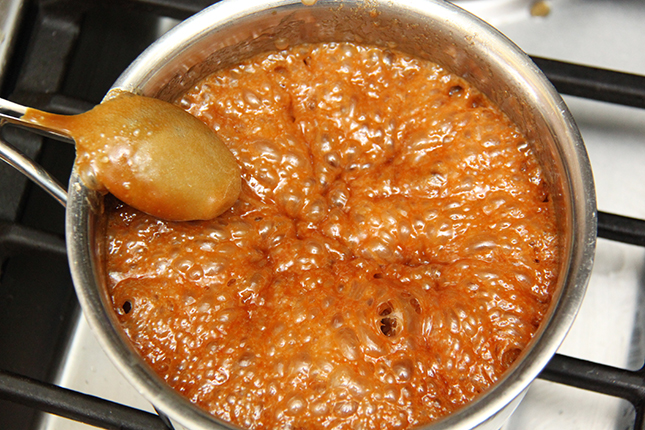 When you make your caramel, boil it for 5 minutes until it is nice and fluffy and bubbly!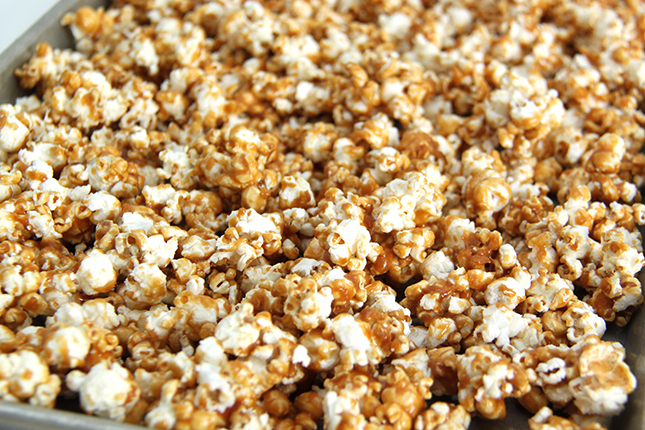 It is so dang hard to wait for this to cool. Thank goodness it doesn't take too long!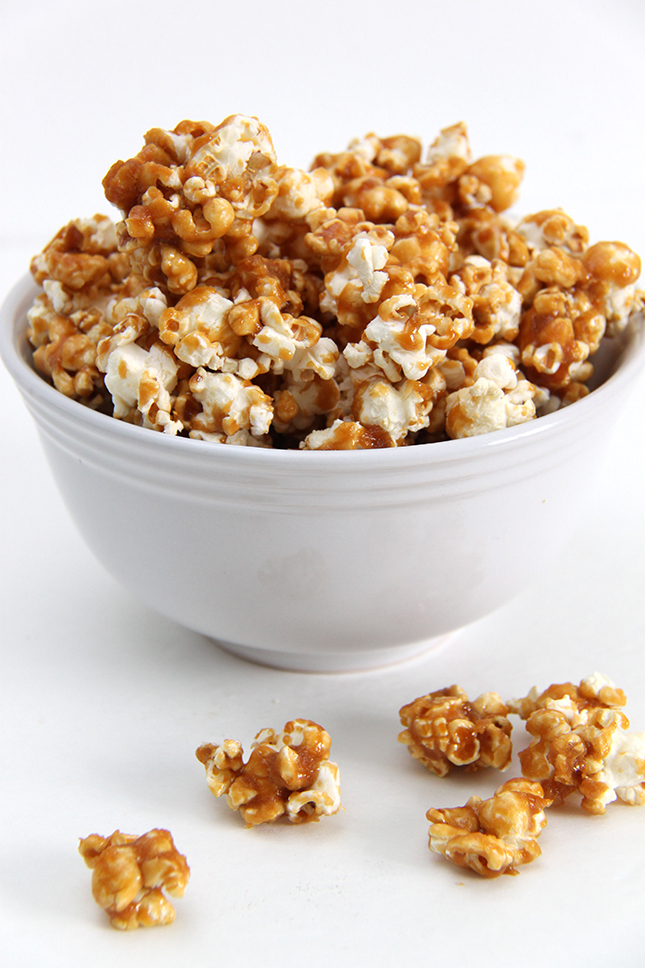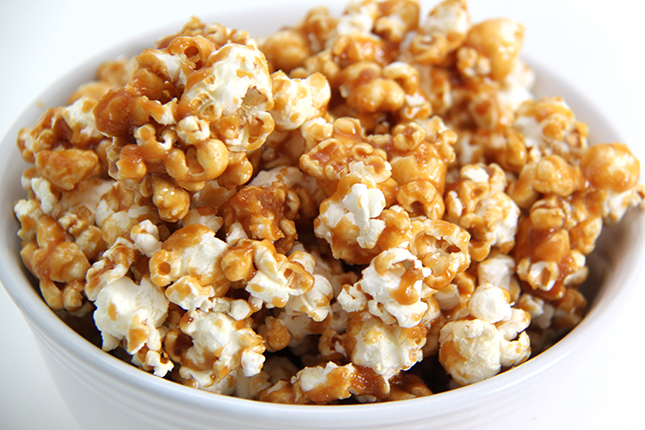 And there you go…Caramel Corn for everyone!
May your next family movie night be filled with bowls of the best Caramel Corn ever!!!!
Love,
Maggie