I think tissue paper and crepe paper may be some of the best and most inexpensive items which can make the prettiest and most colorful party decor. I don't know a party I've thrown that doesn't use at least one of these items if not both in some form or another. So I thought today would be as good a day as any to show you how I make my Tissue Paper Tassel Garland…it's so easy!! You will never have to buy garland for your parties again!!!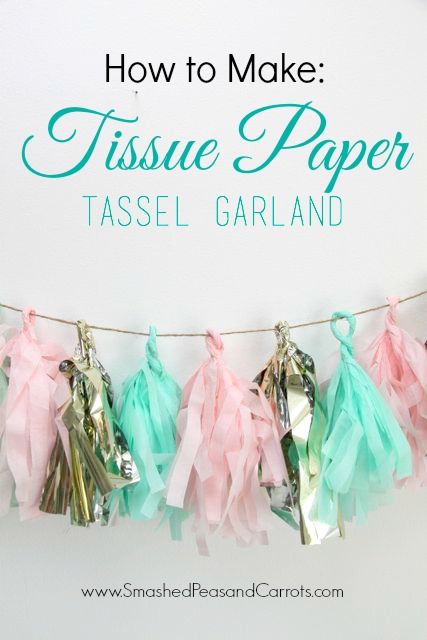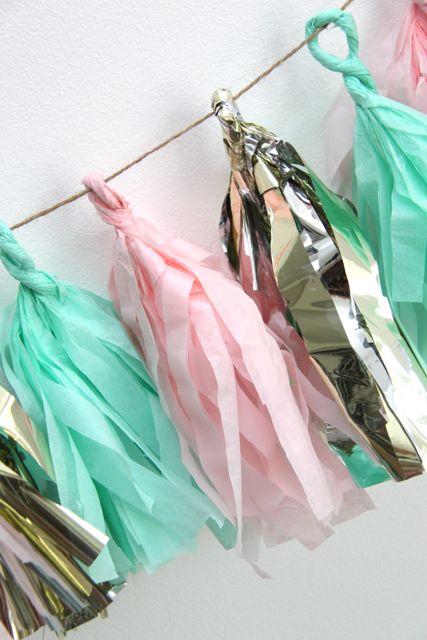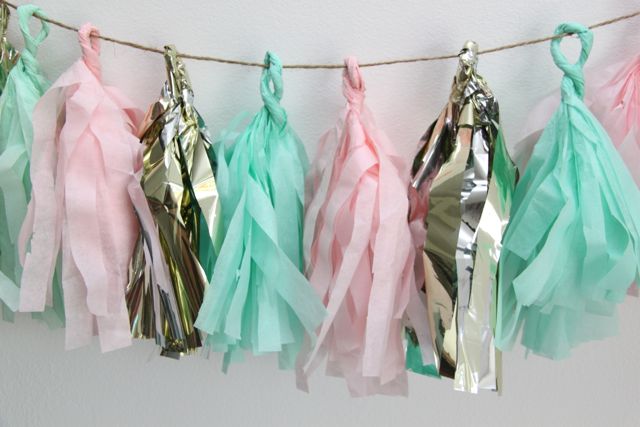 All you need to make this adorable Tissue Paper Tassel Garland is…
A few packs of tissue paper in the colors of your choice
Scissors
Hot glue and gun (optional)
String, twine, or burlap to hang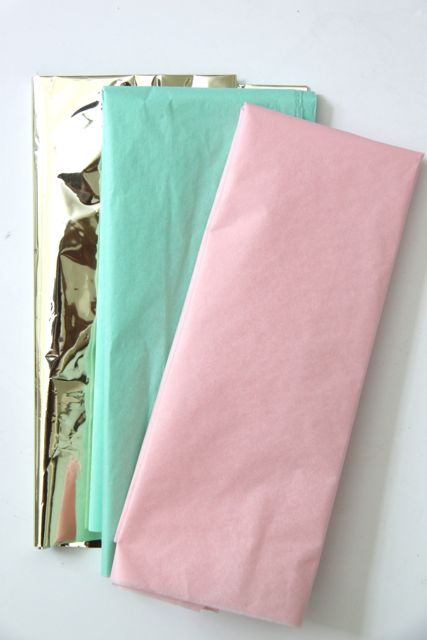 The tissue paper I bought came in 20 inch x 20 inch sheets but 20 x 24 inch sheets also work quite well too!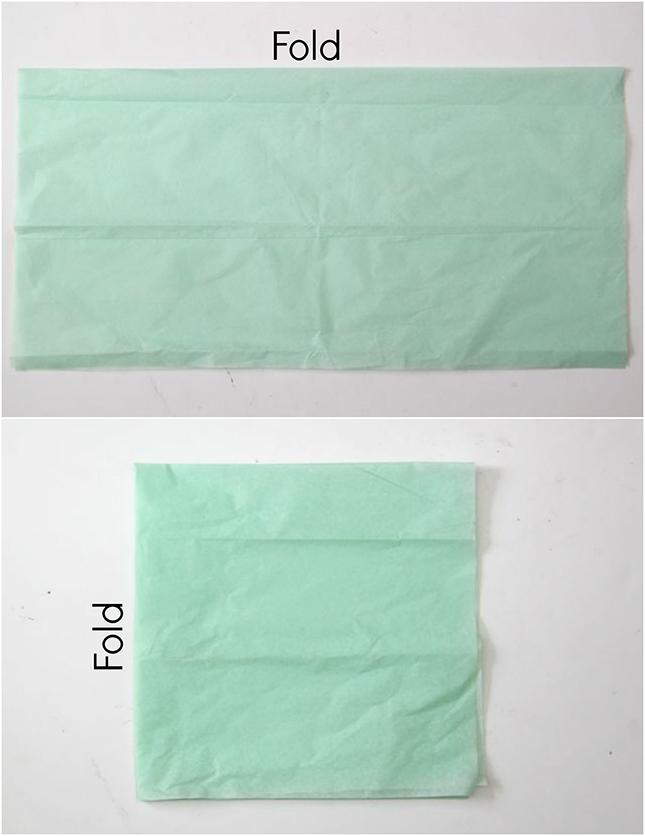 The first thing you need to do is separate your sheets of tissue paper. You will use one (thin!) sheet per tassel (so be careful as some brands tear easily!)
Fold the tissue paper over hot-dog style, or lengthwise, so that the fold is at the top (like in the first picture above).
Next, fold that same piece of tissue paper hamburger style, or width-wise, so that the new fold is on the side (like the second picture above).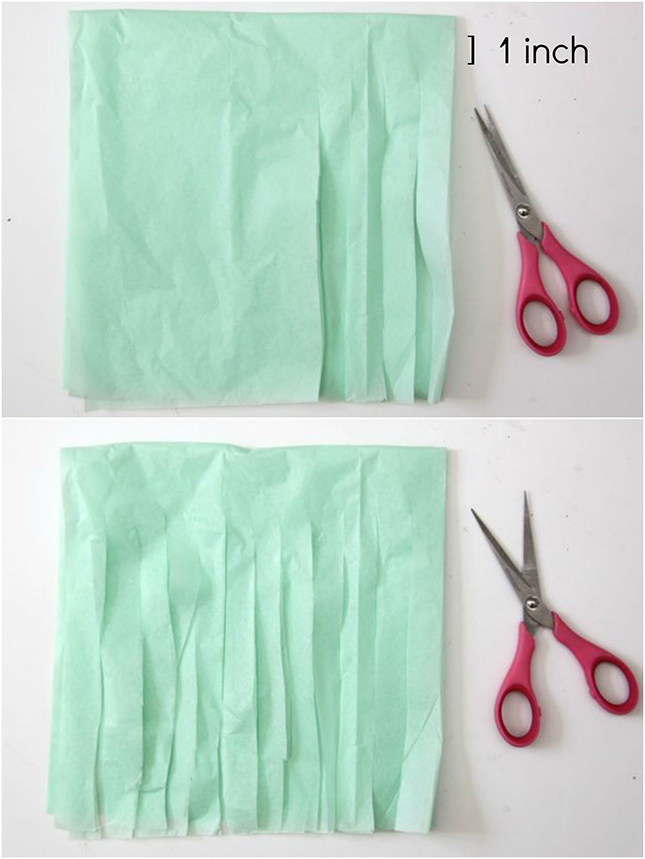 Next, turn your tissue paper so that the fold is at the top and, using your scissors, start cutting 1/2 inch strips/tassels starting at the bottom edge making sure to leave about 1 inch of space at the top (near the fold!)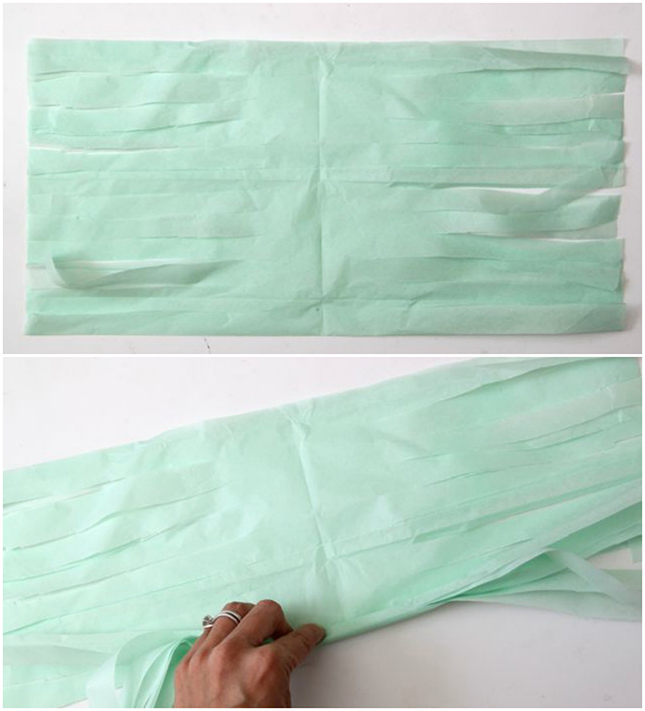 Next, open your tissue paper so that the tassels you just cut are on both the right and left sides (like the first picture above). There should be two layers of tassels on each side!
Then starting in the middle where you did not cut the tassels, roll the tissue paper up semi-tightly. Be careful not to get the tassels too tangled.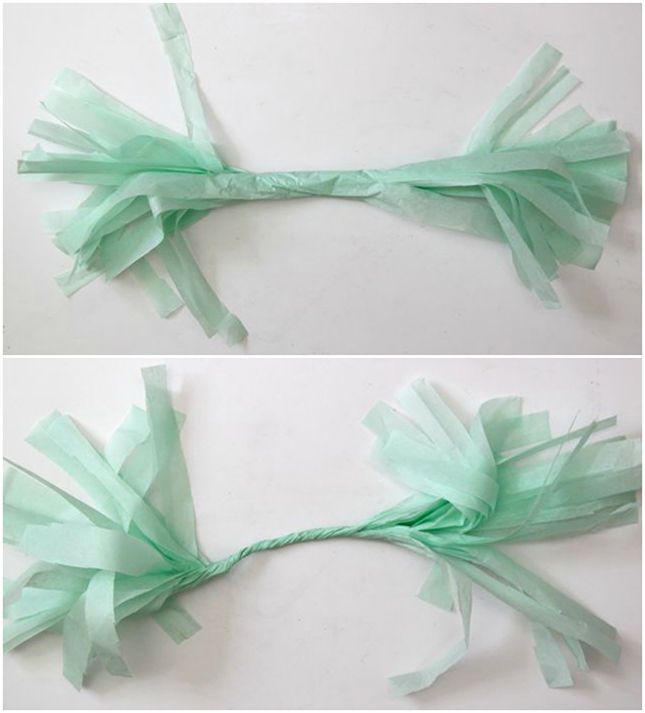 Once you have the middle section rolled, wring it tightly with your hand to keep the tissue paper together…making a thick string of sorts.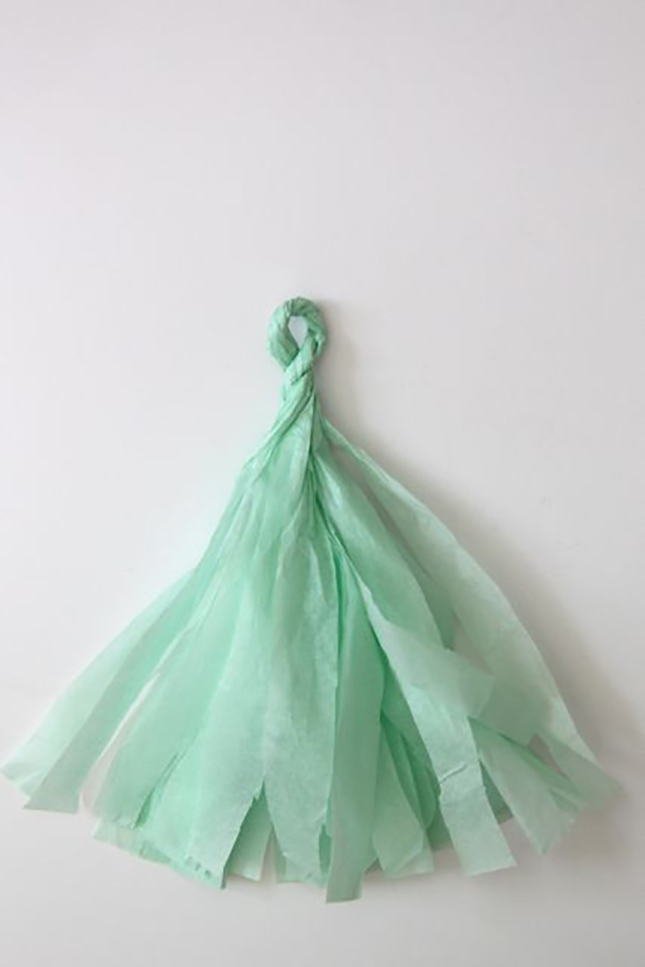 Then twist that middle section onto itself to make a nice eyelet for you to string it on your burlap, twine, or string so that you can hang your garland. If you like, you can add a dab of hot glue to keep the eyelet in place.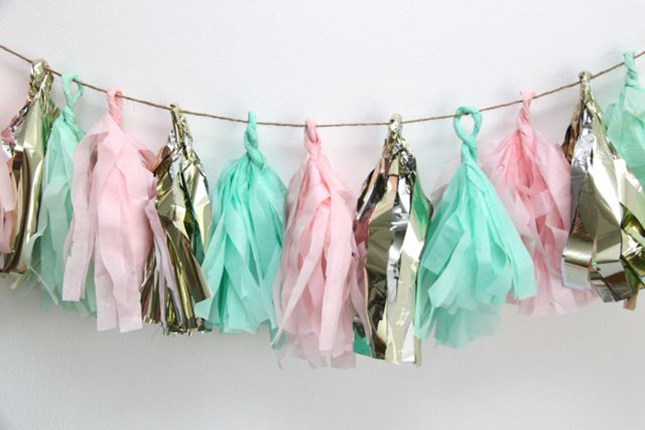 Once you have a dozen tassels or so, you will have enough to make a pretty garland to hang at your next party…or in a child's room…or in your sewing studio…or well, anywhere you choose!
Happy garland-making!!
Thanks for stopping by today!
Love,
Maggie