I know many of you know I got an Instant Pot over the summer and in case you were wondering…I still LOVE it!! I feel like this appliance is literally a busy momma's best friend! And I know, I know, I've said that about my crockpot before. But! The thing that makes my Instant Pot win out over the slow cooker is that it actually IS a slow cooker! And the bonus is that I don't have to remember to put dinner in it in the morning before I leave the house, I can literally make a whole chicken in 12 minutes when I come home in the evening! It's crazy amazing! If any of you got the amazing Instant Pot deal that was on Amazon earlier you are going to love knowing How to Make Popcorn in you Instant Pot! It's one of our favorite Instant Post recipes and a super simple and easy way to make popcorn in your (soon to be, if not already) favorite appliance! (affiliate links present)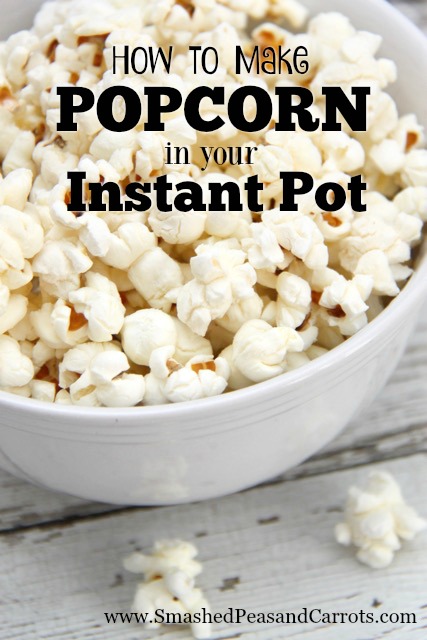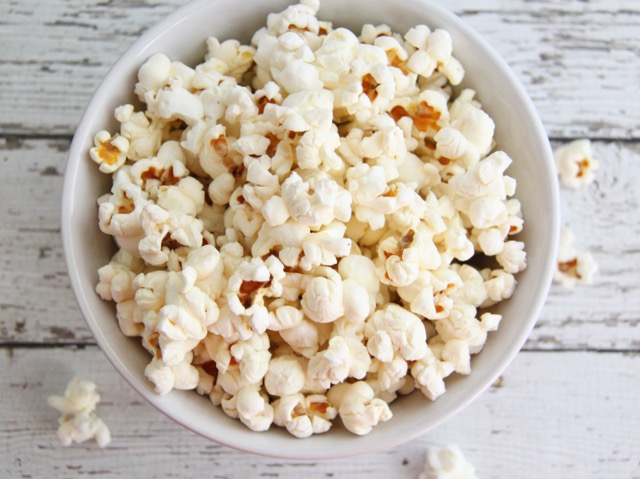 I know you can easily make popcorn on your stove top or in an air popper but knowing how to make it in your Instant Pot is great for those of us who are trying to reduce appliances or overall kitchen clutter. If you don't have an Instant Pot yet…what are you waiting for? It does so so much…it's a pressure cooker, slow cooker, rice cooker, yogurt maker, and popcorn maker all-in-one (plus much much more)!!! Check out my Instant Pot Ribs recipe here!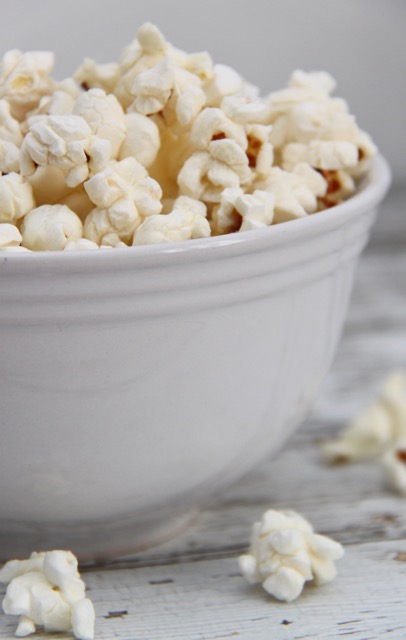 Over the last few years, my favorite way to make popcorn has been to use Trader Joe's coconut oil. Have you ever tried it? OMGosh!!! It's so good! You won't even need butter! But if you want to use butter or a dairy-free butter spread or even olive oil to pop your kernels, go for it! They all work just as well in the Instant Pot! Here is the recipe. I hope you enjoy it as much as we do!
Instant Pot Popcorn
Instant Pot Popcorn Recipe
Ingredients
1-2 tablespoons coconut oil (or other oil, butter, or dairy-free spread)
½ cup popcorn kernels
Instructions
Add the coconut oil to your instant pot.
Press "saute" and adjust to "high"
When oil begins to sizzle, add in a few kernels and wait until they pop.
Add in the remaining popcorn kernels and stir well.
Place a slow cooker lid over top to allow for steam to be released (not the IP locking lid!)
Allow kernels to pop....Enjoy!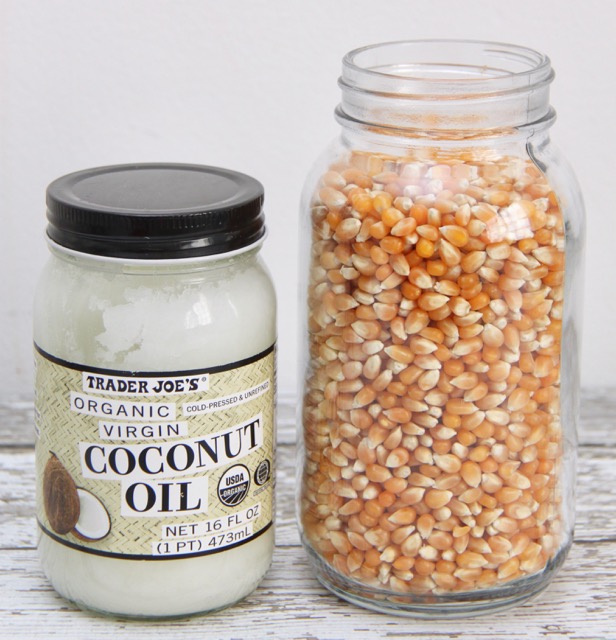 Easy and simple ingredients make the best snacks! PS. We love the Coconut Oil from Trader Joe's!
First thing you need to do is press the "Saute" button on your Instant Pot.
Next, press the "Adjust" button to get to the High Pressure light on (underneath the time).
Then add 1-2 tablespoons of coconut oil and or butter to your instant pot and wait until the oil begins to sizzle. Once it does, add in a few kernels and wait until they begin to pop.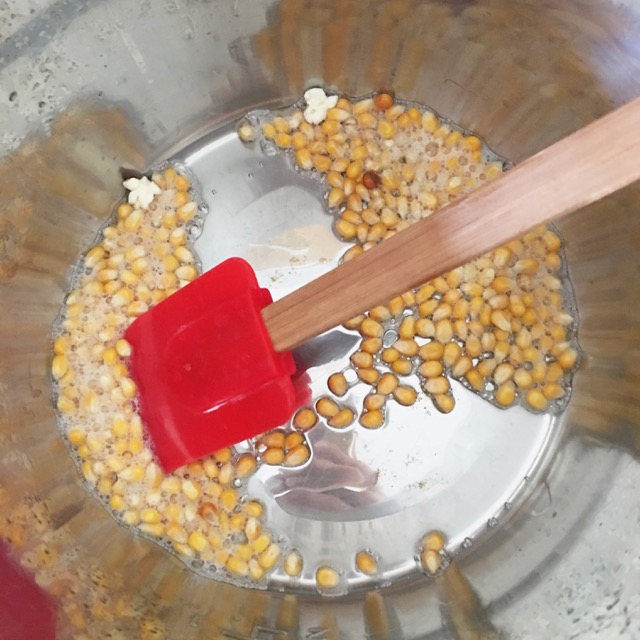 Once the start popping, add in the remaining 1/2 cup of popcorn kernels and mix into the oil.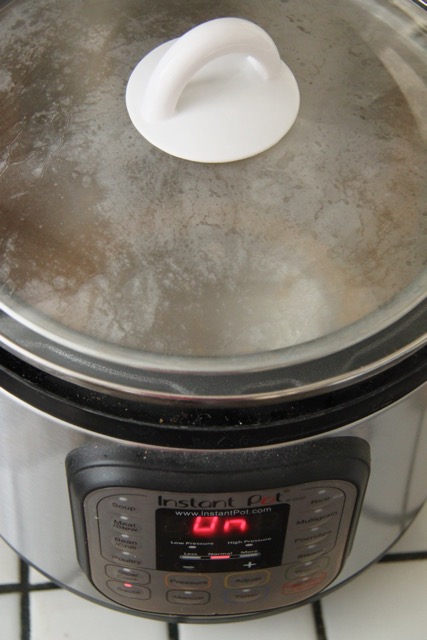 Place a glass Instant Pot lid or you can also use a slow cooker/crock pot lid. Be sure not to use the locking Instant Pot lid as steam needs to be released as the popcorn pops.
And in a matter of minutes you will have yourself some delicious tasting POPCORN!!!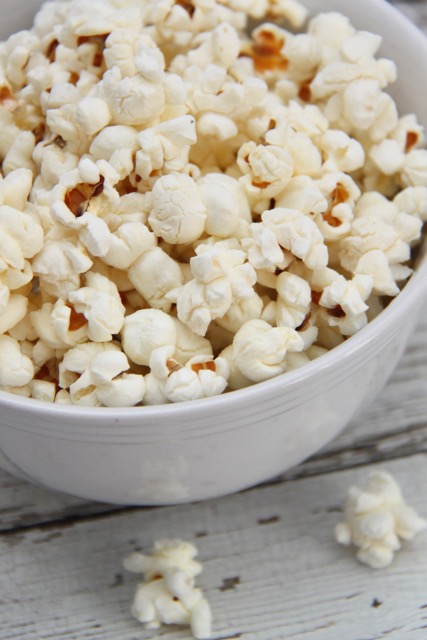 So delish and easy to make in your Instant Pot! Now you know!
Thanks for stopping by today!
Love,
Maggie