Sooooo
…I realized I haven't posted any fun projects that I have done with my littles recently
…Oops!
Well, to make up for it, here is a great recipe for
Liquid Sidewalk Chalk
that my kidlets have been loving all summer when we are outside, they just go to town painting all over the driveway and sidewalk! It is a nice and easy activity that gives you a few hours of creative fun with your kids. The best thing is that you can make as much of it as you want and any color too! What could be better?!?
Ok
,
let's get to the recipe:
1 cup water
1 cup cornstarch
food coloring (
any colors you desire!!
)
Mix the water and cornstarch together until combined. I then separate the mixture into cupcake tins or those smaller plastic cups you find in the paper products aisle of Target or Wal-Mart. Then, get our your food coloring and add a few drops to each tin or cup and mix well. As a side note, for all of you that only have the basic red, yellow, and blue on hand, you can mix 'em up for some more color choices:
yellow + red = orange
red + blue = purple
blue + yellow = green
****and don't forget just the basic white you already made!****
Grab some paint brushes, foam brushes, or even leaves and pine cones and get your little Jackson
Pollock
outside for some
crazy good
fun!
The artists' palette (the little plastic cups I use are shown here in the upper right tin)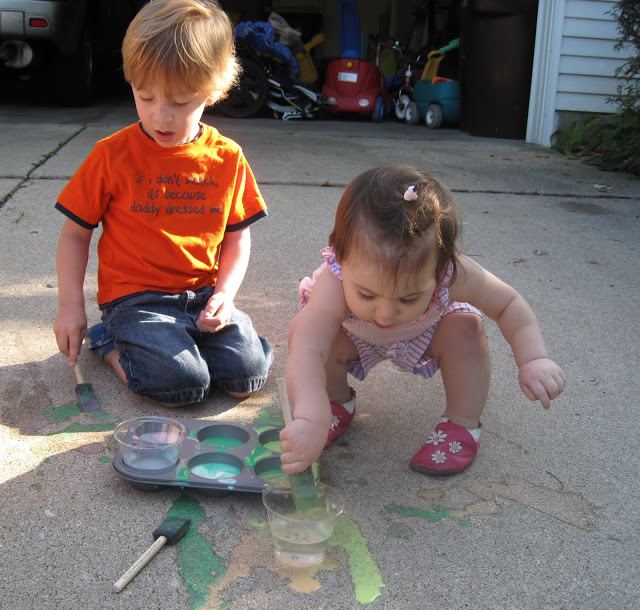 Shhh, they are in their creative zens!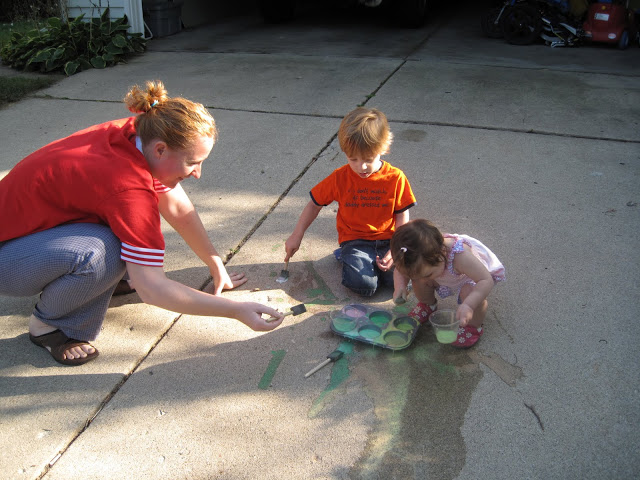 Auntie Kristine getting an art lesson from the kiddies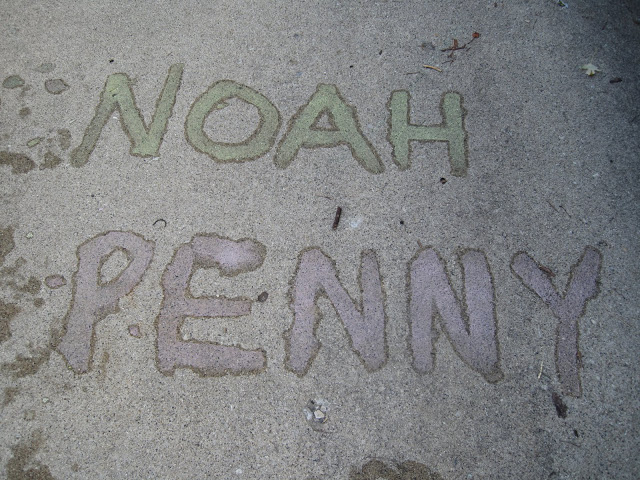 Once it's all dry it looks cool like this!