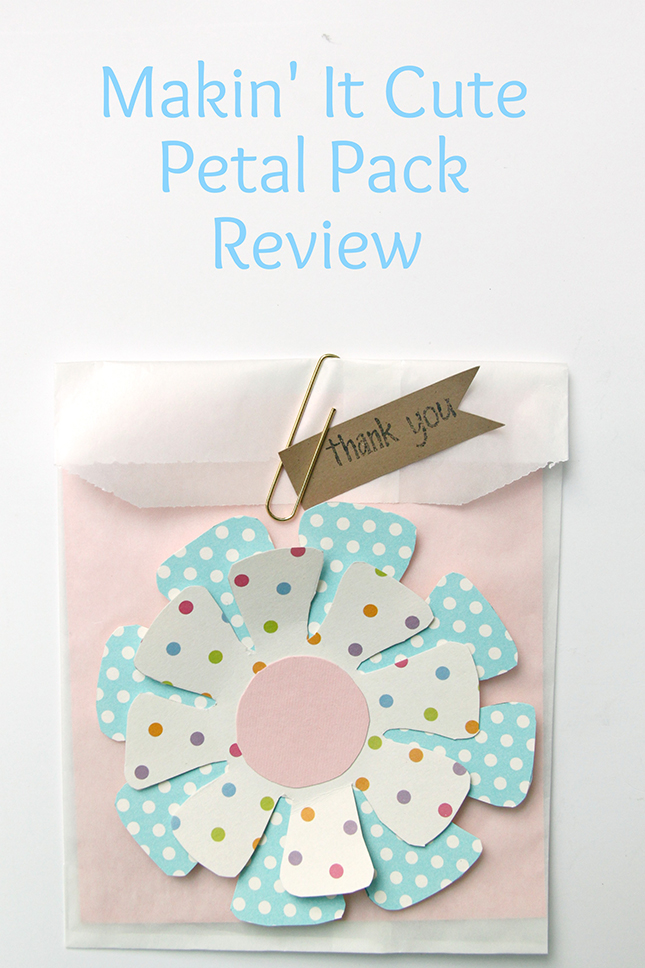 Have you seen the new Makin' It Cute Petal Pack from Me and My Sister Designs yet? It is so cool! It's a set of plastic templates to make your own flower designs and it works great for fabric crafts as well as paper crafts. Today I thought I'd show you how I used it to make an embellishment for a Thank You card envelope.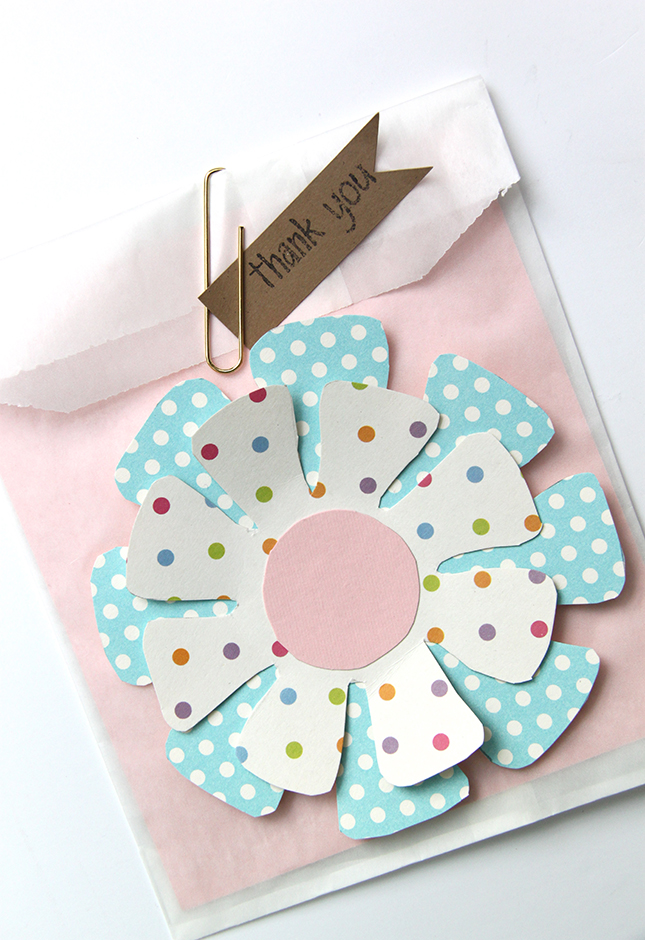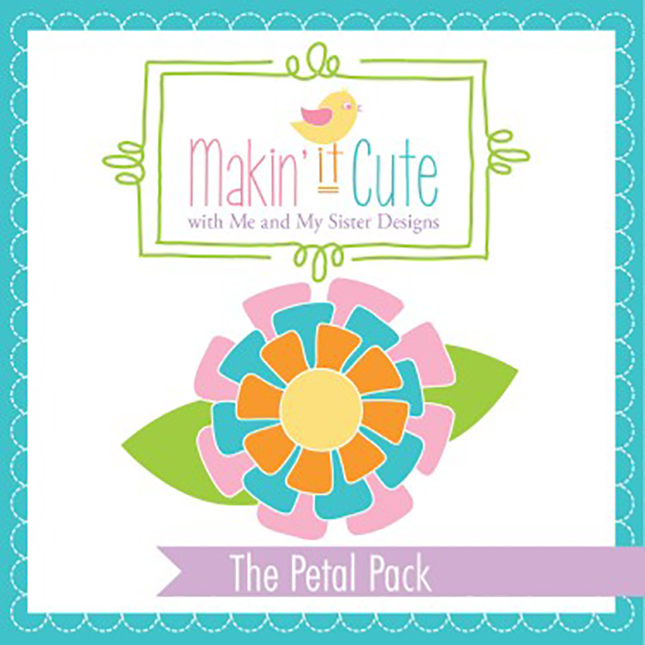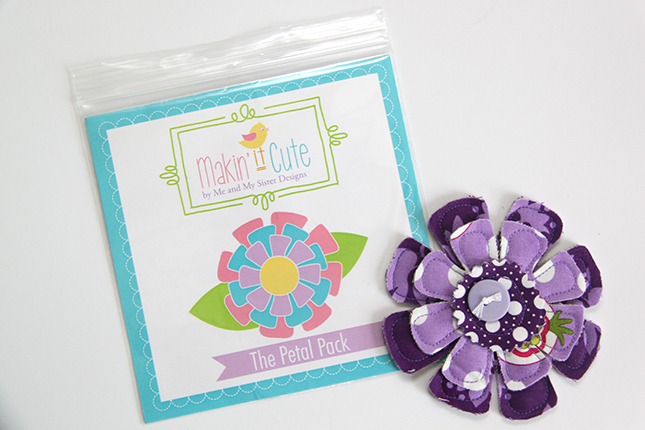 These are the templates the Petal Pack comes with (above). They all fit really well on a Charm Pack square to give you an idea about size. So basically, they are perfect for using up scraps!!!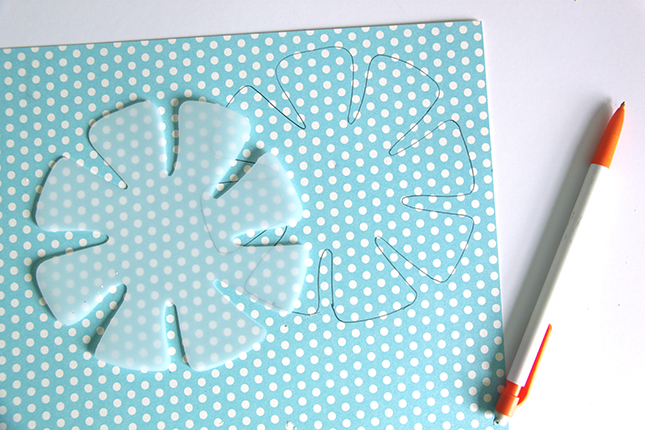 To make the flower embellishment that I made, just grab three different scrapbook paper designs and trace a flower template onto two of them using the different sized flowers and then trace the circle onto the third piece of paper. Use a glue stick to glue them together in the center. I even popped them up a bit a the petals to give a nice 3-D effect!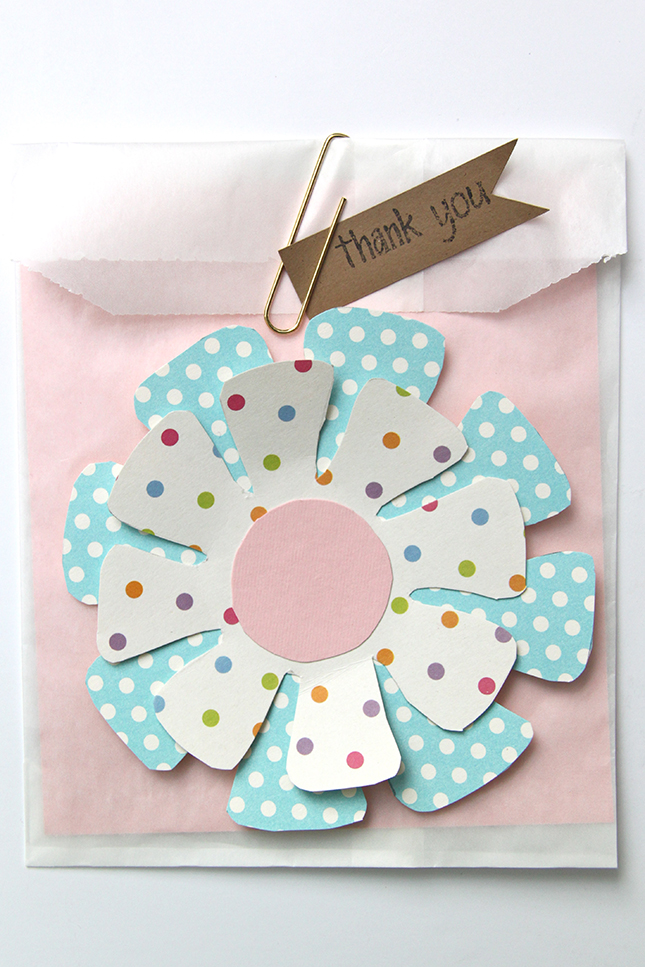 Then just glue onto your envelope and you have yourself a cute gift to give! So fun!!
I gotta say, I just love how the options are so easy AND endless for using this template. Can you imagine how cute these flowers would look using fabric…on a bag, as a hair accessory, or even a whole bunch of them on a quilt! LOVE!!
You can buy the Petal Pack from Fat Quarter Shop here.
And you can see a video on how to use the templates here.
Aaaand you can read more about the Petal Pack and see how a whole bunch of other bloggers used it too, HERE!
Thanks for stopping by today!
Love,
Maggie