**I was sent these fabulous Aladdin Mason Jar Tumblers from QVC. As always, all opinions and ideas are 100% my own.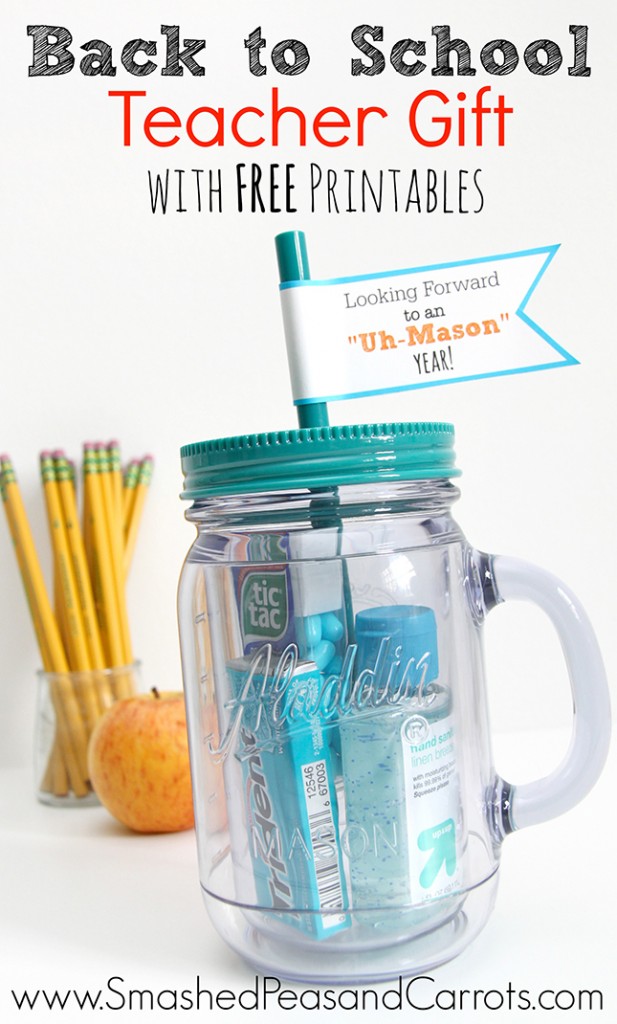 I feel like it doesn't seem possible but it is…my littles can count the number of days until back to school on just two hands! We have backpacks filled with brand new school supplies, new shoes for their ever-growing feet, and their lunch boxes cleaned and ready to go. School and living our days on a schedule are fast approaching!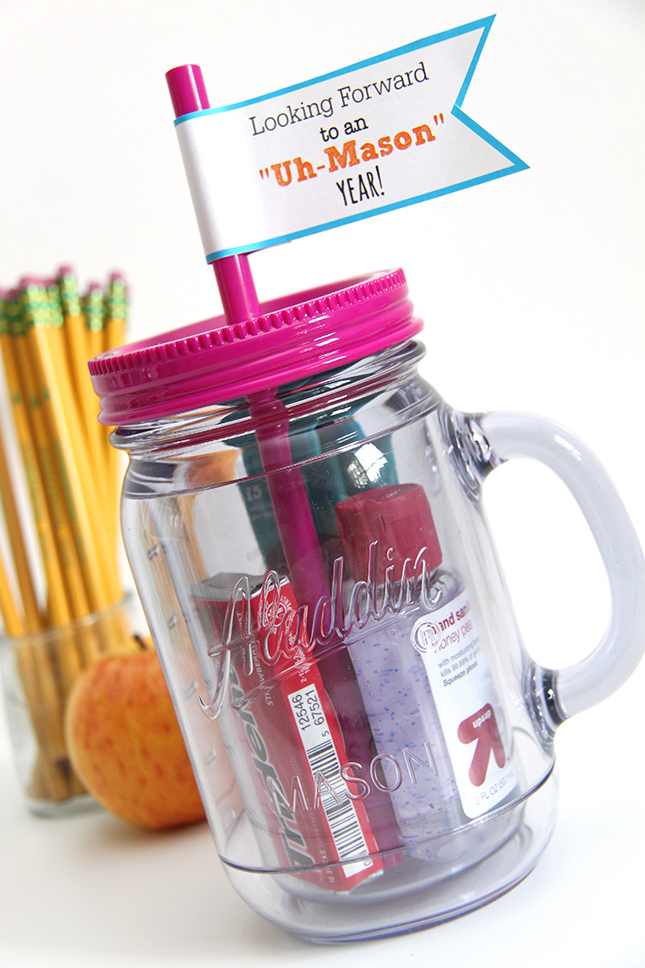 One thing that I love to do around this time each year is come up with a fun Back-To-School Teacher Gift for my littles teachers. Just a little something to let them know my littles are excited and ready for a new year to learn a whole bunch of new and exciting things. In years past we have given flowers and gift cards, glass mason jars filled with brand new sharpened pencils, and packs of new school supplies to help our teachers get through the year on those tight school budgets. This year I thought it would be fun to send my kids off with a fun mason jar tumbler filled with a sorts of goodies our teachers may want during their day teaching…a teacher survival kit of sorts!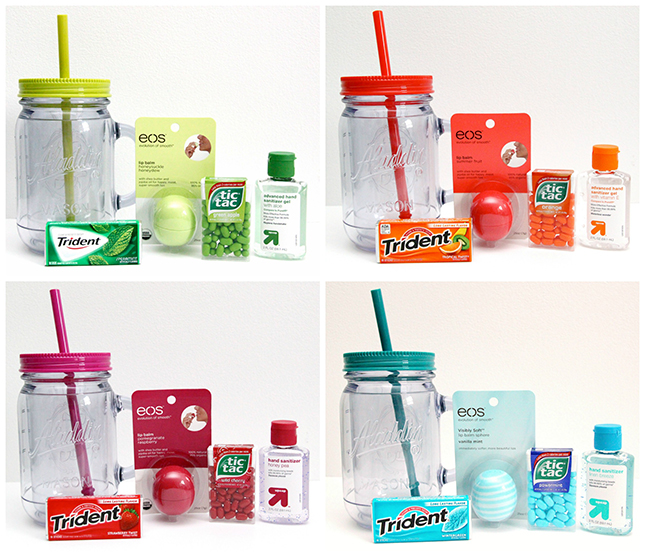 Aladdin makes these great mason jar tumblers that come in these super fun, happy colors and of course, being me, I had to fill each one with color coordinated goodies. You don't know how excited I was too find all sorts of fun things that coordinated perfectly! I wanted to high five the check out lady I was so happy!
I filled our tumbler with…
1. a pack of gum
2. an eos lip balm
3. a pack of tic tacs
4. a bottle of hand sanitizer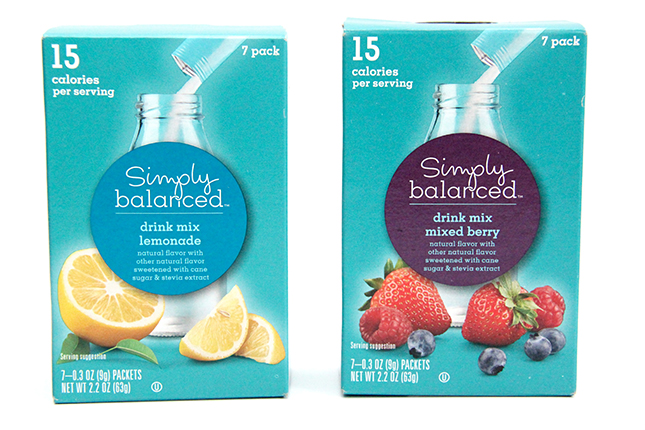 5. and of course being a tumbler I also added a couple packets of these drink mixes. I love these ones over Crystal Light, etc because they are sweetened with Stevia and not a whole bunch of other chemical sweeteners.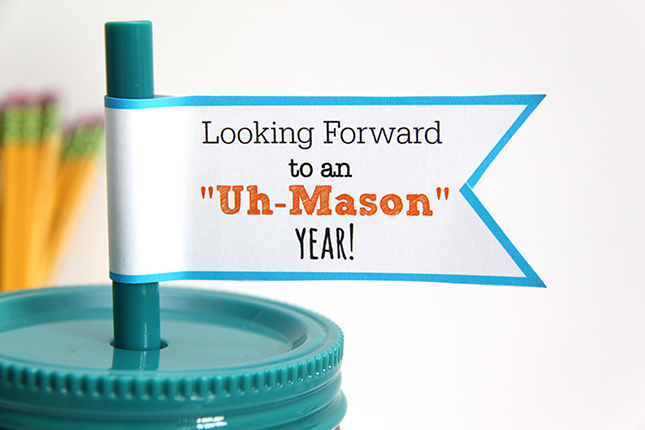 Then I created a cute little flag to be placed on each straw that reads, Looking Forward to an "Uh-Mason" Year! Get it!?!?  Uh-Mason = Amazing!!!
You can find the Blue Flag printables below in a single flag PDF or as a sheet of 5 flags.
Uh-Mason Year Printable Blue Single Flag
Uh-Mason Year Printable Blue Sheet of 5 Flags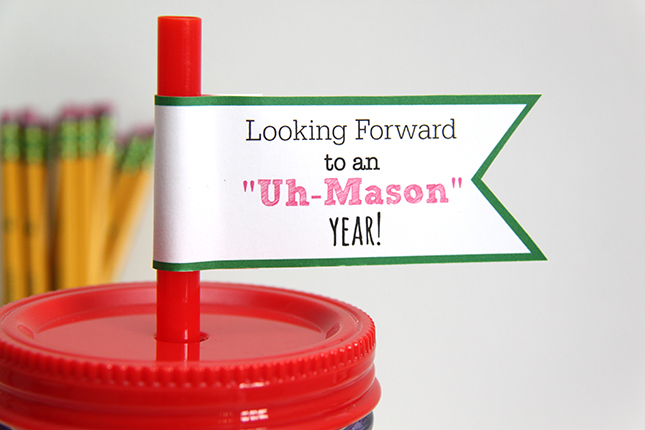 You can find the Green Flag PDFs below:
Uh-Mason Year Printable Green Single Flag
Uh-Mason Year Printable Green Sheet of 5 Flags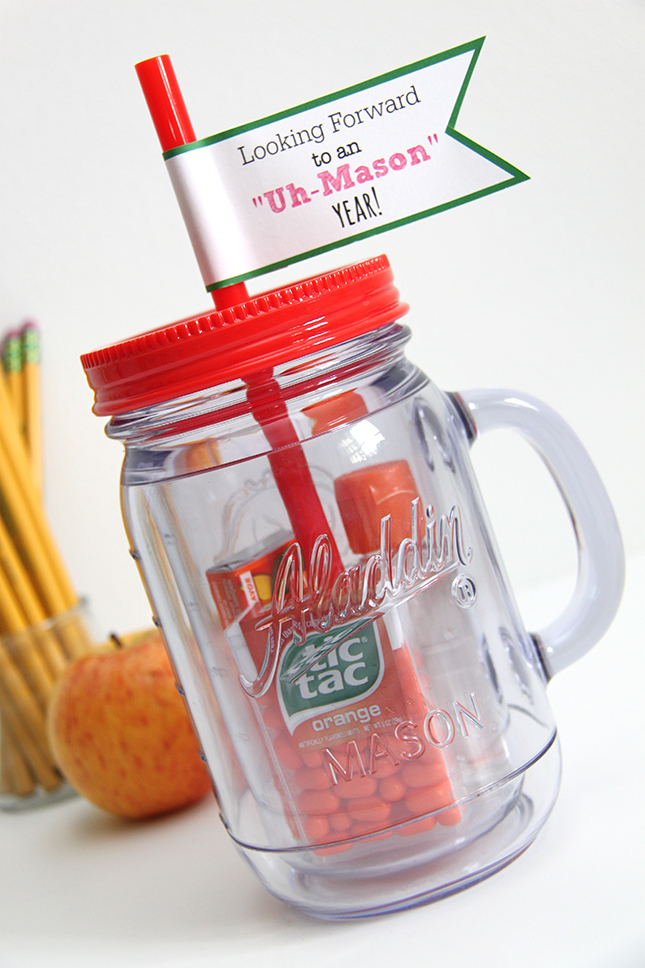 And if you love these Aladdin Mason Jar Tumblers then you will be happy to know that QVC's Jill Bauer will be sharing them on the network's popular show, You're Home with Jill® and provides fans with simple solutions for their busy lives through innovative products, a library of stress-free DIY projects, and crowd-pleasing recipes. Fans can connect with Jill on Facebook, Twitter, Pinterest, and Instagram @jillbauerqvc. Tune in to You're Home with Jill® beginning Wednesday, August 20 and every Wednesday at 7pm (ET), through October.
Thanks for stopping by today!
Love,
Maggie