If you are a Gilmore Girls freak, like me, than today is your lucky day! Because I am sharing the how-to for the coolest flippin' ornament your eyes will ever see. It is the perfect gift idea for the Gilmore Girls fans out there who will definitely want one hanging on their Christmas tree this year!! Expressions Vinyl is having a little Christmas Ornament contest (and I'd love it if you voted for mine, #8…you can enter your favorite and also win an Expressions Vinyl $100 gift card at the end of this post!) and with the Gilmore Girls Revival on constant replay in my house I thought, how could I not make this for my ornament? 🙂 If you watch the show, you know In Omnia Paratus is the motto of the Life and Death Brigade, the secret society at Yale which came to light in Season 5 and this phrase even makes an appearance in the Revival!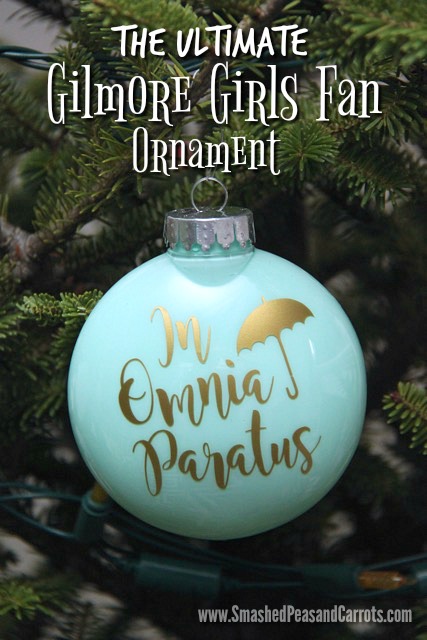 I created this In Omnia Paratus ornament (which is latin for "Ready for Anything") with an umbrella which was used in the episode where Rory learns about the Life and Death Brigade and her and Logan jump off a 7-story structure with umbrella while wearing safety equipment that was only tested on potatoes. Man, I love the Gilmore Girls and their odd story lines!!!
You can download my FREE cut file here: In Omnia Paratus. Then you can open it in your Silhouette software and make ornaments, mugs, tumblers, you name it!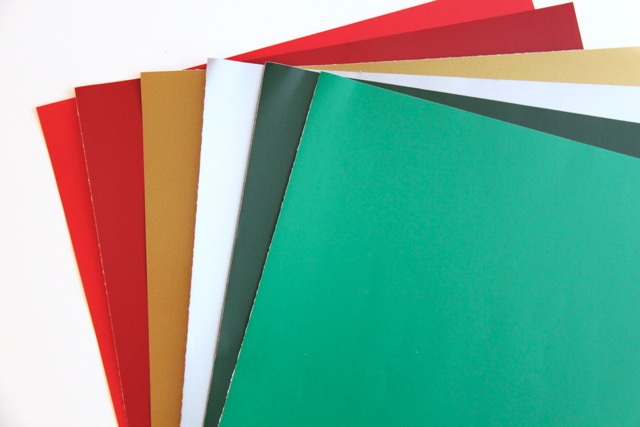 I chose to use Gold Vinyl from Expressions Vinyl. This is the exact Christmas Pack they sent out to me, I just love all the matte shades of Christmas-y colors in their Expressions Vinyl Series 31 Removable Indoor Vinyl.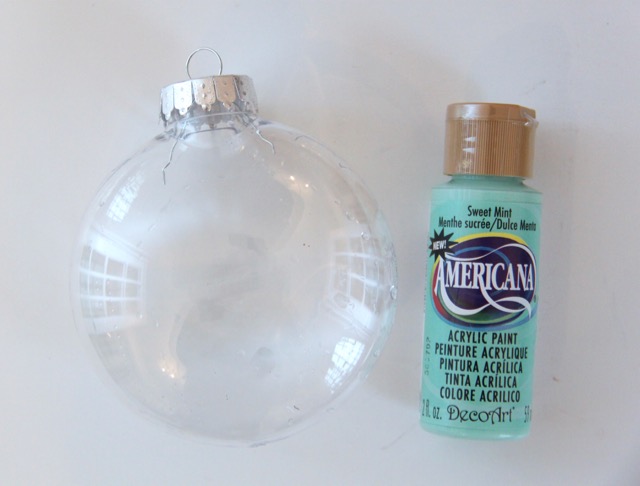 For this project, I used a plastic flat oval shaped ornament and filled it with a couple good squirts of Sweet Mint acrylic paint.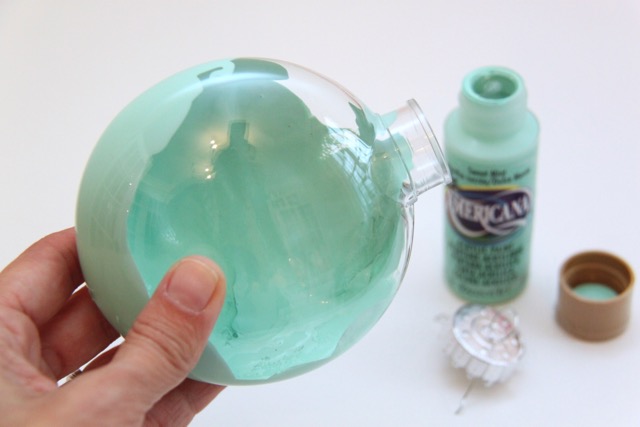 You need to spend a few minutes letting the paint slowly move from one end to the other and all over making sure the entirety of the inside of the ornament is covered in paint. Then I took a paper cup and turned the ornament upside down so the excess paint could drip out. Let the ornament dry for about 6 hours so you don't end up with a big paint glob at the bottom!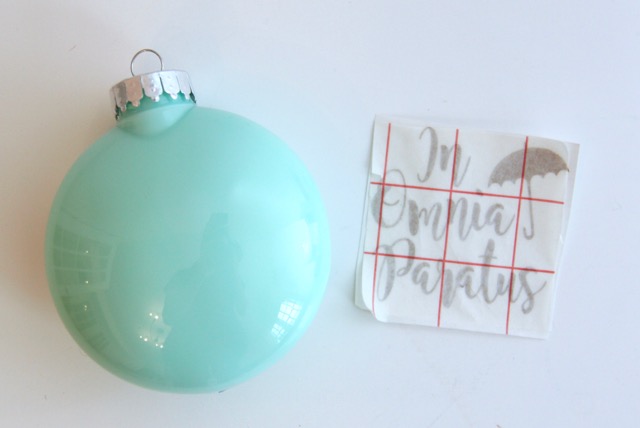 I created my vinyl for the ornament in my Silhouette. I used the Magnolia font and then dropped and dragged some umbrella clip art I found online towards the top at an angle. (You can see my how-to on creating with online images with your Silhouette on my post here!) Remember, when you use indoor or outdoor vinyl you will need transfer tape to press on to it once you are done weeding it. This helps you add it to your project much easier!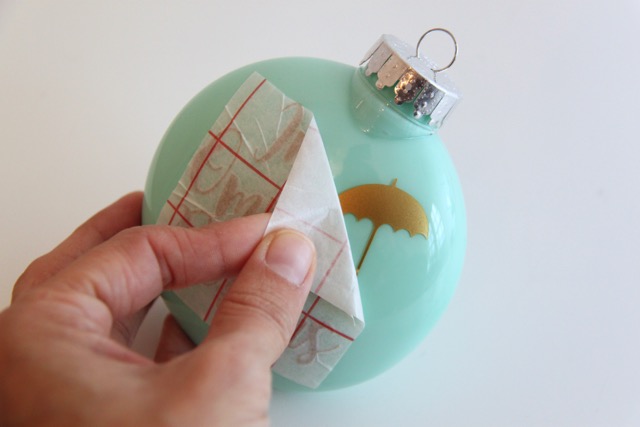 I pressed and smoothed out my transfer taped vinyl onto the ornament and then (my favorite part!) I slowly peeled the transfer tape off.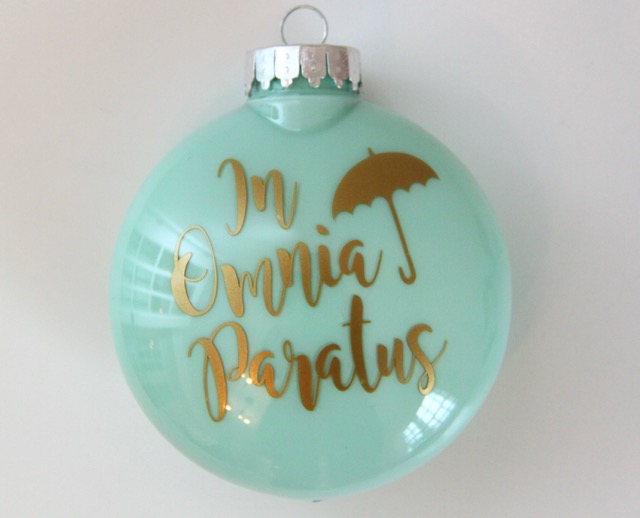 Voila! A super cute Gilmore Girls inspired ornament!!
All ready to hang on our Christmas Tree!!!
I would love it if you would take a moment to vote for your favorite Ornament (pick 8!!!) 🙂 by heading over to Expressions Vinyl HERE…you also have a chance to win a $100 gift card from Expressions Vinyl too!
Thanks for stopping by!
Love,
Maggie