I know what you are thinking, Raw Brownies…how the heck can those even be edible!?! But just trust me, they are DEVINE! So flippin' good!! This Raw Brownie recipe is similar to a thick, fudgey brownie loaded with gooey frosting minus all the flour, eggs, butter…you get it! It's crazy talk. It's really the magic of the dates involved. Dates do magical things (have you ever tried a Lara bar? Holy moly, they are soooo good!) And to be totally honest, there is a bit of magic in the cocoa and avocado too. I know, I know. It sounds gross but those two together make crazy amazing frosting. Trust me.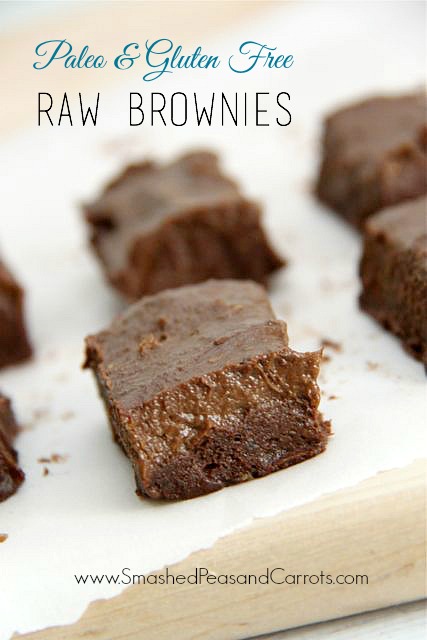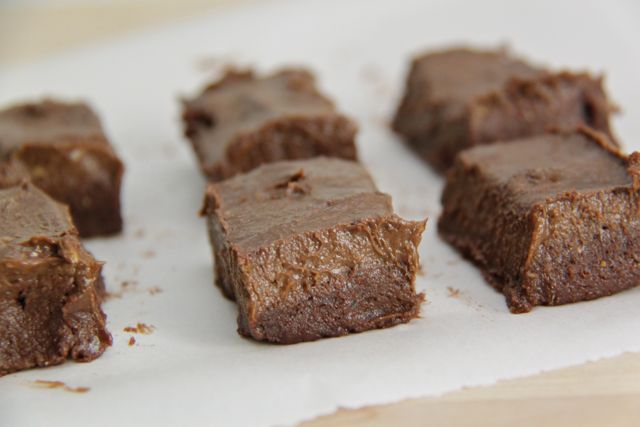 This recipe is a favorite in our house. And it's super easy to make (which is why it's such a favorite!) It's all done in a food processor and you don't even need to clean up between making the brownies and the frosting. See, I knew you'd like that! You can use walnuts or pecans, and any type of dates will do, just make sure to take out the pits. If you aren't a fan of honey you can even use agave. This recipe is very forgiving…and delicious, we cannot forget about it's deliciousness!

Raw Brownies Recipe: Paleo and Gluten Free
Ingredients
For Brownies:
1 cup walnuts or pecans
1 cup dates, pitted
1 avocado
⅓ cup unsweetened cocoa powder or cacao powder
dash of salt
For the Frosting:
1 avocado
3 Tbsp honey (raw works wonderfully as does agave nectar)
2 Tbsp cocoa powder
2 tsp vanilla
dash of salt
Instructions
To make the Brownies:
In a food processor, blend the dates until they are chopped finely.
Add in the walnuts (or pecans) and continue processing.
Add in avocado, cocoa powder, and salt and blend until a gooey batter is formed.
Pour batter into a 8 x 8 inch baking pan and place in the freezer while you make the frosting.
To make the Frosting:
In the same bowl of the food processor, add in the avocado, honey, cocoa powder, vanilla, and salt and process until a creamy frosting is formed.
Pull brownies out of the freezer and spread frosting over top.
Freeze for 2-3 hours before eating to firm them up.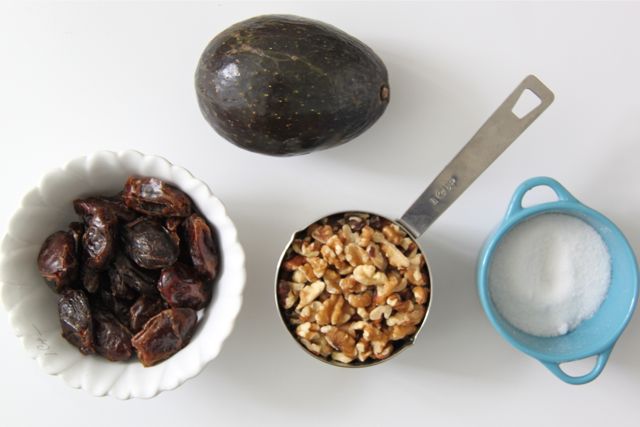 Ahhh…lovely healthful ingredients. Dates, walnuts, avocados (you'll need two!), and a dash of salt!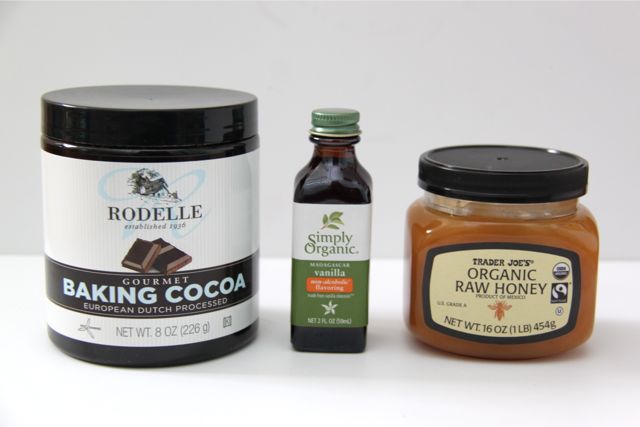 You'll also need some unsweetened cocoa powder, honey (we like raw!), and vanilla.
First blend up the dates in your food processor, so they get nice and chopped up.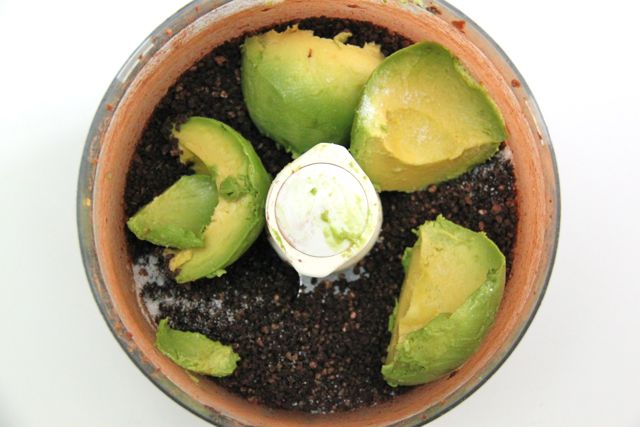 Then add in the walnuts and unsweetened cocoa powder and salt. Blend well. I always add in the avocado last but, honestly, it doesn't really matter!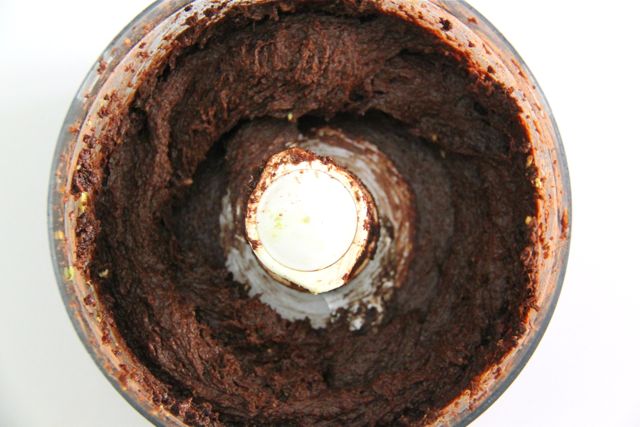 You'll soon be looking straight at this amazing looking batter. It totally looks like brownie batter, yo.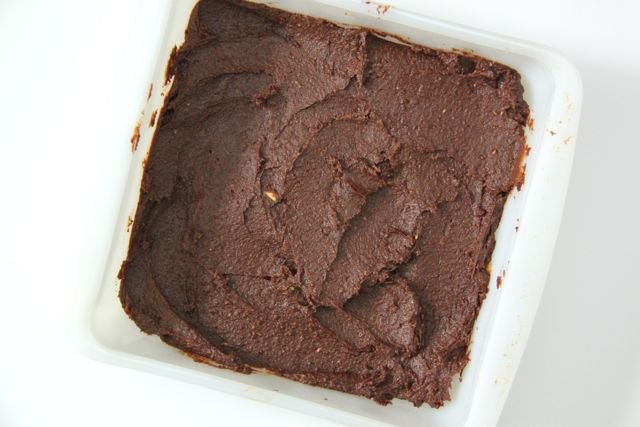 Pour it into an ungreased 8 x 8 inch pan and place it in the freezer while you make your frosting.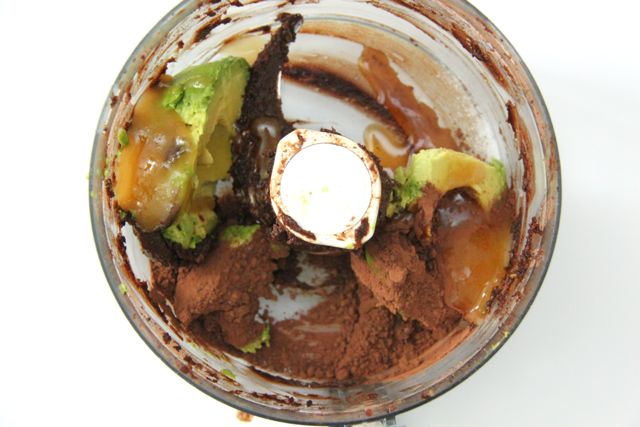 In the same bowl you made the brownie batter, you can make your frosting, yahoo! Just add in an avocado, some honey, cocoa powder, vanilla, and a little salt.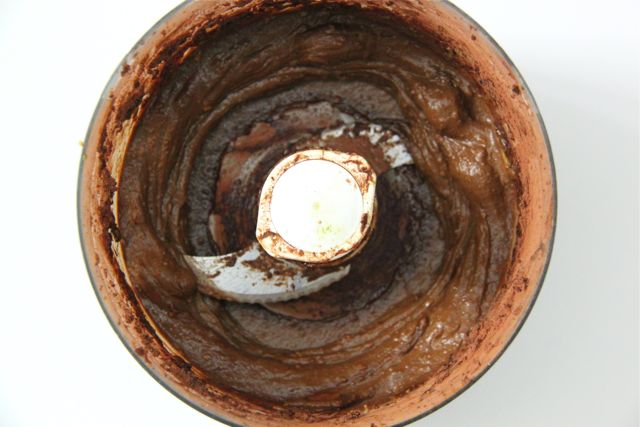 Blend it all up until it resembles a nice creamy frosting.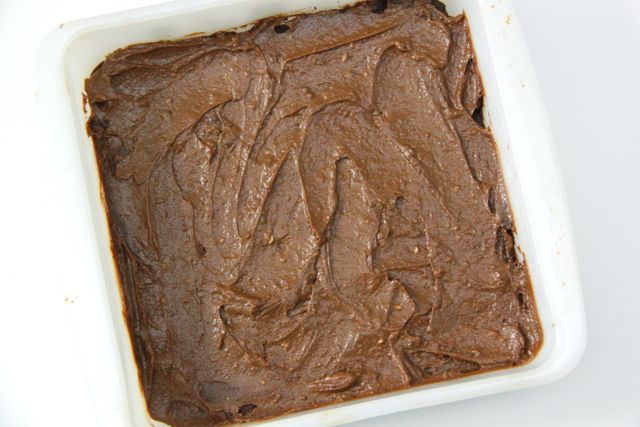 Pull out the brownie pan from your freezer and spread the frosting all over. Then place the pan back in the freezer and let it firm up for 2-3 hours.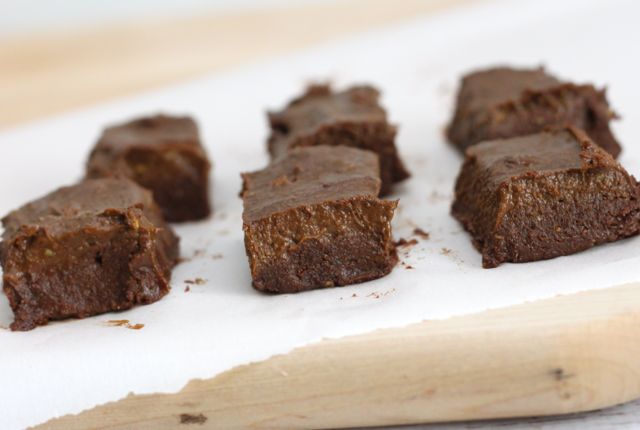 Now it's time to test taste…again and again and again!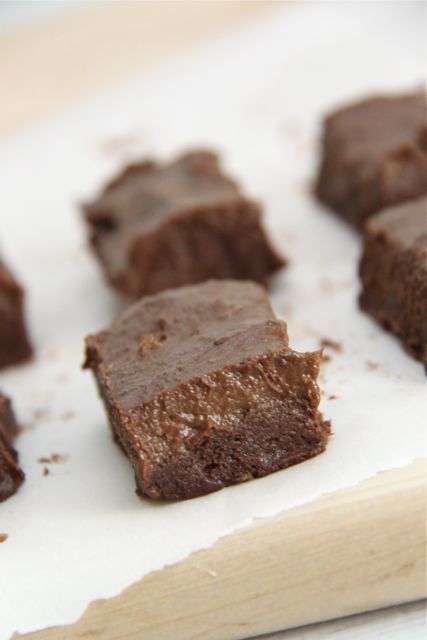 Hope you love this recipe as much as we do!
Thanks for stopping by today!
Love,
Maggie