I hope y'all have been having a great summer so far, can you believe it is already July? We have been living it up! And if you follow me on Instagram (here) or on Facebook (here)…PS. you are missing out if you don't! ;-)…you know that we had ourselves a Ice Cream Sandwich party just a few weeks ago (we are checking off that summer bucket list like it's nobody's business!!!) I shared that I made our favorite ever (and perfect for ice cream sandwiches!)  Gluten and Dairy Free Chocolate Chip Cookies as the base of the sandwiches and so many people wanted to know the recipe. Well, today is the day! In all it's wonderful, ooey, gooey, melting, chocolate-y glory here is our most favorite Gluten and Dairy Free recipe ever!

Seriously, this recipe makes the best Chocolate Chip cookies ever!! If you follow the recipe as is, the cookies turn out slightly puffed looking and soft and chewy with a touch of crispness on the edges. They harden up bit over a day but they are never too crunchy, which is how we love them!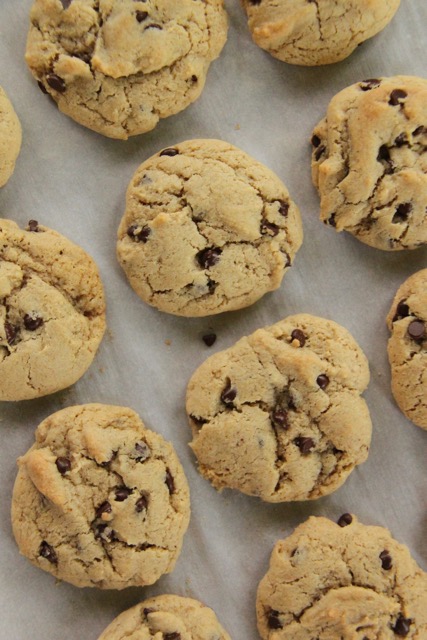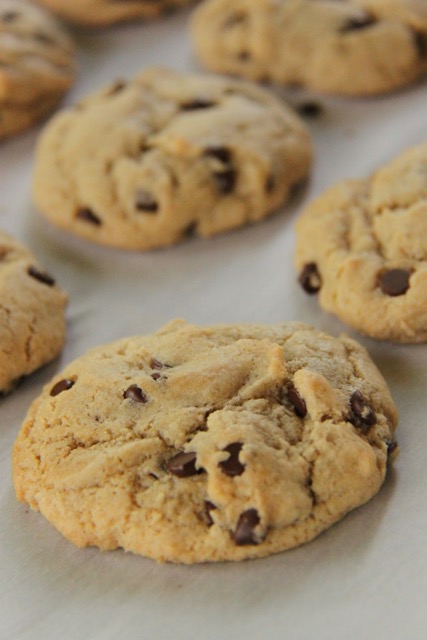 They are the perfect cookie too dunk in milk (if that is your thing!)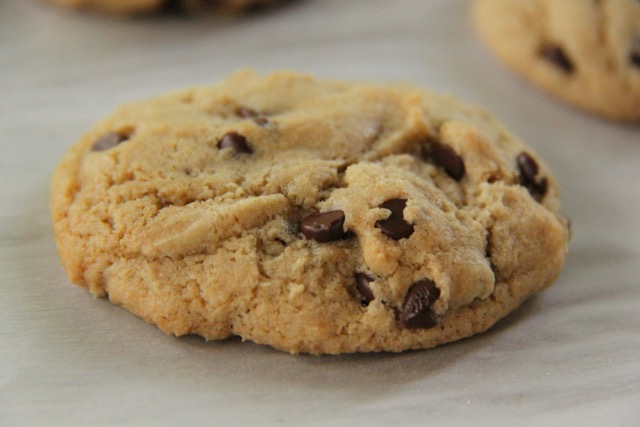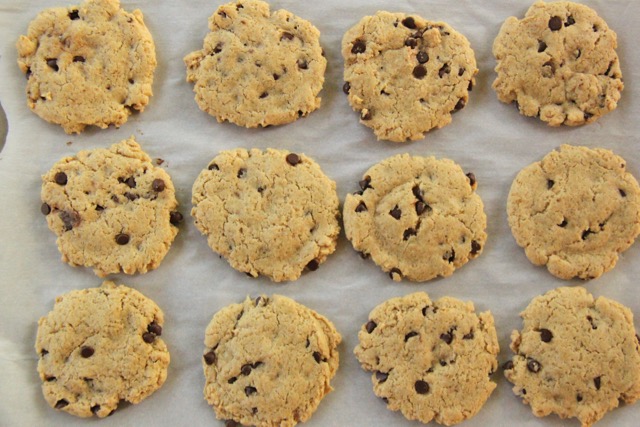 Now to make them into the base for ice cream sandwiches, after I drop them onto a parchment lined cookie sheet, I flatten them with the bottom of a glass. This flattens them out some which just gives the ice cream sandwiches their perfect look!
Here is the recipe! I hope you love it as much as we do!!!

Recipe: The Best Gluten and Dairy Free Chocolate Chip Cookie for Ice Cream Sandwiches
Ingredients
1 cup dairy free butter
1 cup brown sugar
1 cup evaporated cane sugar
2 eggs
2 tsp cold water
2 tsp vanilla
3 cups gluten free all purpose flour (with xanthan gum)
1 tsp baking soda
pinch of salt
1 cup Enjoy Life mini dairy free chocolate chips
Instructions
In the base of an electric blender, cream the butter and both sugars for 3 minutes of until creamy.
Next, add in the eggs, water, and vanilla and mix until incorporated.
Then add in the flour, baking soda, salt and continue mixing until well incorporated.
Lastly, add in the chips and mix until well blended throughout the dough.
Drop dough onto parchment lined baking sheets and bake at 350 degrees for 10 minutes or until slightly golden brown on the edges.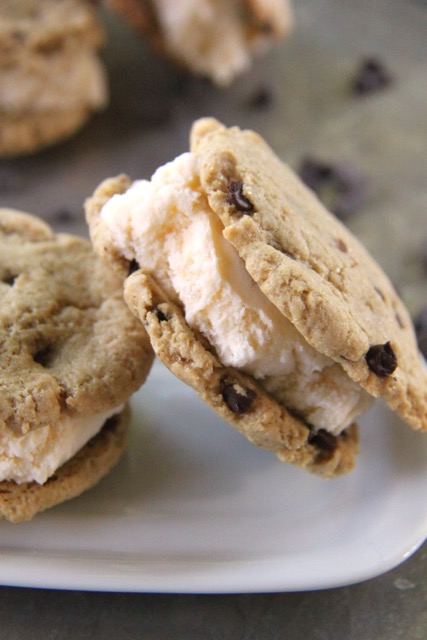 Do you see how these make THE best ice cream sandwich cookies?!!!! Just load those babies up with some coconut milk ice cream and you are on your way to the greatest summer dessert of all time!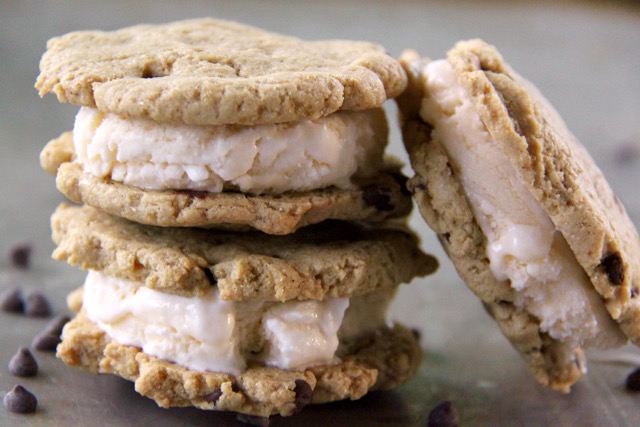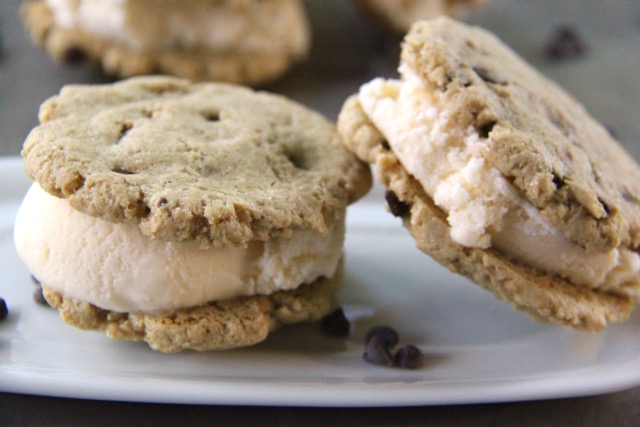 It's as close as you're going to get to the ones you buy from the Ice Cream Truck!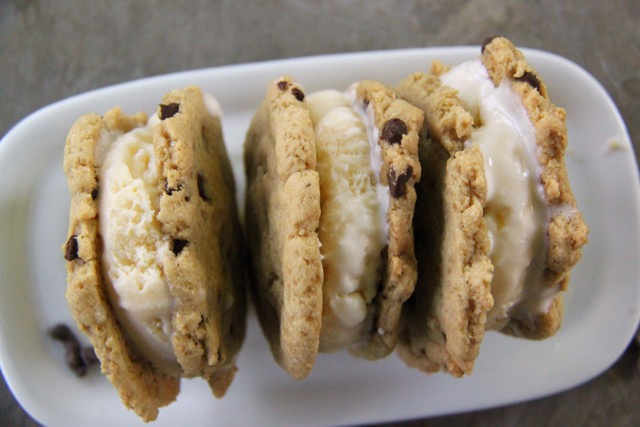 Happy Summer and Happy Ice Cream Sandwich Eating!!
Thanks for stopping by today!
Love,
Maggie