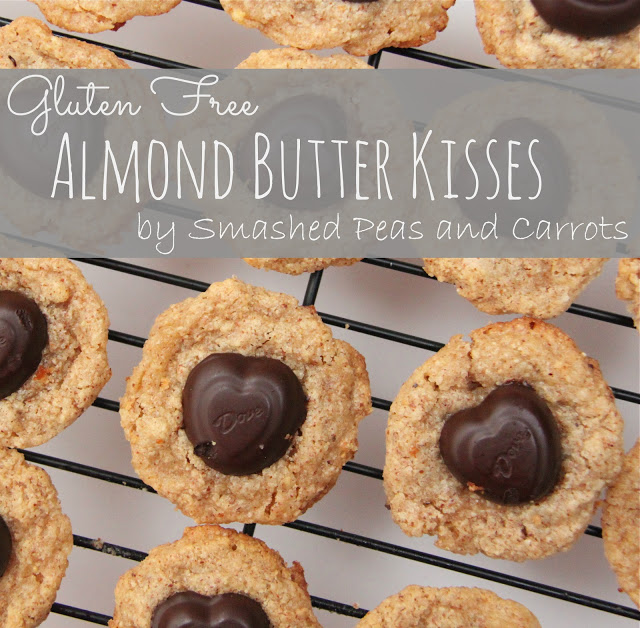 How about ending my infamous "Heart Art" week with a recipe for your sweet tooth that even includes hearts…made of chocolate.  Some may say those are the best kind of hearts out there 🙂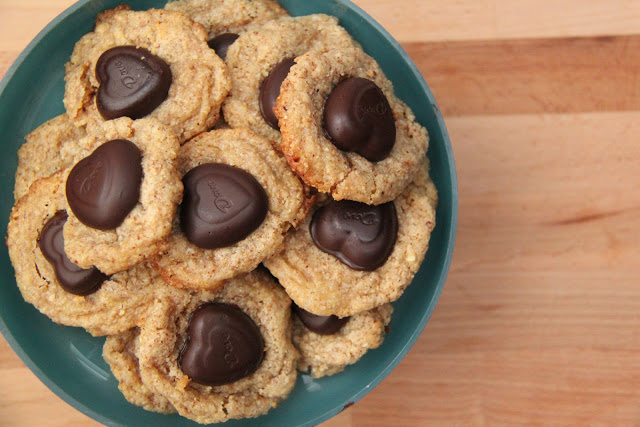 These cookies are so good! You may have had a version of them with Peanut Butter aka Flourless Peanut Butter Cookies. But I think this recipe is even better and some Paleo peeps might say a tad bit healthier minus the pb.  There is something about almond butter…yum!  Ok, are you ready?  At only 3 ingredients (ok, 4 if you include the chocolate kiss on top!) you just have to make them!

Gluten Free Almond Butter Kisses
Ingredients
1 cup creamy Almond Butter
1 cup evaporated cane juice (or granulated sugar)
1 egg
Chocolate pieces (ie. Hershey Kisses, Dove Dark Chocolate (they are heart shaped for Valentine's day right now!) or Enjoy Life! GF, dairy free, soy free chocolate chunks!)
Instructions
In a medium sized bowl, mix together the almond butter, evaporated cane juice and egg until well combined.
Scoop about a tablespoon of dough, roll balls, and slightly flatten onto a parchment lined baking sheet.
Bake at 350 degrees for about 10 minutes.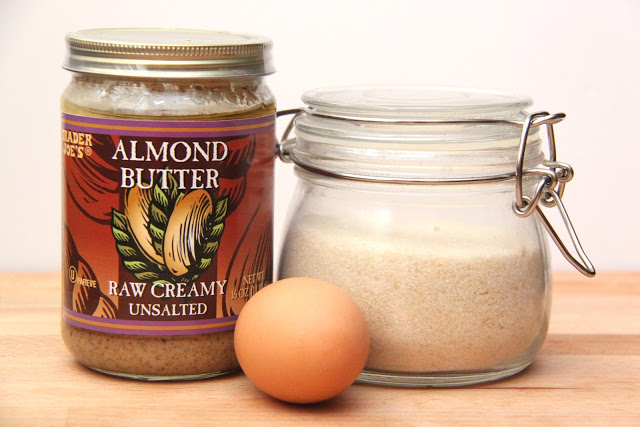 3 ingredients.  Yes, they seriously make a cookie!
Mix all three ingredients above together until well combined, then roll into 1 inch balls.  Press flat onto a parchment lined cookie sheet. Bake at 350 for about 10 minutes or until slightly golden brown.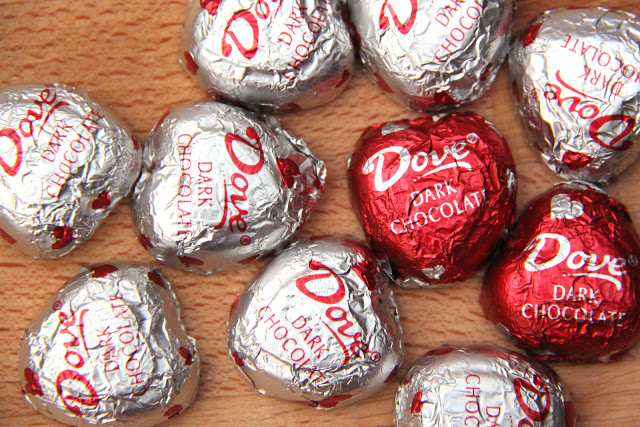 Grab a few of these babies and start unwrapping them while the cookies bake. Once the cookies are out and cooling, lightly press a chocolate on top.  The chocolate will turn very gooey so either eat right away and enjoy the mess or wait until completely cooled for a more pretty version to serve! You can always omit the chocolate too…I think they are great without them!
Thanks for stopping by today!
XOXO,