We love sweet potatoes in my family, their dark orange color means they are packed with lots of good-for-you vitamins and their natural sweetness make them the perfect addition to a meal as they already have a nice kid-friendly sweet flavor making them a no-sugar needed momma approved food!  I love this recipe for oven baked sweet potatoes, only a few simple ingredients and BOOM! you've got a great tasting clean side dish!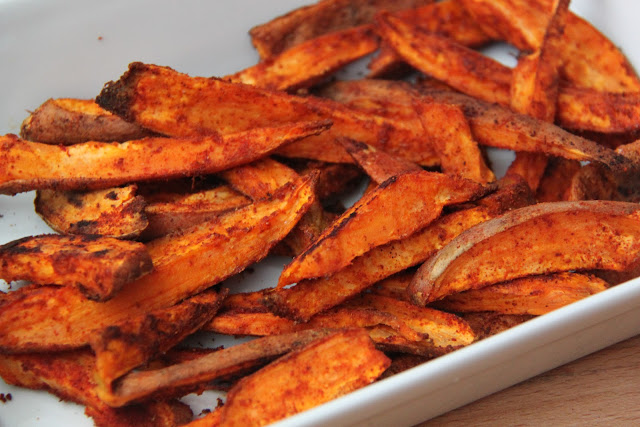 These oven baked fries have a touch of cayenne pepper so there's a bit of a kick to them, if you aren't into that you can decrease it but there is just something about the sweet and spicy flavor these fries have that really make them outstanding in my opinion.  Give them a whirl, I bet you'll love them too!
Oven Baked Sweet Potato Fries
Ingredients
2 large sweet potatoes
2 Tbsp olive oil
1 tsp cayenne pepper
2 tsp paprika
½ tsp salt
Instructions
Wash and slice the sweet potatoes into wedges and place on a jelly roll pan.
Pour 2 tablespoons of olive oil over top and sprinkle with cayenne pepper, paprika, and salt.
Mix the potato wedges with your hands making sure to coat each one evenly with the spices.
Bake at 400 degrees for 35-40 minutes or until wedges are soft.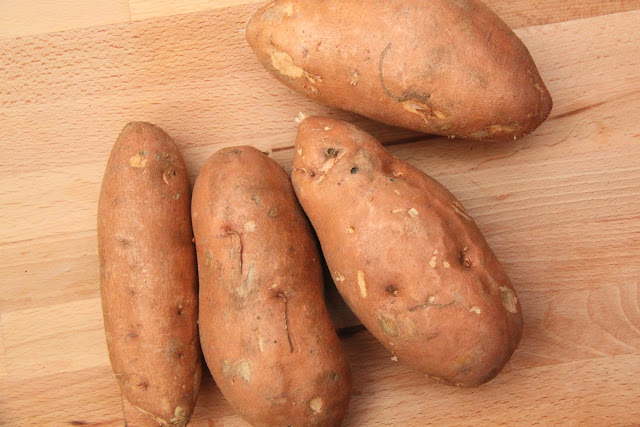 Mmm, sweet potatoes.  Get in my belly!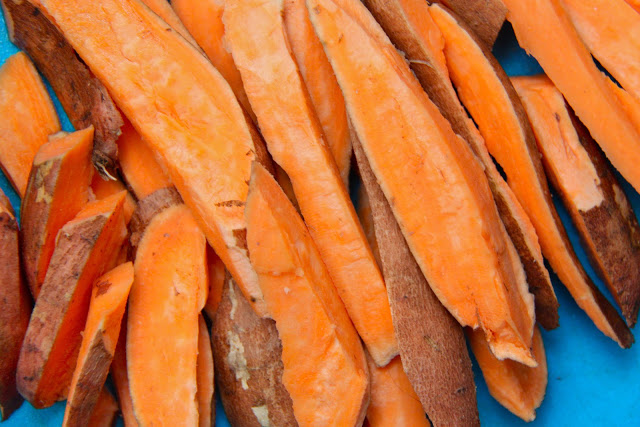 Cut, slice, cut, slice…until you have them all in nice fry-sized wedges.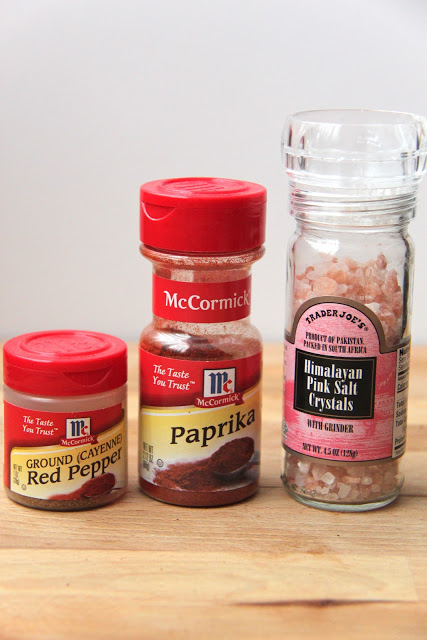 Place your wedges of sweet potatoes in a jelly roll pan and pour 2 tablespoons of olive oil over top.  Then sprinkle with the cayenne pepper, paprika and salt.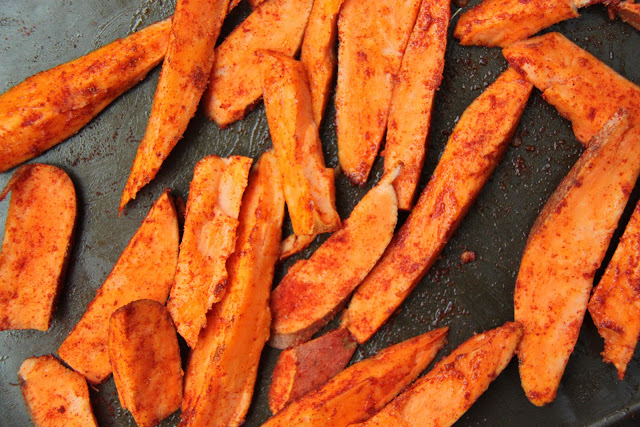 Mix it all together…yup, go on.  Get your hands dirty and coat those wedges with those yummy spices!
Then bake at 400 degrees for about 35 minutes.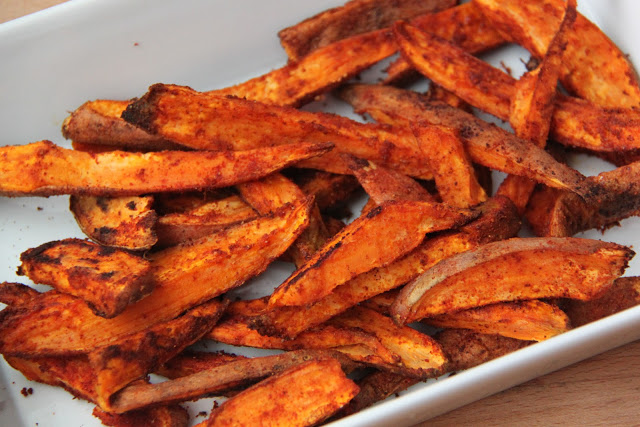 Scoop those sweet potato fries out of the jelly roll pan and enjoy….sooo good!
Dinner is served!
Thanks for stopping by today!
XOXO,