This is a sponsored post for the Elmer's "Crafty Mamas" Blogger Crew. I have received compensation for this post, but the ideas and opinions are , as always, 100% my own!
Oh my goodness, I cannot believe Halloween will be here in 6 weeks, say whaaa? So to get our home more in the Halloween swing of things I decided we should do a little Halloween crafting cause what gets you more in the mood for trick or treating and all things Halloween then making fun crafts to have around the house. Enter: Spooky Tic Tac Toe with Halloween Painted Rocks!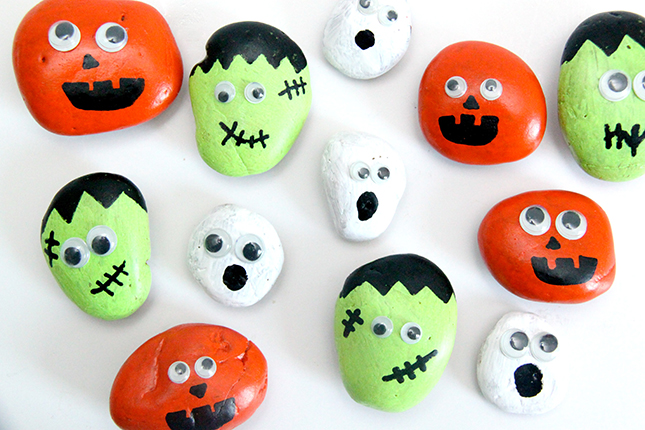 As part of the Elmer's Crafty Mamas Crew, I wanted to share a project with their "Let's Bond" theme in mind so I thought it would be fun to use the Elmer's Painters to decorate rocks with my littles as different Halloween characters to be used as Tic Tac Toe pieces in a fun Spooky version of a Tic Tac Toe game! My kids loved making these, they were a huge hit not only to make but to play with too. Plus they were the perfect after school craft ready to play with in just about an hours time.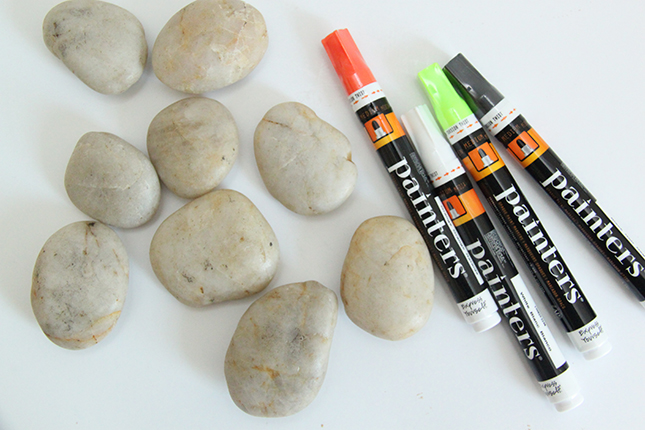 Here's what you'll need to make your own Spooky Tic Tac Toe game!
Smooth rocks (I found a bag of similar-sized ones at my local craft store but you could also search outside too)
Elmer's Painters in Orange, White, and Black, and Fluorescent Green
Elmers's School Glue or Glue Sticks
Googly Eyes in various sizes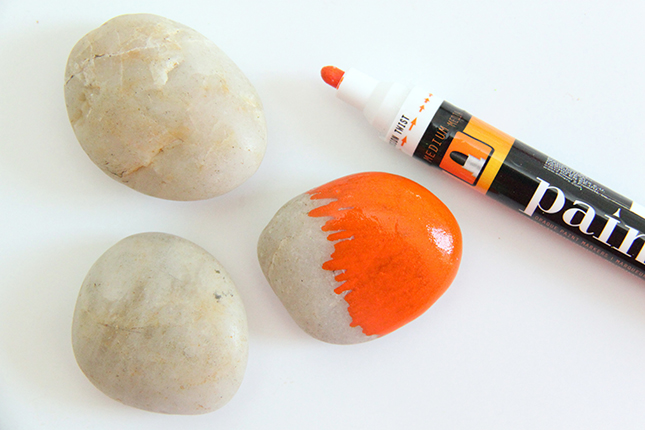 First thing you will do is add a nice layer of paint to the tops and sides of each rock. We didn't paint the underside/bottom because we were placing googly eyes on top so we didn't really need to see the bottoms. Let this layer dry for 5-10 minutes and then add one to two more coats to get the vibrant color you like best. We did two coats for all colors except for white we used three coats.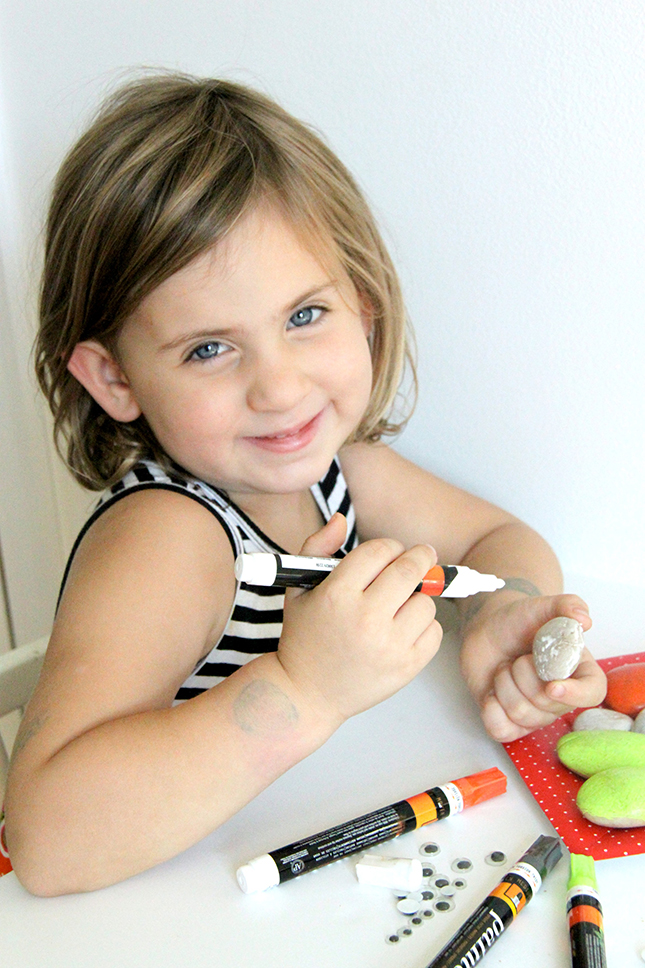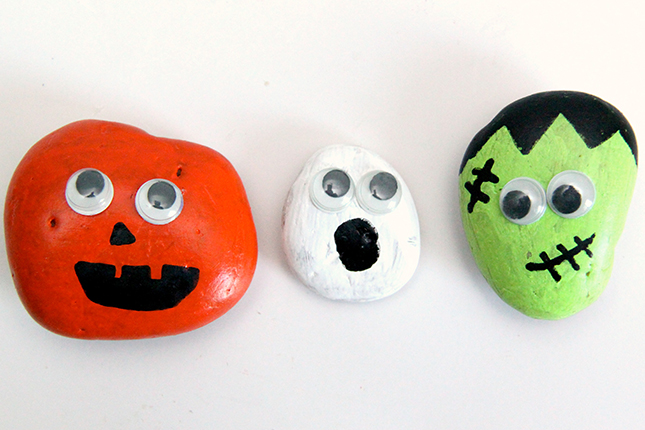 Once your base layer is dry you can go ahead and add your faces! The first thing we did was glue on the googly eyes so we knew how much room we would have to create the rest of the faces. Then we painted the orange rocks like pumpkins, adding a black triangle nose and pumpkin-y mouth to each one. The green rocks were painted to look like Frankenstein. We added black hair, a stitched mouth, and stitches to the side of his face. And the white rocks were made into ghosts using the black Painters to make scary mouths.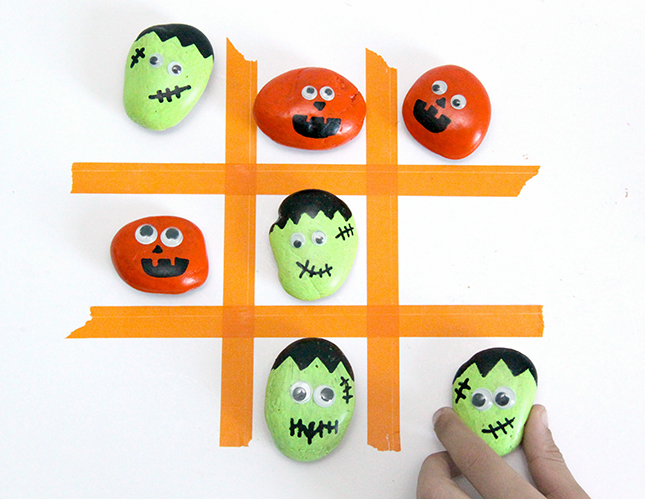 Then we placed a few strips of washi tape onto a table and were all set for a few rounds of Spooky Tic Tac Toe!!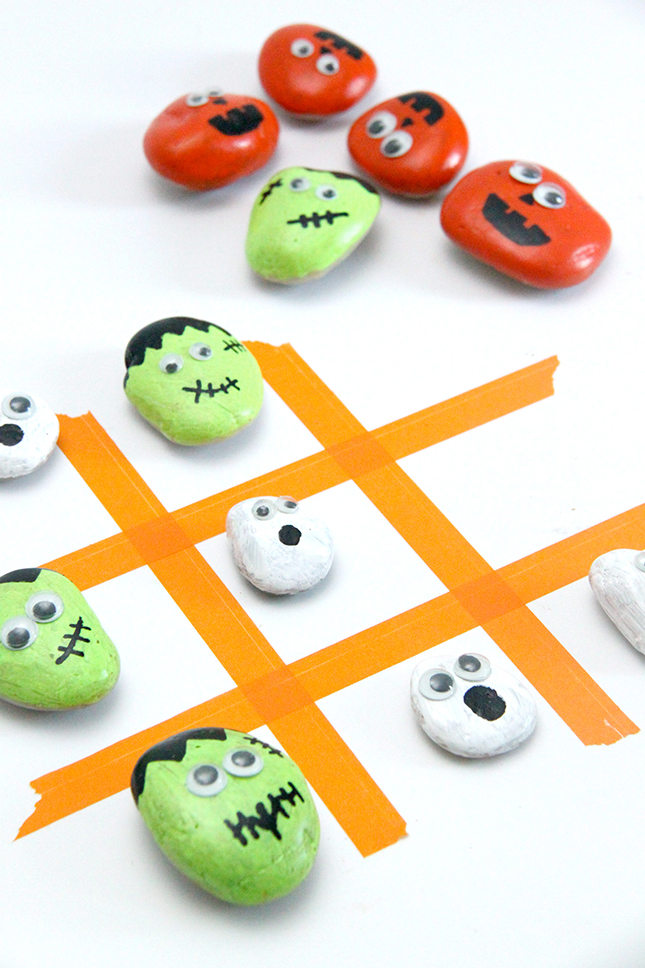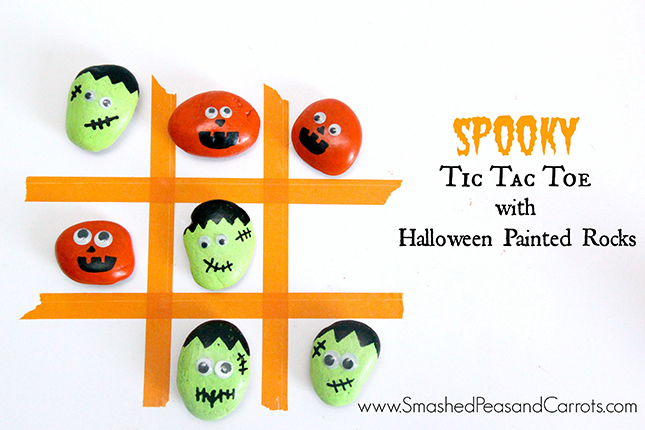 This was seriously such a fun craft to do with my littles and now we have the perfectly spooky set of rocks for whenever the Tic Tac Toe bug hits us. And as a pretty sweet bonus, they make the cutest Halloween decorations too. I think every holiday needs their very own version of Painted Rock Tic Tac Toe, don't you?
Thanks for stopping by today!
Love,
Maggie