St. Patrick's day is around the corner and even though we are no where near Irish in decent, we still celebrate it like any other fun filled holiday…you know we just love our holidays around here! I have been busy creating lots of fun crafts for my littles to do in these next few weeks and even a few fun food ideas. I thought I would share this cute printable I made for applesauce containers. It says, "AWESOMESAUCE because you (Sham) Rock!" Get it? Shamrock = (sham) Rock! *snort!!!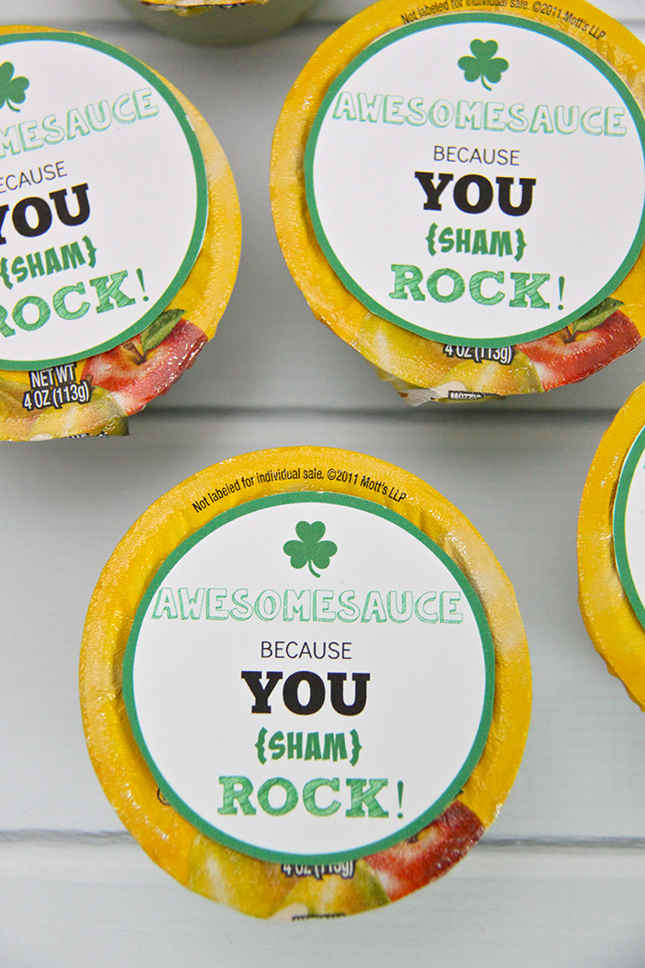 I found some green color applesauce at the grocery store the other day (it's actually Pear-flavored applesauce) and was like, awesome!!! I thought it would be perfect for this idea! But rest assured if you can't find any near where you are you could always place this printable on a GoGo Squeeze applesauce pack too, they are a nice shade of St. Patrick's day green, aren't they!
I created a printable set of 12 applesauce toppers sized to 2.5 inch circles so they can be easily punched out with a circular hand punch. Just print them out on an 8.5 x 11 inch sheet of white card stock and you are good to go! You can get the FREE printable here:
St. Patrick's Day Awesomesauce Printable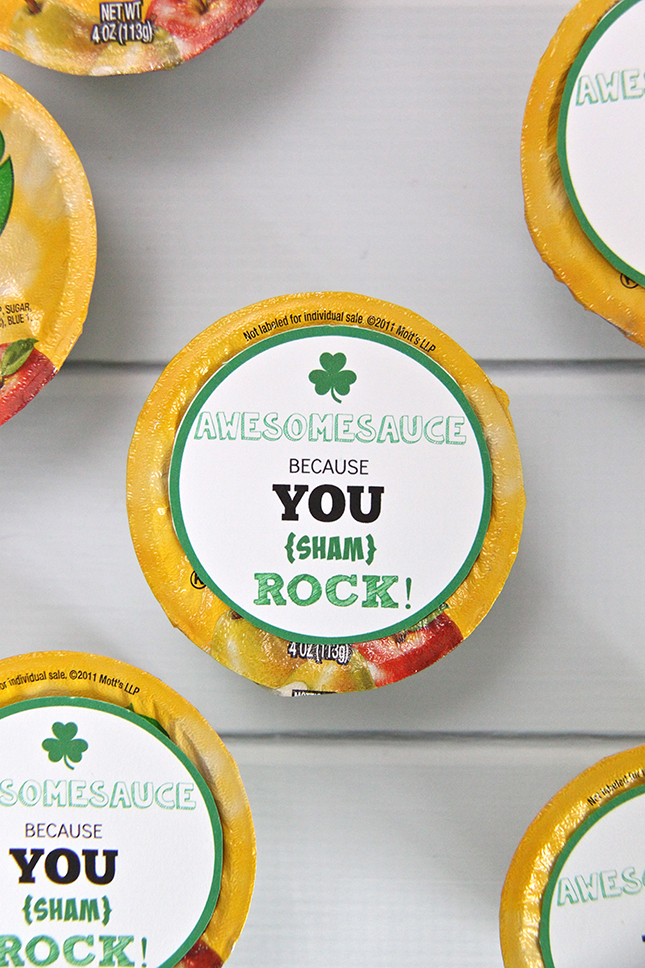 Then once you punch them out, you can tape them to the top of your applesauce containers and place them in your child's lunch or snack bag. They will have a fun surprise to open come meal time, hooray!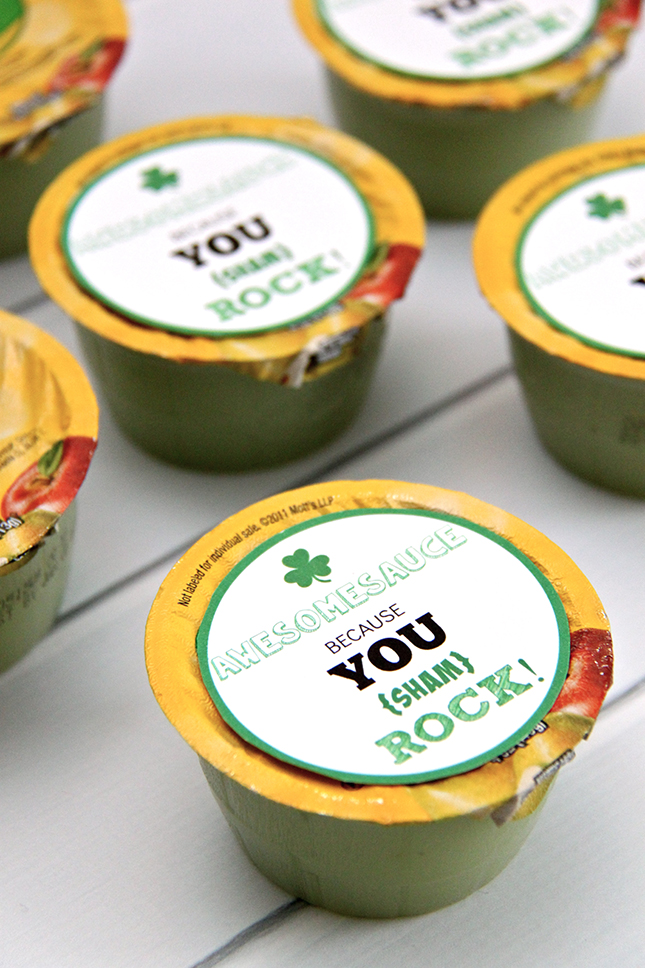 Thanks for stopping by today…YOU (sham) Rock!!! heehee 🙂
Love,
Maggie