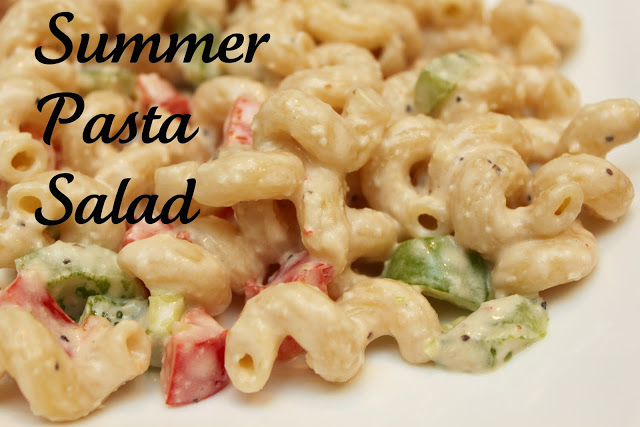 I love summer for the hot weather, the swimsuit-wearin' all day long, and the somewhat lack of a schedule but most importantly because I can whip up this tasty side dish with our summer meals.  It's super fast to put together and is a great addition on the table when we entertain on the weekends!
This salad is served cold, how could a summer salad not be?  The dressing is a little cheese-y and a little bit zippy…me likey a lot.  You can easily customize it by adding in your choice of bell peppers, black olives, pepperoni, red onions, even corn kernels fresh off the cob.
Summer Pasta Salad
Ingredients
½ box or 8 oz of dry pasta ( I love using cavatappi!)
½ cup of creamy Caesar dressing
½ cup Italian dressing
½ cup parmesan cheese
Diced red or green pepper, black olives, pepperoni, red onions, corn kernels
Instructions
Boil the noodles according to the package directions in a medium sized pot.
Rinse with cold water and drain, set aside.
In a large bowl combine pasta, both dressings, parmesan cheese and any vegetables together.
Mix well and refrigerate for a few hours until chilled.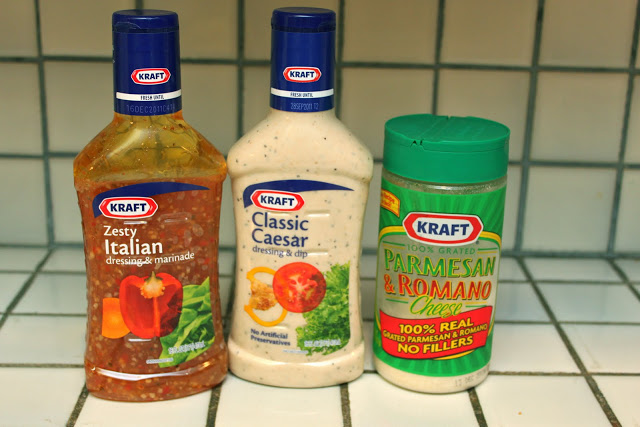 The basic ingredients you'll need…um, yum to the 12th power (math nerd alert!)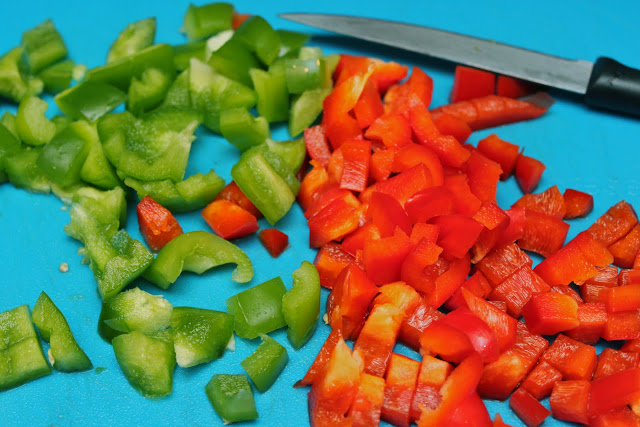 I diced up red and green peppers for this particular salad…love that pop of color it adds 🙂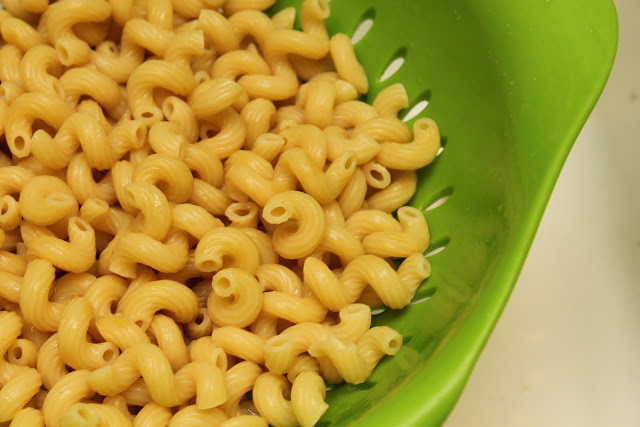 Once your pasta has boiled, rinse with cold water and drain…
Then add in your vegetables of choice…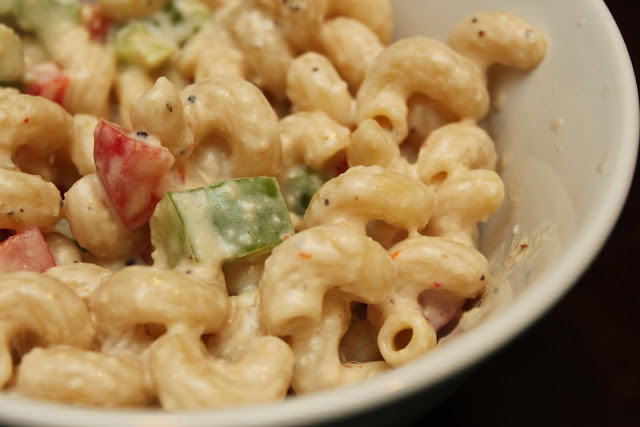 And mix in your Italian and Caesar dressings, and parmesan cheese…looking good, right!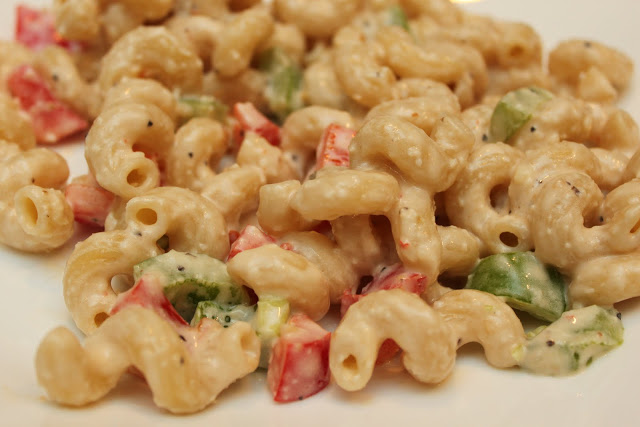 Now you've got a great summer side dish for your next meal or outdoor get-together!!
XOXO,