It appears that the cooler weather is finally here to stay in Chicago. At our house that means lots of baking. It's one of the reasons I love Fall so much. Baking is one of my love languages and this time of year you will always see my oven on and warm breads, cookies, and other baked goodies on our kitchen counters ready to be eaten. And since Fall is about all things pumpkin I thought I would create a fun on-the-go snack that is fairly easy to travel by car or just to run out the door to play with the neighborhood kids. These Pumpkin Pie Pop Tarts could not be simpler to make with only 4 ingredients you cannot go wrong!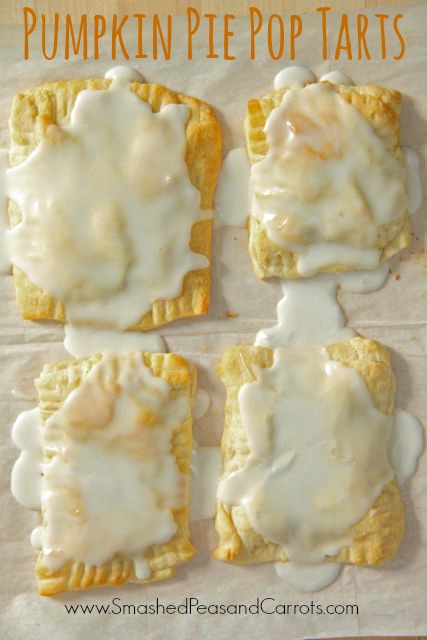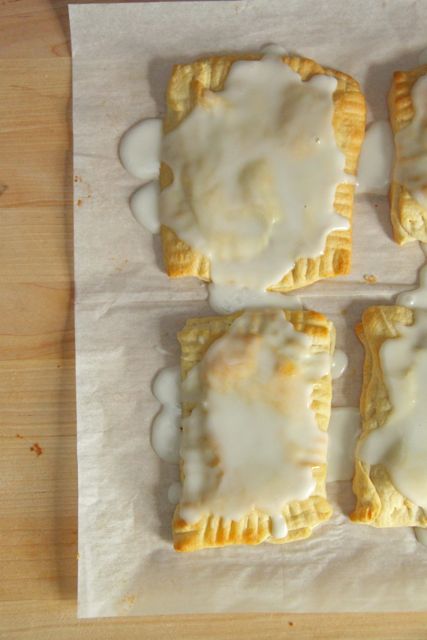 To make these Pumpkin Pie Pop Tarts you will need to your nearest Walmart and pick up a couple of cans of Pillsbury Crescents®. Each can will make four Pop Tarts so plan accordingly if you have a lot of hungry family members! 🙂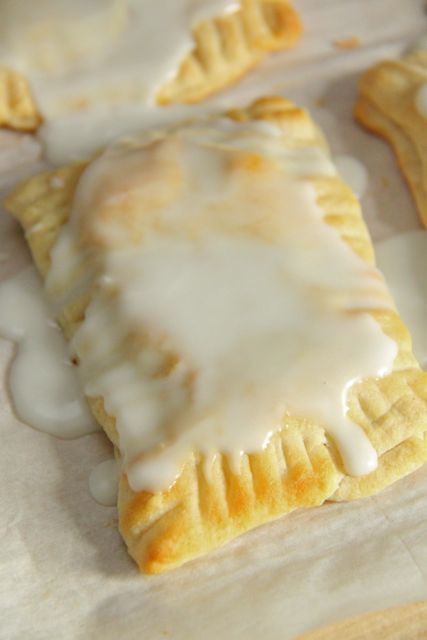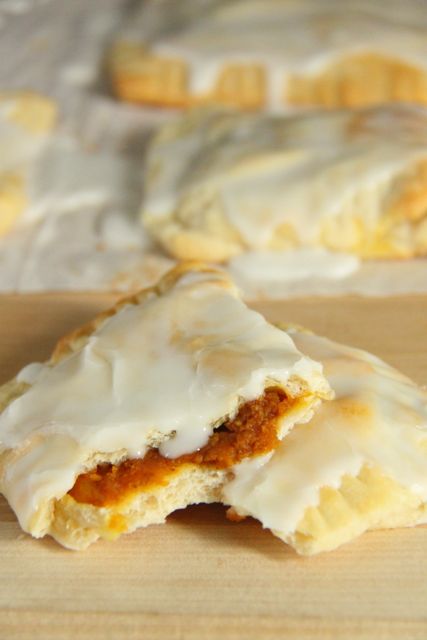 Here is the recipe, I hope you enjoy it as much as our family does!

The Easiest Pumpkin Pie Pop Tarts Recipe
Ingredients
1 can Pillsbury Crecsents®
½ cup pumpkin puree
2 TBSP brown sugar, packed
¼ tsp pumpkin pie spice
For Optional Icing:
½ cup powdered sugar
1 TBSP mik (used gradually)
Instructions
Open up the can of Pillsbury Crecsents® and unroll the dough.
WIth a rolling pin, roll two triangles together to form a rectangle making sure the seam between them has disappeared.
Cut each rectangle in half to form to smaller rectangles (these will form one pop tart). Place 4 dough rectangle onto a parchment lined baking sheet.
In a small bowl, mix together the pumpkin puree, brown sugar, and pumpkin pie spice.
Drop a large tablespoon of the pumpkin mixture on to the center of 4 of the crescent roll rectangles you just cut apart and spread over the dough leaving ½ inch space at the edges.
Place another piece of dough over top and seal the edges by crimping them with a fork.
Bake at 375 degrees for 10 minutes or until golden brown. Pop Tarts will be slightly puffy.
Let cool. If desired make icing by mixing powdered sugar and some milk to form a thick icing and spread over top of cooled Pop Tarts.
Enjoy!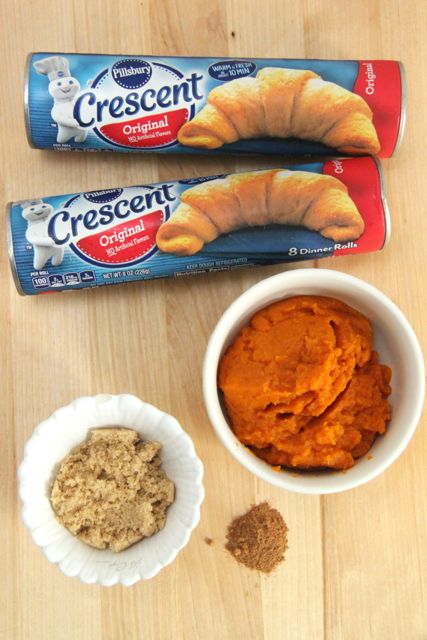 Four simple ingredients to make one delicious treat!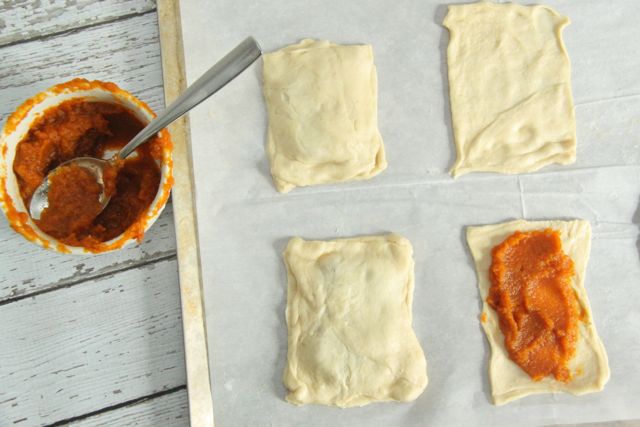 First you need to unroll the crescent roll dough, placing two triangles next to each other and smoothing out the seam with a rolling pin. Then you will need to cut each rectangle into two smaller rectangles to form the front and back of the pop tart. Place four dough rectangles onto a parchment lined baking sheet.
Then mix together the pumpkin, brown sugar, and pumpkin pie spice and add a large dollop at the center of each dough rectangle. Smooth out to about 1/2 inch form the edges.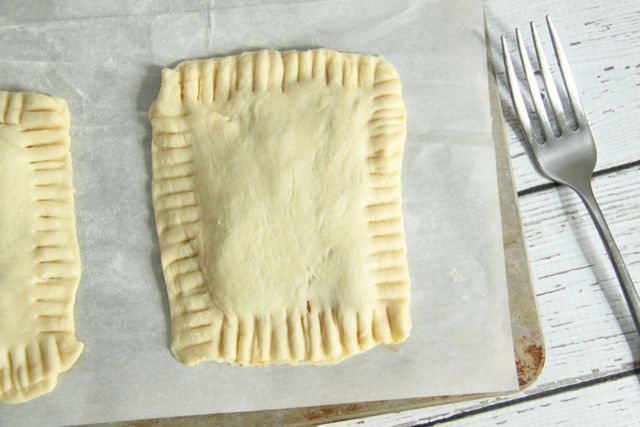 Place the top dough rectangle on and seal the edges together by crimping with a fork. Then bake at 375 degrees for 10 minutes or until golden brown.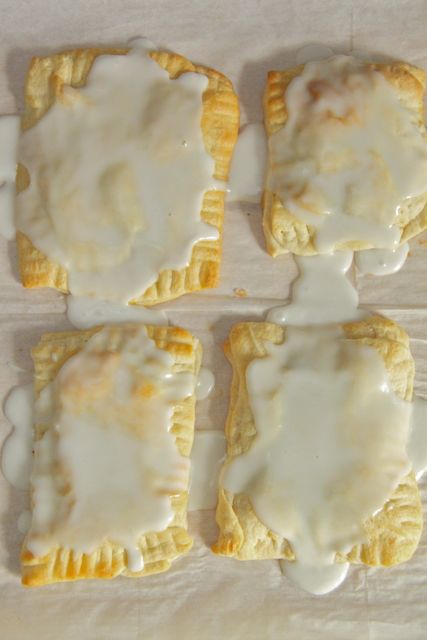 If you so desire, make an icing using powdered sugar and a little milk and drizzle over top of the cooled pop tarts.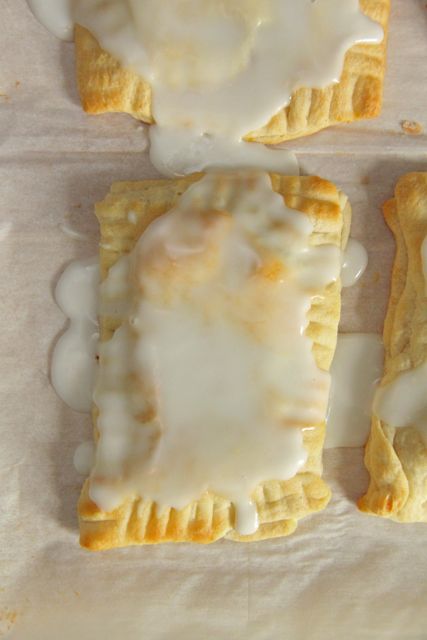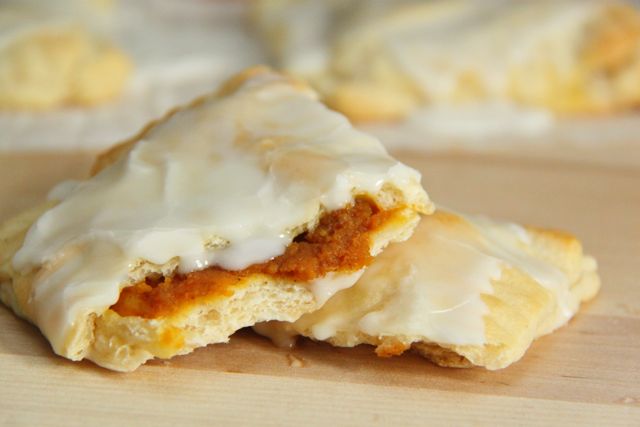 Delish!!! I love that if you are short on time or are not a baker by nature that Pillsbury® can help create something yummy with ease as well as become part of our family's baking traditions this fall with these yummy Pumpkin Pie Pop Tarts! Now how is that for a Happy Fall, y'all!!!
Thanks for stopping by today!
Love,
Maggie
*This is a sponsored conversation written by me on behalf of Pillsbury. The opinions and text are all mine.