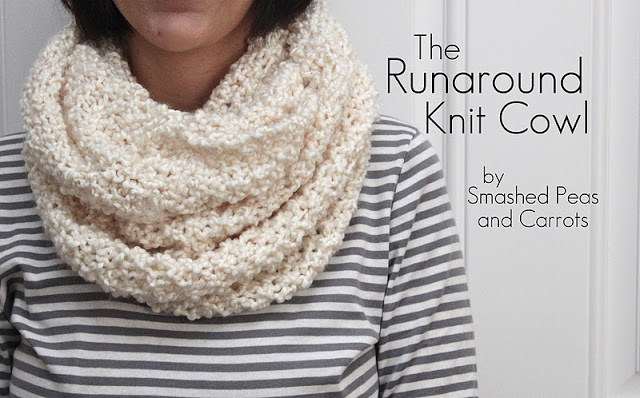 For some reason the first few months of the year seem like the perfect time to knit to me, I don't know why I always feel this way but I do.  A couple weeks ago I finished up my new favorite cowl, I'm even wearing it as I type this post!  I called it the Runaround Cowl because it has been absolutely perfect to runaround town in while I head to work, run errands, drive the kids to play dates, as well as do all the other random stuff I seem to do every single day.  🙂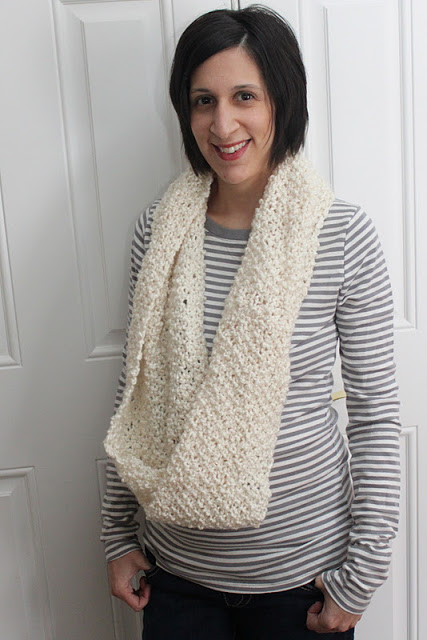 This cowl is extra awesome because you can wear it TWO ways!  You can wrap it around twice to keep your neck warm and cozy or just throw it on as is to spice up any 'ol t-shirt you have on hand.  From drab to fab I tell you.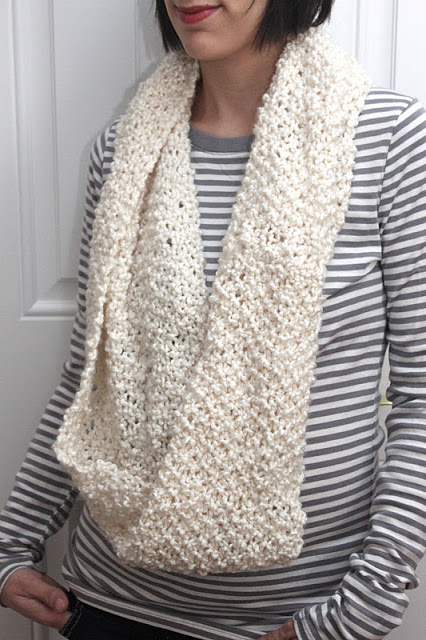 You knit this cowl on two straight sticks and then sew the ends together with a twist to give the cowl a more decorative look.  See that twist at the bottom there in the picture above…love it!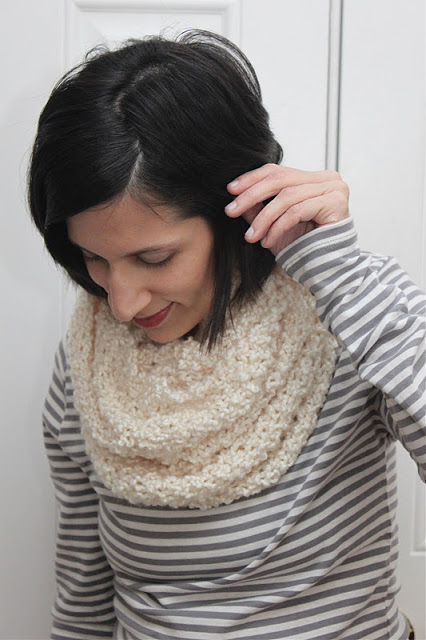 1 skein of Lion Brand Homespun yarn
US Size 15 (10 mm) straight knitting needles
scissors and yarn needle
Gauge does not matter although my finished cowl measures 10 inches wide by 50 inches in length.
Cast on 25 stitches
Row 1:  *K1 P1; Repeat from * across.  K1
Continue with this pattern until cowl measures 50 inches or your desired length. 
Bind off loosely in pattern. 
Weave in tails.
Sew short ends together with a yarn needle making sure that you have made one twist in the cowl before sewing ends.
I'm totally loving my new cowl.  And the best part is that you can knit it up in only a few hours time.  Since the knit pattern is fairly basic you can even get it done while watching a little
Downton Abbey
(my new favorite show!)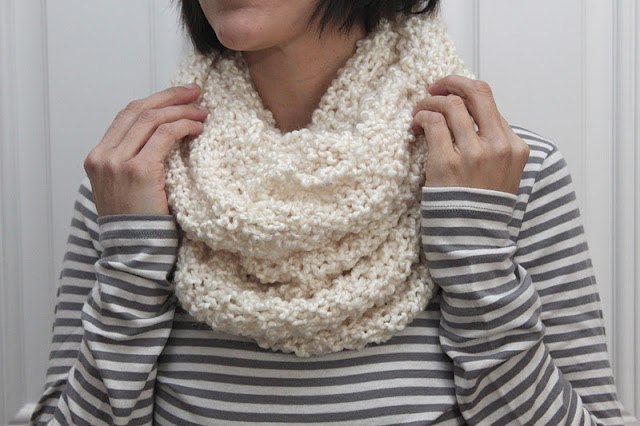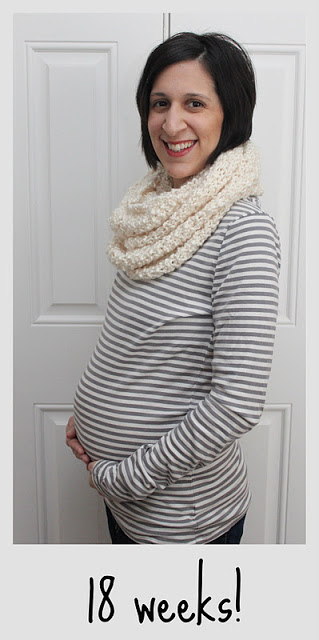 Oooh, and how about a little belly shot!  18 weeks and counting. 
What do you think…boy or girl?
XOXO,