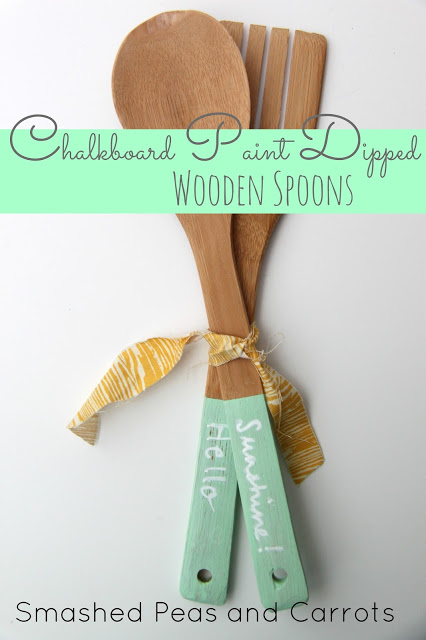 I was packaging up a gift to send out to my littlest seester and her husband a few weeks ago (more on that fun gift in another post!) and decided that there was a definite need for some cute wooden spoons in their housewarming gift.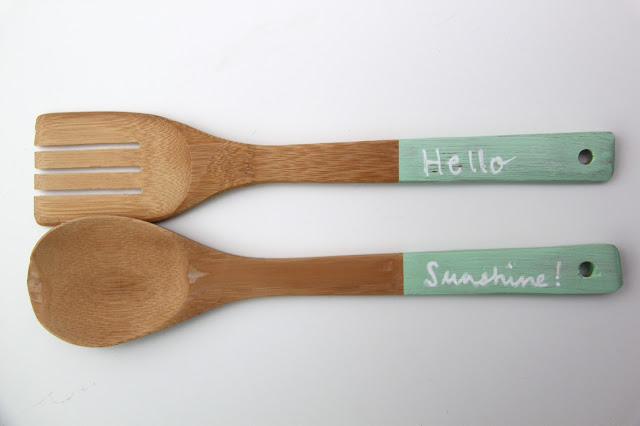 Enter in those cute dipped spoon that have been so trendy in blogland. I love the idea but wanted a bit more functionality out of them, like say dipping them in chalkboard paint so you can write cute little sayings on them, hello! now that's right up my alley!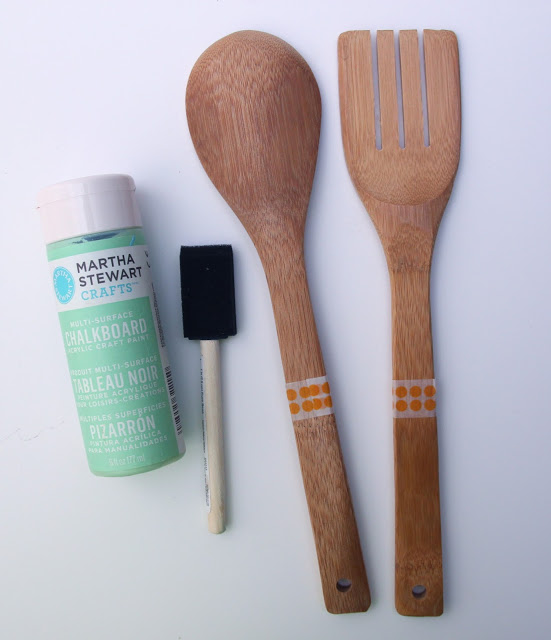 These are super easy and I love how you can personalize them for gift giving 🙂
Here's how you can make a few of these babies…
Chalkboard Paint Dipped Wooden Spoons
Chalkboard paint of your choice (I like Martha Stewart's line but you could always make your own like the tutorial found here.)
Wooden spoons
Painter's tape or Washi tape
Foam brush
Chalk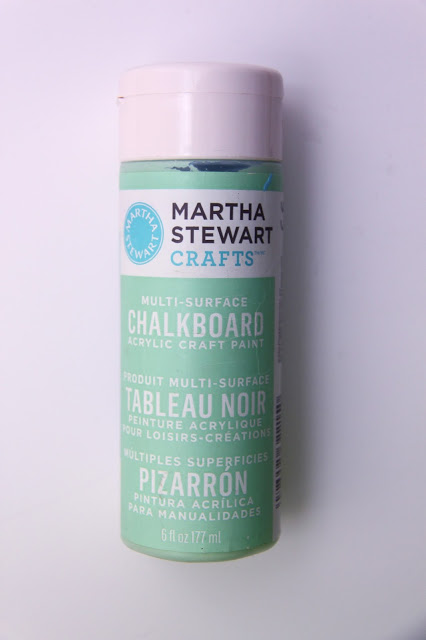 Martha's paint is pretty rad (remember how I used it here and here), she has some fun color options beside the standard black…which would also look pretty cool on these here wooden spoons. I chose the green as it went with my housewarming gift colors 🙂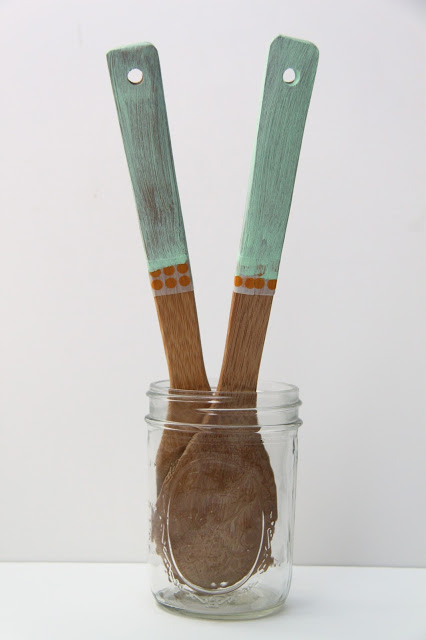 All you do is mark off the boundary of the paint dipped end with your washi (or painter's) tape. Measure if you want the colors to be even steven throughout your spoon collection! Paint one coat, wait an hour to dry…a mason jar works great as a wooden spoon holder…and then paint an additional coat of paint (that's two coats peeps!)
Let the paint cure for 24 hours and then grab a piece of chalk to condition your new chalkboard space. Wipe it off and then pick some fun words to scribble on your new dipped wooden spoons!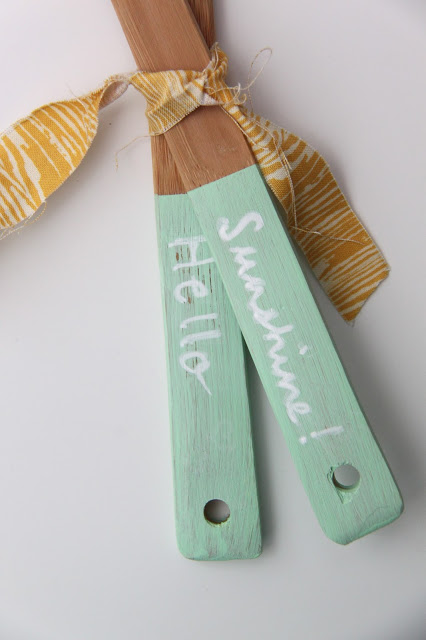 Enjoy gifting these beauties or keep a them for yourself….I may or may not have made a few for me too, hey they are too cute not to keep! 😉
Thanks for stopping by today!
XOXO,