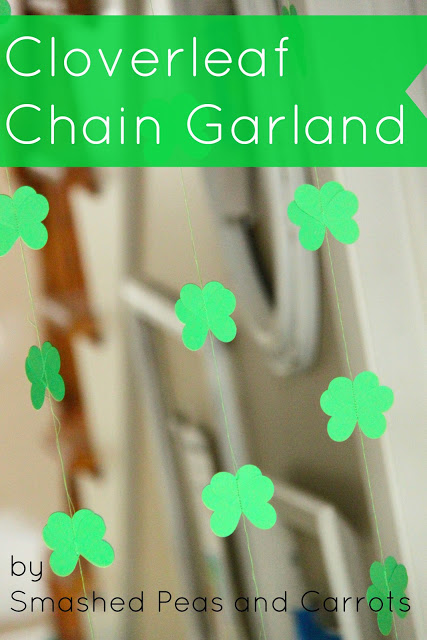 I got in a few hours this weekend creating and DIYing thanks to the push from
Michaels stores
CRE8TIME challenge
, yahoo! How did you do? If you don't remember, Michaels' challenged me and a few other bloggers to spend one hour a day creating for 8 days in order to reclaim our creativity in this busy world (and you can join in the fun too,
just click here!
). 

I've got to tell you that I feel like I'm in such a better mood during the day knowing that I have mindfully set aside just one hour for me to create.  The best thing about this weekend was that I actually got to get an hour in during the morning on Saturday as Oliver was napping and my older 3 were busy creating themselves by making birthday cards for their friends (we had a lot of birthday parties to attend this weekend so they were busy for quite awhile!)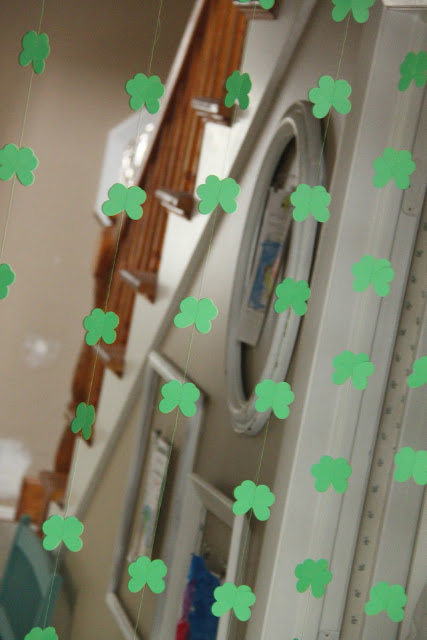 One thing checked off my list was some fun St. Patricks's day decor for our home. And can I get a WOOT WOOT for completing another project from start to finish, that has got to be the best feeling in the world, right!  
Now I don't have a whole lot of decor for this holiday for some reason but this year Noah really wanted to get in on the fun, he is waaaay into Leprechauns right now…checking every book out of the library that he can. So, I decided to get creative with my Fiskars Heart Punch and turn those tiny little heart shapes into sweet green cloverleafs which I connected via thread to make a fun chain of garland. It was so easy, I tell you…SO easy!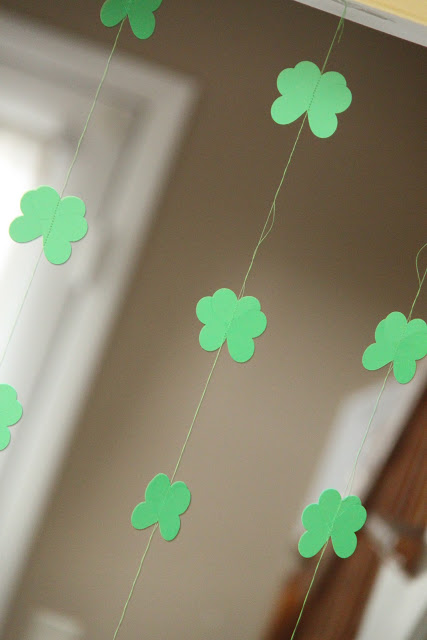 Cloverleaf Chain Garland
Fiskars Heart Punch
Scissors
Scrap book paper (I used various shades of green)
Coordinating green thread
Sewing machine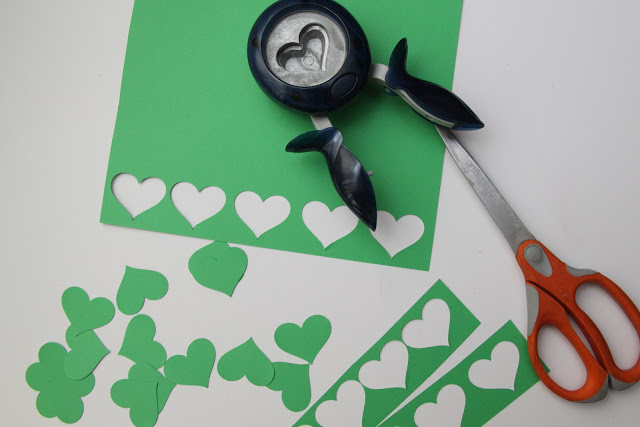 First, take your Heart Punch and punch out a few sheets of scrapbook paper worth of hearts.  I used scissors to cut each sheet of paper into strips to maximize my hearts!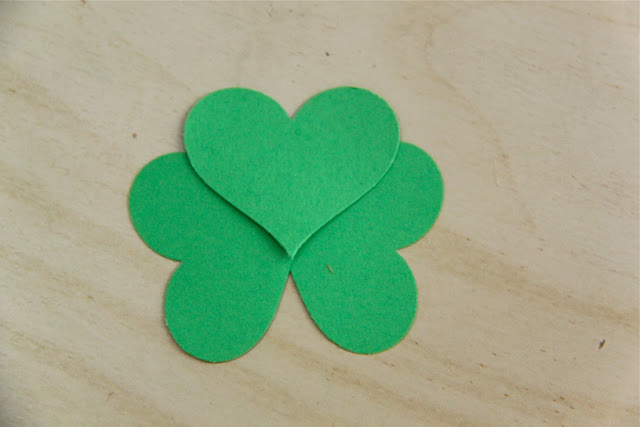 You will need three hearts per cloverleaf.  I laid mine out like this (above) right next to the needle of my sewing machine and sewed right down the center of the cloverleaf.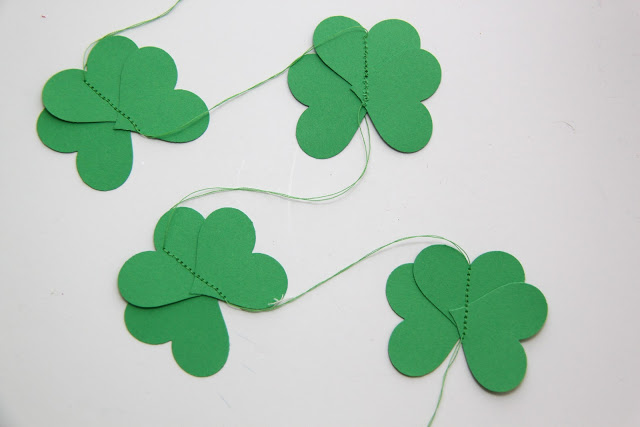 Then just continue to add cloverleafs every couple of inches until your garland is long enough for your liking.
P.S. Make sure you give yourself a tail of thread at the beginning and end of your garland for hanging!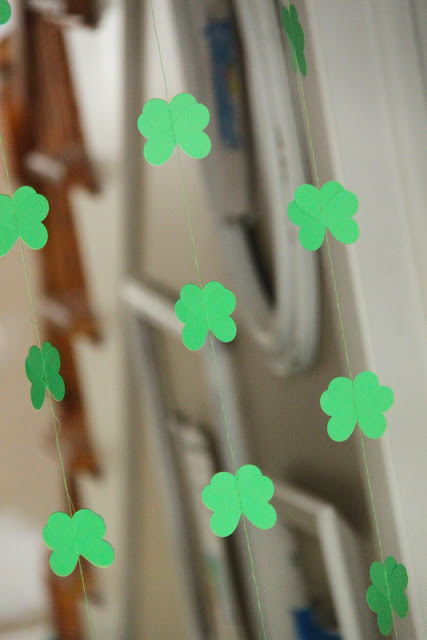 Then just find a little nook, entranceway, or maybe even a frame to hang them on…or in!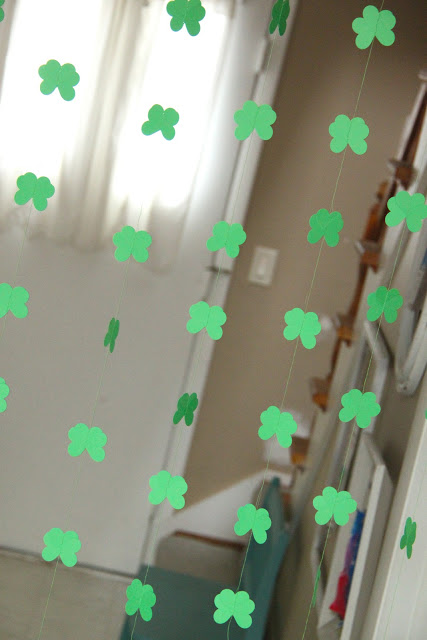 So pretty and easy!  I was able to whip out a whole bunch of these chain garlands to place all over our house in about an hour…I think we are ready for St. Patrick's Day now! 
If you are joining me in my CRE8TIME challenge I'd love it if you'd share what you created over at the
CRE8TIME gallery, here
.  It's pretty fun browsing through so much creativity!
Thanks for stopping by today!
XOXO,
**I have been compensated for this post. However, all opinions are truthful and my own.  This post contains paid links.