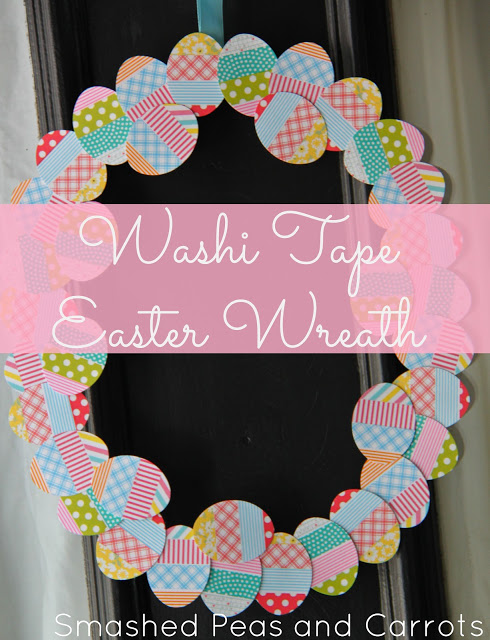 Is it me or am I the only one wishing Spring would just get here already?  In Chicagoland it is still very much winter…at least once a week we get some kinda freakin' snow deal happening. It might be that we get dumped on by a full on storm or just an dusting of an inch but seriously, when will it end!?!  Well to bring Spring to my home since it just can't get here fast enough, I thought a pretty Spring-colored Easter wreath was necessary…and one that's all decked out in Washi Tape just made creating it all the more fun 🙂
This wreath is so easy to make, my two girls ages 4 and 2 even helped with it.  Who knew punching out paper could be so fun for little hands…and so therapeutic for momma!
Washi Tape Easter Wreath
Plain card stock
Washi Tape
2-inch oval punch (or you could free-hand the eggs)
Empty cereal box
Hot glue gun and glue sticks
Ribbon
Scissors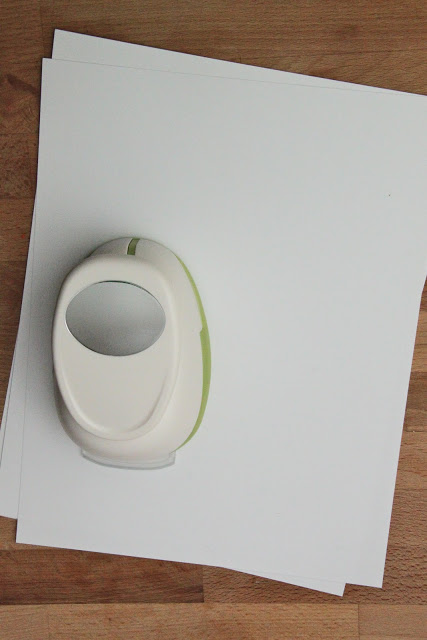 To make this wreath you need plain card stock and a 2-inch oval paper punch.  You could totally cut out your egg shapes by hand with a pair of scissors but my little girls wanted to help me make this and a punch is so much less scary for me to watch my 2-year old handle!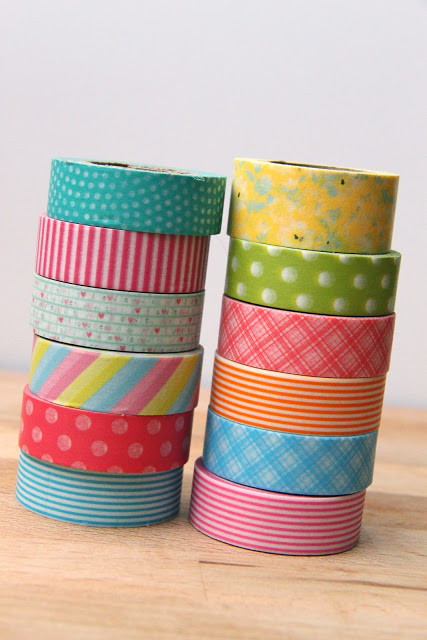 You'll also need some Washi Tape in lots of fun Spring-y/Easter colors.  If you follow me on
Facebook
or
Instagram
you know how obsessed I am becoming about this stuff.  I bought a whole bunch of Washi Tape at Michaels on clearance recently…hey, 2 rolls for $1.49?  You can't beat that price!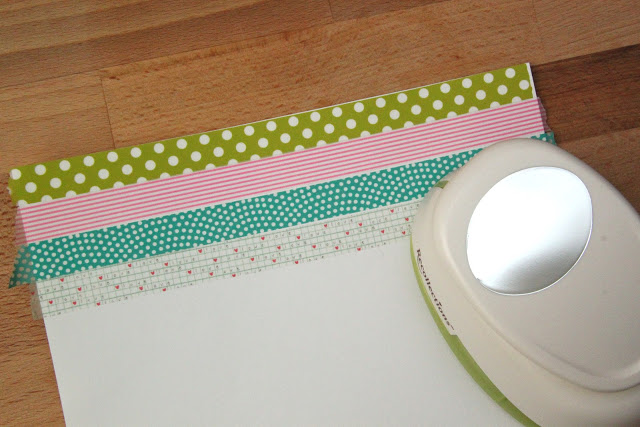 Take your Washi Tape and just tape it in rows to your card stock.  If you have average width Washi you will need about 4 rows per 2-inch egg shape.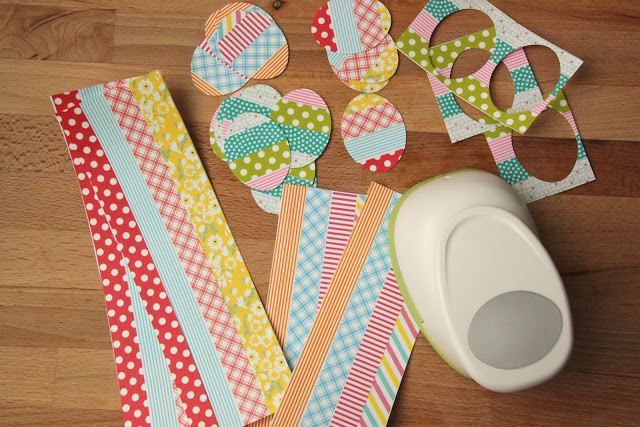 After the girls and I taped 4 rows of the Washi down I cut that section of card stock and then we continued taping another 4 row section of Washi. I found it was easier for my girls to punch the oval shape when I had individual strips of the decorated paper. Then just punch out lots of prettily decorated oval shapes.  Go to town folks!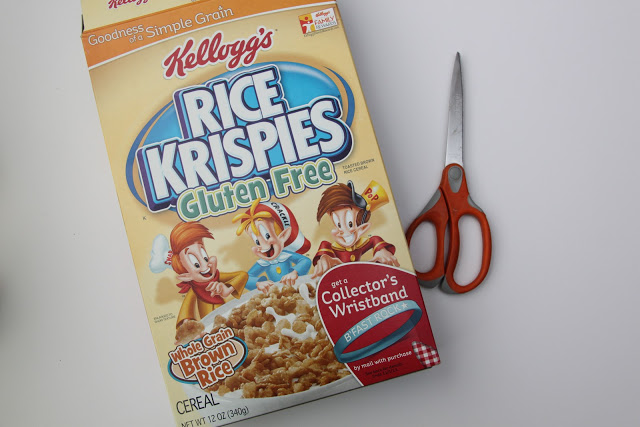 Next I used an empty cereal box to make my wreath form.  You could probably just use card stock but I wanted something a bit thicker that would hold up on my front door.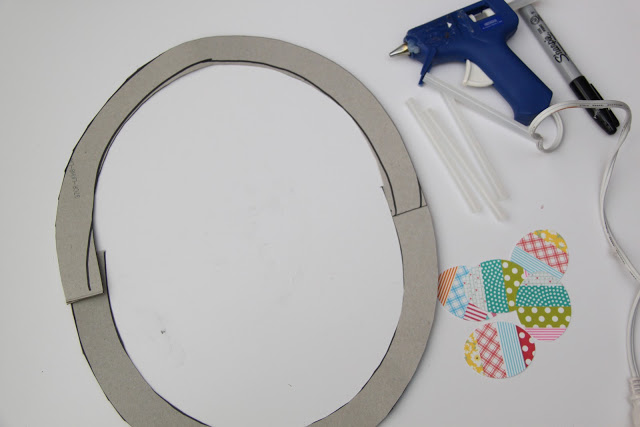 I made drew two half circles, one on each side of the cereal box, cut them out and hot glued them together.  Then I took the egg/oval shape and hot glued them all around my new wreath form.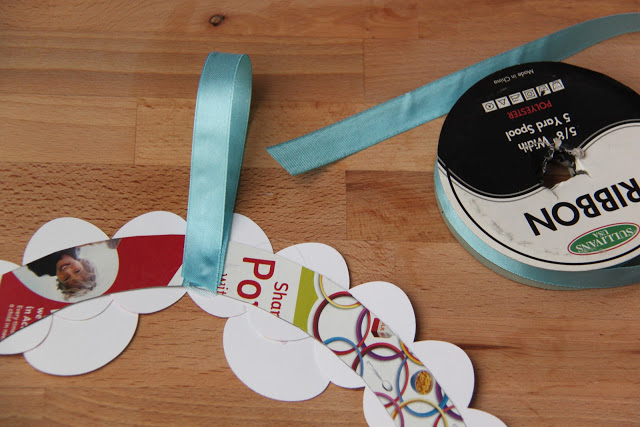 Lastly, I took a 6-7 inch piece of coordinating ribbon I had on hand and hot glued it to the top backside of the wreath so I had something to hang it with…easy peasy!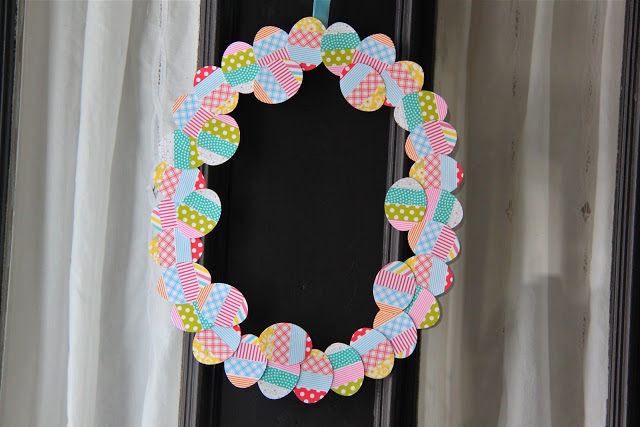 Then find a nice door…or maybe a mirror or mantel…and hang it up!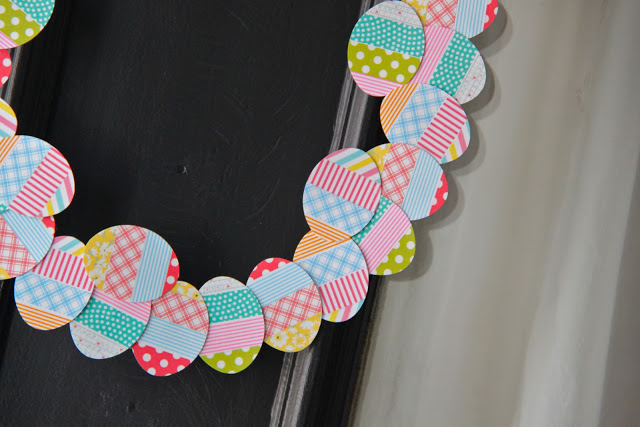 Oh how I love thee, Washi Tape.  You make everything so full of color.
And please Spring, I beg of you, please come fast!!!
Thanks for stopping by today!
XOXO,