*Post sponsored by Mirum Shopper and Target. Opinions are 100% my own.
Have I ever told you how Autumn is my favorite time of year? 🙂 With all the apple orchard and pumpkin patch pictures you see on my Instagram account I'm sure you could have guessed it!! 😉 Well, today I have a deliciously refreshing and very autumn inspired drink to share with you and the best part? It is super fun to make in the kitchen with your kids! This Autumn Apple Tea is really easy to make and is yummy hot or cold and is the perfect thing to make together with your kids as you chat about their day and then afterwards you can have a little drink while doing homework or relaxing!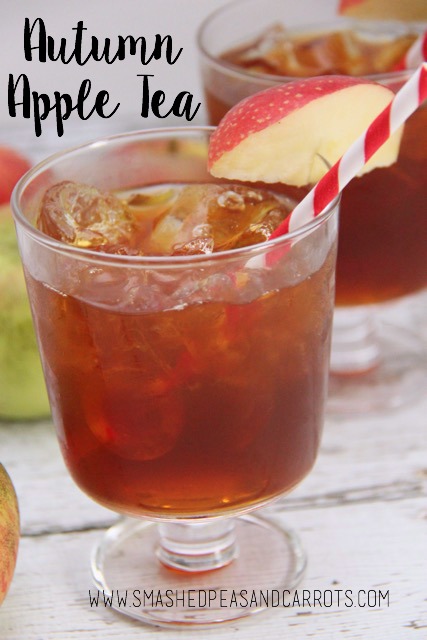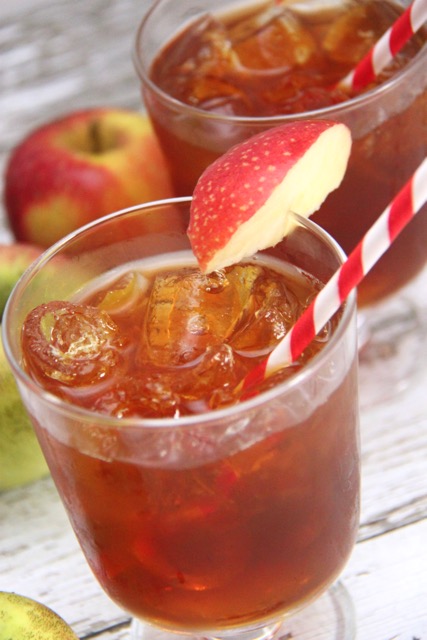 A couple summer's ago my mom got my kids on a total tea kick. She drinks a cuppa every morning and night and when we went to visit my parents one summer they totally wanted to be a part of that routine…decaf varieties only, of course! They loved picking out their variety of tea and helping steep the bags and figuring out their perfect amount of sugar for the right amount of sweetness.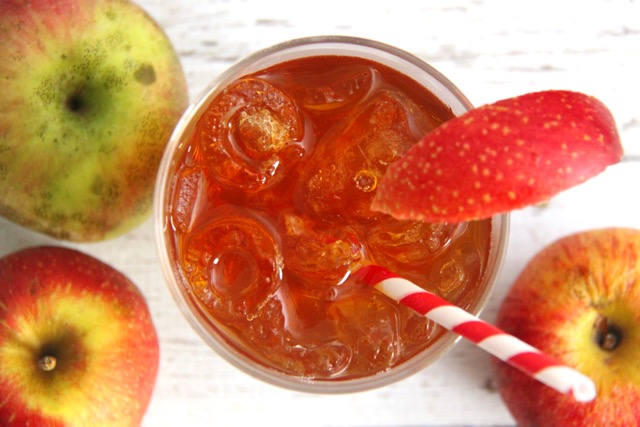 So when I found this recipe from Target using Lipton Tea I bought there, I knew my kids not only would love drinking it but they would also loooove making it! So we did!! Cooking in the kitchen with my kids has always been something I have tried doing with them since they were itty bitty because I grew up in a family were cooking meals and making food for others was important (our family life has always revolved around being in the kitchen!) And I want to pass that love for making food and feeding others to my kids.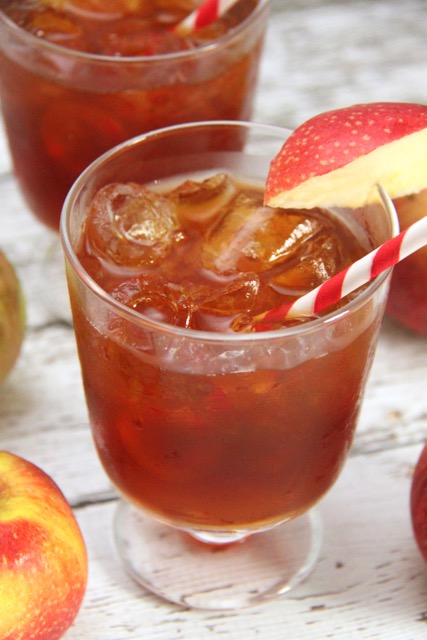 Here is what you need to make this delicious Autumn Apple Tea:

Autumn Apple Tea
Ingredients
3 cups Apple Juice
6 Lipton® Cup Size Tea Bags
¼ cup firmly packed brown sugar
¼ cup brandy (optional)
½ tsp vanilla
Ice, optional
Instructions
In 2-quart saucepan, heat juice just to a boil.
Remove from heat and add Lipton® Cup Size Tea Bags.
Cover and brew 5 minutes.
Remove Tea Bags and squeeze.
Stir in remaining ingredients.
Garnish, if desired, with apple slices.
Serve hot or over ice!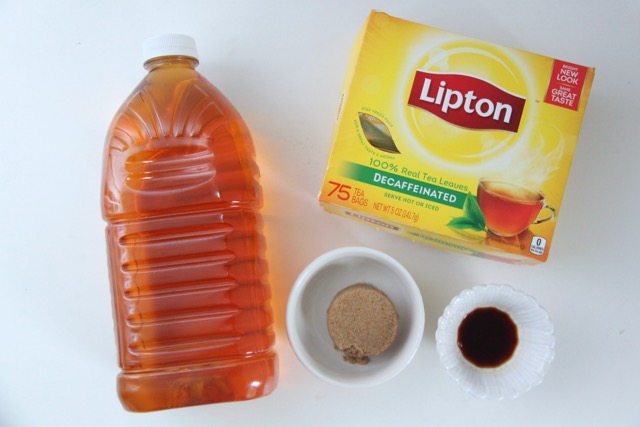 To make this Autumn Apple Tea you will need…apple juice, Lipton Tea bags, brown sugar, and a bit of vanilla!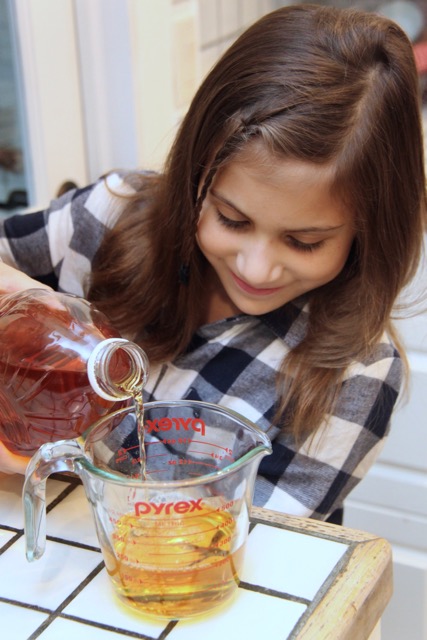 My sweet little Penelope and I had some girl time and made this one afternoon after school. She loves to help me in the kitchen which I love, love, love!!! I also think it's a great opportunity to work on math skills like addition, subtraction, and multiplication!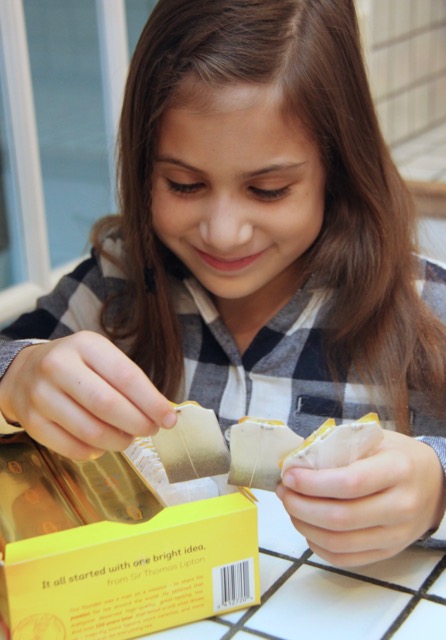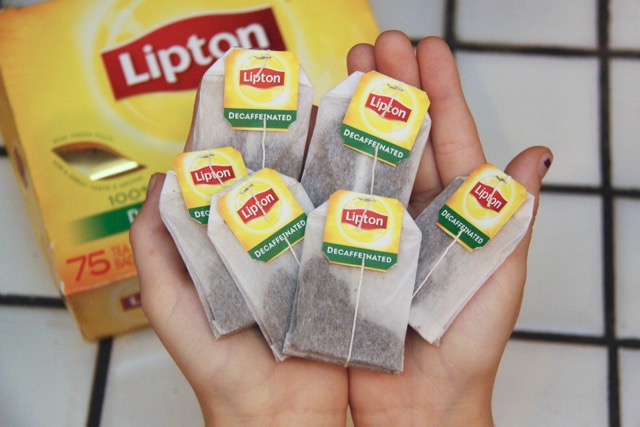 If you have 75 tea bags and you take 6 away, how many do you have left?
Did you get the correct answer? 🙂
(Pssst, it's 69!)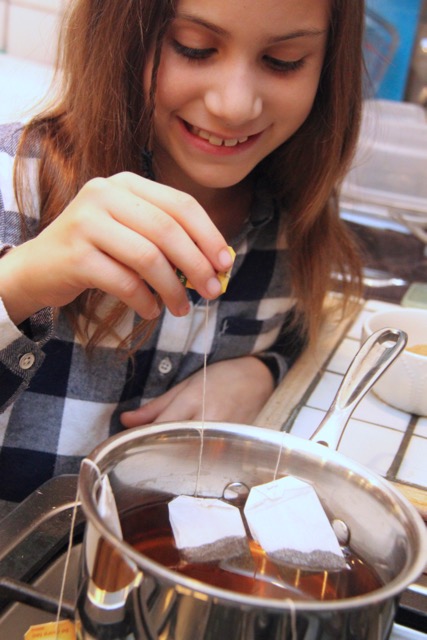 In this recipe you need to brew the tea bags in the apple juice for 5 minutes.  How many seconds are in 5 minutes?
Answer: 300!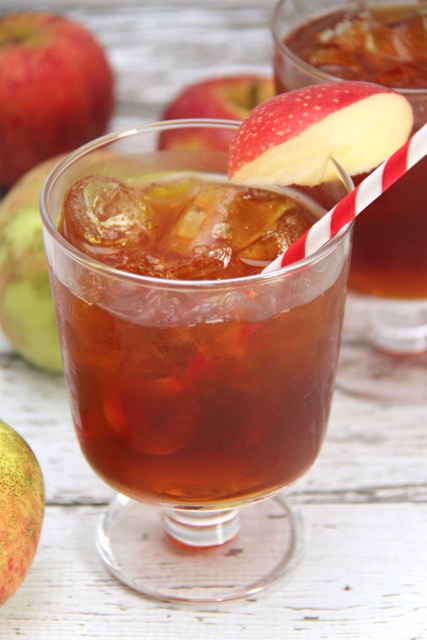 Once our tea was finished, we cooled it down and then drank it over ice…it was perfect!
Deeelish!
Target is currently showcasing a bunch of great Fall recipes using select products from Unilever to inspire family bonding. Right now they have some amazing deals going on like the following…
Buy 3, Get 1 Free on select Unilever food and ice cream brands at Target* (*brands listed in photo above)

Buy 2 Hellmann's or Best Foods items for $7
I hope you get a chance to bond with your kids in the kitchen and make a recipe using these great products. If you do, share your experience using the hashtag #FallFamilyCooking
Thanks for stopping by today!
Love,
Maggie