Did you all know that Thanksgiving is only 2 weeks away?  For reals friends, for reals.  Well, if you are from the States that is 😉  I thought I'd try put up some of our favorite dishes that we love to indulge in during the big meal, first being this one for Cheesy Cornbread Pudding.  This dish is cornbread-like but let it be known that it is not cornbread consistency, it's not dense and firm but more soft and gooey…like a pudding, hey get outta town!
Maybe you'll add it to your table this Thanksgiving?  I always say there's room for one more delicious dish…and it's awesomeness in leftover form!
Cheesy Cornbread Pudding
Ingredients
1 small can corn, drained
1 14 oz can cream-style corn
1 box corn bread mix
1 cup sour cream
2 eggs
2 cups shredded cheddar cheese
Instructions
Mix all ingredients together minus 1 cup of shredded cheddar cheese in a medium sized mixing bowl.
Pour into a greased 8 x 8 inch baking dish.
Sprinkle with remaining 1 cup of cheese and bake at 350 degrees for 45 min to an hour.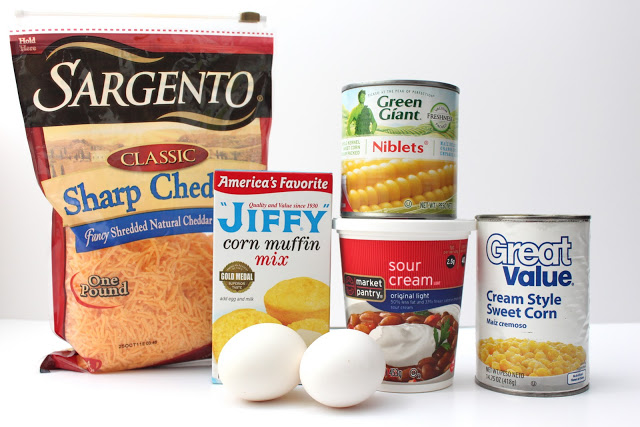 All you need to make this great dish…ya ready!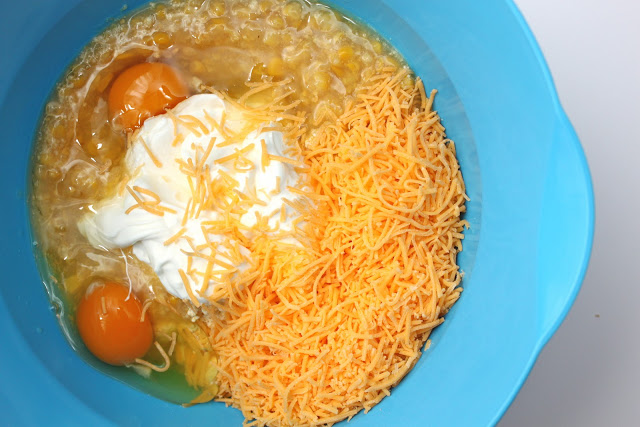 Easy peasy…just mix it all together minus one cup of shredded cheese that you will save to sprinkle over top.
Pour the batter into a greased 8 x 8 baking dish and sprinkle the remaining cup of cheese over top.  Bake at 350 degrees for 45 minutes to one hour.
Mmm, now doesn't that look good!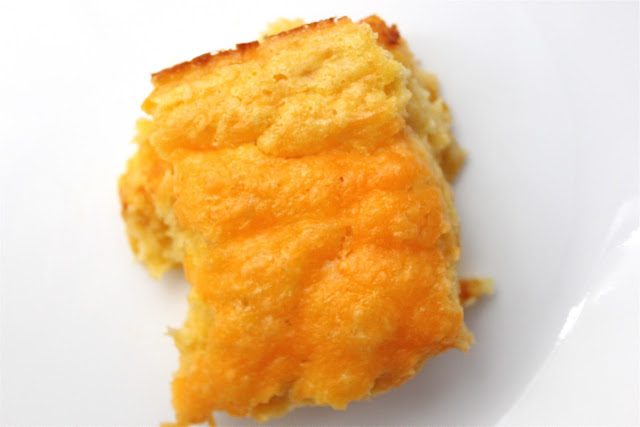 I could just eat this for lunch all by itself…is that bad?
Cheesy cornbread pudding, oh my!
Enjoy!
XOXO,