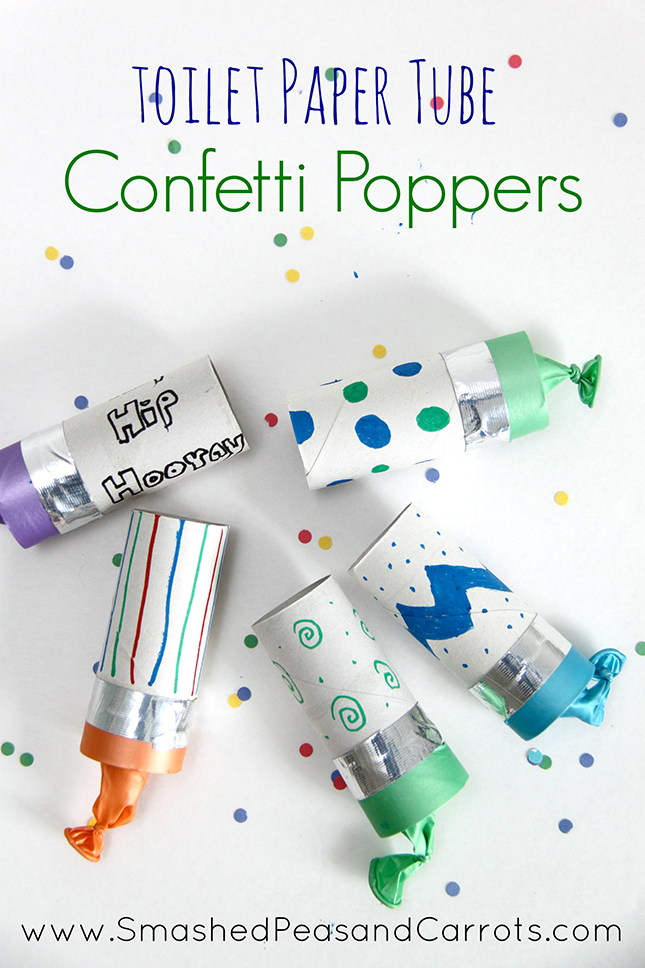 I save empty toilet paper tubes like there's no tomorrow. I figure there is always something fun to create with them and since they take up very little space why not!? It's one of those craft items that I seem to come across at least once a day in our house, thankyoumyfourlittles. And since they are basically free you can't really beat crafting with them!If you have just a few empty rolls in your home, some leftover birthday balloons, and few markers you have the beginnings of making Confetti Party Poppers which (by the way) are the perfect thing to have to celebrate the start of SUMMER VACATION!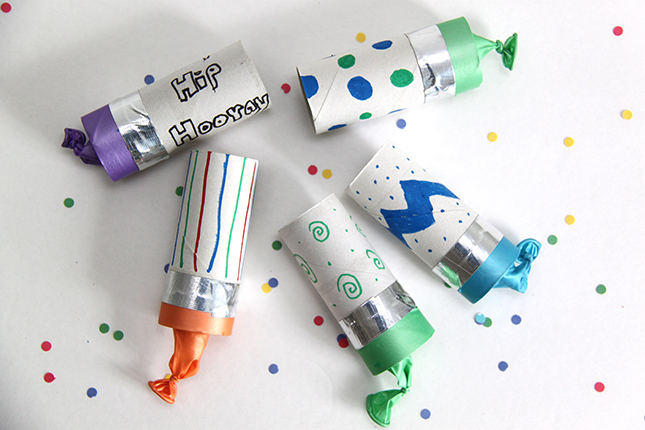 Here is what you will need to make them:
Confetti Popper Toilet Paper Tubes
Empty toilet paper tubes
Standard size latex balloons
Scissors or rotary cutter and mat
Duct tape or other strong tape
Elmer's Painters® Paint Markers
Construction paper or colorful scrapbook paper
Hole punch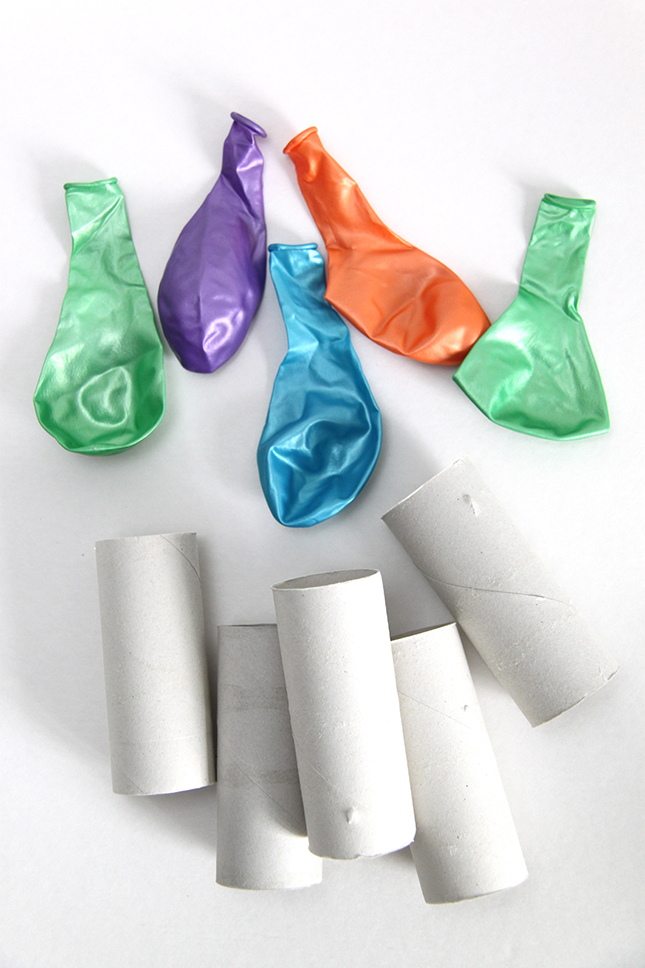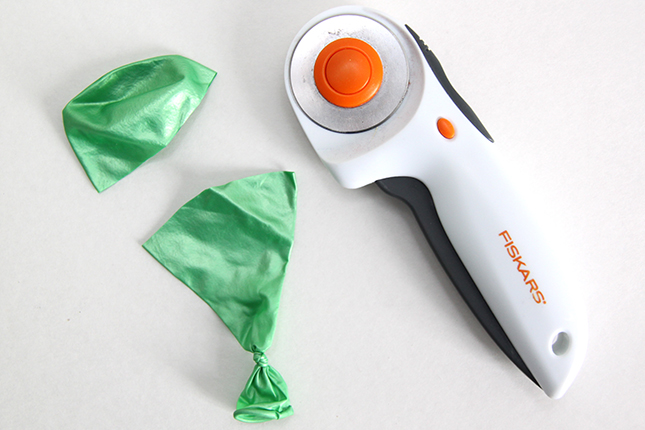 First, knot the open end of each balloon like you would if you had blown it up with air and then cut each balloon in half using a pair of scissors or a rotary cutter and mat.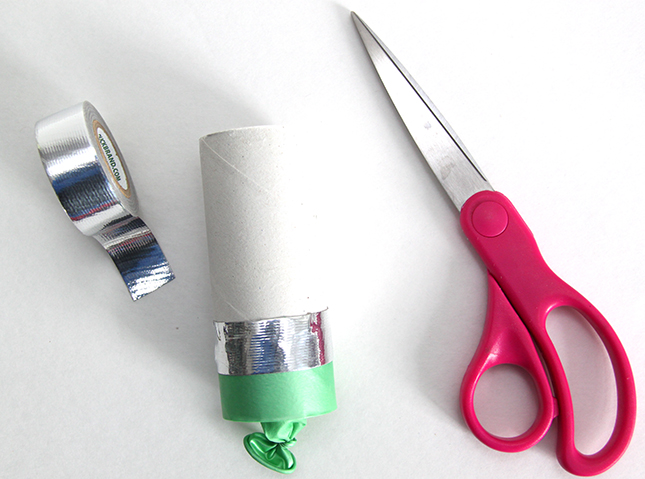 Then take the knotted half of the balloon and stretch it over one end of a toilet paper tube. Secure the balloon with a piece of duct tape.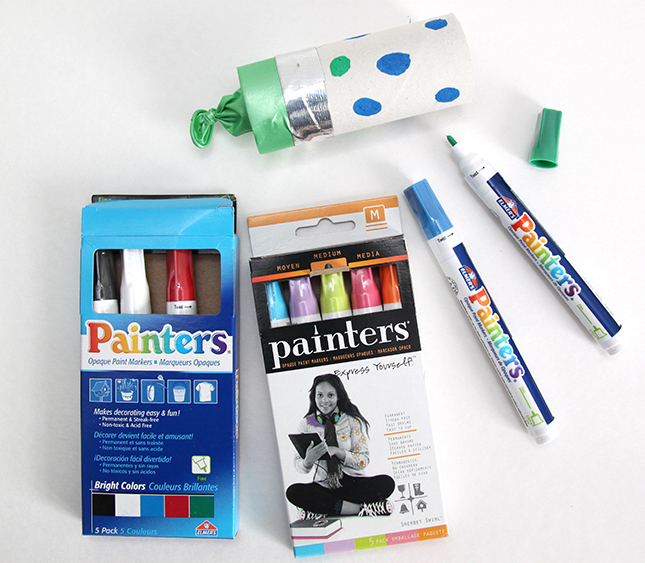 Now, the fun part! Decorate the toilet paper tube using the paint markers and your creativity. We used Elmer's Painters® paint markers. They are just like using paint but in a marker form, the colors come out nice and vivid. They are permanent though so be careful if you are having little little ones make these!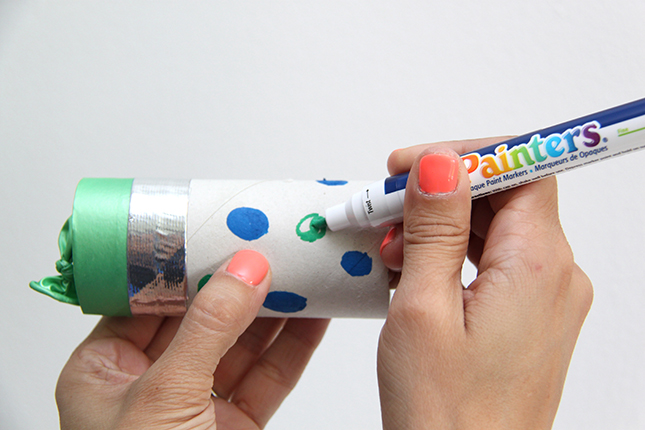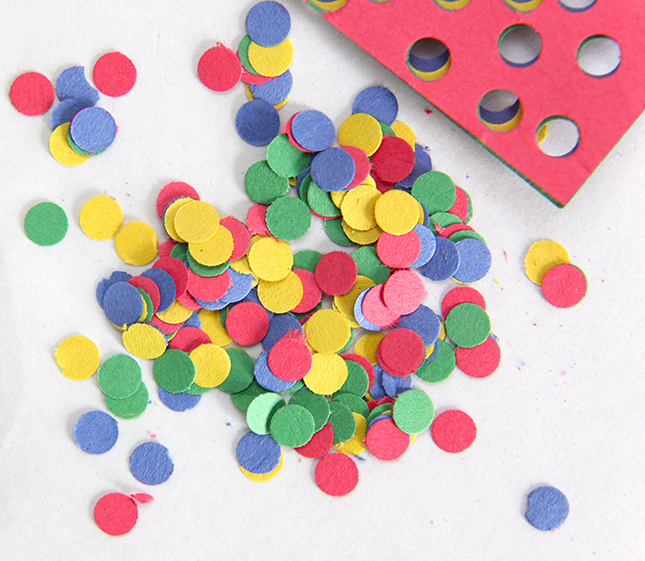 Next, punch holes in the construction paper with the paper punch and fill the Confetti Poppers with the paper circles.
Then, holding the Confetti Poppers upright, pull down on the knotted end of the balloon and let go. The springing action will send the paper circles flying!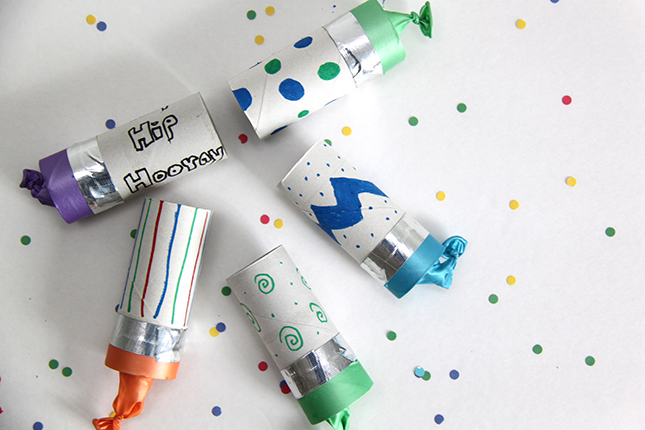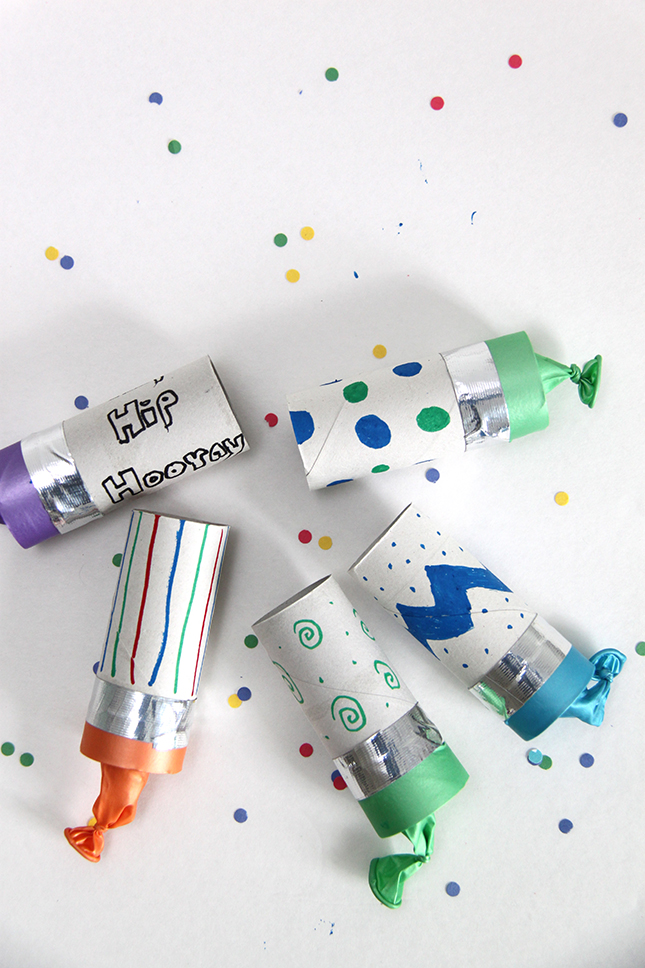 I hope you have fun making this upcycled craft! My little ones have been loving shooting them off into the air and watching the confetti sprinkle down on them!
Thanks for stopping by today!
Love,
Maggie
**You can find a partial version of this craft over at MomTrends!