I hope you all had a great weekend!  We enjoyed a very lovely 3-day weekend thanks to Labor Day.  We were lucky enough to have some crazy cool Fall weather this weekend (like temps in the 60's!) and so we did what you must do on a beautifully crisp day…we donned our cute fall sweaters and vests and made this: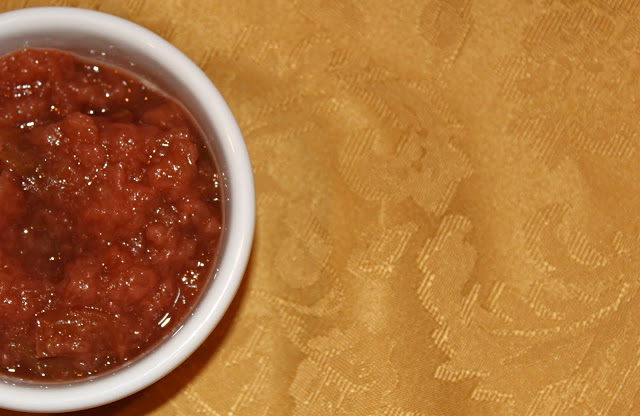 Homemade applesauce.
It was delicious…and healthy  Us mommas like when we can make something that combines those two words, don't we!?!
We picked gobs and gobs of these beauties to make it: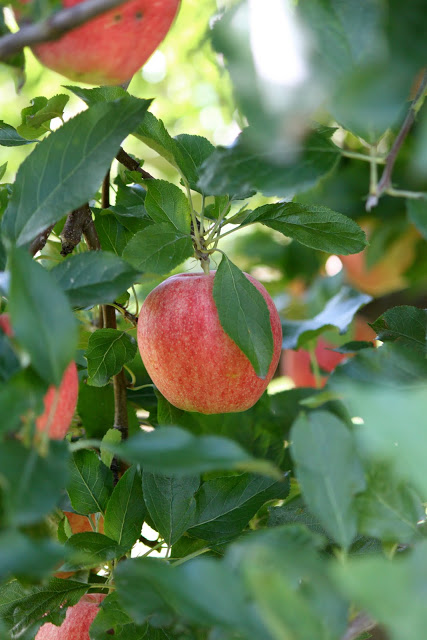 Those are Jonamac apples.  They are a cross between a Jonathon and MacIntosh for those of you that are interested.  This combo makes for one TART apple.  Perfect for making applesauce.  Or eating straight up.  It makes good fun watching your kids faces twist from all the extreme tartness.
The applesauce we made this weekend was done in my crockpot, of course, wouldn't you think less of me if it wasn't?  If you've been a long time reader of my blog you know of my absolute love and adoration for my crockpot and well, if you are new just check out my Recipes Tab up top.  So now that it's September my trusty sidekick is revving up for another long haul, who's excited with me?
Okay, this recipe is another easy breezy one.  If you've never made applesauce before you must try it, it's so easy to do.  And with the crockpot it's even easier.  The ingredient list for this applesauce is simple and your prep time is quick. Are you ready?  This is a good one!
Crockpot Applesauce
Ingredients
10-12 apples (medium to large in size)
½ cup water
¼ cup sugar
1 tsp cinnamon.
Instructions
Core your apples and cut into chunks...really any size chunks will do.
You can peel the apples first if you like but I don't cause if you cook them in the crockpot the skins mostly dissolve.
Plus, why not get a little more fiber into your diet!?!
Mix your apples chunks, sugar and cinnamon together and pour into your crockpot.
Add the water and cook on low for 8-10 hours or high for 4-5.
You may need to mash up the apples a little depending on how chunky you want it!
This is super yummy served warm with vanilla ice cream or of course just as lovely served cold as is!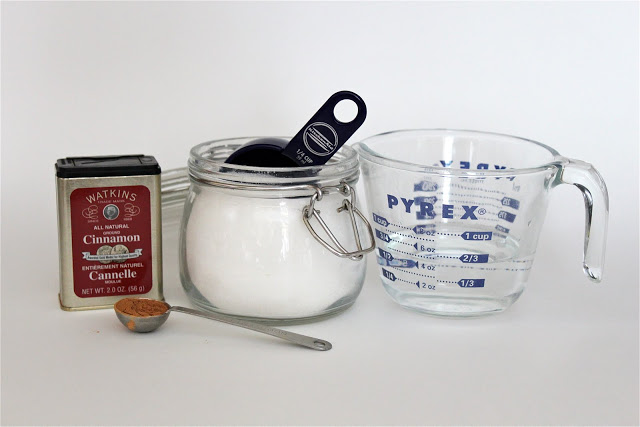 Your ingredient list…simple whadiditellya!
**Side Note**  Depending on your apple variety and your taste preferences you may need more sugar.  Remember it's always easier to add more than to take it away!!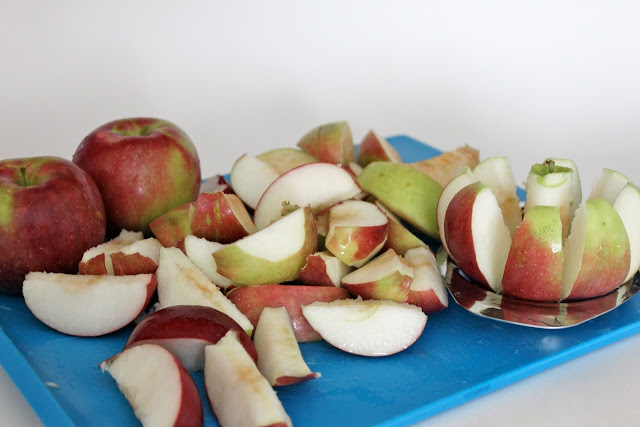 All you do is cut up those apples into chunks…if you have an apple slicer it makes this job even easier.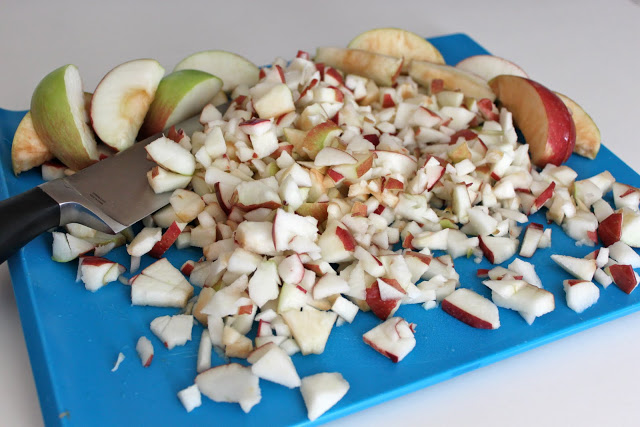 Slice, chop, cut…you get my drift!
Mix your apples together with the sugar and cinnamon and pour into your crockpot.  Cook on low for 8-10 hours or high for 4-5 hours.
Then, you get this deliciousness at the end of a hard day's work
*wink wink*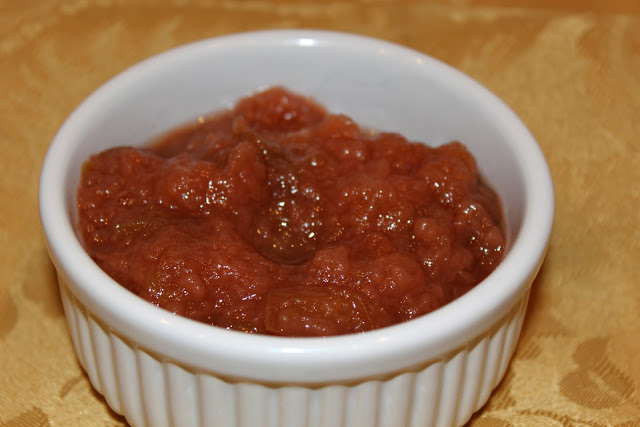 Aren't you happy Fall is finally here!!
Me too!