This post brought to you by Sargento® Cheese. The content and opinions expressed below are that of Smashed Peas and Carrots.
All this fall weather has my body craving warm and cozy foods…does that happen to you? I feel like I am constantly making or baking something up in the kitchen, hmmm, maybe that's just to keep my house warm now that the weather has cooled down a bit? Do you have your heat on now, we always try to wait it out as long as we can…pass me a blanket please! One thing we have been loving for dinners are these super quick and easy French Dip Sliders, they can be made in 30 minutes, hooray! The obey gooey melted cheese, the thick slices of roast beef, the onion-y au jus dipping sauce…it's enough to keep me cozy and warm all Fall (and Winter!) long!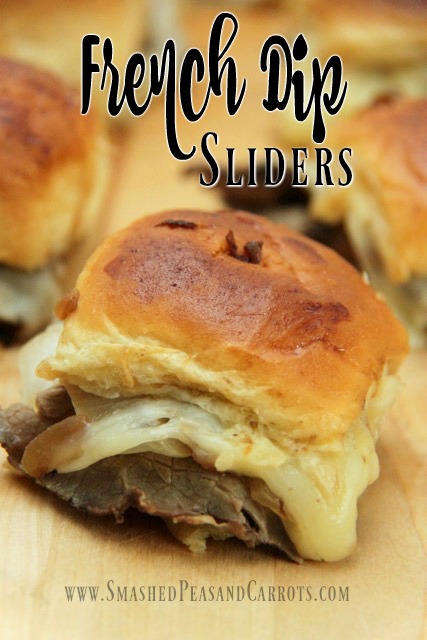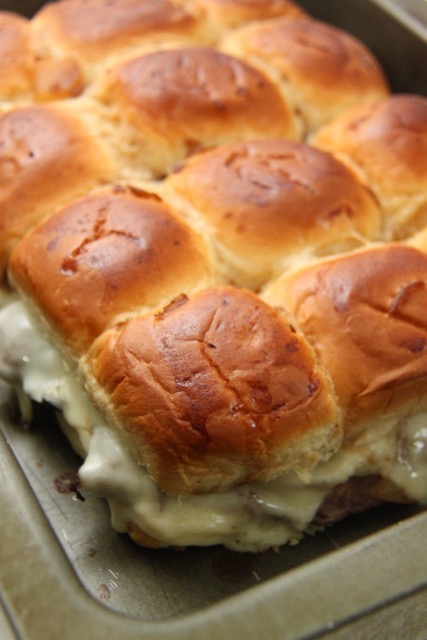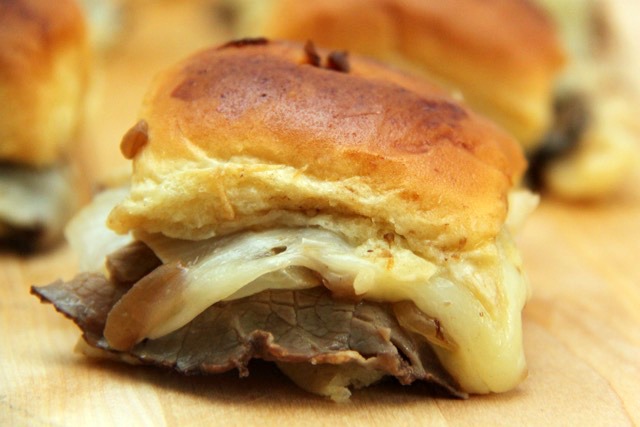 You seriously cannot go wrong with these sliders. They make the perfect choice for Sunday football parties and make and even better choice for weeknight dinners when you want something delicious and filling but that won't take forever and a day to make!
For me, what I love most about French Dip Sandwiches is the cheese! I vacillate between provolone and swiss…both such delicious options! I love dipping them into the Au Jus sauce and having that big string of melted cheese pull apart from the sandwich when I take a bite. So dang good!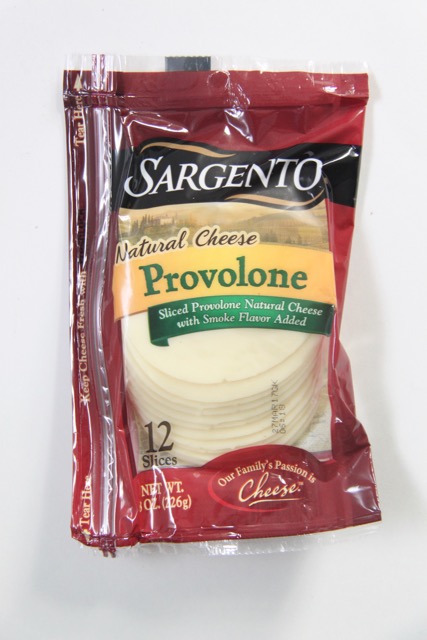 To make these Easy French Dip Sliders I always use Sargento® Sliced Cheese as they are always made from 100% real, natural cheese. I love the slightly smoked flavor of the Provolone cheese which I think adds another level of happiness to my taste buds so for this recipe I chose Provolone but you could easily sub Swiss!
To make these Easy French Dip Sliders you will need the following:
Easy French Dip Sliders
Ingredients
2 tbsp butter
1 medium onion, sliced
1 (14.5 oz) can beef broth
1 (10.5 oz) can french onion soup
1 lb of thick deli sliced roast beef
1 (8 oz) package Sargento® Provolone Cheese Slices
1 package of 12 slider buns
Instructions
In a large pan, saute onions in butter over medium heat until transparent and carmelized, about 10 minutes.
Add in roast beef slices, beef broth, and french onion soup and simmer for 5-7 minutes.
In a 9 x 12 baking dish, place the bottom halves of the slider buns.
Using tongs, layer with roast beef and onions, then layer sliced cheese, and finally, drizzle with the au jus sauce left in the pan.
Place the top halves of the slider buns over top and press down slightly.
Drizzle more au jus sauce over top along with some chopped carmelized onions if you desire.
Bake at 375 degrees for about 10 minutes.
Serve with Au Jus sauce for dipping, enjoy!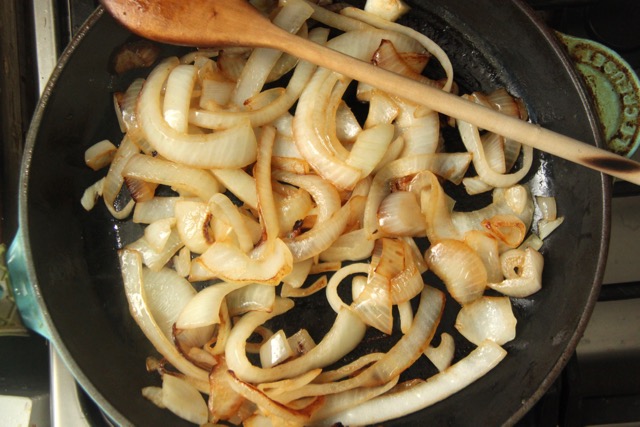 Number one…carmelize those onions!! A must for good Au Jus!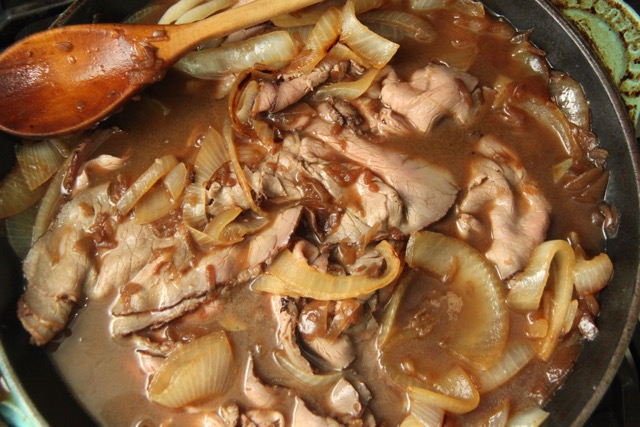 Once the onions are browned and transparent, add in your roast beef slices, french onion soup, and beef broth…let simmer for 5-7 minutes. Then time to layer your sliders!!!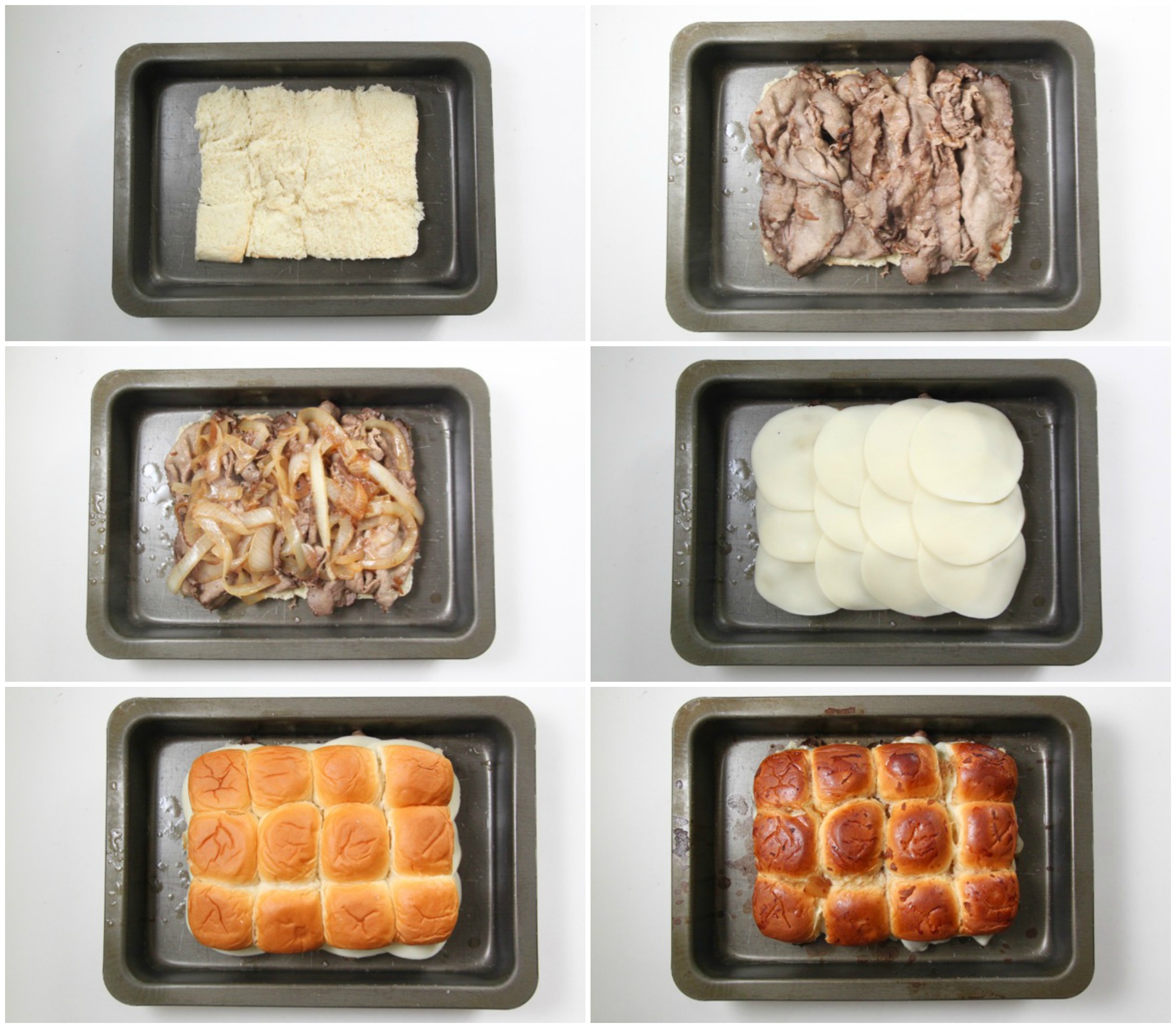 So layering is pretty simple but for funsies I thought I would do a picture step-by-step cause I'm good like that! 🙂
Bottom half of slider buns
Roast beef
Onion slices
Cheese!!! (you can add a drizzle of au jus here if you'd like…I won't tell anyone! ;-))
Top half of slider buns (you can add another drizzle of au jus here as well!)
Bake at 375 degrees for 10 minutes and you get this!!!

So easy and so good! Gotta love Sargento® Slices!! By the way, did you know that Pasteurized Process Cheese Food (PPCF), sometimes known as American slices, is only required to contain 51% real cheese?!!! Isn't that crazy? It's not cheese at all!! Thank goodness Sargento® Slices are always 100% real, natural cheese!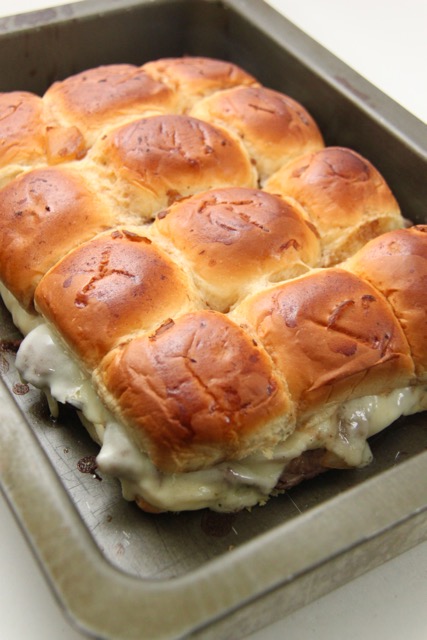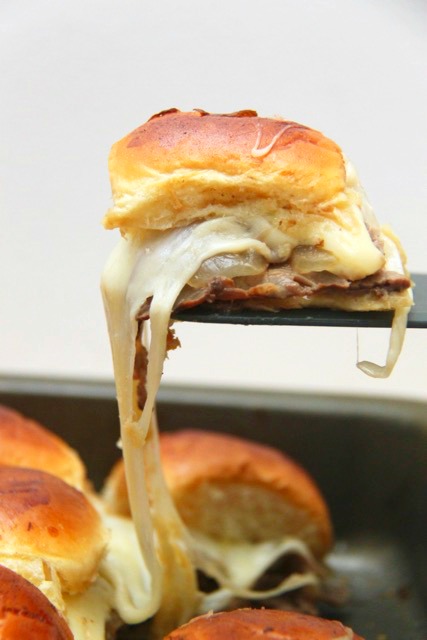 Oh man, that delicious stringy cheese moment. Let's all just have a moment of reflection here. Praise hands.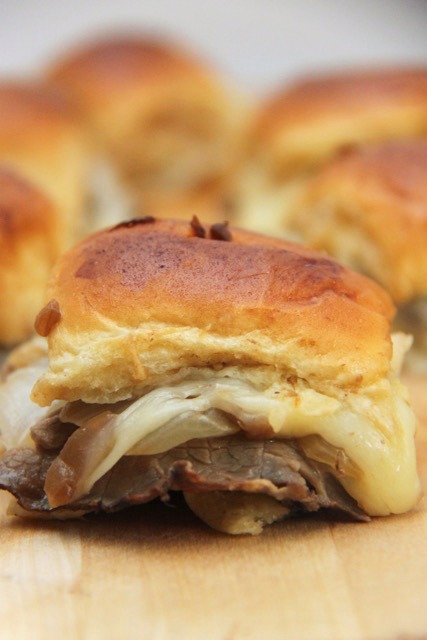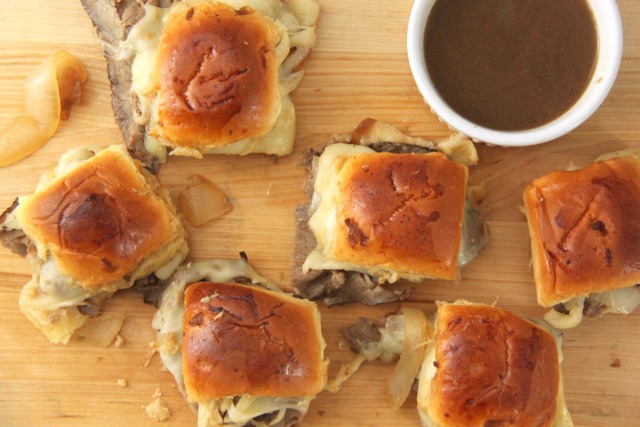 I hope you enjoy this recipe…it truly is an easy one…and delicious too. It is a winner through and through!
Interested in learning more about Sargento? Follow them on Instagram or Facebook to learn more and get lots of delicious recipes!
Thanks for stopping by today!
Love,
Maggie