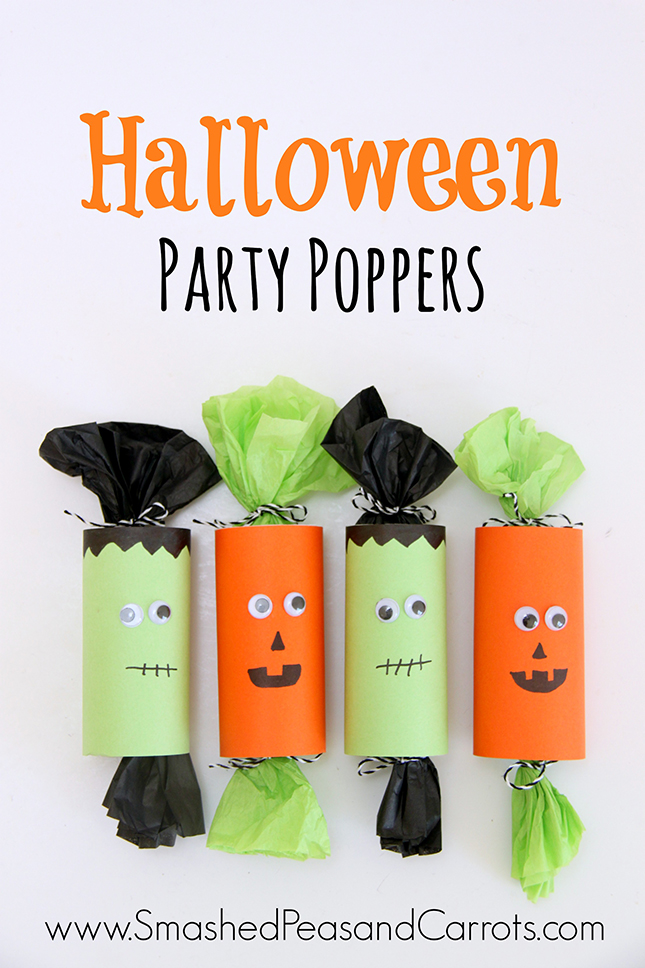 Whoa! Less than one week until Halloween, are you ready? We had a bunch of pre-Halloween festivities this weekend…Halloween parade at my littles' school, trunk-or-treat, and a pumpkin carving party! And I'm happy to say all costumes survived and are ready for my littles' school parties this week and HALLOWEEN! A fun thing we had at our halloween party were these cute little favors for all the kids to take home. These Halloween Party Poppers were a huge hit and they are so easy to make too, a perfect last minute party detail!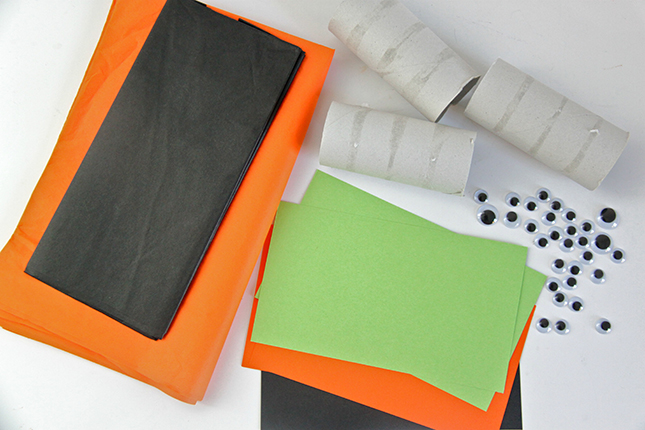 To make these Halloween Party Poppers you will need:
Empty toilet paper rolls
Card stock cut in 4 inch x 6.75 inch pieces
Tissue paper
Twine
Googly eyes
Glue stick or tape runner
Sharpie and/or white ink gel pen

These are so easy…are you ready to make a whole bunch of party favors in mere minutes?
First, wrap a piece of card stock around one toilet paper tube and glue closed with either your glue stick or tape runner. Press the seam to seal it well.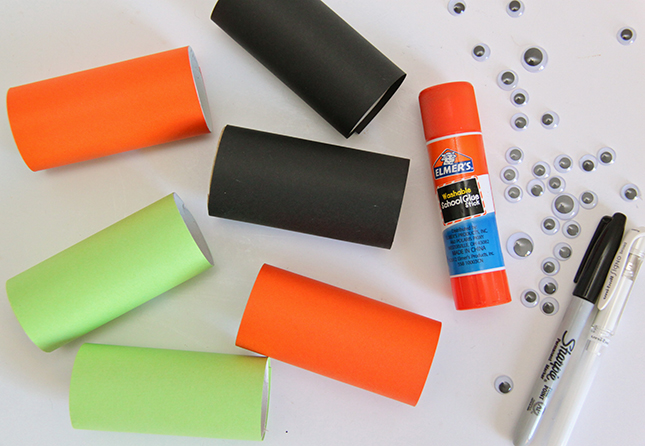 Now it's time to decorate! Glue a pair of googly eyes onto each roll and make a mouth and/or nose and maybe even some hair for your Halloween creature using a Sharpie marker or a white gel pen. I made bats, jack-o'-lanterns, and frankensteins!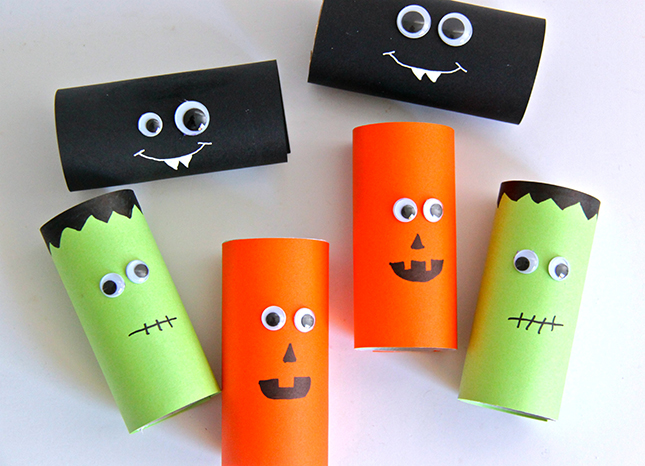 Spooky!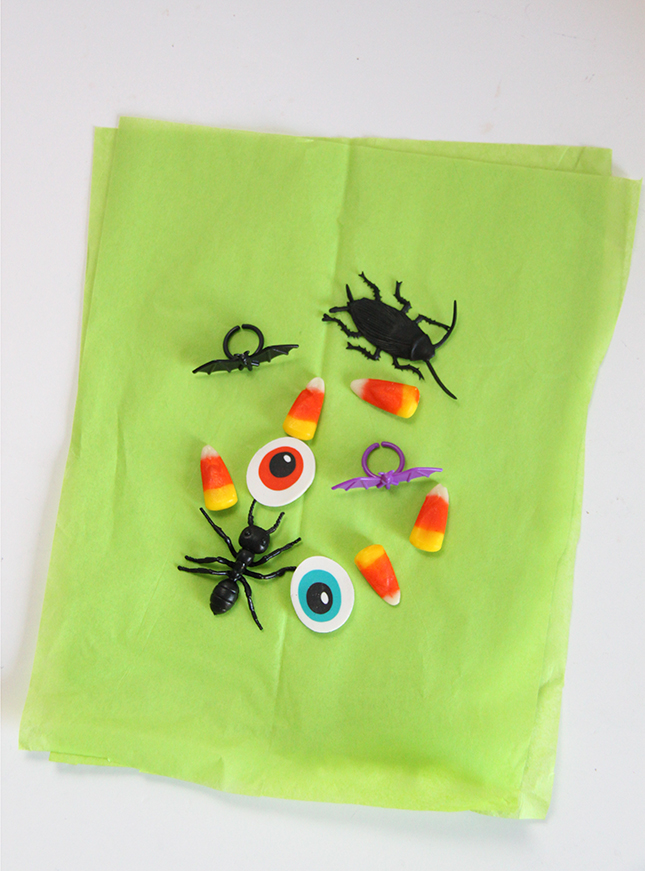 Next, cut a couple pieces of tissue paper measuring around 10 x 10 inches and place some fun halloween party favors in the center. Fold up the goodies, twist the ends slightly and fan them open, and tie with a piece of twine.

Carefully slide your tissue paper pouch inside the toilet paper rolls and voila! You have yourself some pretty darn cute Halloween Party Poppers!!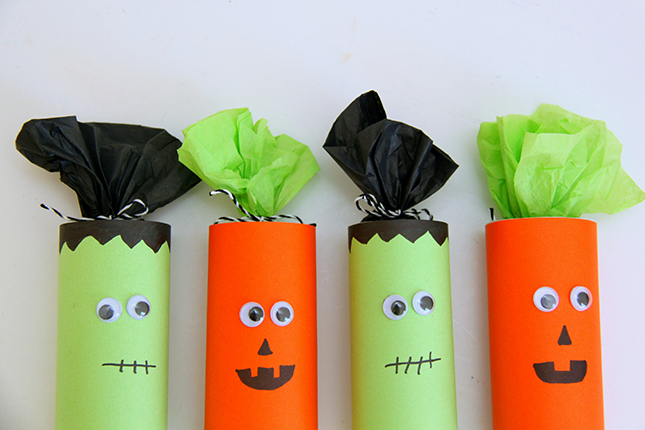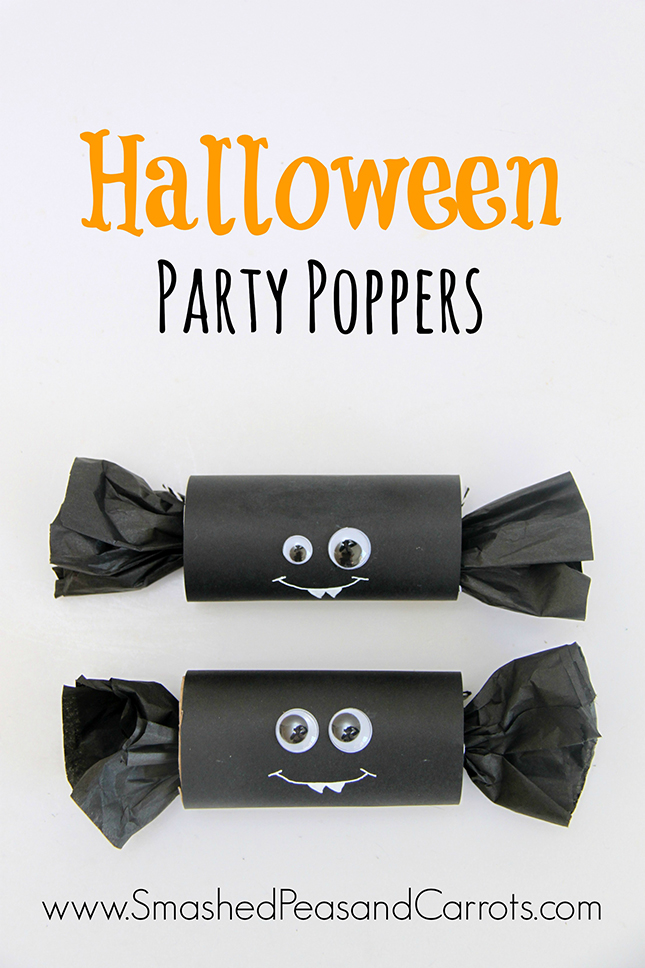 This post was brought to you by Joann's and you can find more last minute Halloween DIYs by following their hashtag #DIY4Halloween. You can also share your own Halloween ideas by posting them to your social media channels with the hashtag #DIY4Halloween! And if you need more inspiration check out Joann's site here!
Thanks for stopping by today!
Love,
Maggie