One of my favorite quick and easy sauces to use in my home is my easy homemade Lemon Garlic Butter Sauce. It's so flavorful with the tartness of the lemon and the zest of the garlic. I don't like to use too much butter because I feel like it makes the sauce feel heavy and too oily, but just a little bit softens the sauce just so and allows it to stick to your noodles just right! Since we are always trying to up the veggie intake in our home with our meals I have been making this sauce for zoodles, aka zucchini noodles! They are the perfect accompaniment for this sauce and make my Lemon Garlic Butter Shrimp and Zoodles a winner of a dinner in our house every time!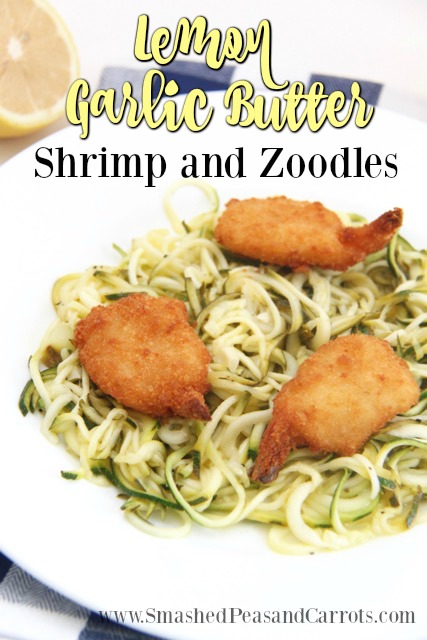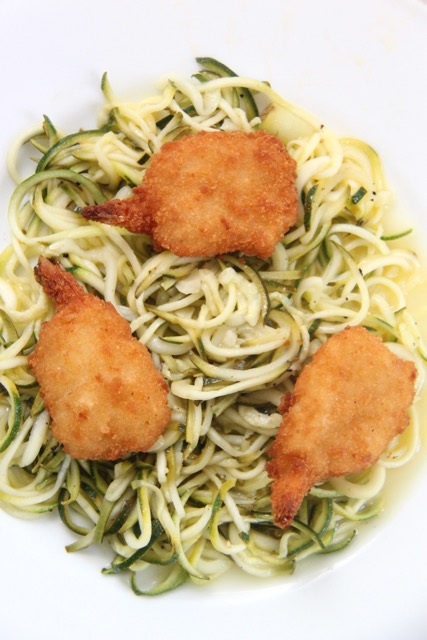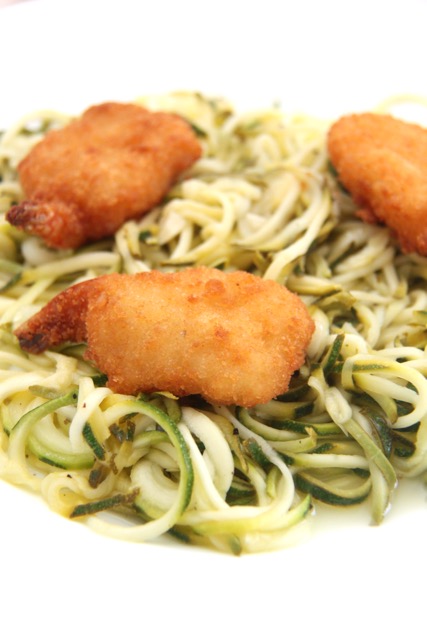 You seriously cannot go wrong with this dish…lemon…garlic…butter…all the ingredients of a lick the platter clean kinda meal.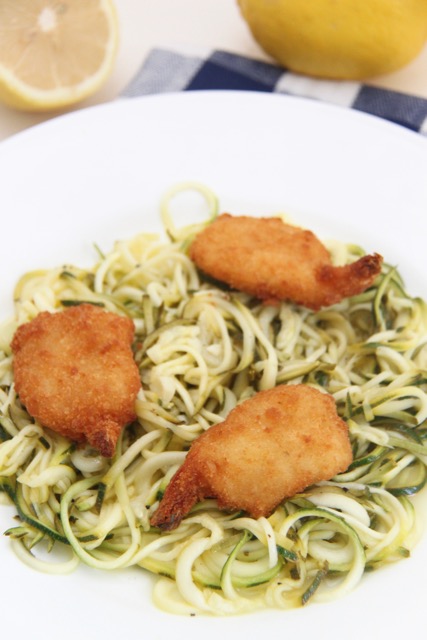 Aside from adding this amazing sauce to zoodles to increase our veggie intake we also love to add in some protein by the way of SeaPak Jumbo Butterfly Shrimp…yum! I can always find SeaPak at our local Walmart in the freezer aisle so an deliciously easy meal is never to far of a drive!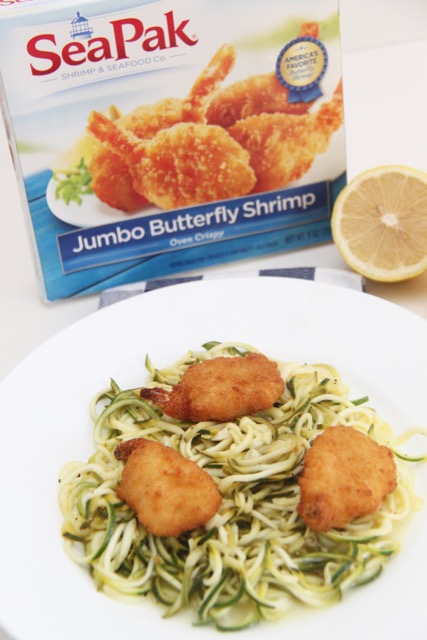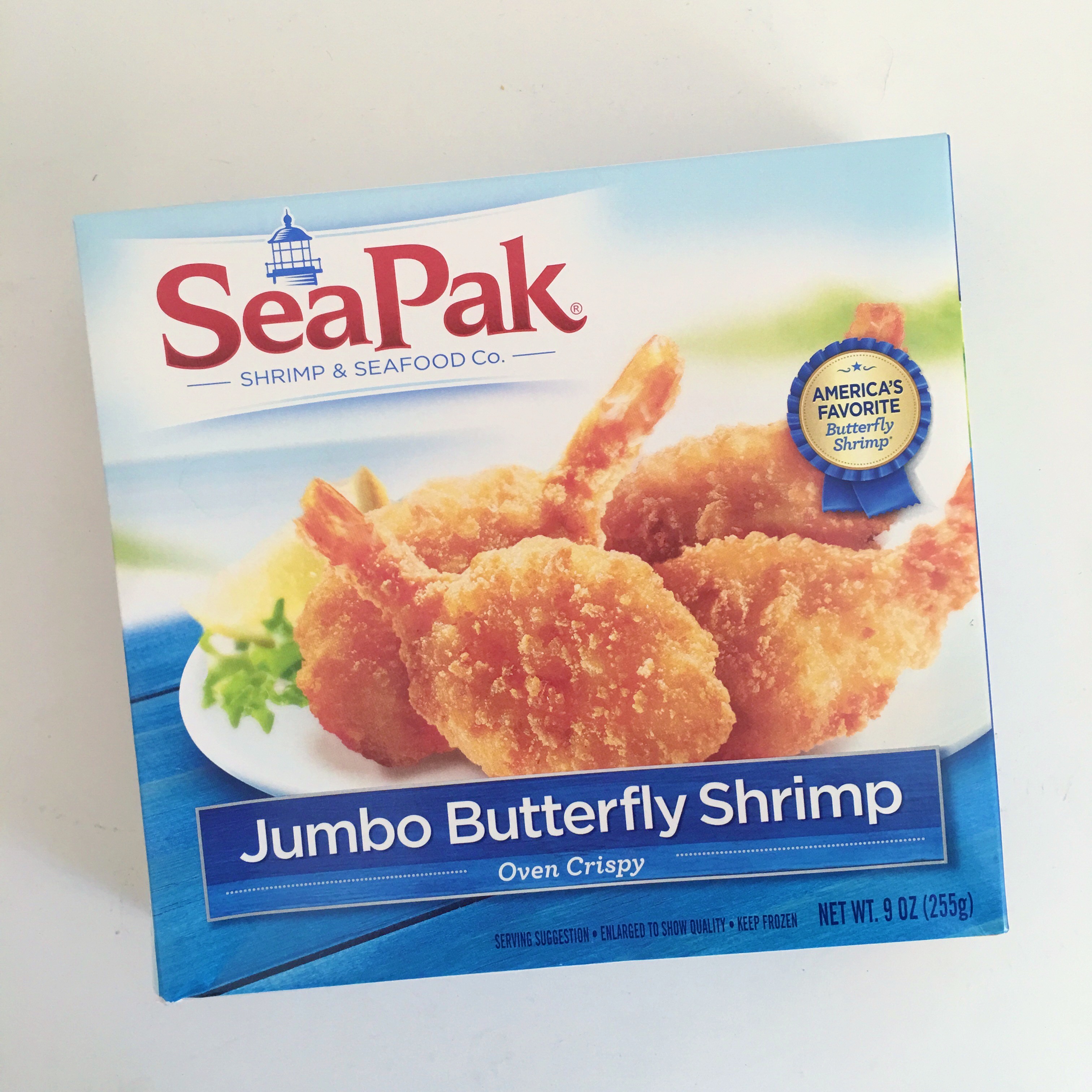 Here is my super simple and crazy delicious recipe, the perfect quick dinner meal idea!

Lemon Garlic Butter Shrimp and Zoodles Recipe
Ingredients
1 box SeaPak Jumbo Butterfly Shrimp, cooked according to package directions
1 lb zucchini, spiraled into noodles (aka zoodles)
4 tbsp butter
¼ cup lemon juice
1 clove garlic, chopped
salt and pepper to taste
Instructions
In a sauté pan over medium heat, melt butter and add in chopped garlic and sauté for about 3 minutes.
Add in lemon juice and mix well.
Then add in zoodles, stir until well coated, and cook until heated thoroughly, about 3 minutes.
Salt and pepper to taste.
Place Lemon Garlic Butter Zoodles in a serving dish and top with Jumbo Butterfly Shrimp.
Serve and Enjoy!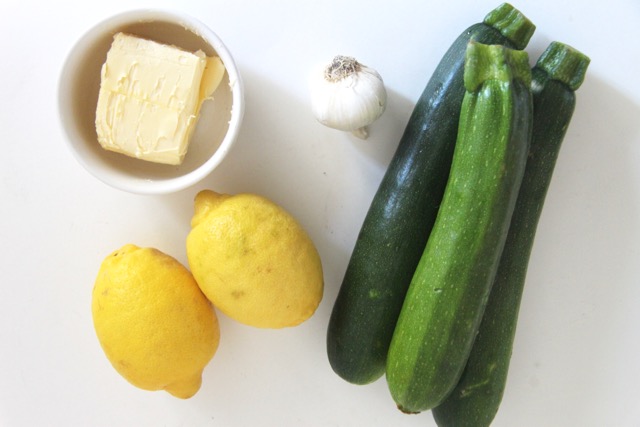 Like I always say, I love a meal with simple ingredients!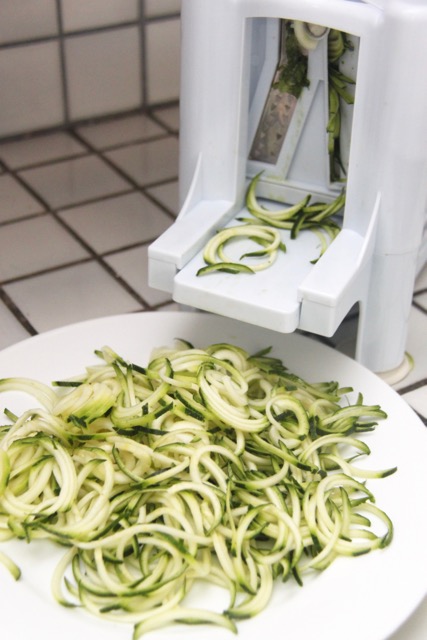 If you don't have a zoodler, you need to buy one now! They make making zoodles crazy easy…even my 4 year old can do it! And not only can you make zoodles but you can also make sweet potato strings, apple strings, carrot strings…I mean the list goes on!!! This is the one I bought and it has held up so well!! We have had it for a few years now and it still kicks booty!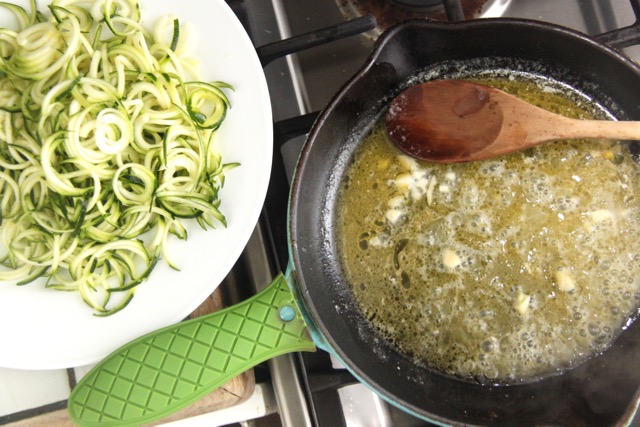 To make this recipe, noodle up about a pound of zucchini and set aside. Then, in a saute pan, melt the butter, add in chopped garlic, and then add in lemon juice. Stir until well combined and then add in the zoodles. Cook for 3-5 minutes and then season with salt and pepper. While you are making your sauce bake your SeaPak Jumbo Butterfly Shrimp according to the box directions. Once the zoodles are heated thoroughly, plate them up and add your shrimp on top!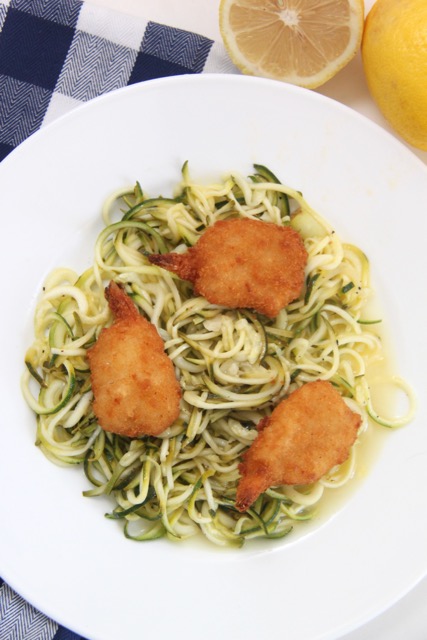 Yum squared!!!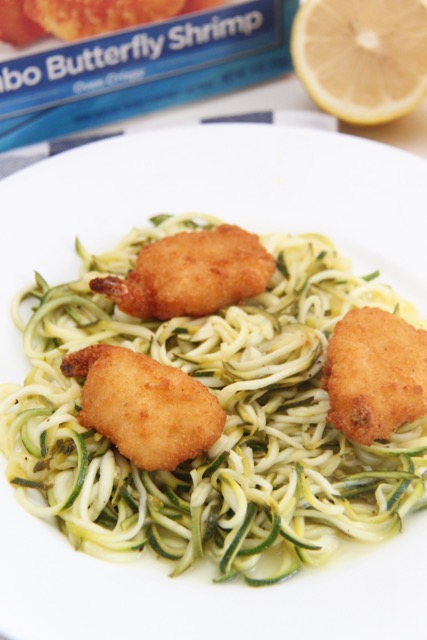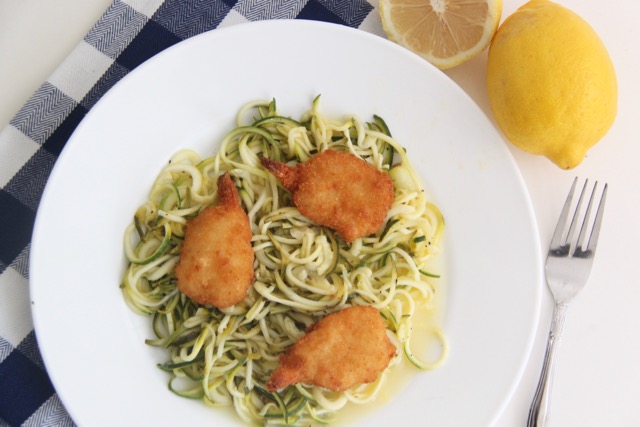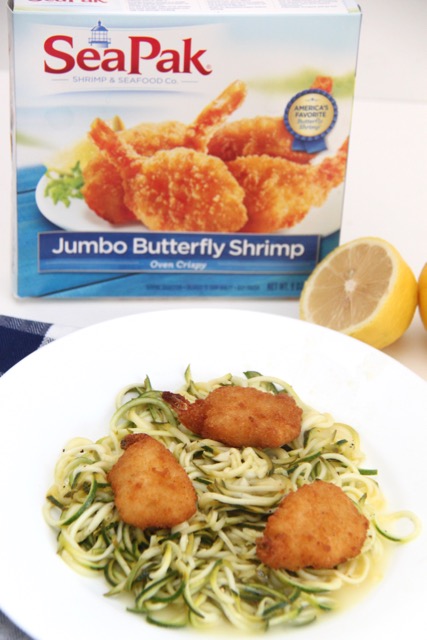 Want to find more great recipes using SeaPak products? Check out their social media pages below:
Facebook // Pinterest // Instagram
And find SeaPak products near you with their store locator found here!
Thank for stopping by today!
Love,
Maggie
This is a sponsored conversation written by me on behalf of SeaPak. The opinions and text are all mine.