OMGosh, you guys! This week we are finally getting temps up in the 50's….it's unreal…snow is melting, grass is peeking out, and happy sunny days are happening more often than not. Spring is on it's way and our six months of winter may actually be coming to an end! So, of course, with warmer weather finally in my horizon I am starting to think about all things green like seeding my garden outside (oh joy!) as well as sprucing up our greenery inside. I decided I just had to make new Spring planters for my succulents and what says Spring more than Ombre Dyed Eggshell Succulent Planters? Nothing I'm sure!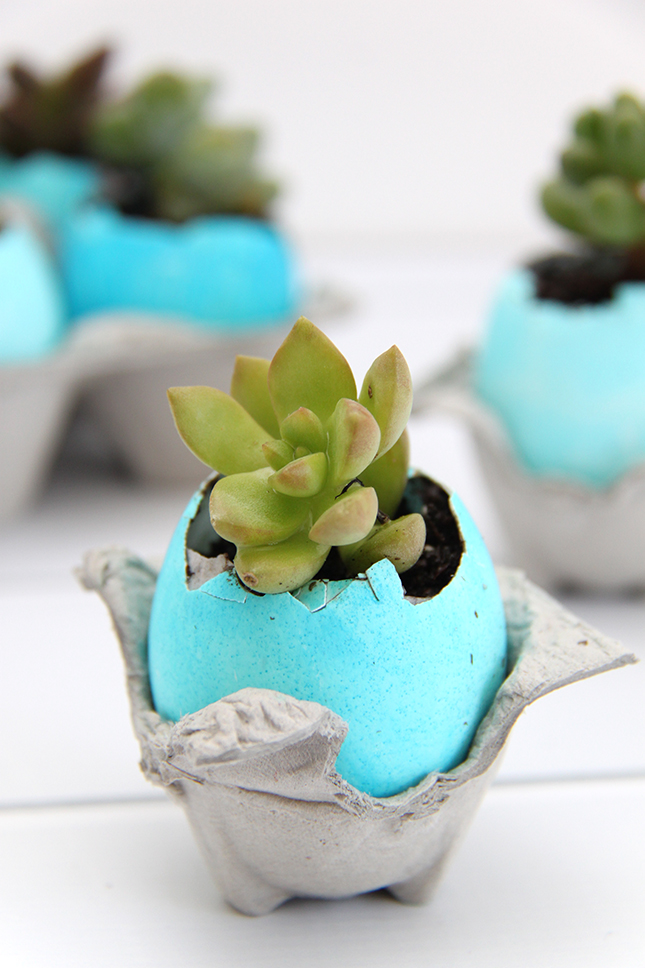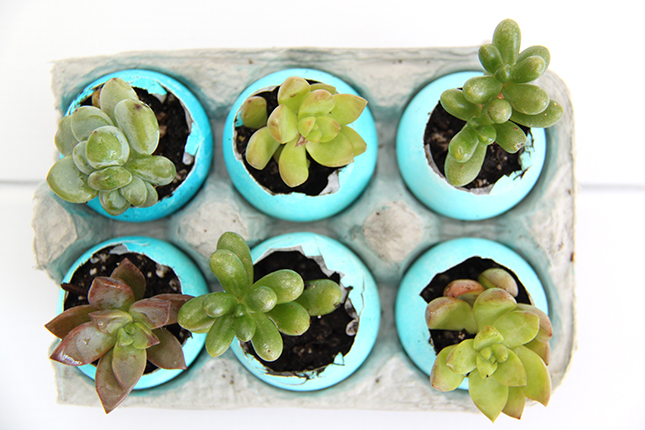 I can't get over how lovely these planters turned out. The eggshells fit my succulents perfectly! Don't you love when that happens?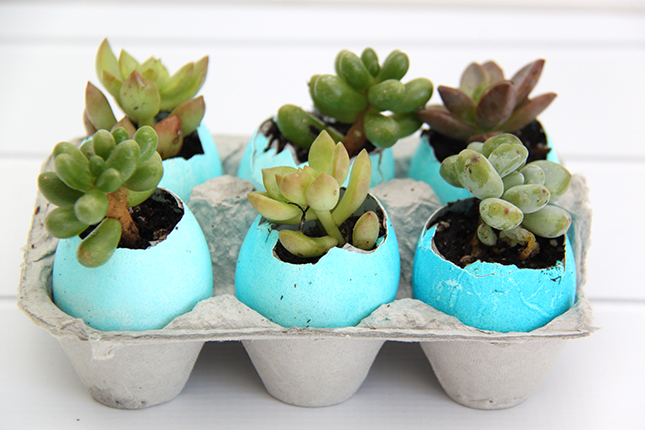 To make these you will need the following:
Ombre Dyed Eggshell Succulent Planters
One PAAS Color Cups Kit
1/4 cup vinegar
1/2 cup water
6 large eggs (uncooked)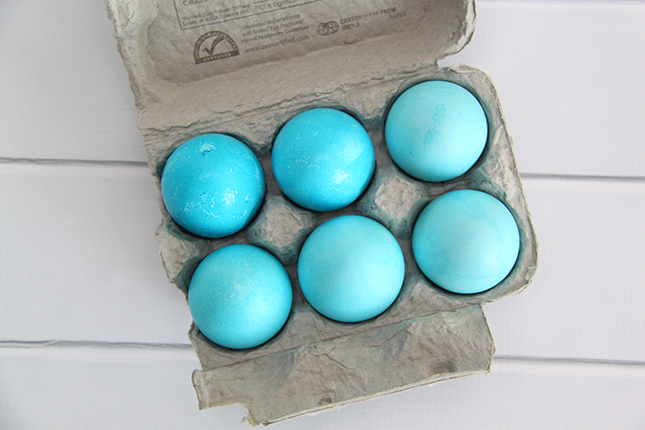 Choose which color you'd like to use for your Ombre Dyed Eggshells and then follow the directions from the kit to make the egg dye. Place one egg in the cup at a time (gently as they are uncooked), the first egg was dyed for 1 minute and then removed and set back in the carton to dry. The next egg went in for 2 minutes…then another egg for 3 minutes….you see where I'm going with this right? The darkest egg in the box was in for 6 minutes. Obviously this isn't an exact science and may depend on the type of eggs you are dyeing, you may need to add in a minute here or there to achieve your optimal colors.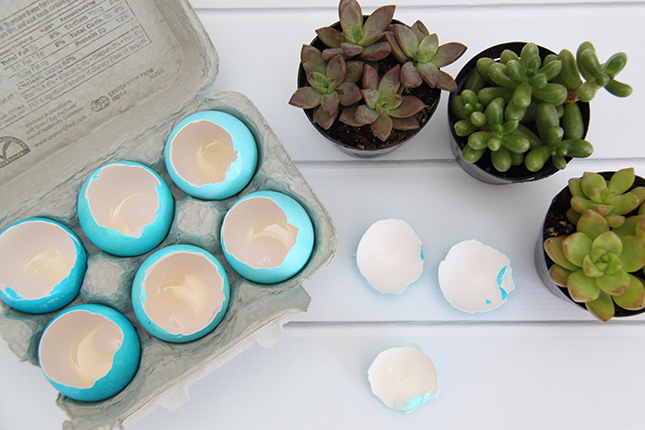 Once the eggshells are dry. Very gently crack the top 1/4 of the eggshell only. I lightly tapped the eggs onto our counter until I saw a thin line form and then used my finger to gently pry the rest of the shell off. Worked like a charm! Rinse out your shells (gently!) and then fill with moist dirt and the succulents of your choice.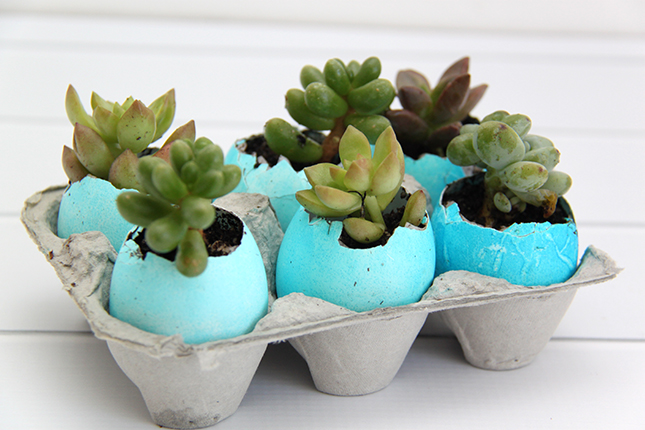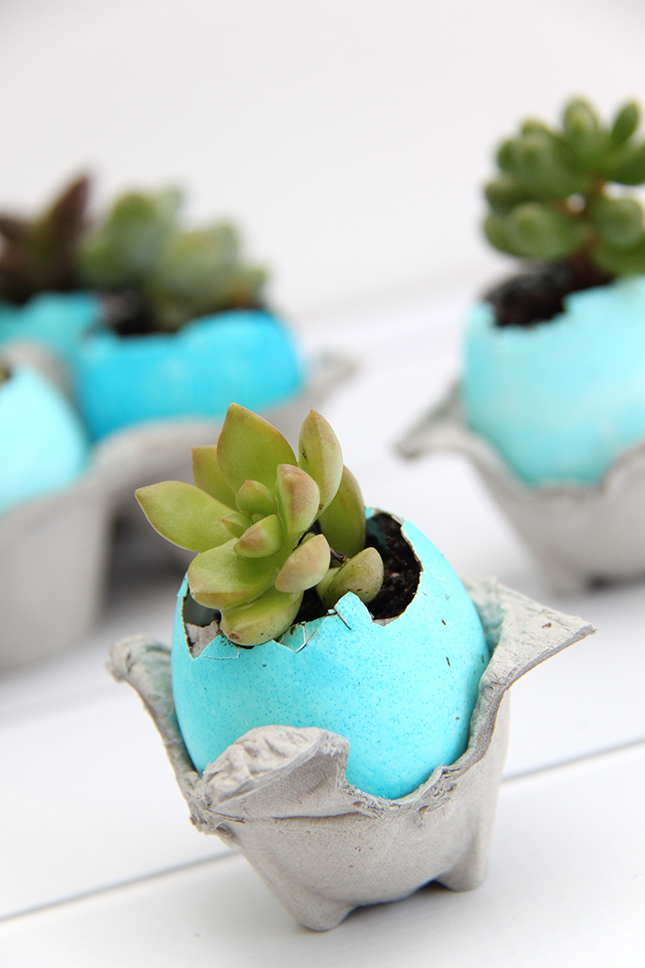 These would be so cute to gift to neighbors, teachers, or friends! You can even cut the carton so that each egg has it's own little carton stand. My kids thought these were so fun and now have one on each of their bedroom dressers!
Be sure to 'Like' PAAS on Facebook for details about the Ultimate Egg Off Easter Egg Contest starting 3/18. You could win $1K!
This post was brought to you by PAAS. All opinions are 100% my own. Find out more about their products here or connect with them on Facebook.
Thanks for stopping by today!
Love,
Maggie