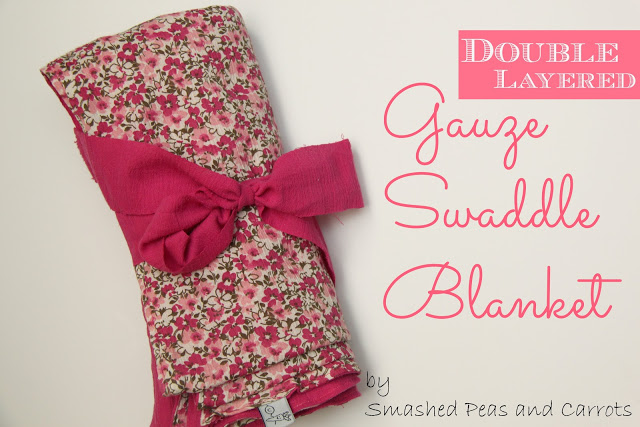 After Oliver was born this summer and we found out he was a boy, I sat down one night and sewed him up some of of his very own stretchy
Gauze Swaddle Blankets
that
Dana
shared on her blog a few months prior.  I still don't understand how I never knew about them before especially having Oliver be my 4th little babe, I guess I missed the big craze as I was using Noah's hand-me-down blankies with the girls.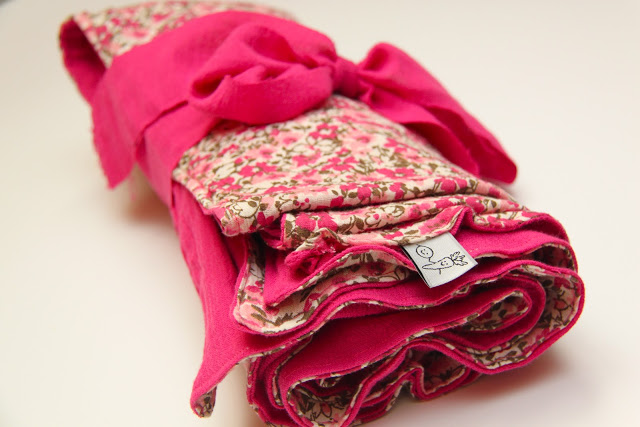 Well, Dana made them look so easy to make which they totally were and add in the fact that the gauze/muslin is super stretchy made them the perfect new baby wrap.  Plus I loved how lightweight they were for my summer baby which kept him nice and snug but not too hot (again, how did I not know about them before? I mean, hello! Oliver was my 3rd baby born in the summer!)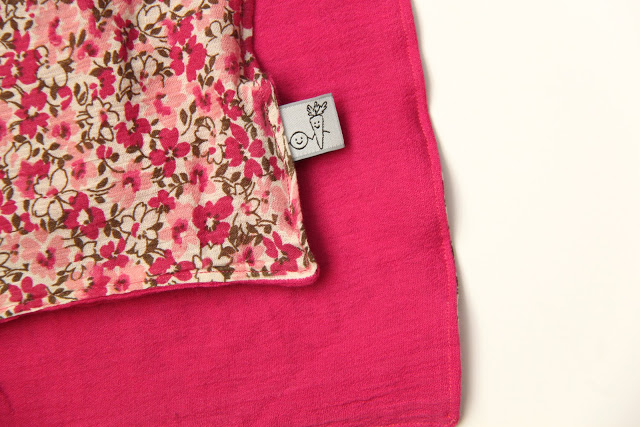 Well this past January I had a few lovely friends have their sweet bundles of joy all within a week of one another so I decided what better gift to bring to them then one of these blankies along with a nice warm meal .  This time of year though all those new little babes need to stay extra warm so I thought a Double Layered Cotton Gauze Blanket would do the trick.  Stretchy, Wrappy, Cozy goodness…Perfection!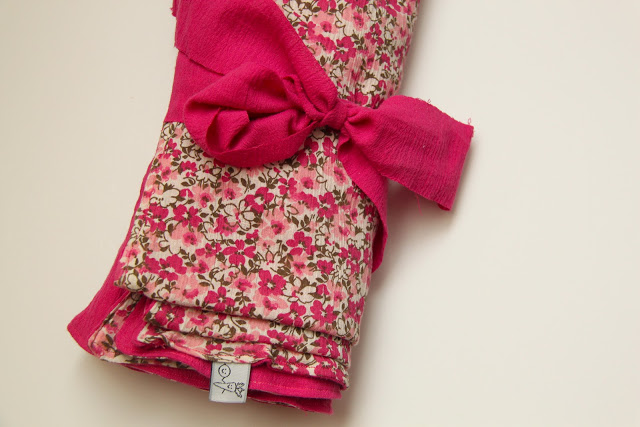 Double Layered Cotton Gauze Blanket:
Buy 1 yard each of two gauze (also known as muslin) prints. 

Layer them on top of each other, right sides facing, and sew around the perimeter using a 1/4 inch seam allowance. Leaving a 3-4 inch opening at one side for turning.

Turn the blanket right side out and topstitch around the perimeter of the blanket using a 1/8 inch seam allowance.  Make sure to sew the opening you left for turning the blanket right side out closed!

Press your seams.

Give as a baby gift!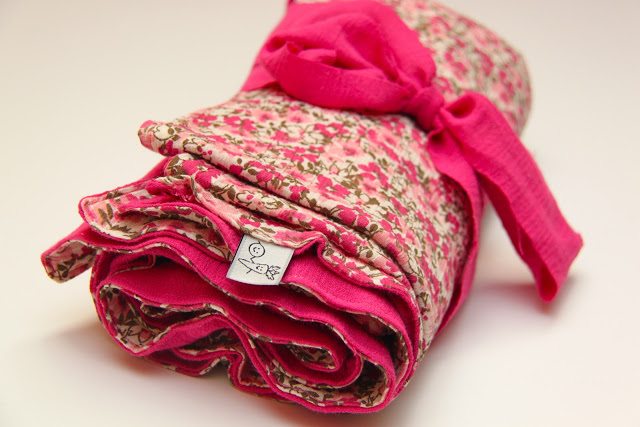 Super stretchy, super sweet. I hope you make a few for the winter babes in your life!
Thanks for stopping by today!
XOXO,