Growing up, the only way I'd ever be caught dead drinking milk was if it was in the form of a smoothie…and that's still pretty true today! And if you didn't already know, my momma made the best ones out there! My siblings and I would always get so excited when she would get the blender out and make us her delicious 3 Ingredient Banana Smoothie after school. I don't know what it is about mommies but don't they just make everything better than anyone else? This smoothie is definitely near and dear to my heart and because of that is one of the Smoothie Recipes I am most fond of and now so are my kids! I hope you love it as much as we do!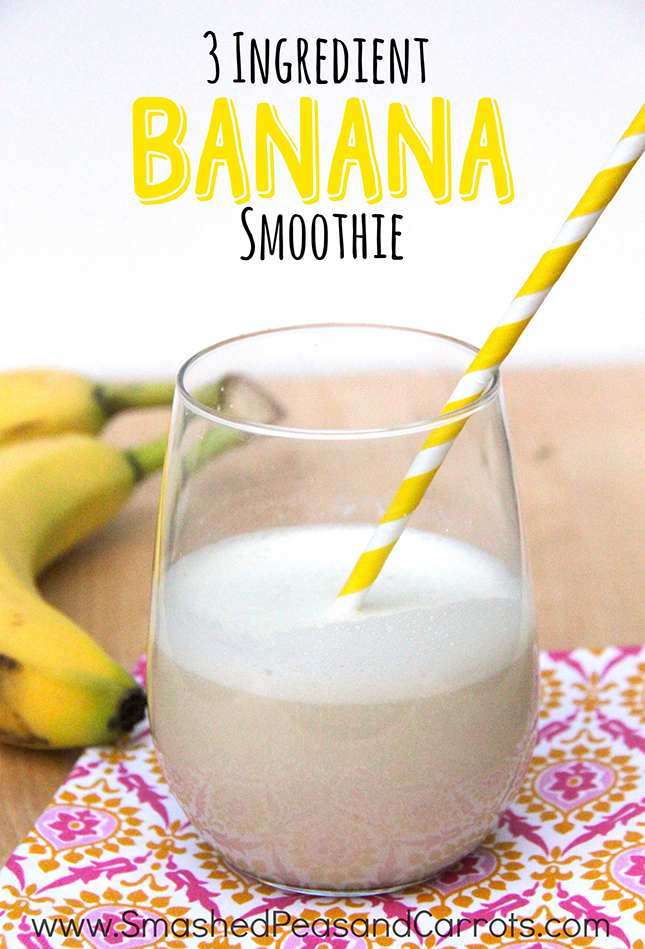 I have always had a special place in my heart for these smoothies so much so that I needed to share Grandma's recipe with my littles and make them smoothies too. It is a fun bonding thing we do together nowadays. Peel bananas, pour in milk, and in vanilla, and blend until nice and smooth. Then we each get a glass (I love these shatterproof wineglasses because they make the kids feel so fancy!) and a straw and chat about how their day went at school. It's a nice way to ease into the after school crazy before we are off to various activities!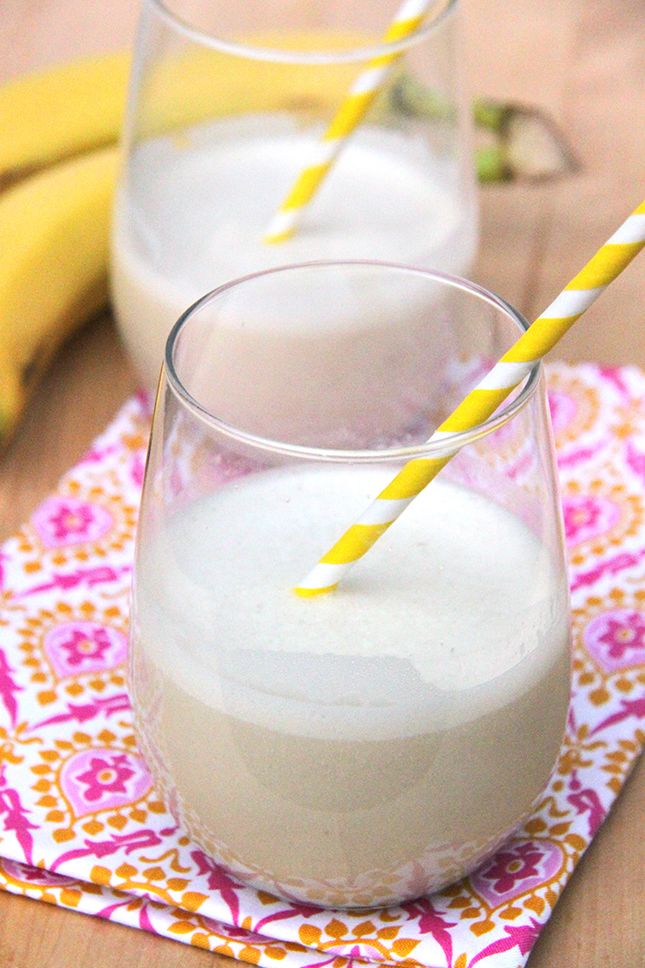 But like I said earlier, I am not a fan of milk. It's just not my thing. Now almond milk I love…and soy milk and well, most other non-dairy milks. It's a weird thing my tastes but hey their all mine and I'll gladly own them. So when we make Grandma's banana smoothies we always trade out the cow's milk for almond milk as that is what I tend to buy these days.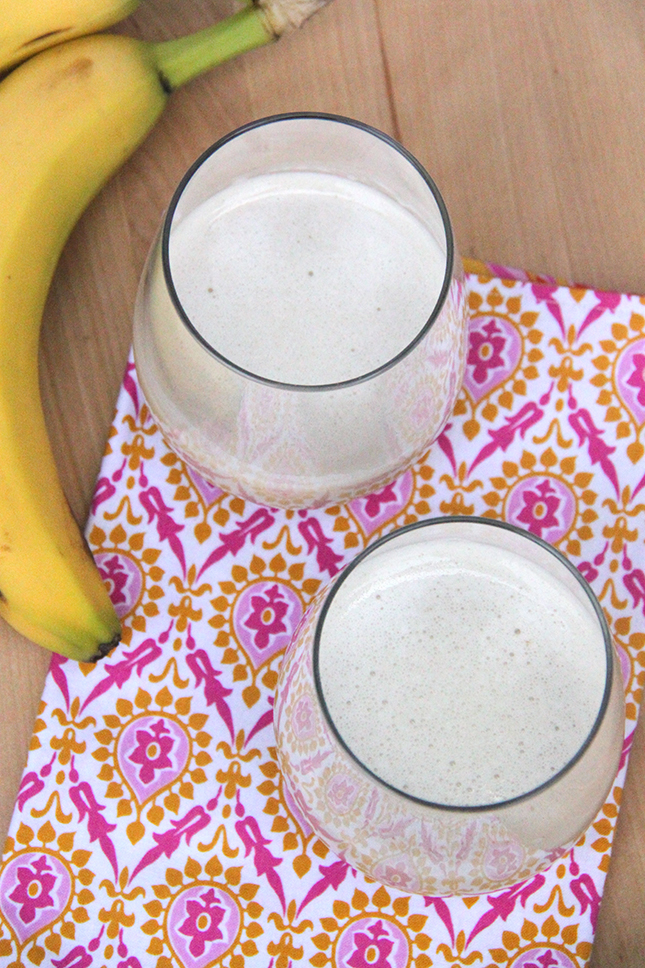 Now my husband who grew up a cow's milk fanatic, I mean like drinking a gallon by himself in just 2 or 3 days, had to let go of that habit when he met me. I never buy it, like ever. So all the while that we've been together he has climbed the almond milk train and hasn't really missed the other stuff at all. I personally think it tastes so much better and as a more recent convert he thinks it tastes like a perfectly good substitute which is all that matters when you want a bowl of cereal or a tall glass of milk to dip a cookie in!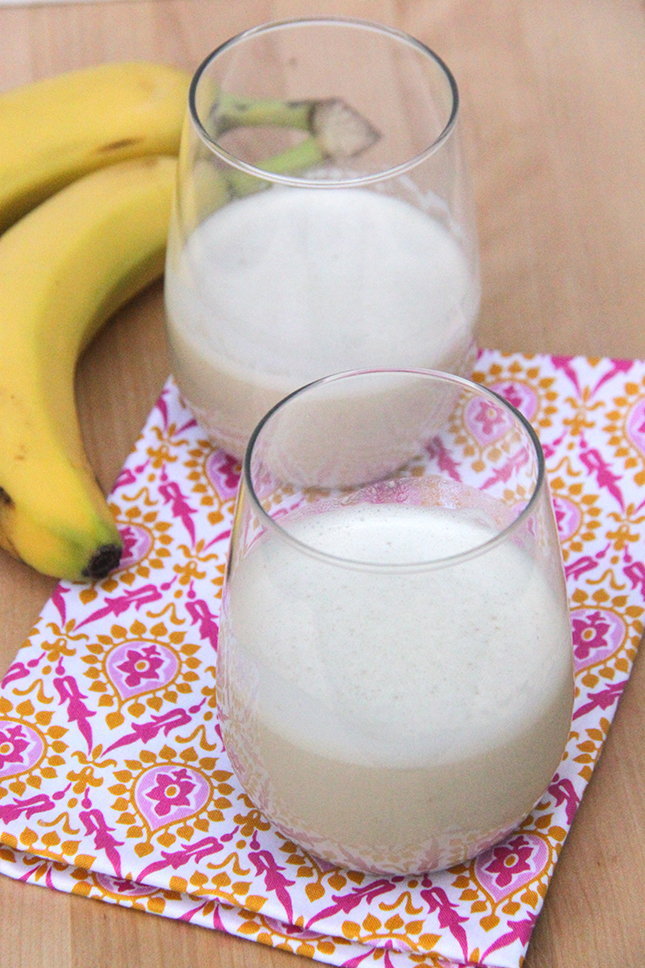 Have you tried the taste of Silk Almondmilk? If not, I highly suggest you take the Silk Almondmilk taste challenge, I think you will be pleasantly surprised! It is by far our go to brand when we buy almond milk, it tastes smooth and delicious and well, really you just have to try it! Here's our Banana Smoothie recipe to try it out in, you are not going to miss cow's milk one bit! And if you like Dairy-Free Smoothie Recipes you may like our Orange Julius Power Smoothie too!
3 Ingredient Banana Smoothie
3 Ingredient Banana Smoothie Recipe
Ingredients
2 ripe bananas, peeled
1 cup Silk Almondmilk
1 tsp vanilla
Instructions
Place all ingredients in blender.
Blend for 30 sec-1 minute.
Pour into cups and enjoy!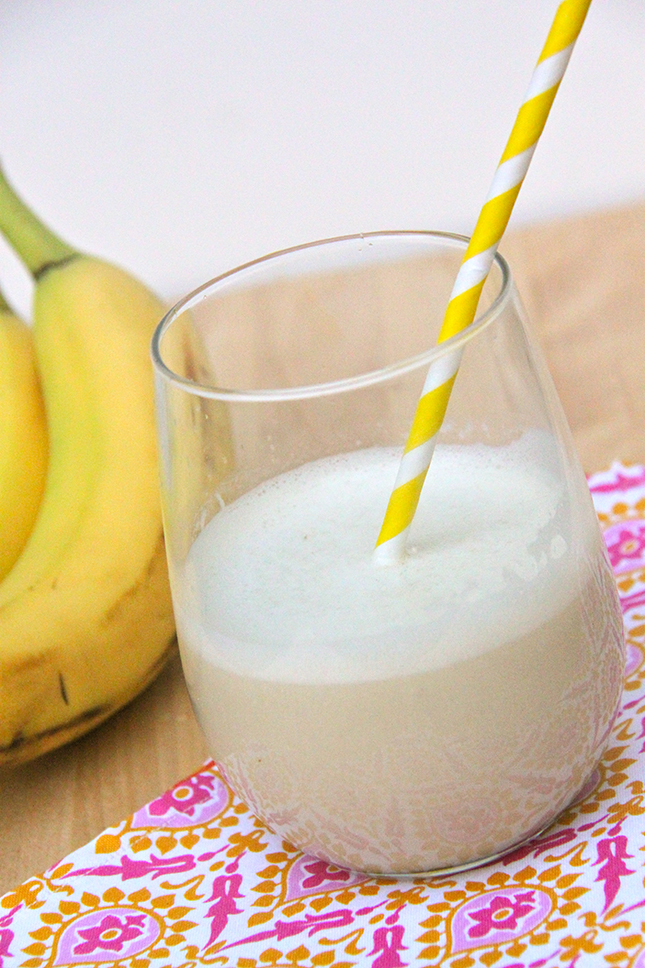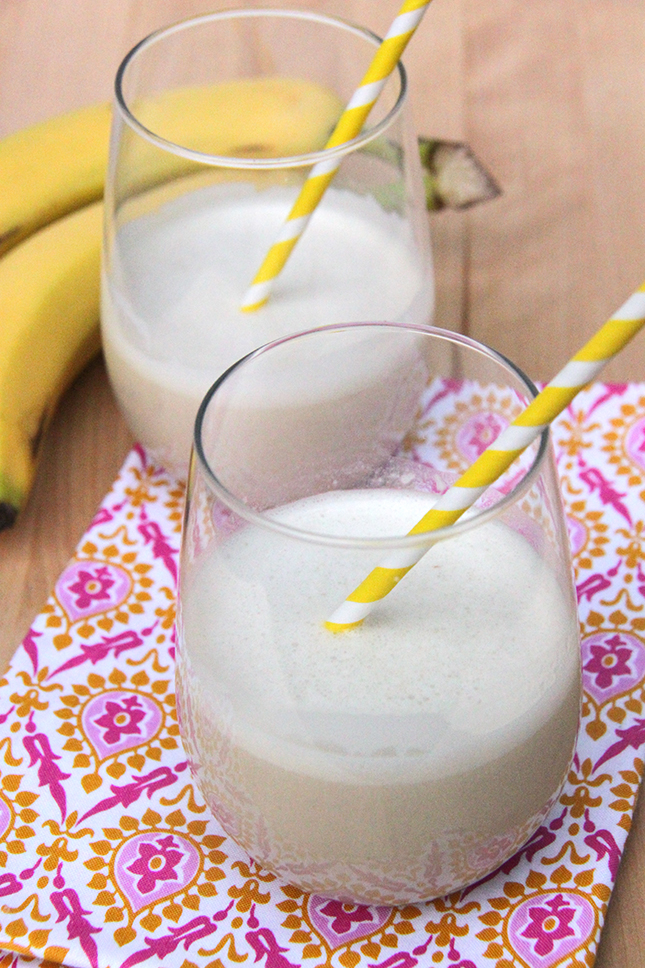 You can also sign up for the Silk eNewsletter to receive a free coupon to try Silk for yourself.
For more easy recipes, crafts, tips and tricks please LIKE Smashed Peas and Carrots on Facebook or follow me on Instagram or Pinterest for more great ideas!
Thanks for stopping by today!
Love,
Maggie

*Comments submitted may be displayed on other websites owned by the sponsoring brand.
This conversation is sponsored by Silk. The opinions and text are all mine.