Looking for a nice easy meal that comes together quickly and warms you up as well as fills you up on chilly fall nights? One of my family's favorite casseroles is a Baked Spaghetti Casserole full except since I am always looking for ways to lighten up dishes and add in more veggies I have started substituting the pasta in this dish for spaghetti squash. Let me tell you, it is just as good, if not better because it is better for you! My family loves it and they honestly didn't even know I subbed out the spaghetti for the squash until I told them, ha! This Baked Spaghetti Squash Casserole is a winner every time!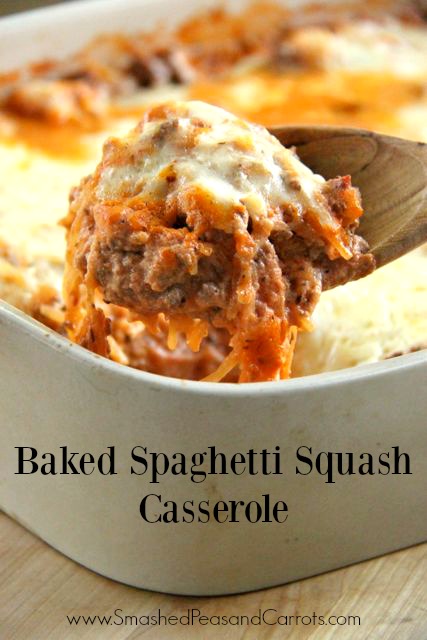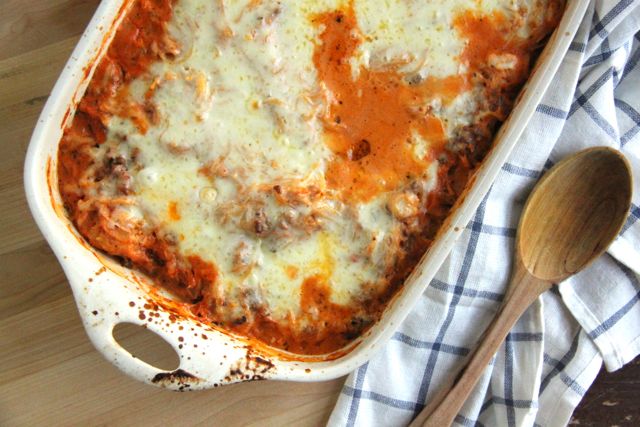 I love transforming traditional recipes and old family favorites with smarter ingredients. Especially if I can sneak in vegetables! You will not be disappointed with this Baked Spaghetti Squash Casserole, it's hearty and fills you up and can be made ahead and frozen for those busy nights too!

Baked Spaghetti Squash Casserole
Ingredients
1 medium spaghetti squash
1 lb ground beef
¼ onion, chopped
1 jar spaghetti sauce
1 16 oz container sour cream
½ cup parmesan cheese
1 tbsp italian seasoning
1½ cups shredded mozzarella
salt and pepper, to taste
Instructions
First, bake the spaghetti squash by cutting it in half and scooping out the seeds. Then place it scooped side down on a rimmed cookie sheet with ½ cup water.
Bake at 350 degrees for 30 min.
Once cool, use a fork and scrape out the squash. It will look like spaghetti noodles. Set aside.
In a large saute pan, cook the ground beef over medium high heat with some salt and pepper.
Add in the onions and cook until transparent.
Once the ground beef is browned, drain off the grease and add in the spaghetti sauce, sour cream, parmesan cheese, and italian seasoning and stir well.
Next add in the spaghetti squash and mix together until well combined.
Pour the mixture into a greased 9 x 13 inch pan and sprinkle with mozzarella cheese.
Bake at 350 degrees for 30 minutes with a piece of foil covering over the top of the pan.
During the last 5 minutes, remove the foil so that the cheese browns slightly.
Let cool for 10 minutes before serving.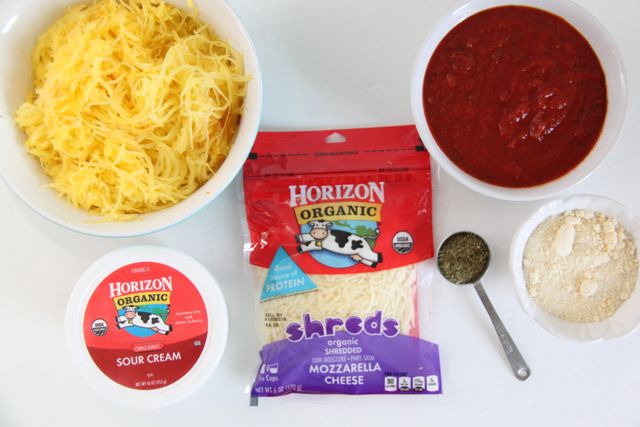 Yum, the makings of an incredible week night dinner! Spaghetti Squash, spaghetti sauce, parmesan cheese, italian seasoning, and  our favorite 
Horizon Organic Shredded Mozzarella Cheese and Sour Cream
.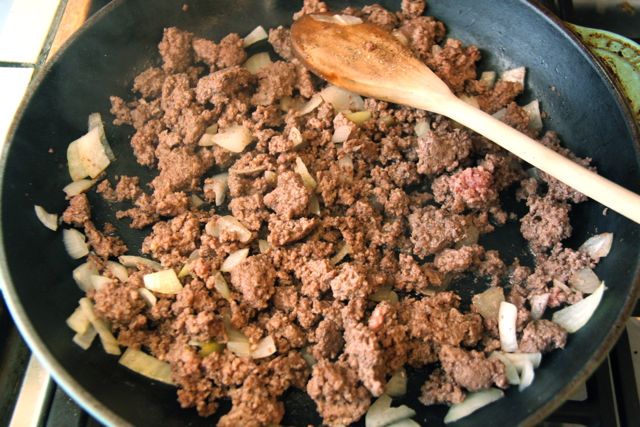 Just brown a pound of ground beef and sauté a 1/4 of an onion, chopped. Then add in everything minus the mozzarella cheese and mix it all together. Pour into a greased 9 x 13 inch pan, top with mozzarella cheese and bake at 350 degrees for 30 minutes!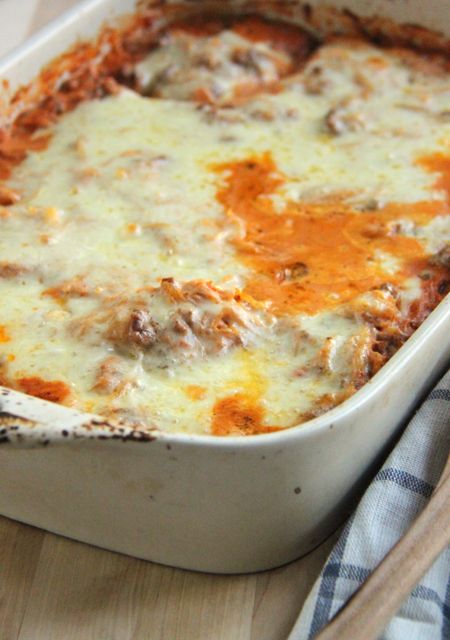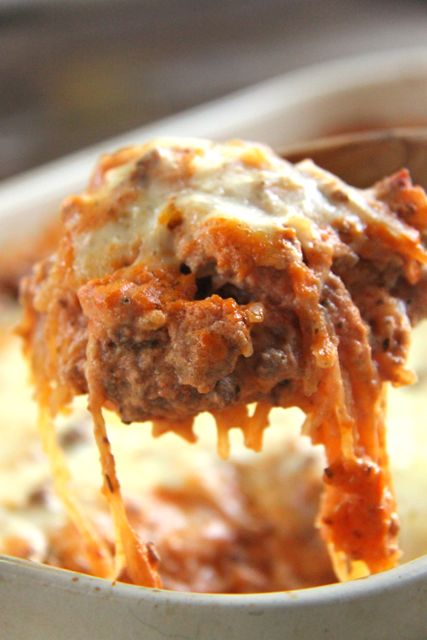 If that doesn't fill your belly I don't know what will!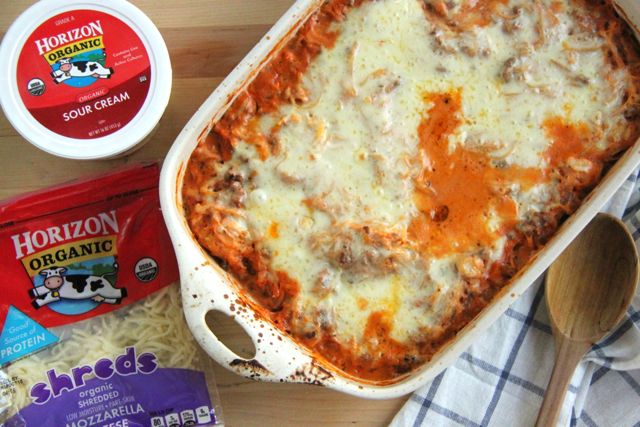 I hope you enjoy this family favorite recipe of ours made with smarter ingredients!
If you would like to find more about Horizon and their product line you can follow them via social media here:
Facebook // Twitter // Instagram // Pinterest
Thank you for stopping by today!
Love,
Maggie
This conversation is sponsored by Horizon. The opinions and text are all mine.