Here
is my most favoritist (yup, we'll call that a word) recipe for chicken salad, I use the full recipe when we entertain a crowd and just halve it when it's just me, the hubs, and the kidlets eating. It is
SO
good and
SO
easy! I get rave reviews whenever it's on the table, totally true story. You will love it, I promise! And you wanna hear the best part? It's even better the next day, so leftovers of this dish are always welcome at our house although not always available the next day…boo hoo 🙁
You can customize this recipe with lots of different add-ins too, that is if you like your chicken salad on the wild side. I like to add cranberries to mine but apples, walnuts and pecans are surely welcome to the party. The choice is up to you!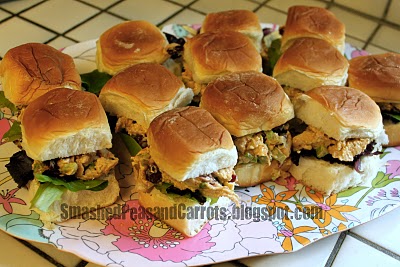 Chicken Salad for a Crowd
Ingredients
4 cups shredded or cubed cooked chicken
1 cup light mayonnaise
1 cup diced celery
2 diced green onions
1½ cups dried cranberries
1 tsp seasoning salt
1 tsp paprika
ground pepper to taste
Instructions
Mix together the mayonnaise, paprika, seasoned salt, celery, onions and dried cranberries in a large bowl.
Add chicken and mix until well incorporated.
Season with black pepper to taste.
Chill for at least one hour in your fridge.
Serve with a pretty sliced up tomato, or on croissants, potato rolls or, my favorite, Hawaiian bread rolls!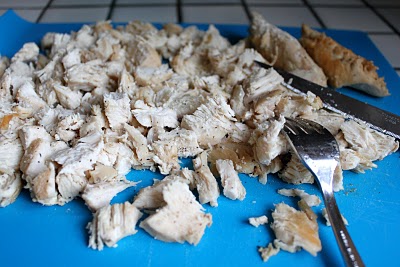 OK, so I usually cook my chicken up first, about 1.5-2 pounds of chicken breast usually does the trick.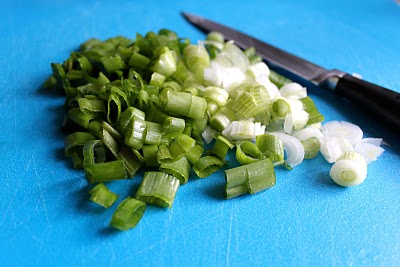 Dice up your green onion…all parts of it!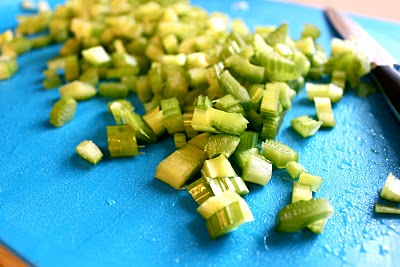 And dice up your celery too!
Mix together the green onions, celery, cranberries, mayonnaise, paprika, and seasoning salt in a large bowl.
Add in your chicken breast and chill for a good hour…let those flavors meld!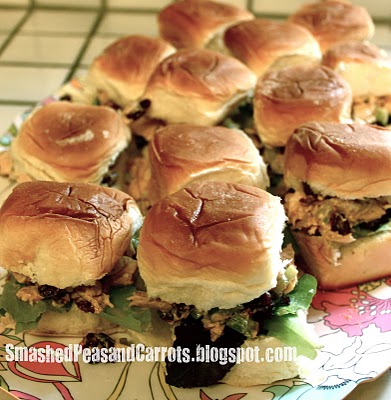 Then serve it up on some yummy Hawaiian rolls with a spring mix for added color.
If you're cool like me you can plate it up on your neat-o Liberty of London serving platter 😉
Now you can be the Hostess…with the Mostess!