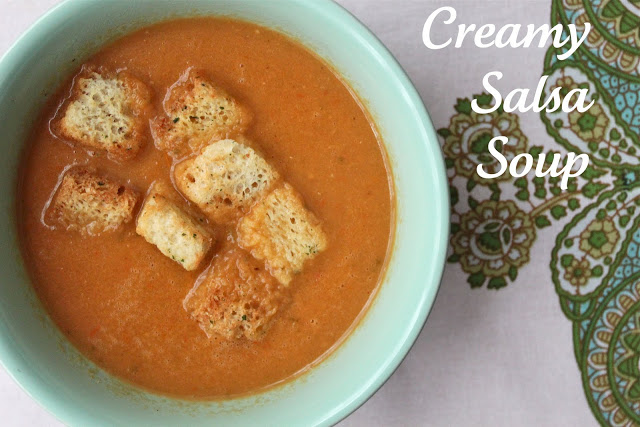 Over here in my neck of the woods we are definitely starting to get some cool autumn days and nights…yay!  I so love Fall!  I even went so far as to pull out my skinny jeans, boots and a sweater, albeit a thin sweater.  🙂  My crockpot is starting to get a good workout and warm delicious soup is on my brain.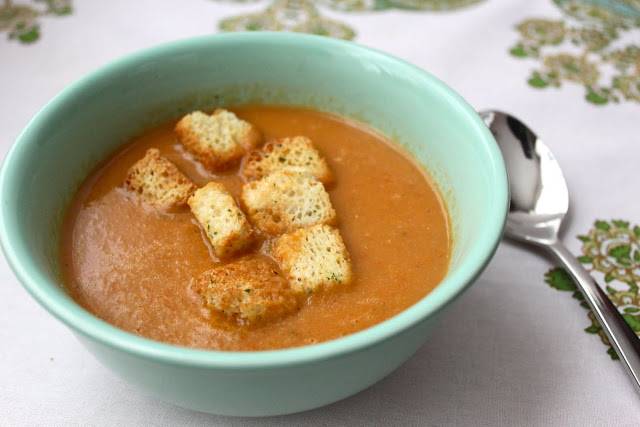 Not too long ago I found this super easy 3-ingredient recipe for
Creamy Salsa Soup
in the latest issue of
Everyday Food
.  It was perfect timing for all the salsa I have been canning this summer!  See more about
that here
.  Of course a great store-bought salsa will do the trick too.
Creamy Salsa Soup
Ingredients
1 16 oz jar salsa
1¾ cup chicken broth
2 Tbsp heavy cream
salt and pepper
Instructions
In a medium saucepan, bring to a boil the salsa and chicken broth.
Transfer to a blender along with two tablespoons of cream and blend until smooth.
Season with salt and pepper to taste.
Serve with crunchy croutons, parmesan cheese, avocado or corn chips.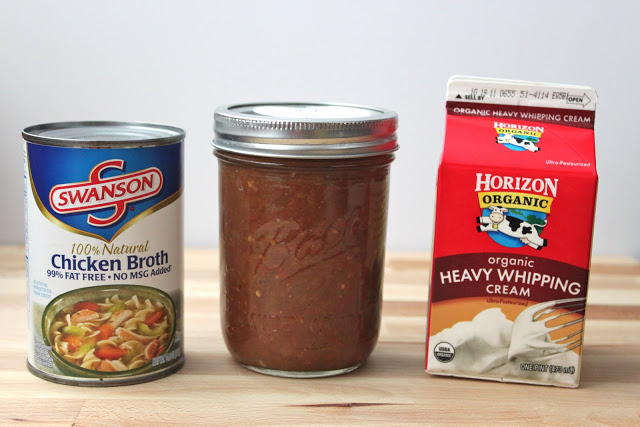 3 ingredients…I kid you not!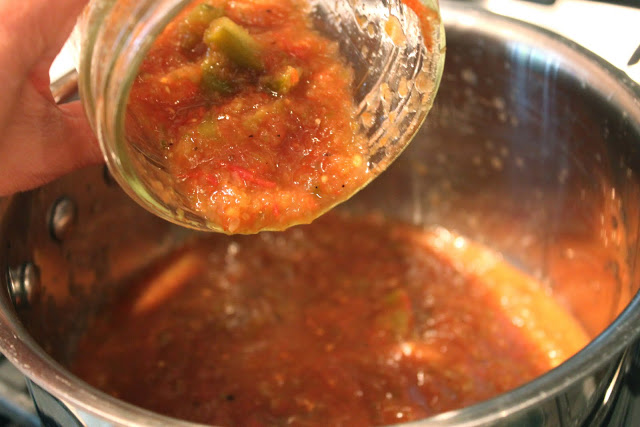 Pour the salsa and 1 3/4 cup of the chicken both into a medium saucepan and bring to a boil.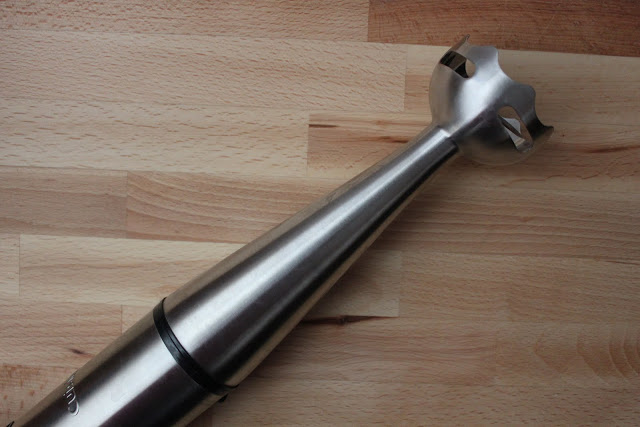 Then I took my immersion blender and started blending it up right in the saucepan.  I love to cut out excess steps if I can, it's one less thing to clean in the end!
While you are blending, add in two tablespoons of heavy cream.  It's amazing what just a little bit of cream does to a soup…heavenly!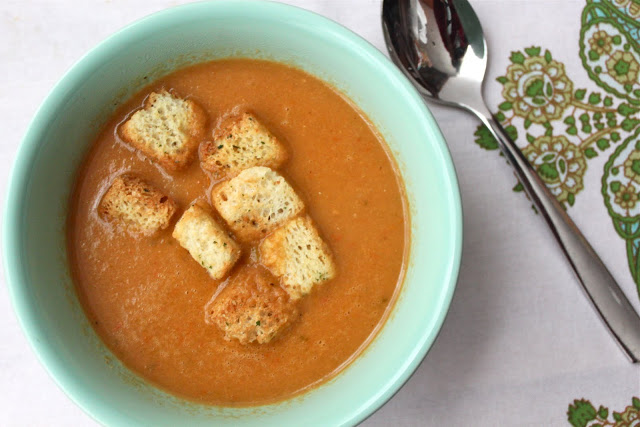 Then serve up your soup and season with a bit of salt and pepper.
So simple and perfect for a cool Fall night!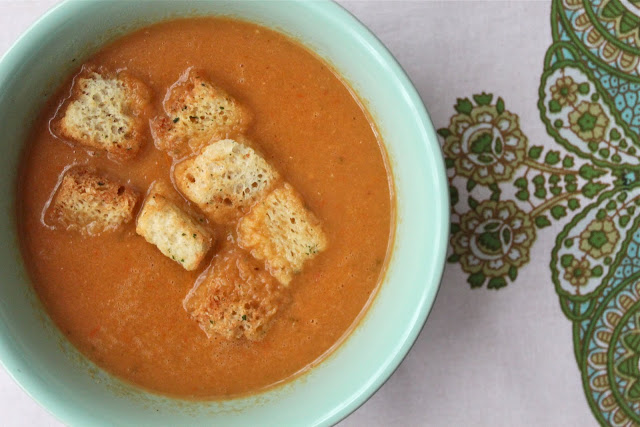 XOXO,