This is a sponsored post for the Elmer's "Crafty Mamas" Blogger Crew. I have received compensation for this post, but the ideas and opinions are , as always, 100% my own!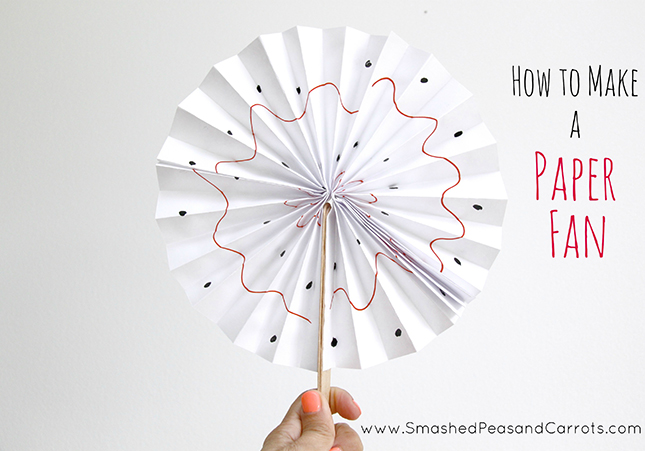 With summer break on our heels my mind has been spinning trying to come up with all sorts of summer crafts for my little ones. I have been trying to make a list of fun activities that they can do with little supervision on my part and lots of creativity on theirs! We love being outside when its hot and this summer we plan on many trips to the beach and the pool so I thought a fun craft would be to make Paper Fans to help cool the kids down after building sandcastles and digging for treasures *ahem, rocks! These take just a little help from an adult but need lots of creative artwork and fine motor skills from the kiddos…win/win!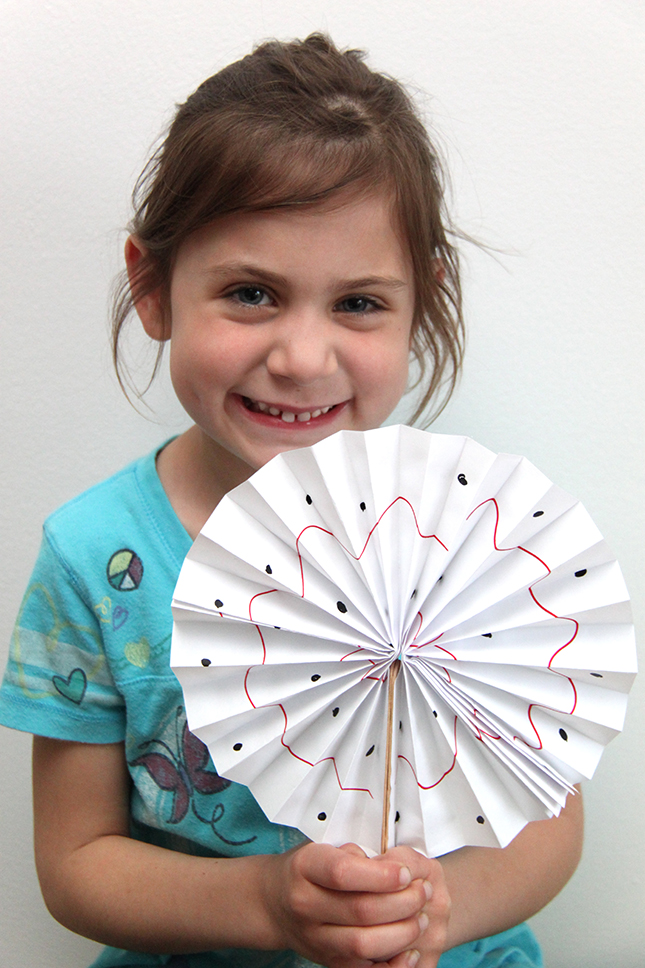 My little ones found these so much fun to make, they could go to town in the artwork arena being as messy or as neat as they wanted to be and they could also do the majority of this activity all by themselves which is great for my independent elementary-aged kiddos. Of course I helped with the glue gun, we don't need any burns to ruin the day! The folding of the paper was also great fine motor skill practice for my preschooler and kindergartener.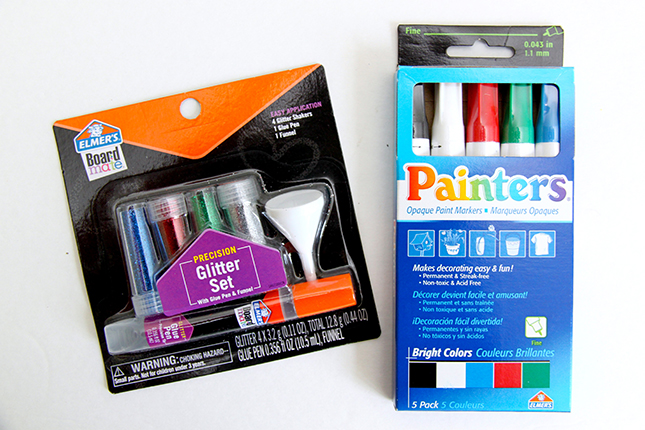 Let me show you how easy these are too make!
Paper Fans
8 1/2 x 11 inch paper (printer paper or card stock both work well) You will need to pieces of paper per fan.
Elmer's Painters® Paint Markers
Elmer's Board Mate® Precision Glitter Set
Popsicle Sticks (two per fan)
Hot glue gun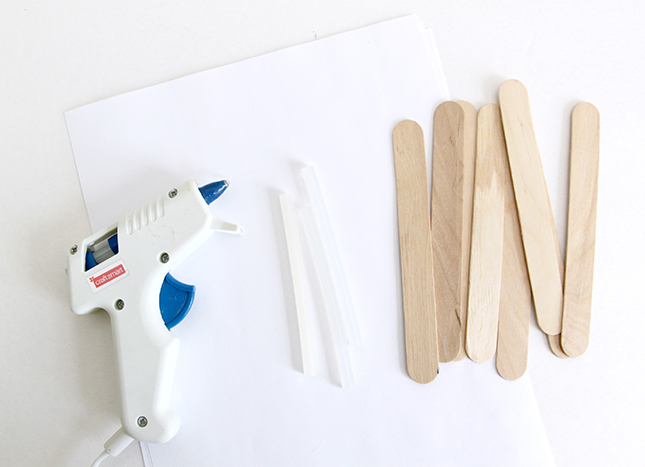 If you have basic printer paper at home you can use it to make these Paper Fans although the fanning strength will not be as strong as card stock.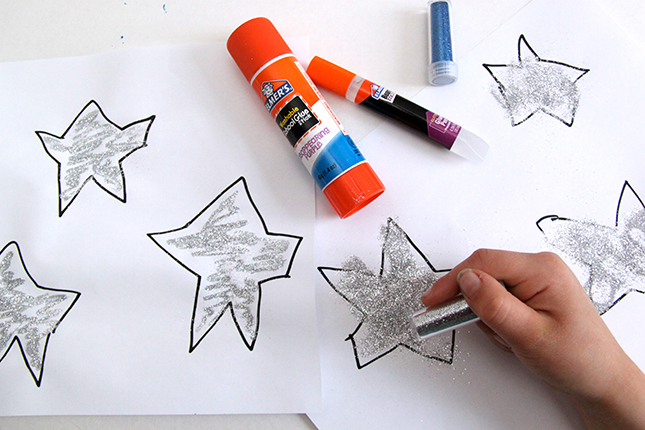 The first thing you need to do is decorate the paper for your fans…any designs your little artists desire! You will need two pieces of paper per fan. We loved using the Painters® Paint Markers to decorate. They are exactly what they say they are…paint in a pen format! They are really easy to use and give a nice bold color to your artwork. We also used an Elmer's Glitter Set which gave our fans a nice sparkle. If you decide to use glitter you will need to wait for the glue to dry before moving on to the folding step!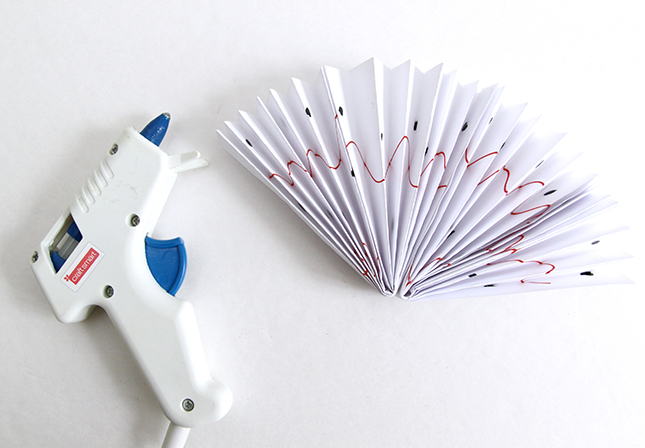 Once your pieces of paper are decorated you are going to fold each piece of paper "accordion-style" in about 1 inch increments (slightly less than the width of the popsicle sticks) starting from the top of the paper (shorter width of the paper on top) until the whole paper is folded. Then fold the accordion in half and hot glue it to the other folded accordion piece of paper. See picture above.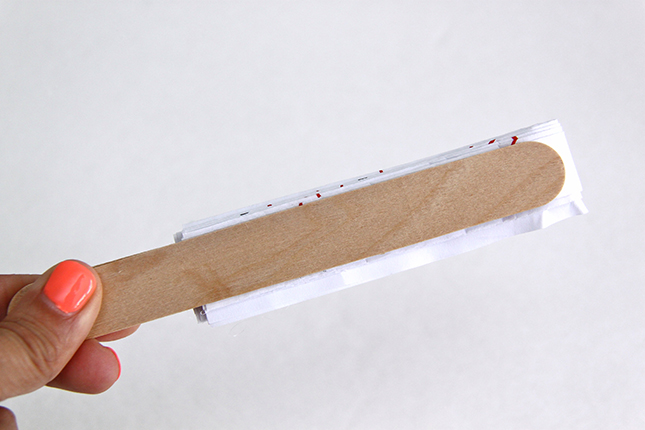 Then hot glue one side of the accordion to the popsicle stick making sure the "handle" of the fan will be toward the open end of the folded accordion. Do the same with the other side of the accordion and the remaining popsicle stick.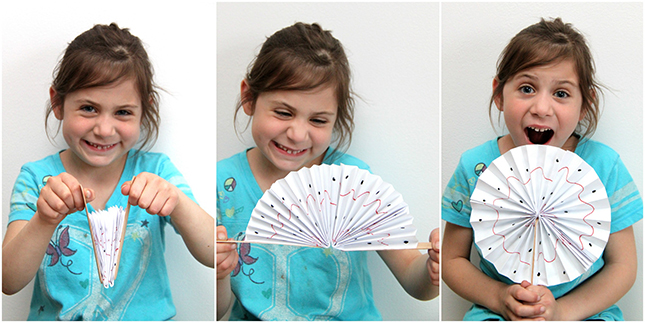 Once the hot glue is cool you can open up your fan like so…voila!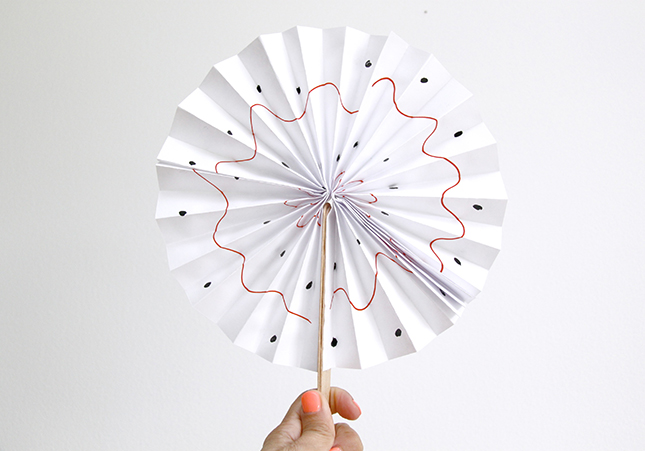 Now you are ready to cool yourself down on a hot summer day at the beach!
Thanks for stopping by today!
Love,
Maggie
For more neat ideas and new product information, sign up for the Elmer's e-newsletter.
You can also connect with Elmer's here: Facebook//Twitter//Pinterest