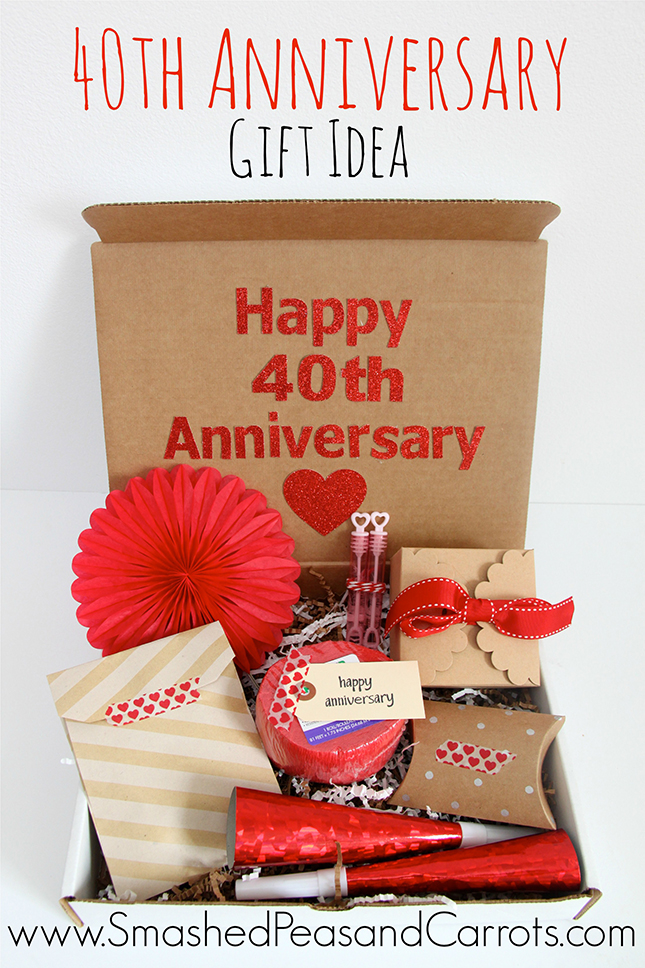 This past weekend my adorable mom and dad celebrated their 40th anniversary! So awesome, am I right!! We are super excited for them and all the years they've been married. It's definitely a pretty amazing milestone to meet, being married can be so hard, it's a lot of work to be a team and raise children together. They have been married for 40 years, have 4 kids, and 7 grandkids…what a pretty darn great life they have built together. We just love them so much!!!! Unfortunately, since the littles are all in school now, we couldn't be there to celebrate with them so we sent them a fun little gifty box in our place.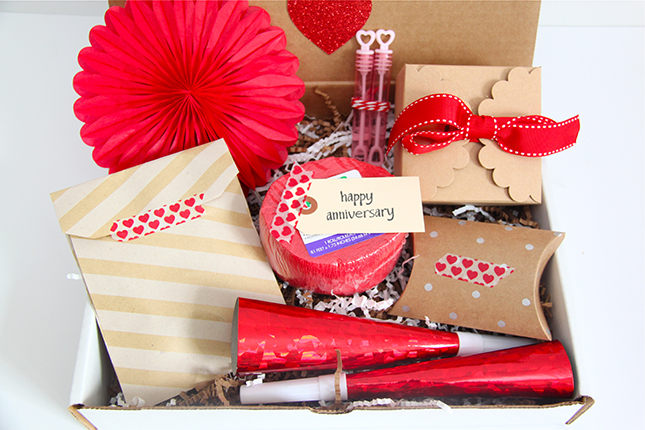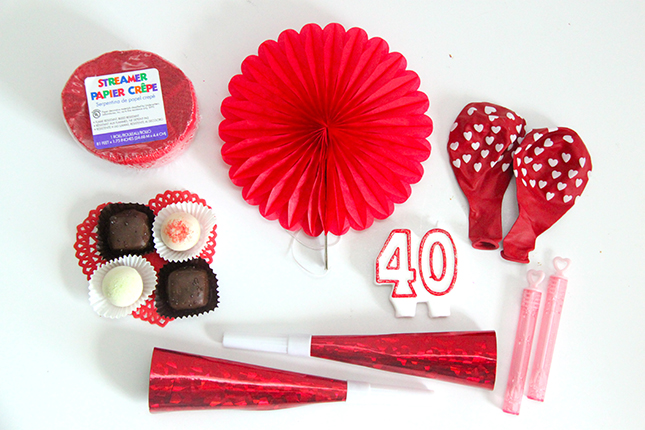 I read online that both the traditional and modern gift for the 40th anniversary is Ruby. So instead gifting them the stone ruby I thought it would be fun to put together a box full of ruby colored items! I found some red balloons with hearts on them that they could blow up for decorations, I also bought a roll of red crepe paper and some red paper rosettes so they could hang them up too, I found a 40 candle for them to light, and I bought them some delicious chocolates from a specialty store near us from them to eat. Then I included some red noise horns and some pink bubbles so they could get the party started without us!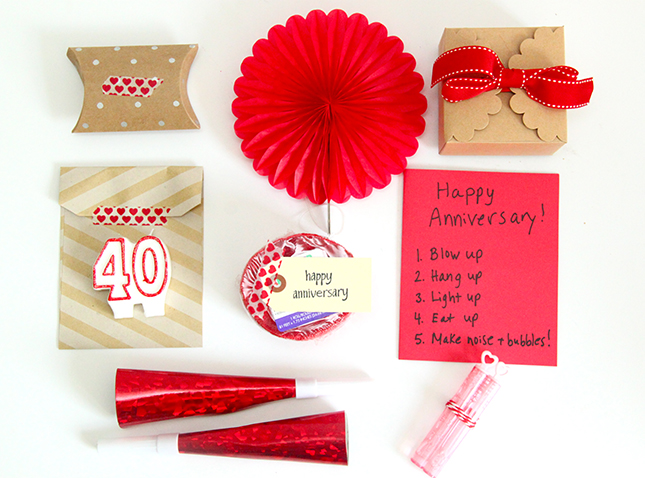 I packaged everything up all cute and pretty…I can't help myself!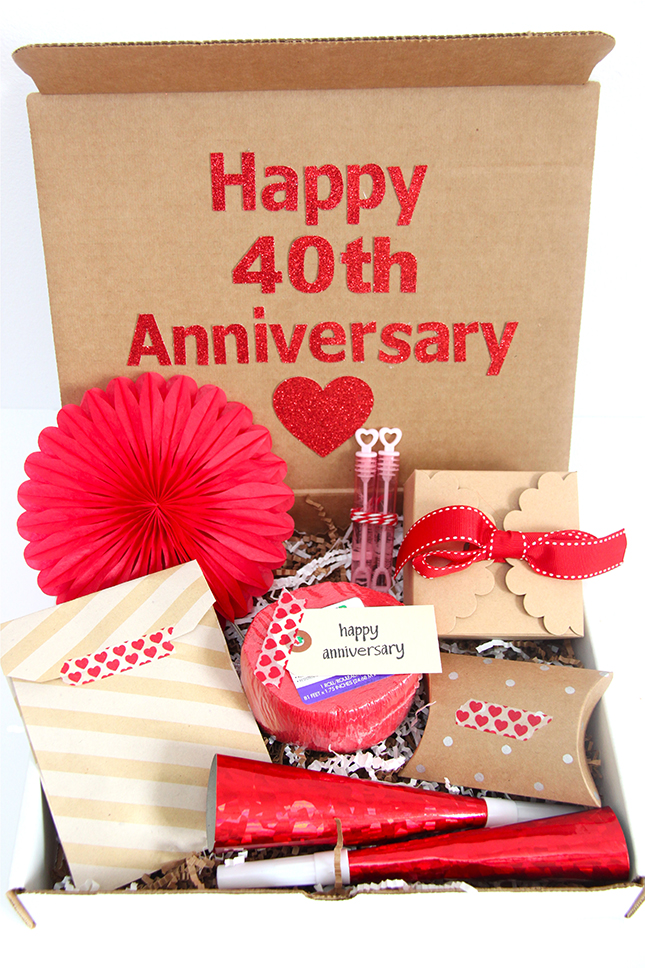 And then we boxed it all up and sent it on it's way!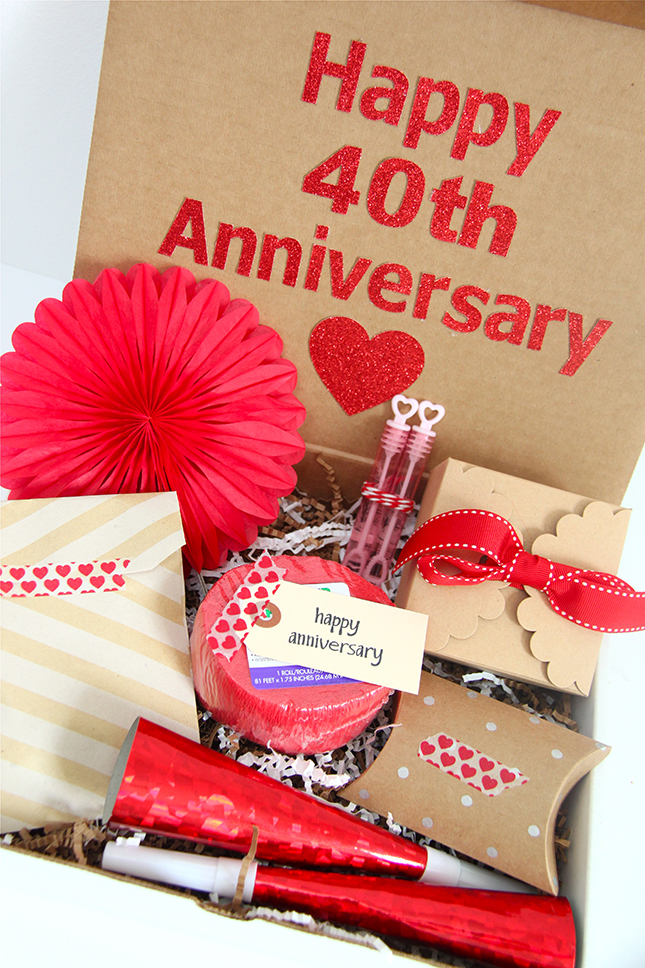 Happy 40th Anniversary, mom and dad!!! We love you and hope you celebrate many more together!!!
Thanks for stopping by today!
Love,
Maggie