This is a sponsored post for the Elmer's "Crafty Mamas" Blogger Crew. I have received compensation for this post, but the ideas and opinions are , as always, 100% my own!
Last week the littles and I were in the mood to make a fun winter-y craft on Ellie's day off from preschool. For some reason, I'd rather make winter crafts then too many Christmas crafts as winter is a season that you can decorate for so much longer! These Tissue Paper Snowflakes are super easy to make, you just need tissue paper, Elmer's school glue, and popsicle sticks…it's a pretty craft project and fine motor skill practice all in one, woo hoo!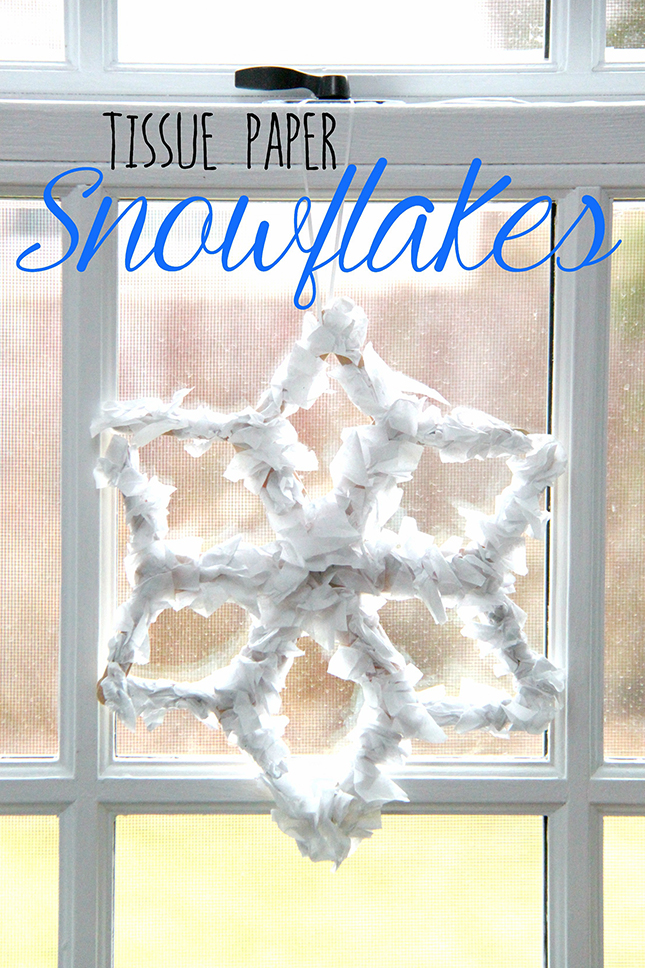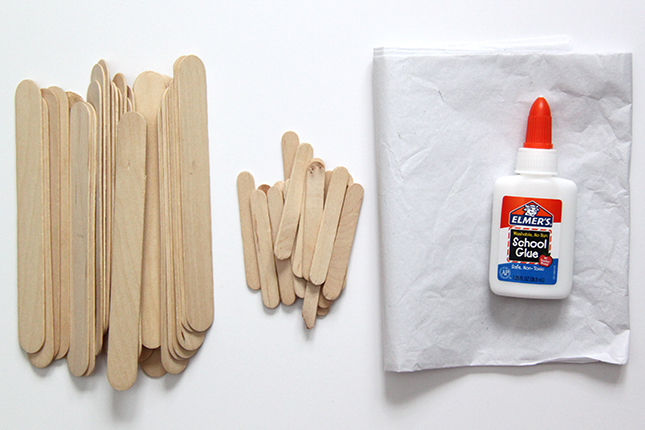 Here is what you need…
Large and small popsicle sticks
Tissue Paper
Elmer's School Glue
Hot glue and gun (optional!)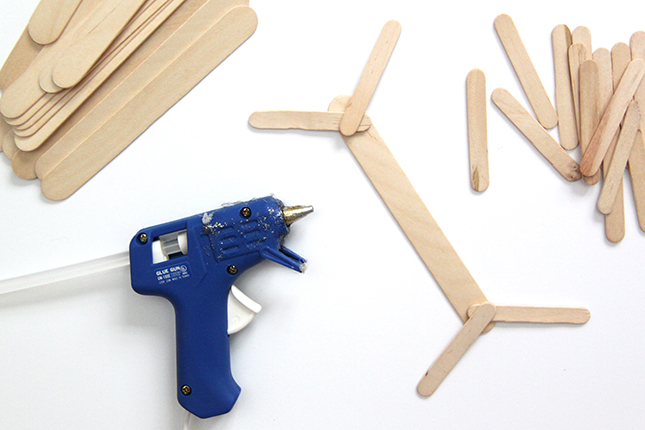 You can glue your popsicle sticks together with the school glue but I found it faster to just use a hot glue gun since my littles were begging to get started!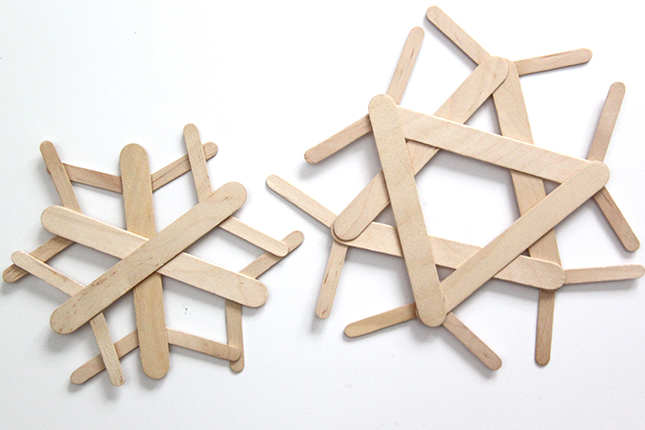 You can glue them together in any design you like…let your imagination run wild. And since they are snowflakes they really don't have to be perfect, that's the beauty of this craft!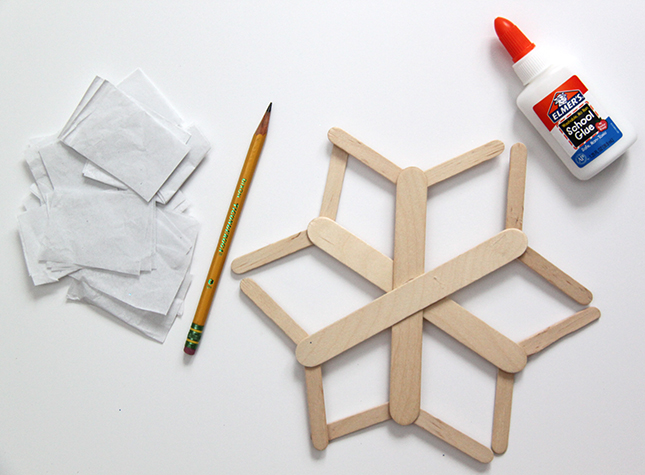 Once your snowflakes are glued together, cut the tissue paper into small 1×1 inch or 2×2 inch squares.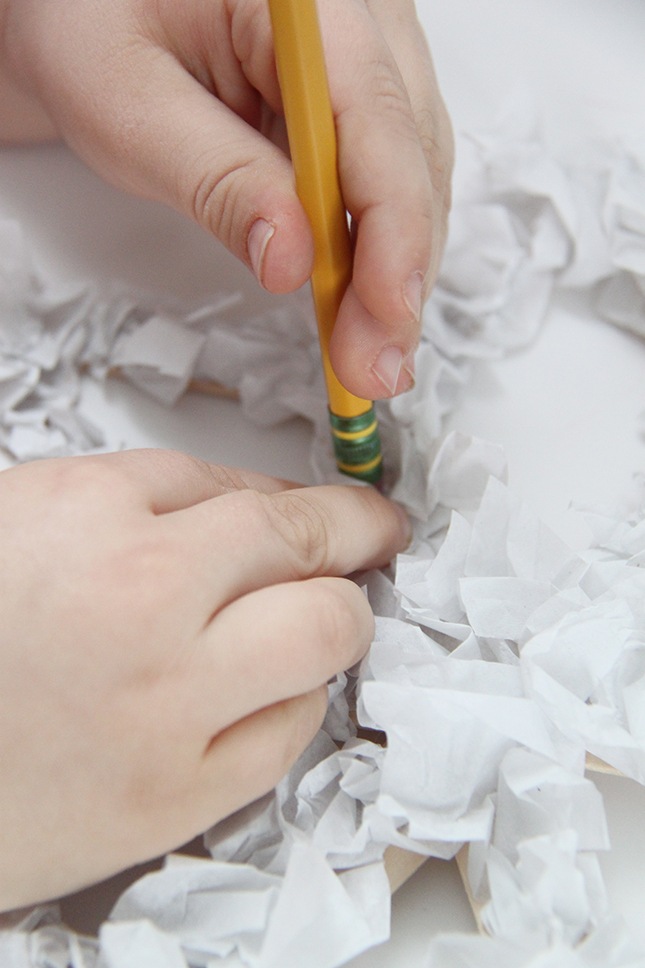 Wrap them around the tip of an pencil eraser or just use your fingers to smoosh them up a bit and glue them to the snowflake. Make sure to glue the tissue paper all over, covering the entire snowflake.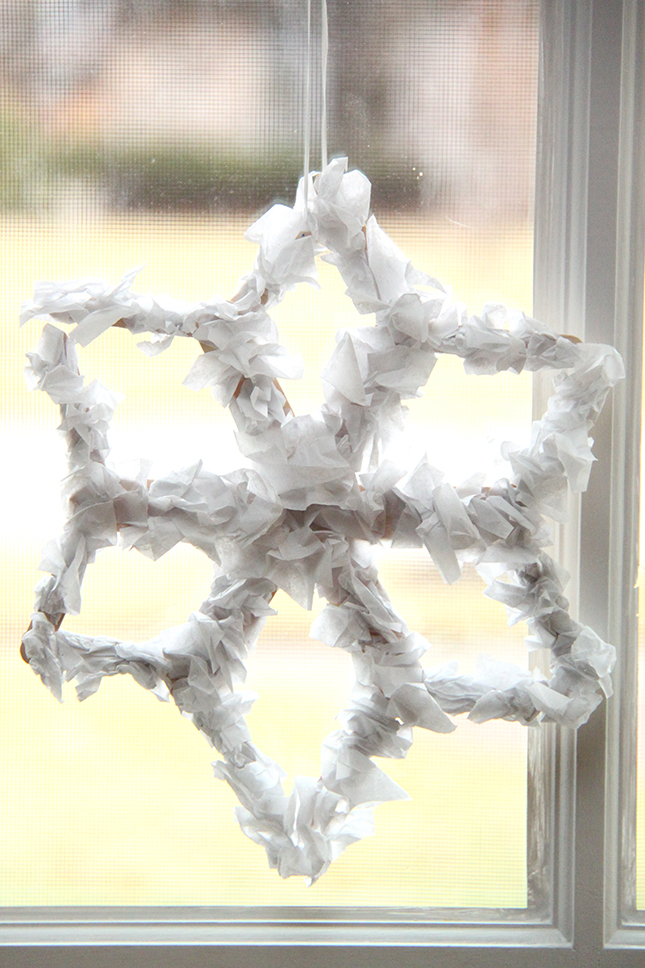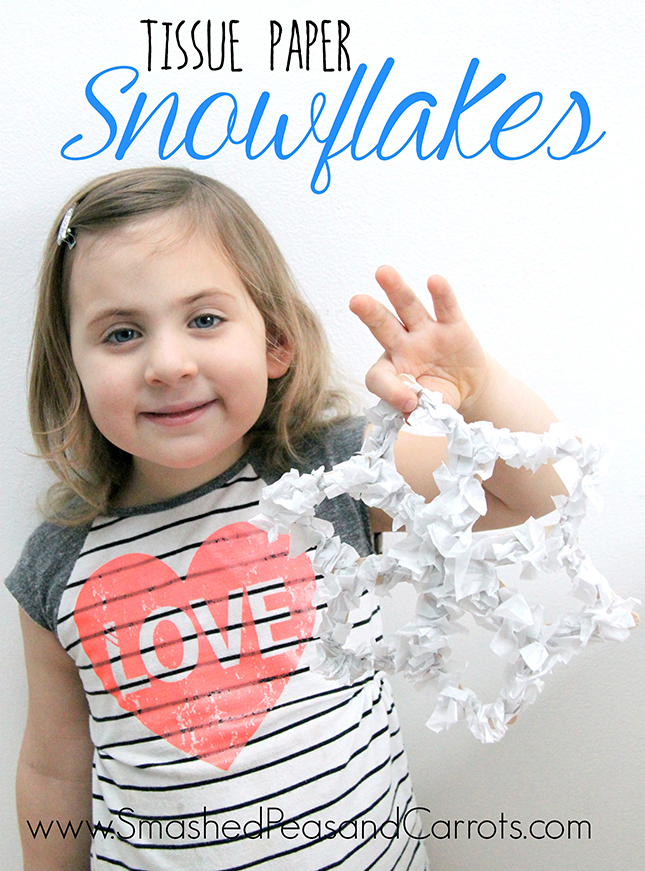 Once the snowflake is dry, hang it in your window to look at all winter long! Such a fun craft and so easy for little hands to do!
Thanks for stopping by today!
Love,
Maggie