Looking for a great tasting, super filling, nutrient rich, and protein packed smoothie? Well, look no further, this Pineapple Coconut Banana Power Smoothie is all that plus so much more! This is one of our go-to smoothies on busy mornings and perfect for filling bellies during that after-school-before-dinner crunch when you need to run the littles out the door to their after school activities! You just can't go wrong with that tropical pina colada taste but healthier and loaded with protein to build those muscles.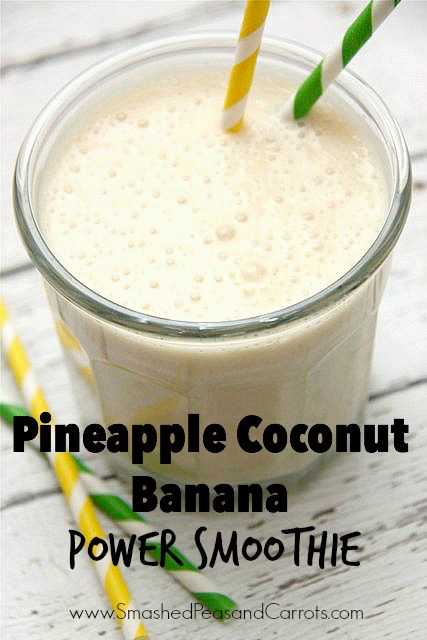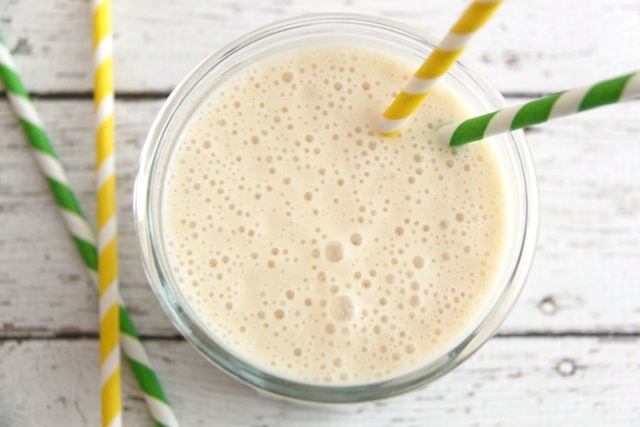 We love using Trader Joe's canned coconut milk and we typically shake the can to mix up the fatty bit at the top…mmmm! But feel free to make these smoothies using the refrigerated kind (Silk makes a good one!) if it is easier for you or you are concerned with less fat.
We also love adding a great tasting (meaning works well with any flavor!) vanilla protein powder to our smoothies to up the ante a bit. No one notices it's in there yet everyone gets extra nutrients and protein to keep them fuller longer. Our favorite is this one which we love because it is gluten free, non-GMO protein, low glycemic, no artificial flavors, sweeteners, or preservatives, lactose-free, and Kosher plus it tastes great!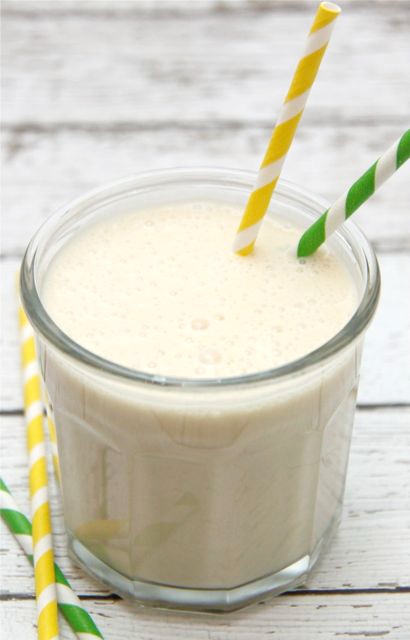 Pineapple Coconut Banana Power Smoothie Recipe
Ingredients
1 cup canned coconut milk
1 frozen banana
1½ cup frozen pineapple
1 scoop vanilla protein powder of your choice
Instructions
Place all ingredients in the base of a blender, we use a Vitamix, and blend for 1 minute or until all frozen fruit is blended smoothly.
Pour into a glass and enjoy!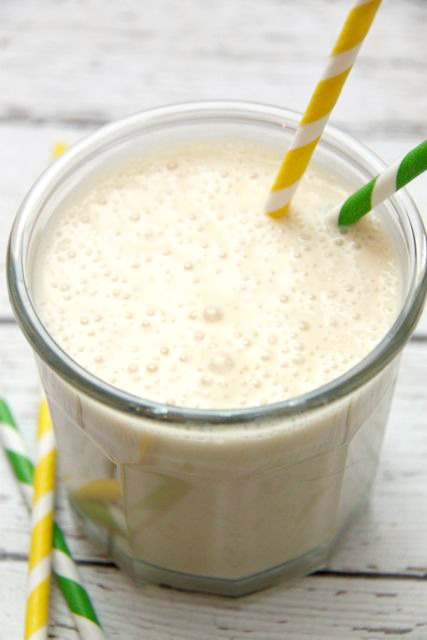 *Instead of using ice to keep this smoothie cold we like to place our overripe bananas in the freezer along with a variety of frozen fruit (like pineapple chunks!) This way when you want to whip up a smoothie most of your ingredients are frozen and will keep your smoothies cold even after blending!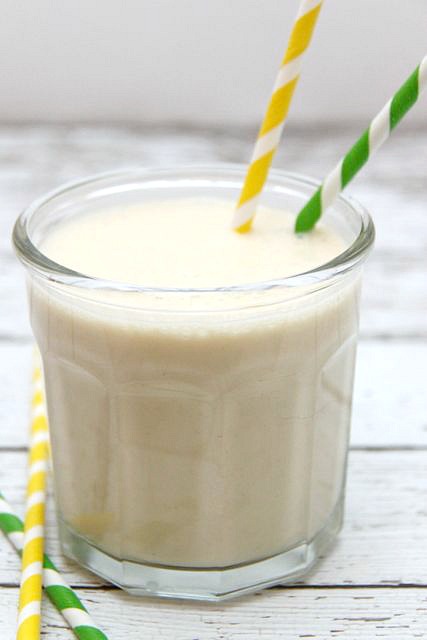 Yum! A healthy, protein-packed pina colada!!! Feel free to add a bit of rum extract if you have it on hand if you aren't paleo, that will really up the flavor profile for you! 😉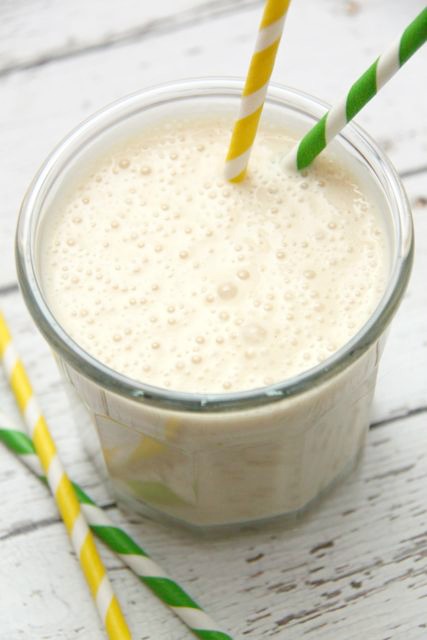 I hope you enjoy this smoothie as much as we do!!
Thanks for stopping by!
Love,
Maggie